The Best Literary Film and Television of the Year
Love, Languishing, and What We Watched
This year—the second year of the pandemic—was officially the year of languishing. And what, exactly, do we do whilst we languish? We watch things. But at least some of them are literary—this year, we were wooed by surrealist adaptations of 14th-century romances, sensual westerns based on nearly forgotten novels, Fran Lebowitz, and of course, You. Here are the Lit Hub staff's favorite literary (and, er, literary-adjacent) tv shows and movies of 2021. We aim to separate ourselves from our couches in 2022, but honestly, no promises.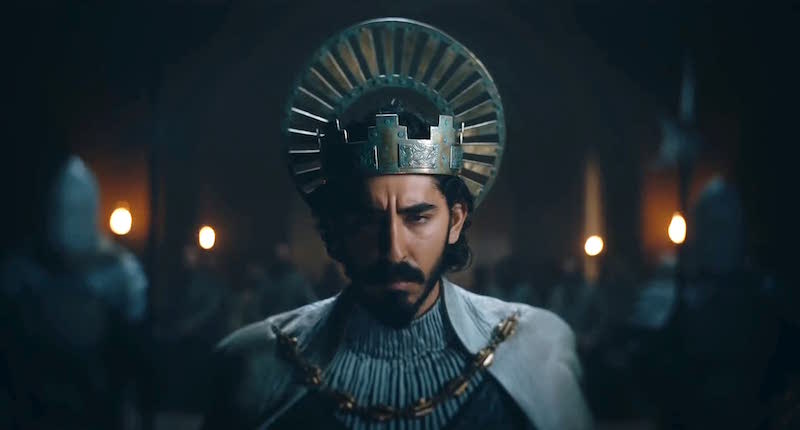 The Green Knight; A24
Based on: Simon Armitage, tr., Sir Gawain and the Green Knight
I admit, I was deeply suspicious about this adaptation of Sir Gawain and the Green Knight, the 14th-century chivalric romance by the anonymous author known as the Pearl Poet. After all, it's not the most obviously translatable text, and there would have been a lot of ways to screw it up. Fortunately, David Lowery falls prey to almost none of them, and managed to surprise and delight me (with no little credit due to cinematographer Andrew Droz Palermo). It's a challenging film that often feels more like a tone poem than an epic adventure, but it's consistently thrilling all the same—if you haven't seen it yet, you could do a lot worse on one of these cold winter's nights.  –Emily Temple, Managing Editor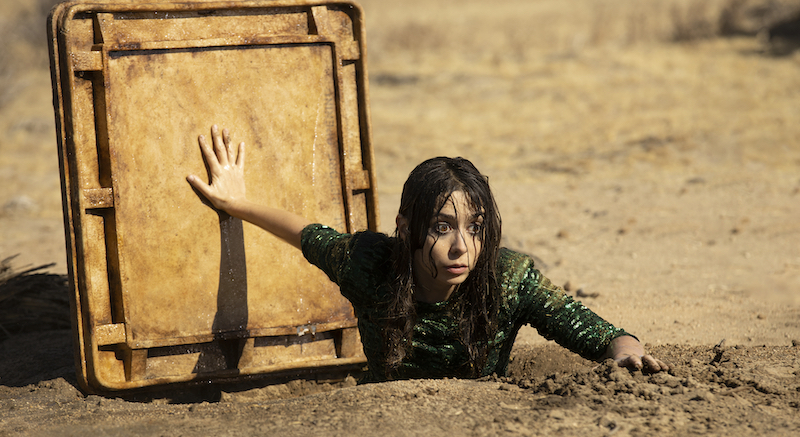 Made for Love; HBO Max
Based on: Alissa Nutting, Made for Love
Alissa Nutting's Made for Love is a novel in which a woman named Hazel escapes her marriage to tech billionaire Byron Gogol—who fetishizes surveillance and data (naturally)—learns that her estranged father is in a relationship with two sex dolls, and teams up with a con man with a reluctant dolphin fetish. It's wild and funny enough that news of its adaptation made me both excited and nervous. Luckily, I thought HBO's adaptation (on which Nutting herself was a writer) preserved an admirable about of the book's delightfully subversive energy. The cast is fantastic—Cristin Milioti and Ray Romano are predictably great as Hazel and her father, Billy Magnussen is a very funny and unsettling Byron, and Patti Harrison, who I will watch in literally anything, is perfect as Hazel's childhood friend, Bangles. While Jasper hadn't shown up by the finale, the show laid plenty of dolphin groundwork, and a second season is on the way.  –Jessie Gaynor, Senior Editor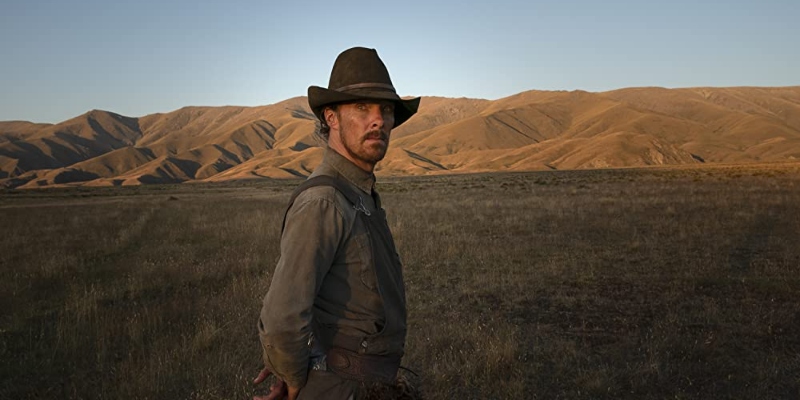 The Power of the Dog; Netflix
Based on: The Power of the Dog by Thomas Savage
If I were casting a screen adaptation of Thomas Savage's The Power of the Dog—a 1967 novel about a domineering rancher in 1920s Montana who emotionally terrorizes his gentle brother's new wife and her effeminate son—I would not, in a million years, have chosen Benedict Cumberbatch to play the volatile, bullying, rough-and-ready rancher Phil Burbank; and yet the lean, patrician-coding Briton is revelatory in the role, perhaps better than he's ever been. Jane Campion's first film since 2009's Bright Star is an extraordinary work, a disquieting examination of a tortured traditionalist masculinity—curdled to cruelty by repressed desire—railing against its threatened obsolescence. Cumberbatch will likely win a raft of awards for this, as will Campion, who has, in coupling soaring vistas of an uncanny ersatz Montana landscape with dread-inducing interior set pieces and lingering shots of male physicality in repose, created the most gothic and oddly sensual western I've ever seen.  –Dan Sheehan, Book Marks Editor in Chief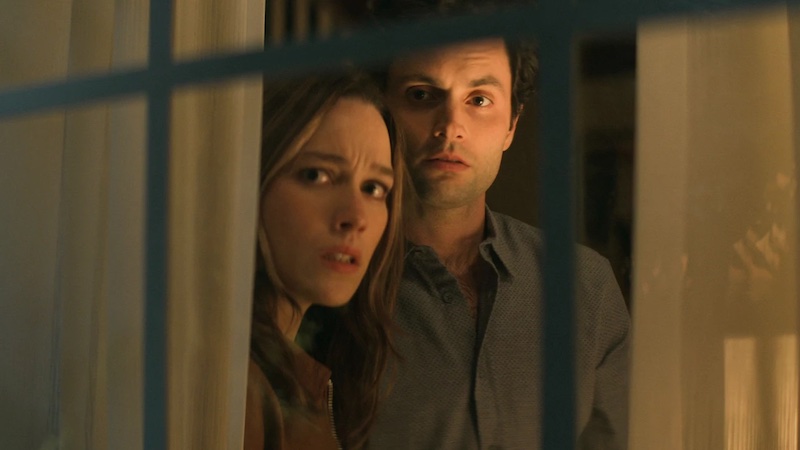 You (Season 3); Netflix
Based on: You by Caroline Kepnes
Now in its third season, Netflix's You is a bitingly funny, macabre send-up of the romantic comedy genre. Bookseller Joe Goldberg (Penn Badgley) may don the persona of Prince Charming, but he's actually a murderous sociopath who happens to be extremely well-read. Joe's idea of love mirrors obsessive ownership, which he justifies through a sense of moral superiority and entitlement. In the latest installment of the series, newly-wed parents Joe and Love (Victoria Pedretti) move out of Los Angeles and settle into the quiet Californian suburb of Madre Linda. It's not long before Joe's fascination with the neighbor, Natalie Engler, triggers Love's jealousy. The possibility of Joe cheating with Natalie is quickly resolved, but other problems arise when he begins to fall for a local librarian named Marienne. Will Love and Joe get their happily ever after? Or will they both end up with blood on their hands? Perhaps on another network with lesser-skilled actors, You would be a dark, humorless, unsettling character study of a Ripley-like serial killer.
However, Badgley depicts Joe with a certain degree of self-loathing and self-awareness—a casualty of Cupid disgusted by his perceived weaknesses as well as the failings of humanity. He seems to think of himself as a vigilante or avenging angel rather than a disturbed stalker. Joe doesn't want to be a violent person and he doesn't think he's a violent person, but what can a person do when some monsters only respond to violence? The repetition of internal monologue, which is used for both Joe and Love this season, cultivates a sense of familiarity: we are witnesses to the real people behind the masks. Pedretti really holds her own in season three, leaning into Love's discomfort with newfound motherhood and her outsider status in a community of Stepford Wives (specifically: an obnoxious mommy blogger named Sherry). The show, based on the novels by Caroline Kepnes, has already been renewed for a fourth season. –Vanessa Willoughby, Assistant Editor
The Underground Railroad; Amazon Prime
Based on: The Underground Railroad by Colson Whitehead
I won't lie to you: this is not an easy show to watch. It was never going to be lighthearted, being a series about slavery, based on a novel about slavery, but as I have written before, Barry Jenkins takes Whitehead's text—which is naturally engaging, despite everything—and unpeels it, making it raw and alien and impressionistic, full of empty spaces and silent exchanges. Much is left unsaid; this is intentionally destabilizing. We are plunged into a surreal vision of our history, and it is a vision of our history that looks back at us, both explicitly and implicitly, and demands our recognition. Like I say, it's not comfortable. But this is high art, and it really shouldn't be comfortable. It should be as awful and brilliant and unforgettable as this.  –Emily Temple, Managing Editor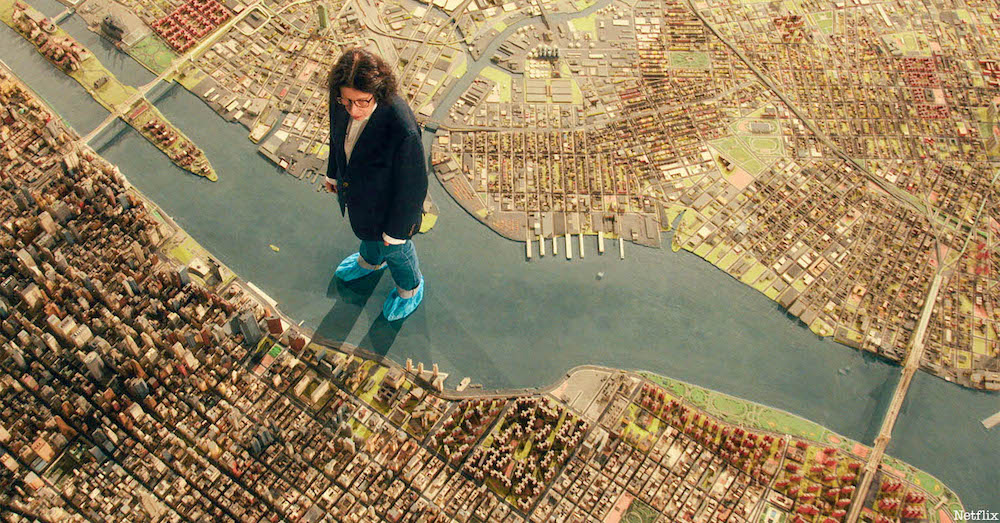 Pretend It's a City; Netflix
Based on: it being Fran Lebowitz
Is anyone better than Fran Lebowitz at talking about New York? She walks around the city, she criticizes everyone and everything, she settles into a table at The Players to chat with her old friend Martin Scorsese: this simple formula made for some of the most engaging literary television from 2021. Fans of Lebowitz will find familiar fodder here—the seven-part series itself is named for the way Lebowitz would admonish the phone-clutching wanderers who constantly bump her on the sidewalk—and those new to the humorist's work will find plenty to amuse them, too. Coming in the middle of our collective COVID winter of hell, this series offered some rare kind of hope, promising a future in which public life would mean connection, absurdity, and humor again. (For extra credit, search for Public Speaking, Scorsese's excellent 2010 documentary on Lebowitz.)  –Corinne Segal, Senior Editor
The North Water; AMC+
Based on: The North Water by Ian McGuire
If there's one thing I can't get enough of in this life, it's tales of doomed 19th-century whaling voyages, so when Ian McGuire published his gory nautical nightmare The North Water back in 2016, I gobbled that bad boy up like it was Ahab's favorite leg. Easily the most brutal work of fiction I've encountered since Blood Meridian, The North Water is the story of a disgraced former British Army surgeon in search of redemption, a depraved harpooneer with a taste for murder, and the ill-fated journey of the whaling ship Volunteer as it sails out into the white darkness of the Arctic Circle in 1859. In this BBC/CBC miniseries, Jack O'Connell plays the fallen doctor, Stephen Graham plays the ship's weary captain (who has been instructed to scuttle the Volunteer for the insurance money), and Colin Farrell plays the animalistic harpooner Henry Drax. Now, I've only seen the first episode (which, mercifully, softens Drax's character introduction somewhat), but I'm happy to report that The North Water is damn fine prestige whaling fare—briny, brooding, and brutal. A word of caution, however: if watching a bestial Colin Farrell shoot, stab, and bludgeon to death a colony of adorable seals as they undulate on their fat little tummies across the Arctic ice sheath isn't your idea of a good time, well, maybe skip the last ten minutes of episode one…  –Dan Sheehan, Book Marks Editor in Chief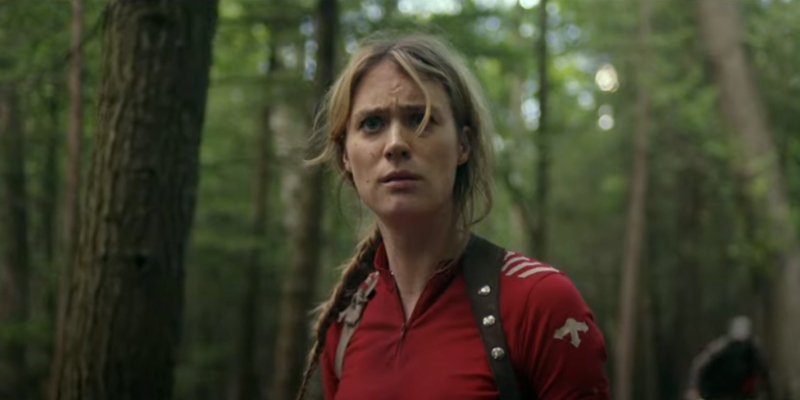 Station Eleven; HBO Max
Based on: Station Eleven by Emily St. John Mandel
Only the first three episodes are available so far, but this adaptation is definitely worth your time—even if, like me, you have very little interest in consuming more pandemic-related media. As I have written elsewhere at Lit Hub, this is only technically a pandemic story—it holds much more weight as a story about trauma, and the way that we move through it as individuals and as communities. Also it's weird, and funny, and frequently beautiful, and surprising in all the best ways, even if you've read the novel.  –Emily Temple, Managing Editor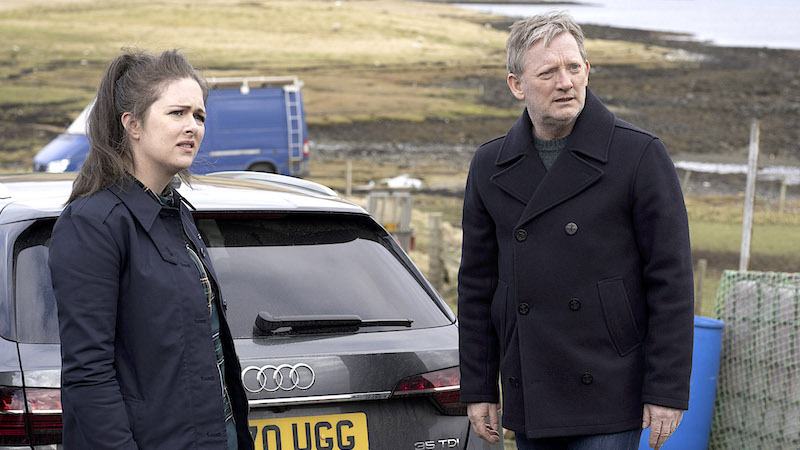 Shetland (Series six); BBC
Based on: The Shetland Island books by Ann Cleeves
I have never read an Ann Cleeves book, so I can't compare the show to the original text. (Immediately after I wrote that sentence I ordered the first book in the series. Why keep myself from something that I will undoubtedly love?) But the fact of Shetland is that I don't need anything to accompany it: it is so superb as a stand-alone series, I almost don't want to know more than what it already reveals. The basics: Shetland is a murder-mystery series based in the Shetland islands off Scotland. The islands are tiny, remote, stunningly picturesque, and absolutely rife with murderers. The accents are transporting, the sweaters woolen and enviable, and the stories are beautifully crafted, revolving around small-town life, its rumors, its myths, its complicated relationships. During these last Covid years, I have watched most every murder mystery show that was available to stream: any and all Agatha Christies, the impeccable Broadchurch, Mare of Easttown and The Undoing (to name a few), and Shetland is the cream of the crop. There's humor, grief, love, and most importantly: the delicious and gratifying mystery of a finely honed whodunnit.  –Julia Hass, Contributing Editor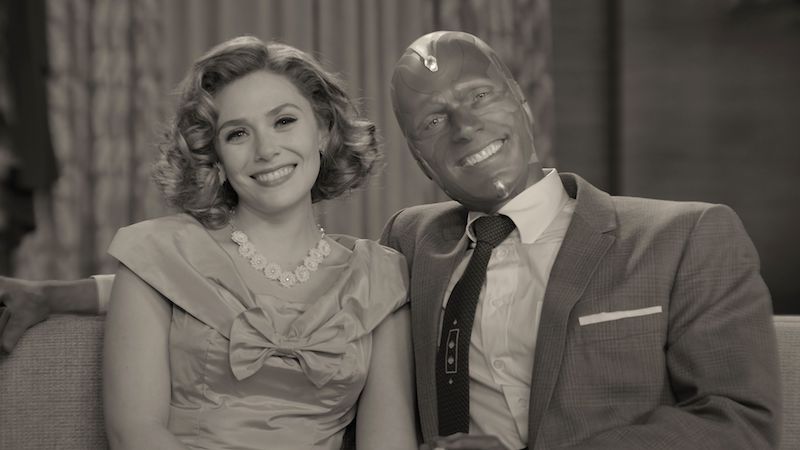 WandaVision; Disney+
Based on: the Marvel Universe, and also possibly The Scarlet Letter
 Loosely based on the Marvel comics, the game-changing show WandaVision hit the silver screen last January. Elizabeth Olsen (the most talented Olsen sister) is Wanda Maximoff, arguably the most powerful Avenger, gifted with telekinesis. (Yes, some people have made some good points about the problems with superhero stories, I guess, but bear with me, folks.) Some necessary backstory, in case you are not yet a Marvel Universe convert/nerd like me: As of the last Avengers movie, her great love—a hot synthetic robot touched with otherworldly powers named Vision—is dead. But at the start of this show, Wanda wakes up into the world of a 1950s family sitcom, with Vision inexplicably at her side. The great fun of WandaVision is that each episode drops you into a different style of show: from The Dick Van Dyke Show to Bewitched to Full House, we watch as their family expands.
But it's clear that something sinister is afoot. We find out that people in the Avengers Universe are able to watch WandaVision when tuned into the right frequency. They realize that a town in New Jersey has gone missing, that a forcefield has been placed over it and that everything has been repurposed as the set of these classic sitcoms. Even the residents of the real town have been recast to fit the motif. The underlying question—What the hell is actually happening?—propels the plot. If you are not yet intrigued, perhaps you'll be interested to know that WandaVision can be seen, in some ways, as a different take on The Scarlet Letter, as it explores the way women are feared for their ability to create. It's also a devastating exploration of mourning and the stories we tell in moments of pain. In my humble opinion, WandaVision has gifted us one of the best lines of television this year: "What is grief, if not love persevering?" And if that's not enough, you should know that Kathryn Han plays an evil witch and even sings a song about it.  –Katie Yee, Book Marks Associate Editor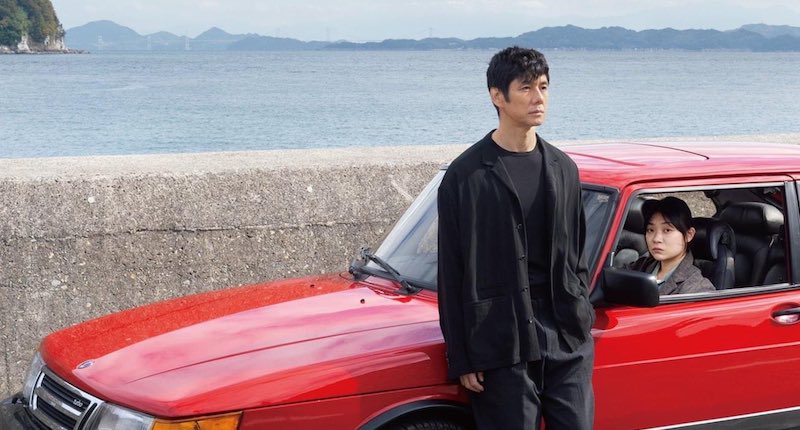 Drive My Car; Bitters End
Based on: Haruki Murakami's "Drive My Car"
In adapting "Drive My Car," Ryusuke Hamaguchi took Haruki Murakami's lean two-person story from Men Without Women and built out the world. Now, the film follows Yusuke, a grieving stage actor/director, as he directs a multilingual adaptation of Chekhov's Uncle Vanya.Engaging with his enigmatic young driver, his wife's disembodied voice on a series of acting tapes, and his cast—including a young man who Yusuke knows had an affair with his wife—he struggles to recognize and digest his own great loss. It's a quiet, crystalline story about pain and guilt and moving on; it's also one of the most faithful pieces of art about acting I've ever seen. Hamaguchi tracks the emotional shifts of the rehearsal room, and understands how embodying a piece of text lets you feel your realities more deeply, see yourself, push forward. Corny: I cried, thinking, "Theater is important!" (Not to be like, "In a pandemic year," but in a pandemic year . . . ) Though the film is distinctly Hamaguchi's, its attention to its characters' isolations feels true to Murakami's vision; Hamaguchi told The Wrap that Murakami said "he was not sure which portions he had written—which came from his original work and which hadn't." Drive My Car is probably my favorite movie of the year. (Sorry, Titane. Should have come from a book.)  –Walker Caplan, Staff Writer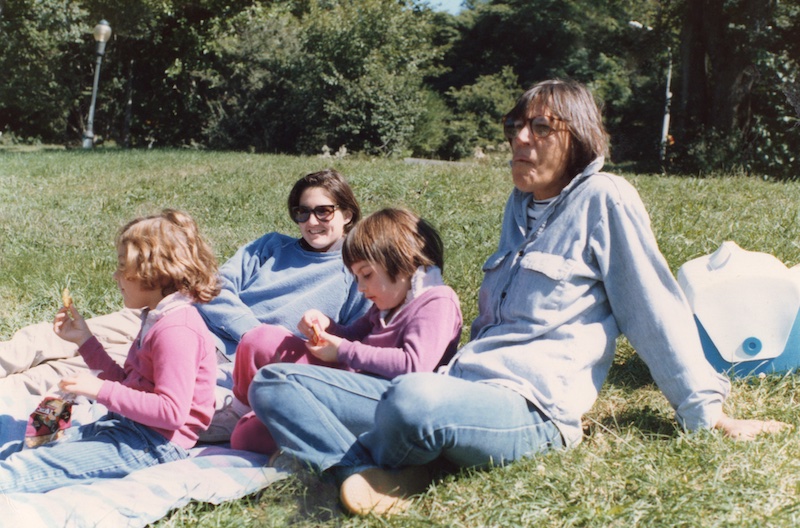 Nuclear Family; HBO Max
Based on: the life of Sandra Russo and Robin Young
Ry Russo-Young's poignant three-episode docuseries (streaming on HBO Max) is an adaptation of a life, if you will. (Also known as a memoir. [Ed note: A stretch, but we'll allow it.]) In the early 90s, the Russo-Youngs' story was part of the national conversation about queer parenthood, then a novel—and highly contested—concept. Ry's moms, Russo and Robin, were part of the first wave of lesbian couples who created their own nuclear families via directed sperm donation (i.e. sans sperm bank), so they're left to figure out the logistics alone, including how involved the sperm donors will be in their kids' lives. Fast forward a decade, and nine-year-old Ry's donor, a prominent civil rights lawyer in San Francisco and by now a close friend of the family, sues for custody, setting off a legal trial and interpersonal shockwaves that last for 30 years.
The series' visuals are incredible, especially the shots from the 70s and 80s; it's as if every home video ever taped was leading up to this project, and there were many—Ry started her filmmaking career as a teenager, though it really began with their household productions of fairy tales (bless those DIY VHS days). The footage is accompanied by intimate and sometimes painful conversations about the meaning and makeup of families—who counts and why, who gets to decide and who has to live with it—and the final episode doubles as a master in class in memoir, as Ry recounts the many attempts she's made to tell this story and why she's felt compelled to do so, and as she justifies her pursuit to others who might be ready to put the whole thing to bed. If you're into documentaries/docuseries like Dick Johnson Is Dead and How to with John Wilson, this one should definitely be on your list.  –Eliza Smith, Audience Development Editor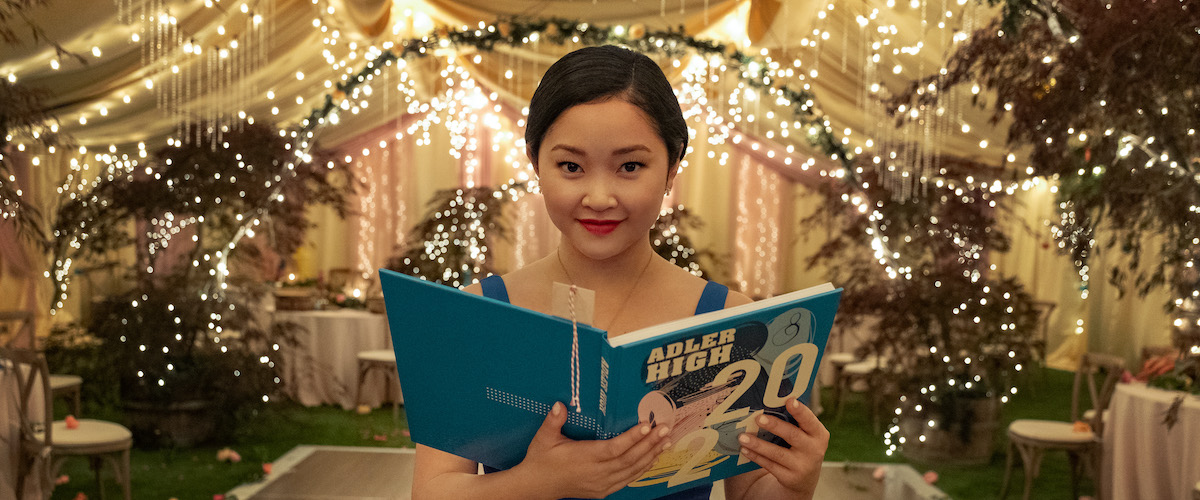 To All the Boys I Loved Before: Always and Forever; Netflix
Based on: Always and Forever, Lara Jean by Jenny Han
Everyone's favorite high school rom com pair came back on screen for the last time this year, and perhaps angstier than ever. The question propelling the premise of the movie: what would happen if Lara Jean Covey and Peter Kavinsky went to different universities? And what if they were on the opposite sides of the country (Peter at Stanford and Lara at NYU)? And what if Lara did really, actually want that—could they make it work? Though not quite as good as the first movie, Always & Forever is still sweet and heart-warming—as it moves through the magic and the perils of young love, as it shifts from a perfectly curated pastel set of Portland to a perfectly curated pastel set of New York, and as it ultimately gives us a solid happy ending. And let's be honest, don't we all need that sometimes?  –Snigdha Koirala, Editorial Fellow
---