The 60 Best Campus Novels from the Last 100 Years
From Evelyn Waugh to Rebecca Makkai
The days are dying, the plants are darkening, the books are crisp and the leaves are fascinating—the academic year is in full swing, for those lucky (?) enough to be on a campus during this most campus-y of seasons. For the rest of us, there are only novels. So to keep you company as the cold weather descends, here is a list of the greatest academic satires, campus novels, and boarding school bildungsromans in the modern canon.
I limited my selections to one per author (though I made an extra note here and there, and a set or two may have slipped in) and I excluded anything written for children (or the magic schools would overwhelm), though boarding schools in general are allowed. Finally, my obligatory caveat that not every campus novel that anyone has ever loved is included here, lists and time both being finite and literature being subjective, but please feel free to add on in the comments section.
*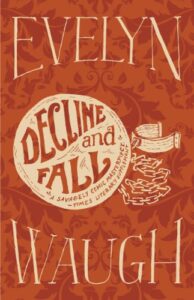 Evelyn Waugh, Decline and Fall (1928)
A novel in which events are set in motion by a trouser theft and subsequent streaking and even subsequenter expulsion? No one does satire like Waugh. See also: Brideshead Revisited, the most famous (and best) campus novel that is actually mostly not a campus novel at all.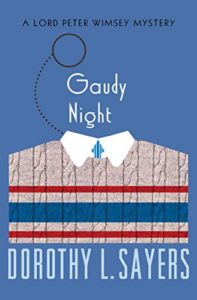 Dorothy L. Sayers, Gaudy Night (1935)
In which Harriet Vane studies Sheridan Le Fanu at Oxford, and also solves a mystery.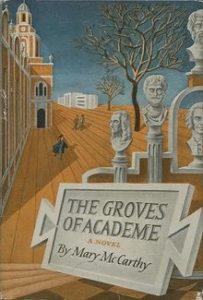 Mary McCarthy, The Groves of Academe (1952)
Based on McCarthy's experiences teaching at Bard and Sarah Lawrence with "a certain number of seasoned nonconformists and dissenters, sexual deviants, feather-bedders, alcoholics, impostors."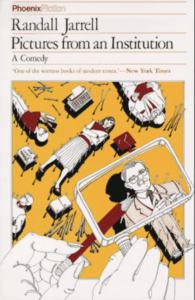 Randall Jarrell, Pictures from an Institution (1954)
277 pages of absolute zingers.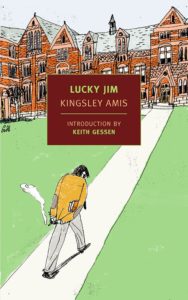 Kingsley Amis, Lucky Jim (1954)
A funny, snotty, miserable sendup of British academia, from the funny, snotty, miserable Kingsley Amis himself.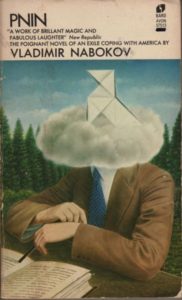 Vladimir Nabokov, Pnin (1957)
Nabokov's funniest novel, featuring emigré professor Timofey Pnin, who (like Nabokov himself) finds himself teaching American undergrads after being exiled from Russia. See also: Pale Fire, sorta.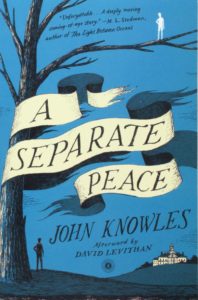 John Knowles, A Separate Peace (1959)
A classic coming-of-age novel, set in the shadow of World War II.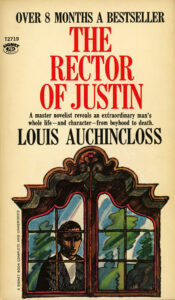 Louis Auchincloss, The Rector of Justin (1964)
Eighty years unspool in the life of headmaster Frank Prescott in Auchincloss's most beloved novel.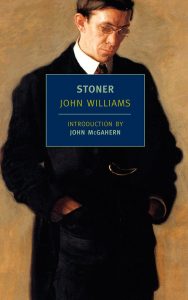 John Williams, Stoner (1965)
The best campus novel you've never heard of, except that you've definitely heard of it by now.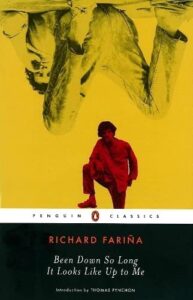 Richard Fariña, Been Down So Long It Looks Like Up to Me (1966)
Part campus novel, part travelogue, part counterculture cult classic, all of it written while Fariña was an undergrad at Cornell.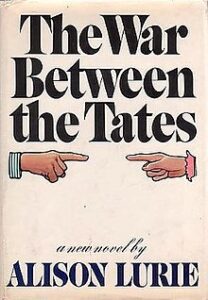 Alison Lurie, The War Between the Tates (1974)
The war between the sexes in a Cornell-stand-in during the 1960s.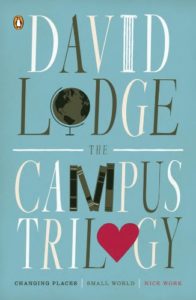 David Lodge, The Campus Trilogy (1975; 1984; 1988)
The reigning classics, to which so many other campus novels must be compared. If you only read one campus novel (trilogy), make it this one.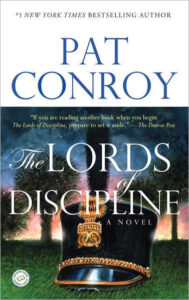 Pat Conroy, The Lords of Discipline (1980)
The campus novel, but make it a military academy.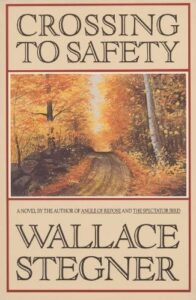 Wallace Stegner, Crossing to Safety (1987)
A classic—and lovely—ode to friendship.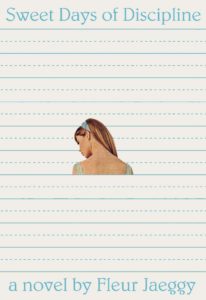 Fleur Jaeggy, tr. Tim Parks, Sweet Days of Discipline (1989; translation 1993)
A haunting, hypnotic little novel about obsession and captivity, set in a boarding school in the Appenzell.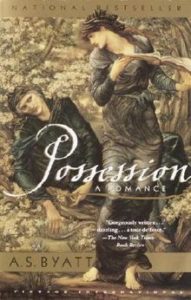 A.S. Byatt, Possession: A Romance (1990)
Not strictly a campus novel, though certainly an academic novel with vibes. The novel "plays serious games," wrote Byatt, with "the detective story, the biography, the mediaeval verse Romance, the modern romantic novel, and Hawthorne's fantastic historical Romance in between, the campus novel, the Victorian third-person narration, the epistolary novel, the forged manuscript novel, and the primitive fairy tale of the three women, filtered through Freud's account of the theme in his paper on the Three Caskets." Whew.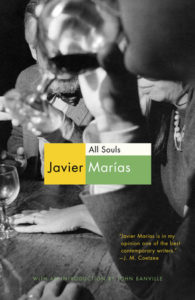 Javier Marías, tr. Margaret Jull Costa, All Souls (1992)
The Oxford novel—through the eyes of a visiting Spanish professor (and old book fiend).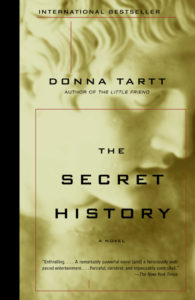 Donna Tartt, The Secret History (1992)
The ur-campus novel, the ur-dark academia text, the ur-autumn murder/mood board.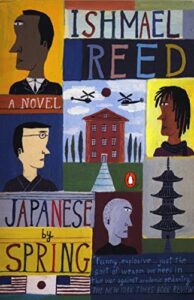 Ishmael Reed, Japanese by Spring (1993)
There are some very funny names in the campus satire universe (shout out to Waugh's Paul Pennyfeather) but none, perhaps, as funny as Reed's Benjamin "Chappie" Puttbutt.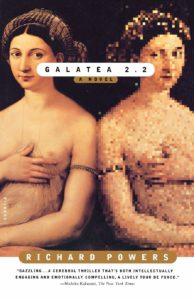 Richard Powers, Galatea 2.2 (1995)
Powers' campus novel concerns a professor named Richard Powers who is suffering from a bad case of writer's block. He is tasked with teaching an artificial intelligence English Literature, an experience that helps him return to his own humanity. Campus novel? Speculative fiction? Autofiction? Throw it all in there.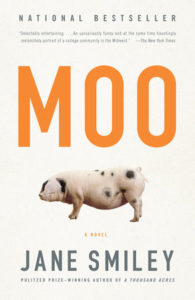 Jane Smiley, Moo (1995)
A ludicrous, warm satire of both academia and the Midwest—welcome to cow college.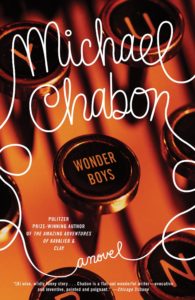 Michael Chabon, Wonder Boys (1995)
The gold standard for writing program novels.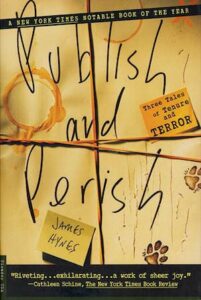 James Hynes, Publish and Perish: Three Tales of Tenure and Terror (1997)
A set of supernatural-tinged campus novellas, for those who already know academia is hell. See also: The Lecturer's Tale (2001)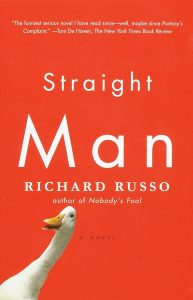 Richard Russo, Straight Man (1997)
The rare novel that might actually make you laugh out loud—especially if you've spent any time in academia.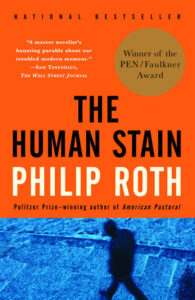 Philip Roth, The Human Stain (2000)
In which Roth unpacks "America's oldest communal passion, historically perhaps its most treacherous and subversive pleasure: the ecstasy of sanctimony."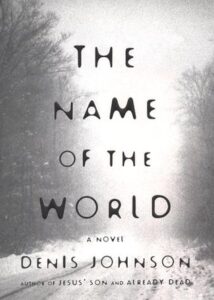 Denis Johnson, The Name of the World (2000)
A restrained, jewel-like novel in which a Midwestern university becomes a refuge (of sorts) for a man beset by grief.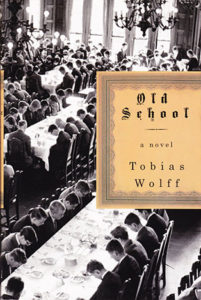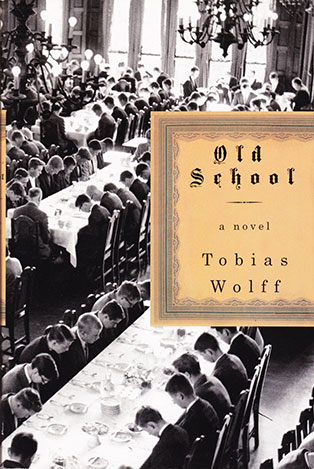 Tobias Wolff, Old School (2003)
A wonderful, subtle novel about an unnamed narrator at an unnamed prep school who wants nothing more than to become a great writer.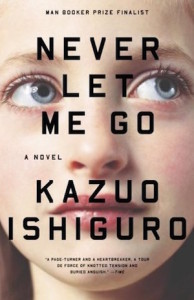 Kazuo Ishiguro, Never Let Me Go (2005)
The boarding school novel as only Ishiguro could write it.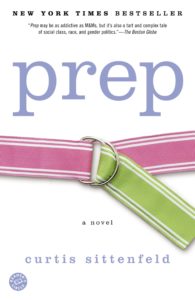 Curtis Sittenfeld, Prep (2005)
Sittenfeld's debut has become a modern classic of the prep school genre.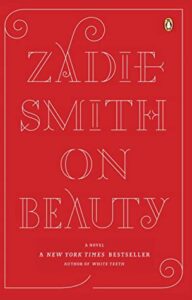 Zadie Smith, On Beauty (2005)
Two families are at war and everyone's tastes and predilections (and yes, identities) are up for debate in Smith's novel, inspired by E.M. Foster's Howards End but now a modern classic in its own right.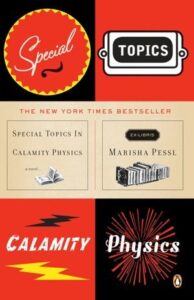 Marisha Pessl, Special Topics in Calamity Physics (2006)
Hyper-stylized, Nabokov-worshipping, nerdy fun for English majors.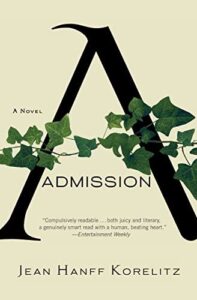 Jean Hanff Korelitz, Admission (2009)
Concerning, as the title suggests, an infrequent campus novel subject: the admissions officer.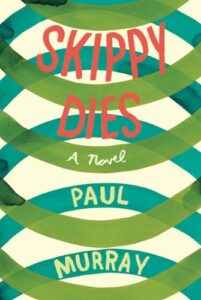 Paul Murray, Skippy Dies (2010)
Big and fun and boisterous and containing the most dramatic donut-jelly smear in literature.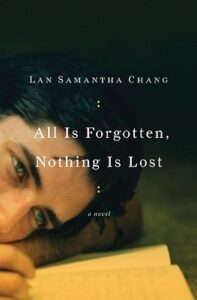 Lan Samantha Chang, All is Forgotten, Nothing is Lost (2010)
Required reading for all creative writing students (especially those who go to Iowa).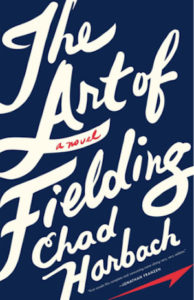 Chad Harbach, The Art of Fielding (2011)
A campus novel and a sports novel in one!
Jeffrey Eugenides, The Marriage Plot (2011)
Come for the sneaky representation of David Foster Wallace, stay for the delicious English major drama.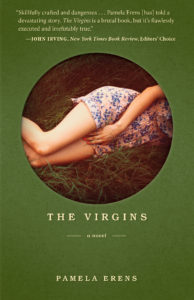 Pamela Erens, The Virgins (2013)
Also very sexy—and sort of like if James Salter had written a boarding school novel.
Susan Choi, My Education (2013)
Choi's novel turns the typical student-seduced-by-professor trope on its head. Warning: very sexy. See also: Susan Choi, Trust Exercise (2019)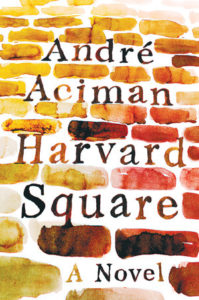 André Aciman, Harvard Square (2013)
Any book that includes skinny dipping in Walden Pond is literary catnip.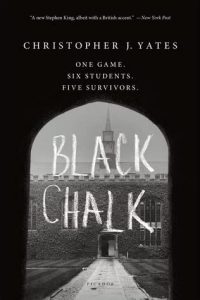 Christopher J. Yates, Black Chalk (2013)
The Secret History for math majors.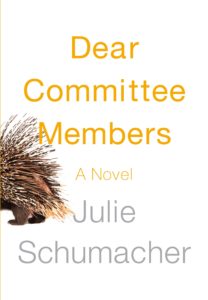 Julie Schumacher, Dear Committee Members (2014)
A campus novel in the form of a series of recommendation letters from a very put-upon (and irritated) professor. As funny as it sounds. See also: The Shakespeare Requirement (2018)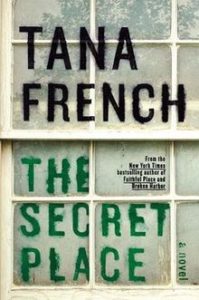 Tana French, The Secret Place (2014)
French's campus novel is set at a boarding school, and wildly is not the novel of hers most akin to The Secret History (that would be The Likeness) but the vibes are still there: cliques, murder, and a hint of magic.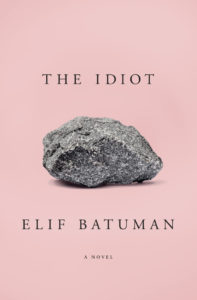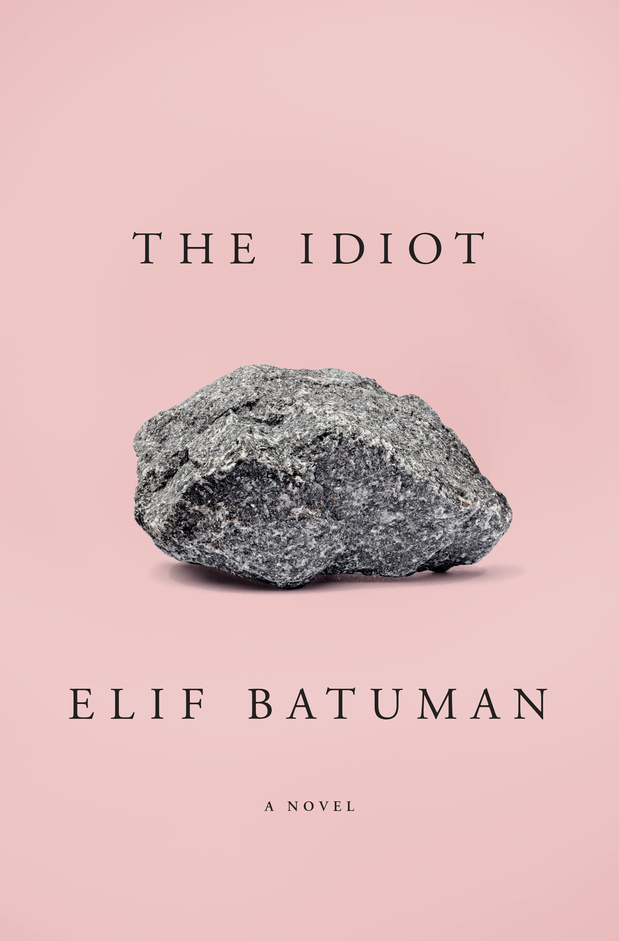 Elif Batuman, The Idiot (2017)
A surprisingly engrossing book about a year at college in which nothing really happens (relatable) but everyone is interesting about it (well). See also: Either/Or (2022)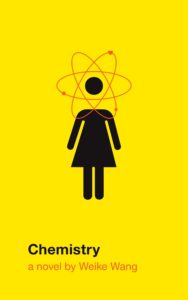 Weike Wang, Chemistry (2017)
The rare campus novel not to concern itself with an English department—but rather a graduate student in a chemistry lab, slowly unraveling as well as any poet.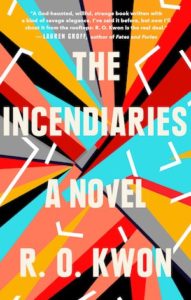 R.O. Kwon, The Incendiaries (2018)
An unusual entry in the campus novel canon, taking on as it does not only mismatched college relationships, cultish friend groups and dazzling alumni, but honest-to-goodness religious extremism, of the sort that is only becoming more relevant.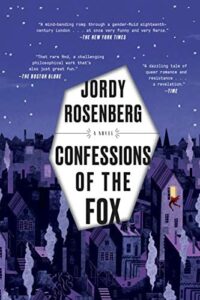 Jordy Rosenberg, Confessions of the Fox (2018)
A genre-bending, meta-campus novel told through the annotations of a rogue professor who discovers the lost memoirs of famed 18th century thief Jack Sheppard, reimagined as a transgender man—and soon finds their stories converging.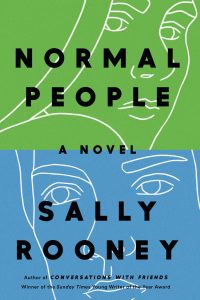 Sally Rooney, Normal People (2018)
The campus novel, but make it Marxist.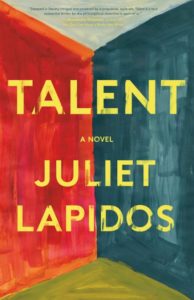 Juliet Lapidos, Talent (2019)
A satirical campus novel for the millennial ABD set—deliciously full of side-eye and dry wit.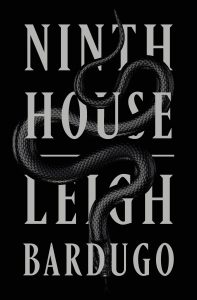 Leigh Bardugo, Ninth House (2019)
If Yale's secret societies did blood magic.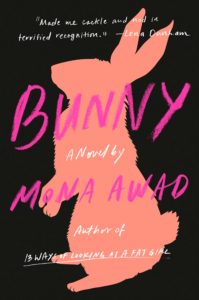 Mona Awad, Bunny (2019)
A delightfully deranged novel about a tight-knit clique at a creative writing MFA program, whose members, Bunnies all, bring a whole new meaning to the term "cute aggression." See also: Mona Awad, All's Well (2021)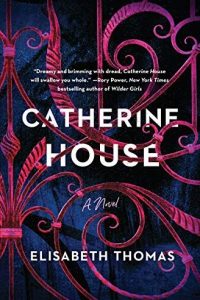 Elisabeth Thomas, Catherine House (2020)
A gothic campus novel that will scratch your fantasy itch without necessarily (or at least provably) including any fantasy.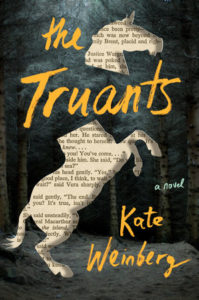 Kate Weinberg, The Truants (2020)
For Agatha Christie stans and those who love them.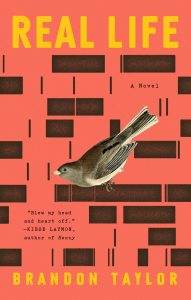 Brandon Taylor, Real Life (2020)
A campus novel that takes place over one weekend at a Midwestern university, in which Wallace, a Black, gay biochemistry PhD candidate, navigates his white cohort and a growing sense of unease.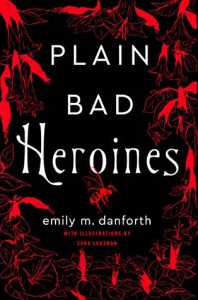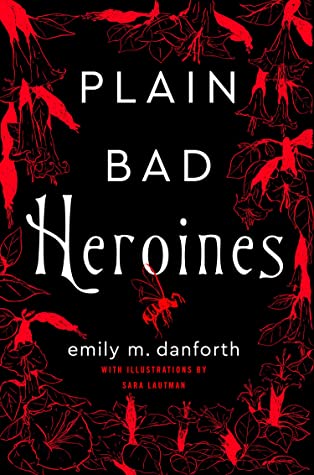 Emily M. Danforth, Plain Bad Heroines (2020)
For a good time, try this big, sprawling, heavily footnoted, queer, gothic novel about a girls' boarding school haunted—maybe—by two long-dead lovers.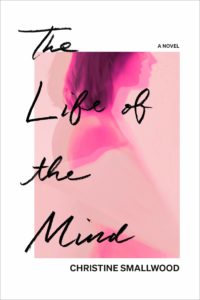 Christine Smallwood, The Life of the Mind (2021)
Smallwood's debut feels like the next evolution of the campus novel—concerning not professors but adjuncts, not faculty parties but strained conferences, not external hijinks but elaborate interiority. Yay, modernity.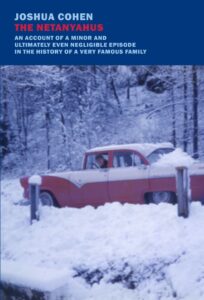 Joshua Cohen, The Netanyahus: An Account of a Minor and Ultimately Even Negligible Episode in the History of a Very Famous Family (2021)
Cohen's genre-bending novel of history and scholarship and family and Jewishness and Americanness won the 2022 Pulitzer Prize.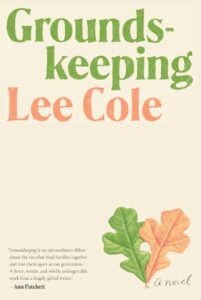 Lee Cole, Groundskeeping (2022)
Set in the fall of 2016, in which a 28-year-old groundskeeper at Ashby College—a prestigious university in a red state—who aspires to be a writer falls for the school's author in residence, who comes from a family of Bosnian immigrants. Enter complications—and competition.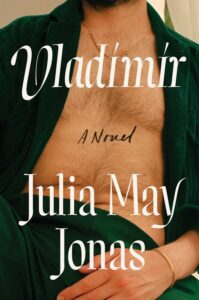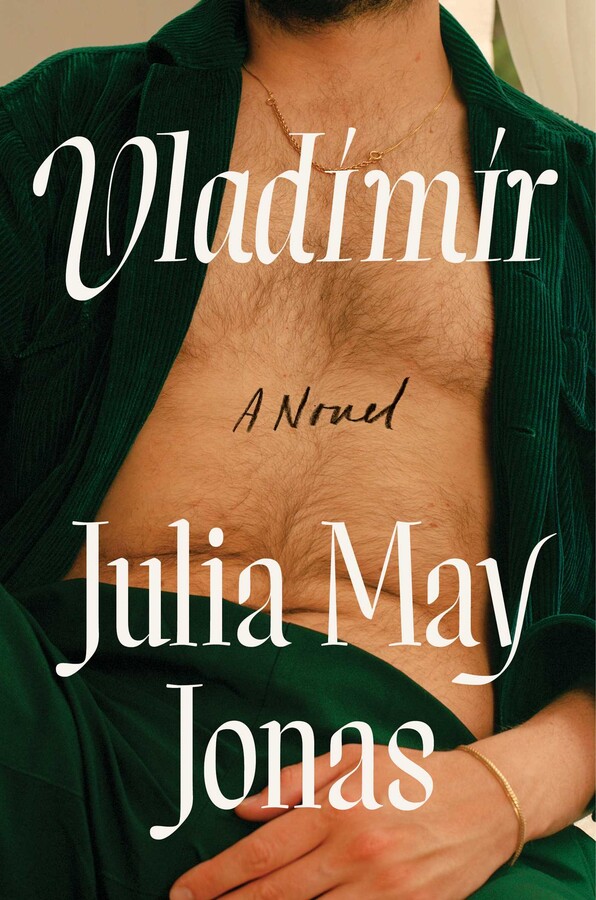 Julia May Jonas, Vladimir (2022)
A recent and delicious entry into the campus novel canon—and the obsession novel canon, too.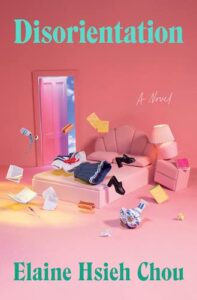 Elaine Hsieh Chou, Disorientation (2022)
Another recent campus satire inspired by the (scarcely believable, but true) story of the poet Michael Derrick Hudson, who used the pen name Yi-Fen Chou in hopes of smoothing the path to publication.
BONUS: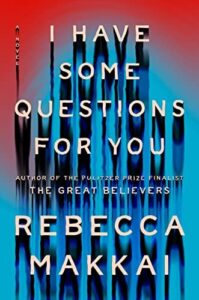 Rebecca Makkai, I Have Some Questions For You (2023)
It's not out yet, but I can't help but include Makkai's forthcoming modern campus novel, in which a woman goes back to her old boarding school to teach a class on podcasting and winds up reliving—and relitigating—her own youth and the murder of a classmate. The Secret History meets Serial!
---