The 50 Best One-Star Amazon Reviews of To Kill a Mockingbird
"I would recommend reading this if you have no life and if you want to torture yourself."
Harper Lee's bestselling literary classic To Kill a Mockingbird has caused no end of conflict—mainly in PTA meetings, of course, but also on the internet, the endless PTA meeting of our damned existence. Especially in the comments sections. Yes, like The Catcher in the Rye, The Great Gatsby, Wuthering Heights and many more before it, To Kill a Mockingbird has spurred many comments and reviews—some thoughtful, even insightful, but others bizarre, trollish, and petulant. Fun!
One theme that I found remarkable in this particular go-around was that a relatively large number of the most recent one-star reviews were based on complaints about the "uneven" pages that prohibited easy turning—a few buyers even posted pictures, so that I could confirm they were complaining about deckle edges. I'm shocked that people buying books have never seen these before—I haven't noticed them in any other of my one-star review roundups. But then again, I work in book media, and I kinda love deckle edges.
The other constant was the joking about how the book included no instructions for how to actually kill a mockingbird—I'll admit that I laughed the first time, but the jokes soon became . . . tiring. I've included some of them below so you can take the same emotional journey that I did.
And as always, there are the weird ones. One review contends that Harper Lee stole the story from William Faulkner. Another claims it was all the work of her editor. Yet another calls the book "noice"; I don't know what that person's game is. See the whole scope of human life below, if you dare.
[Click to enlarge.]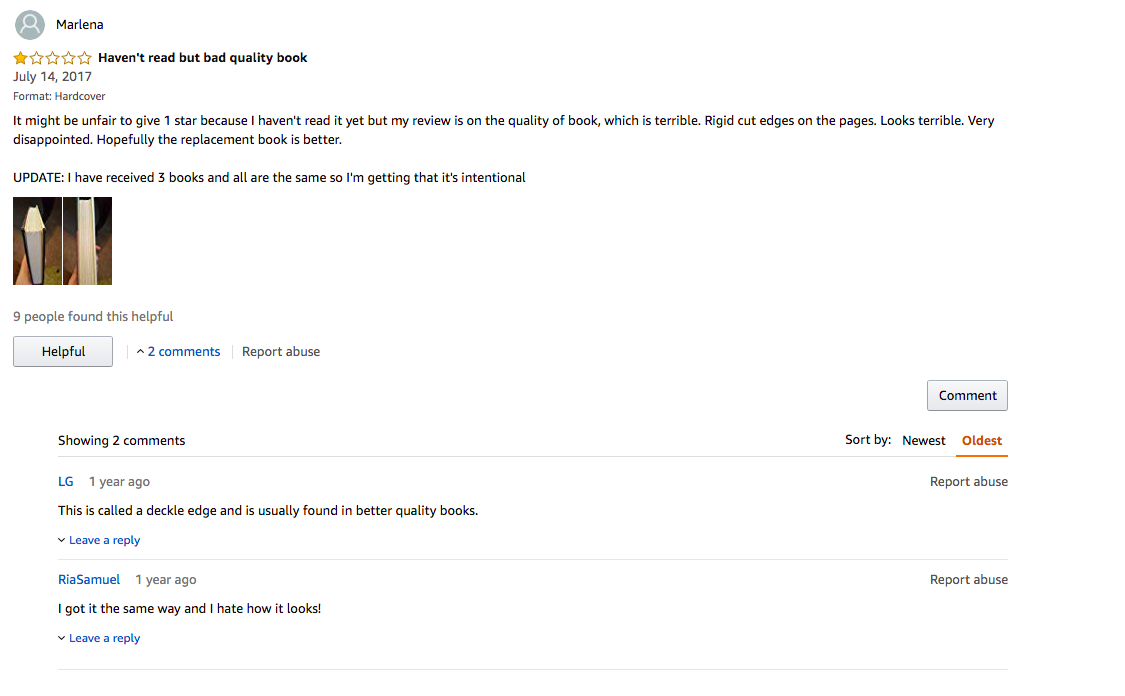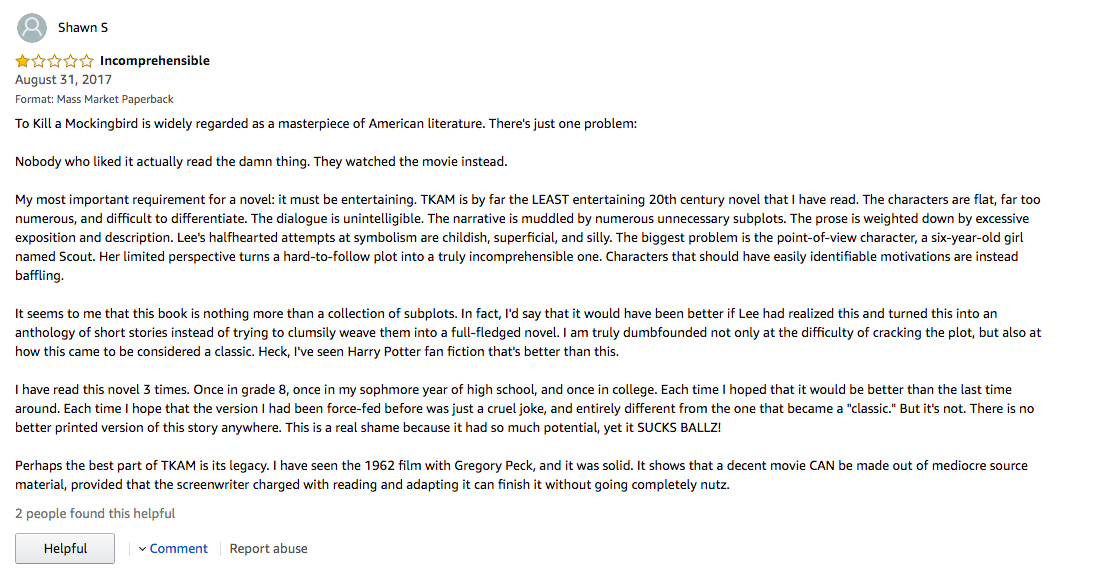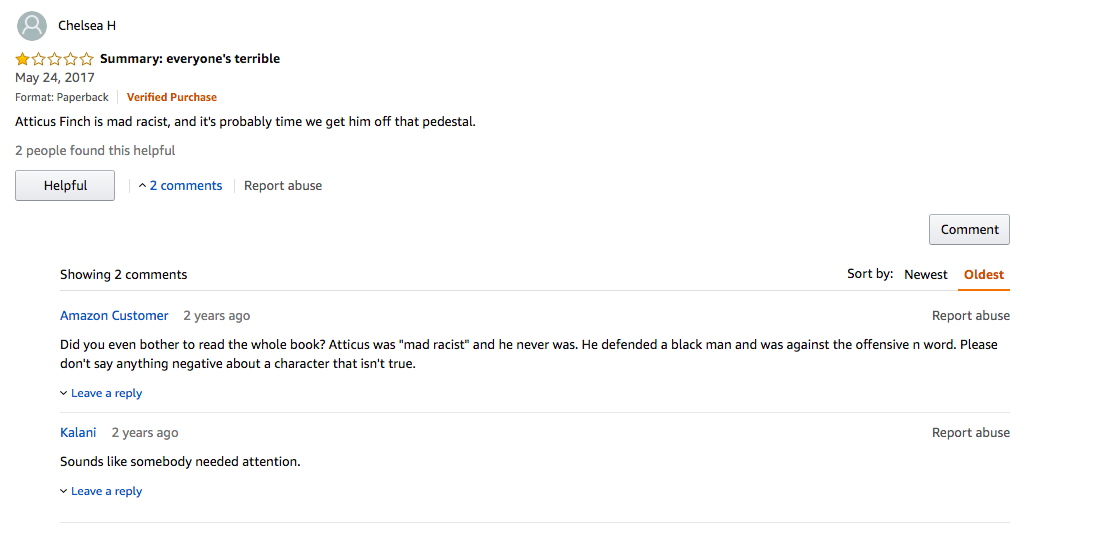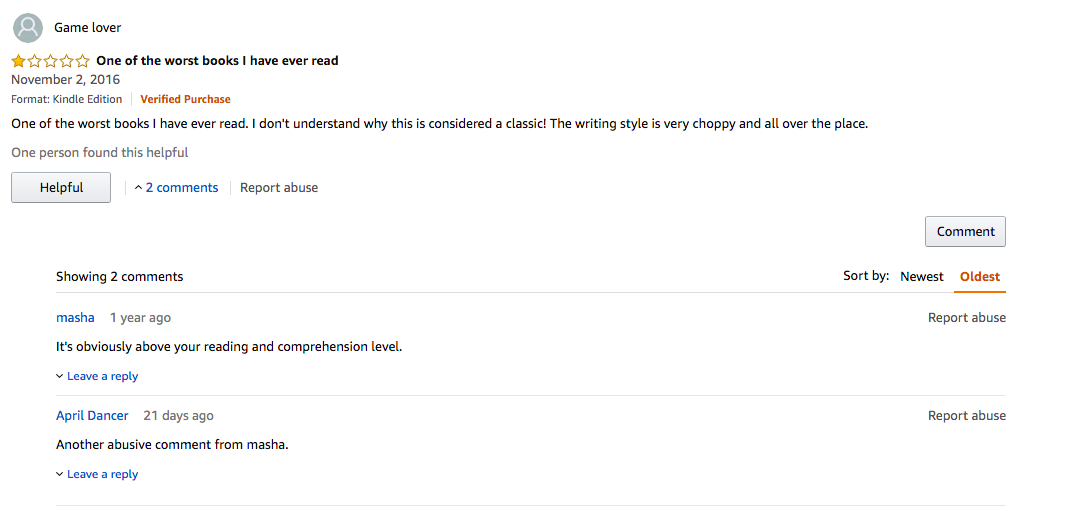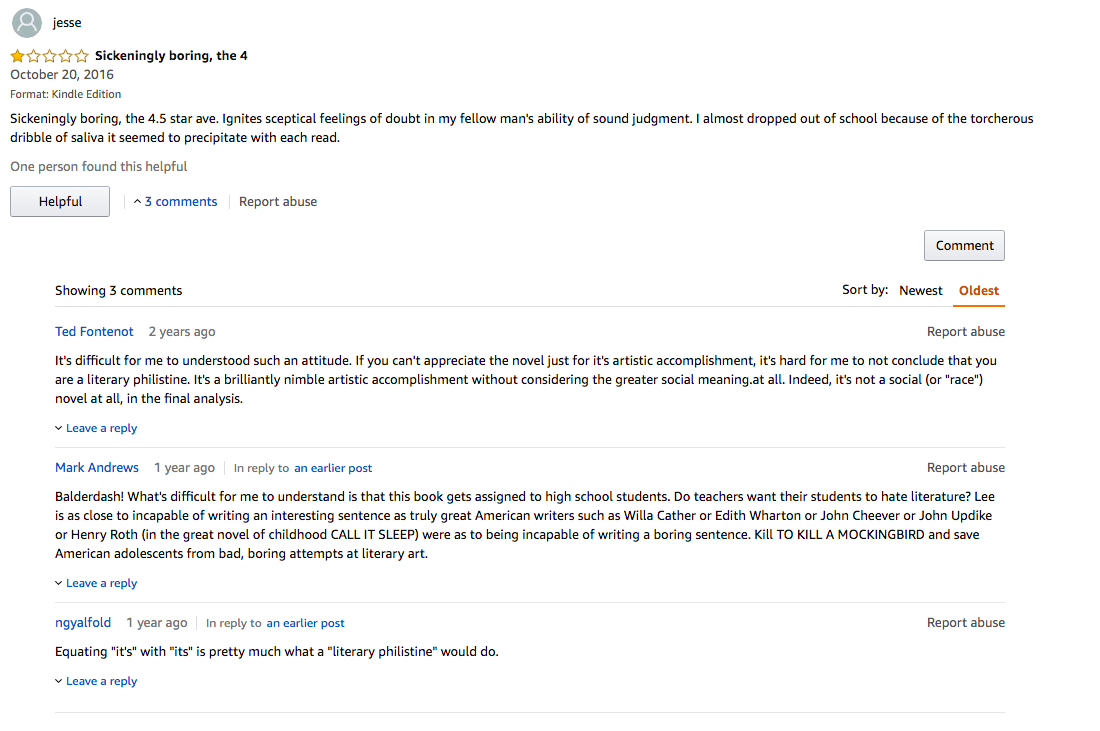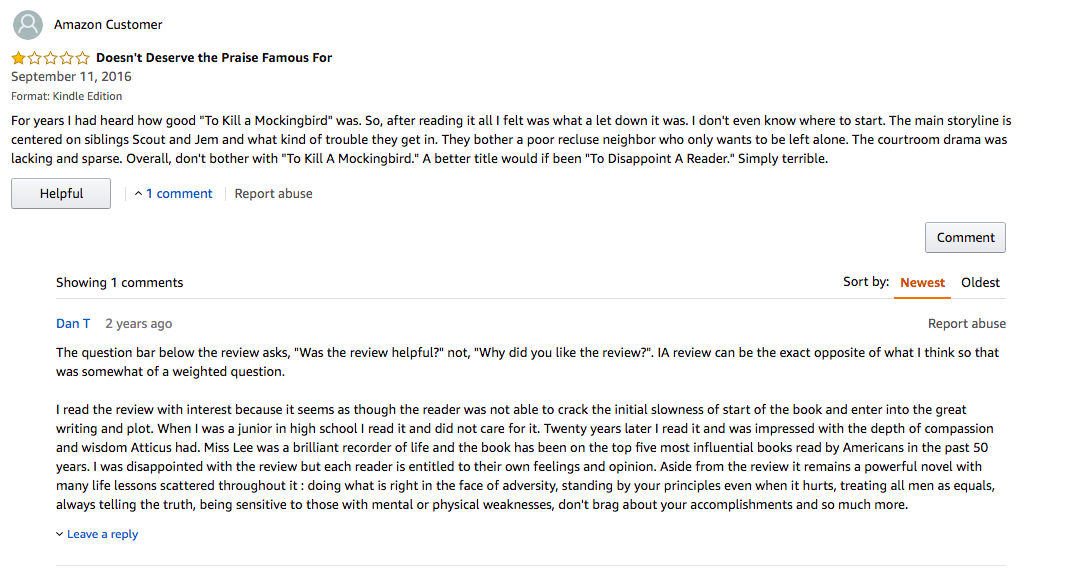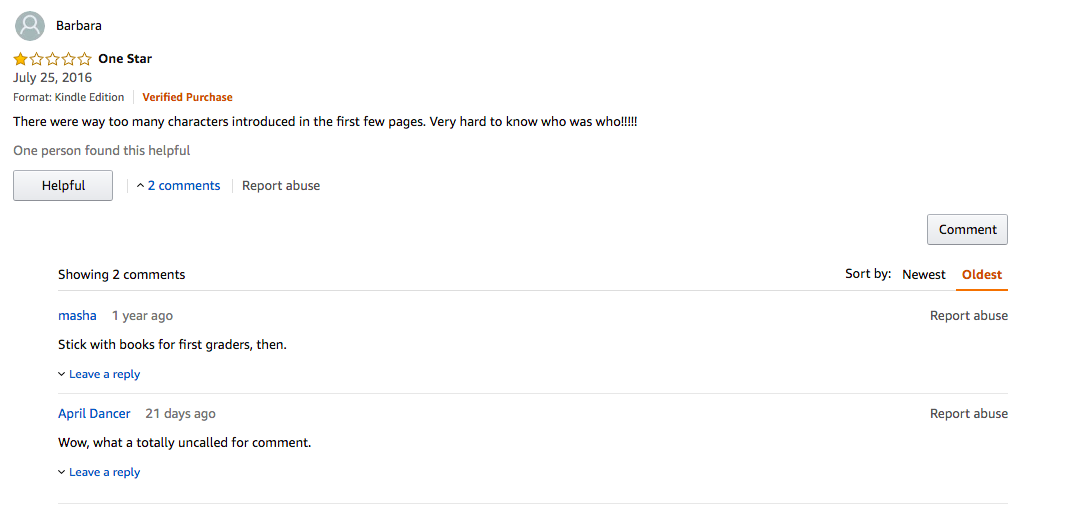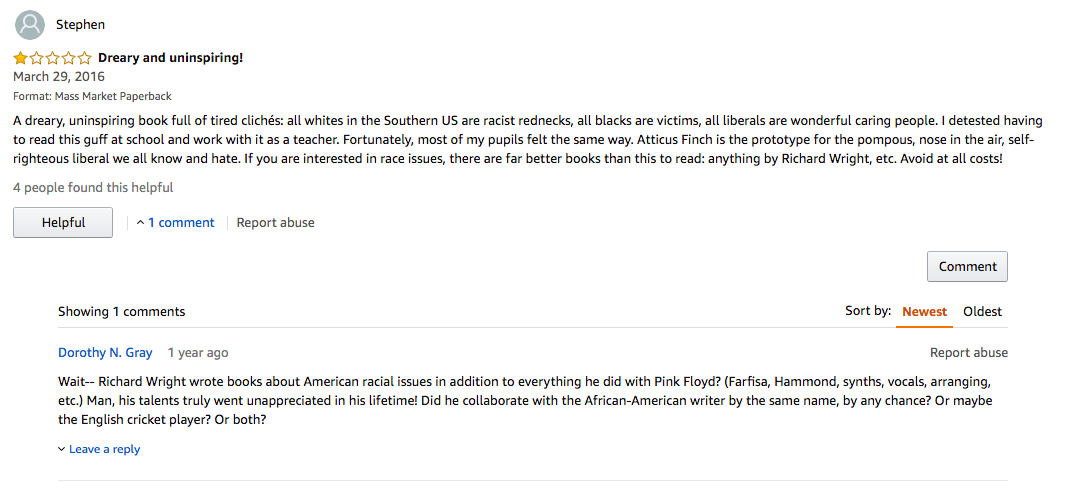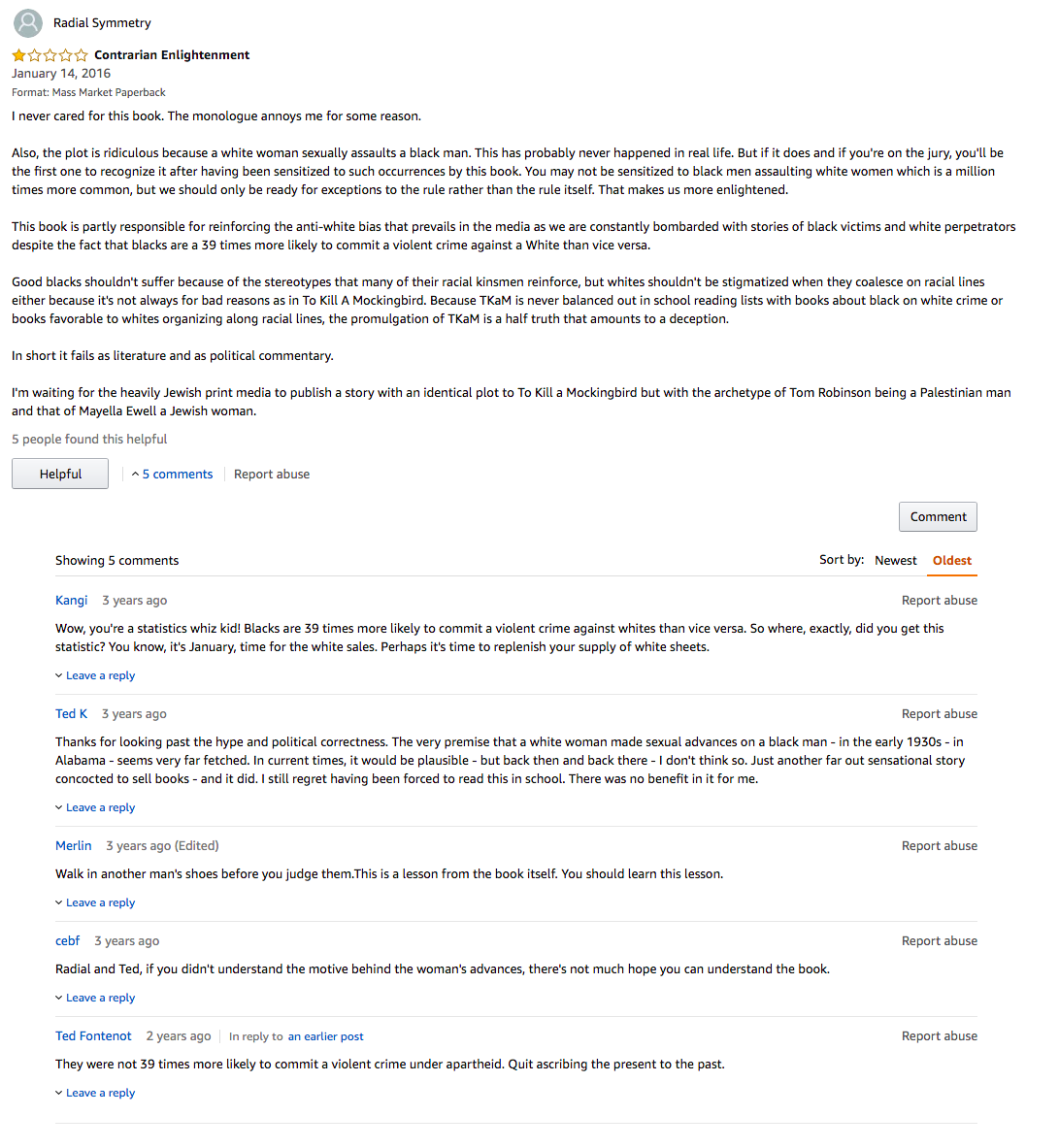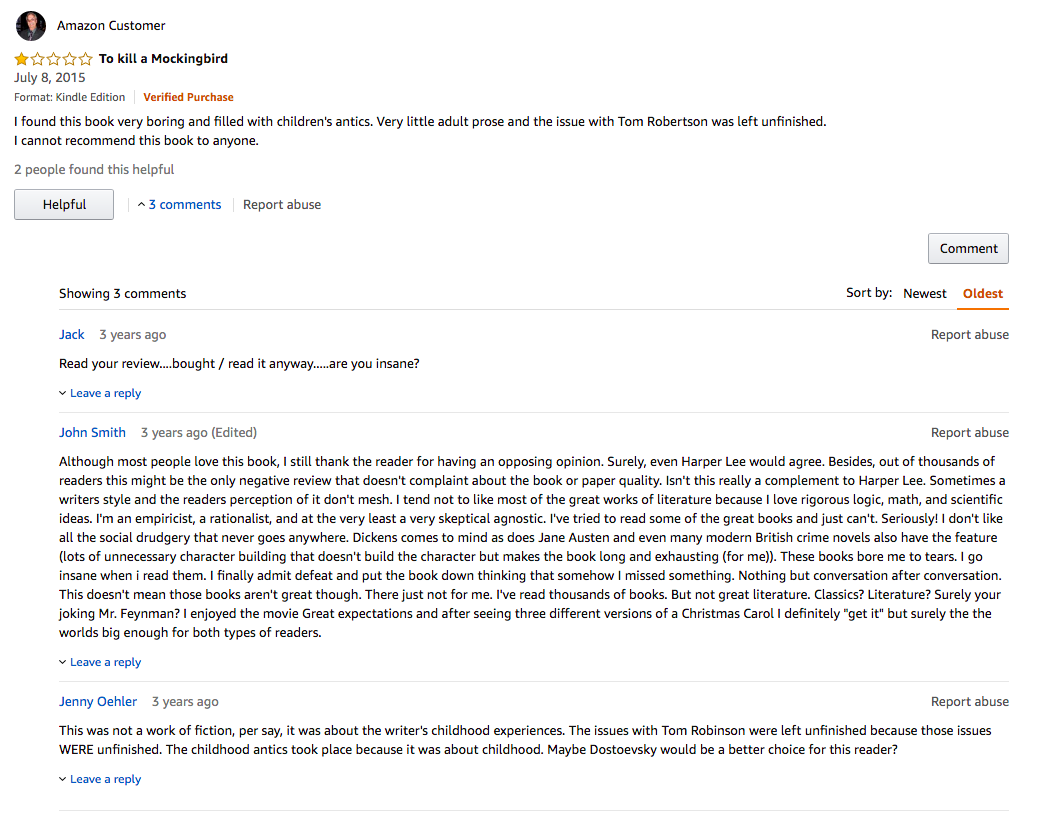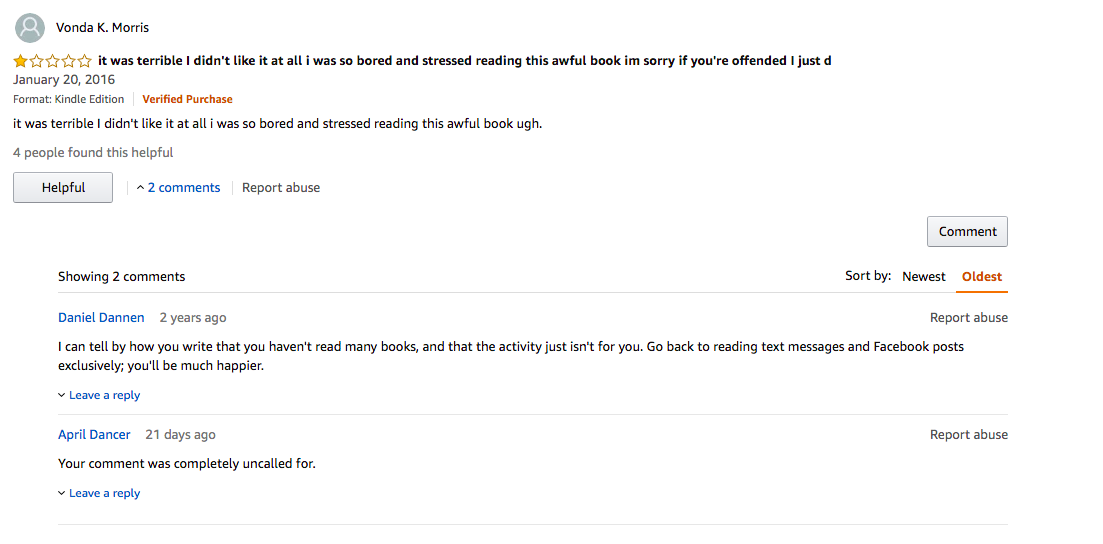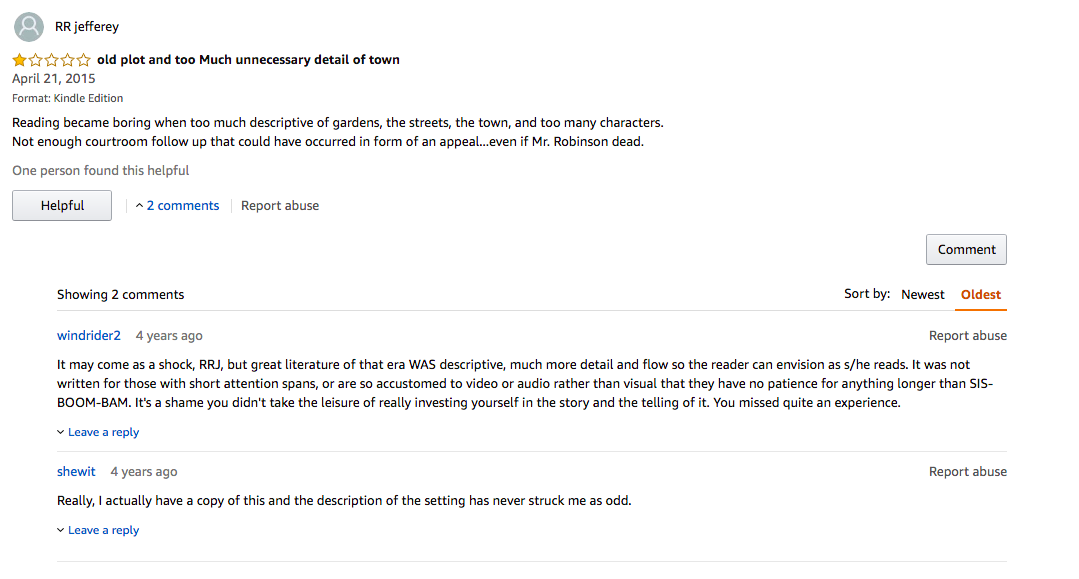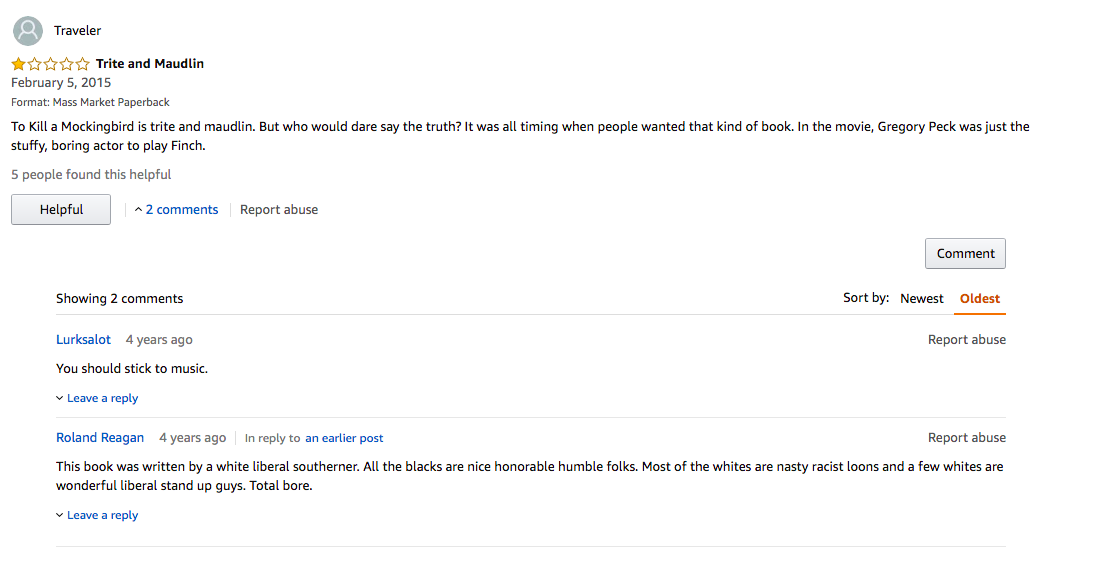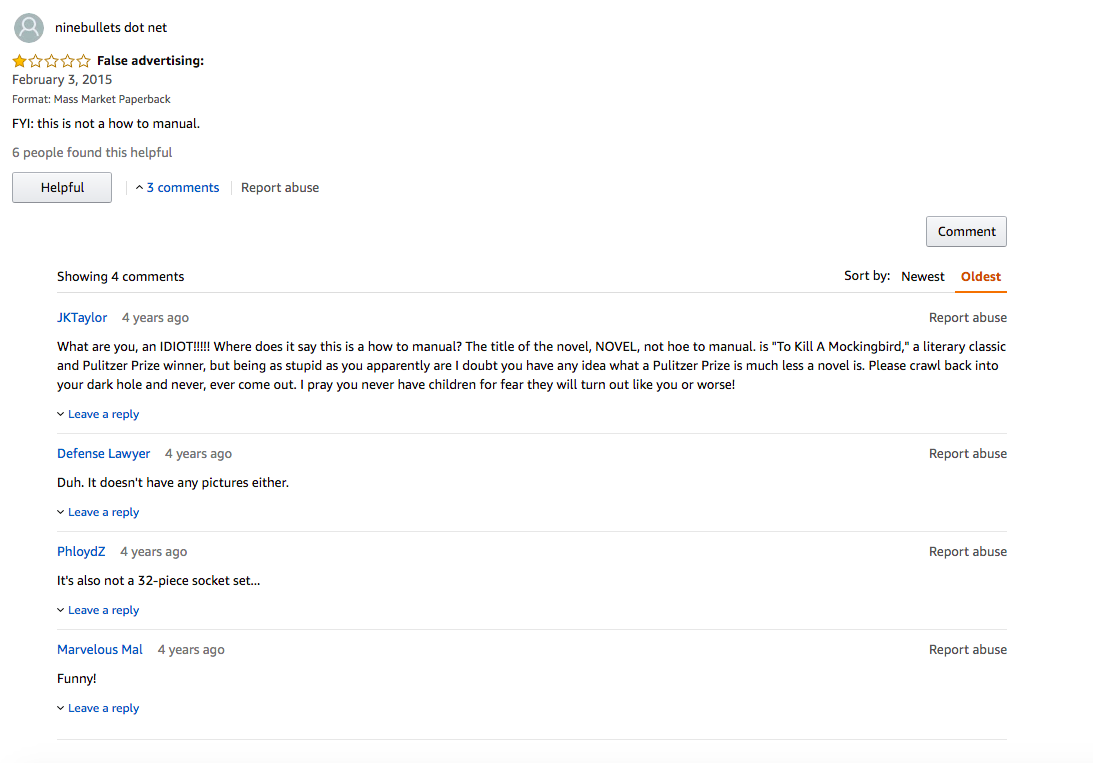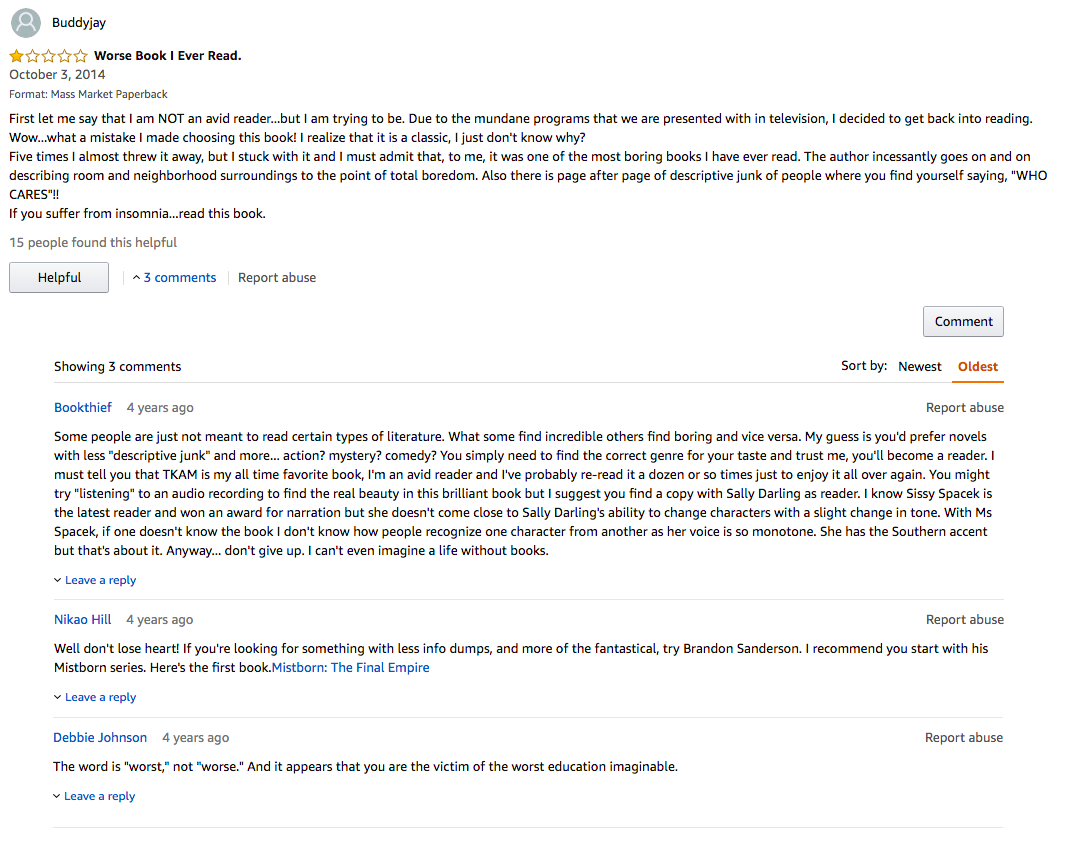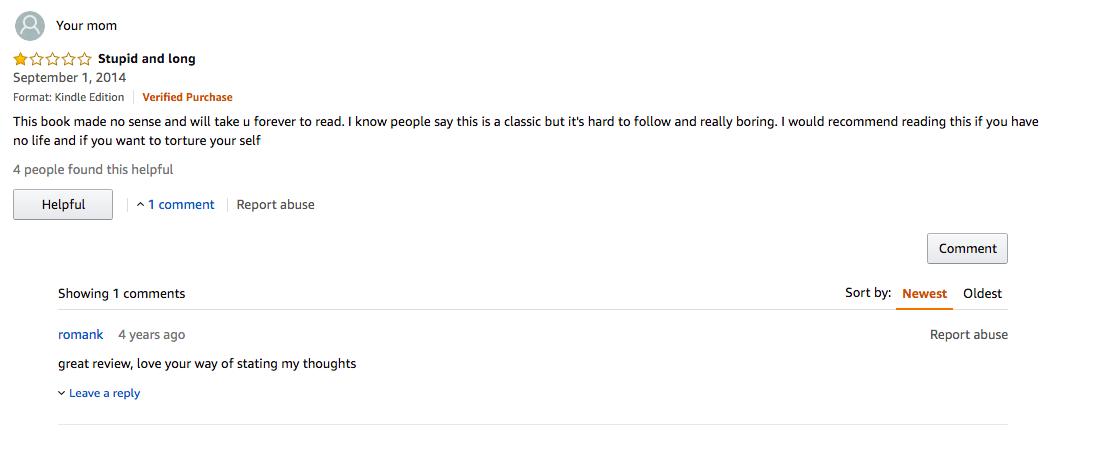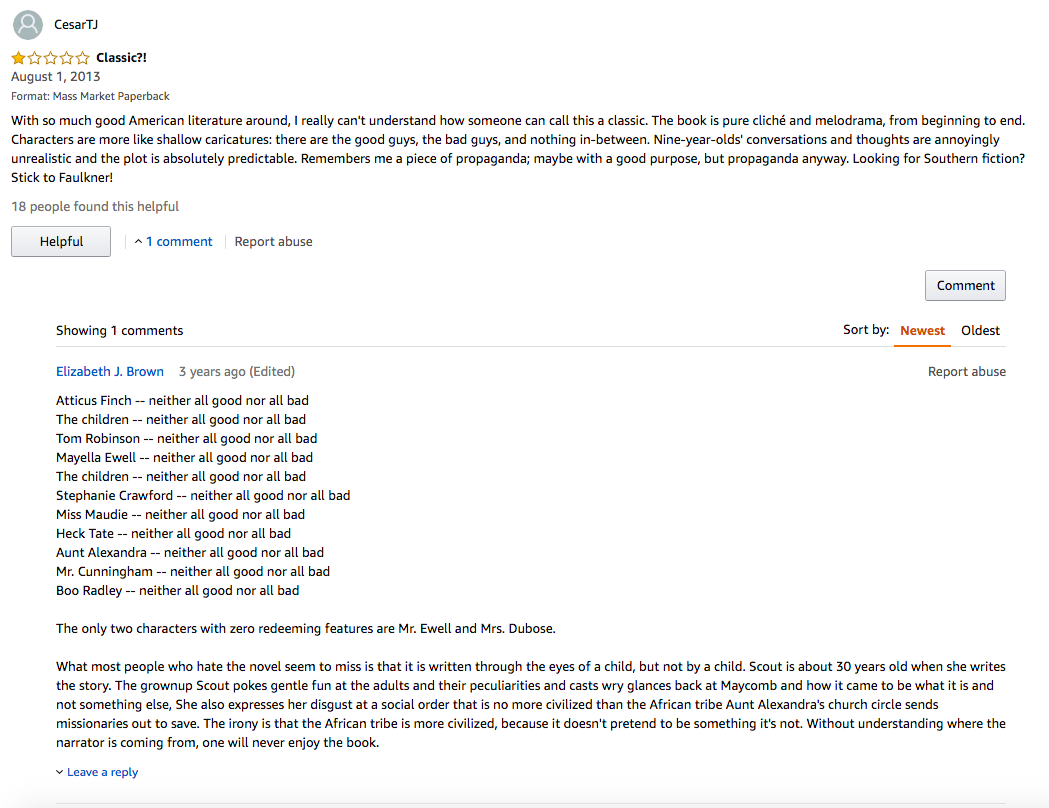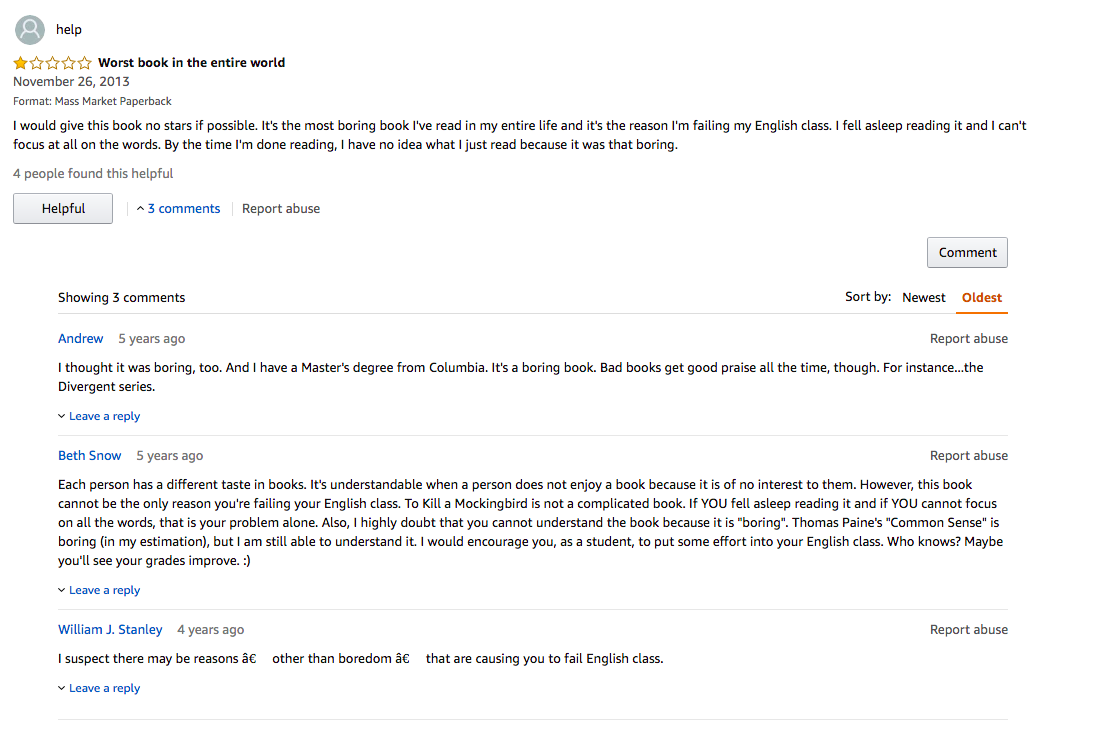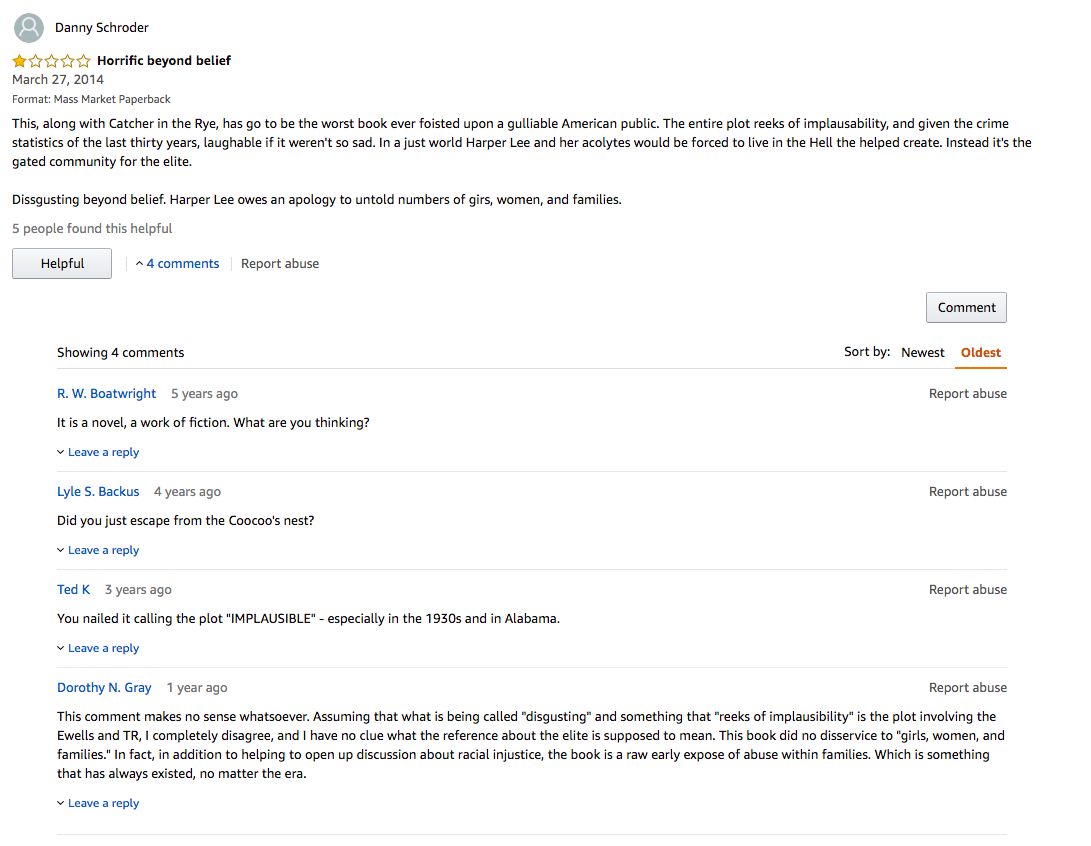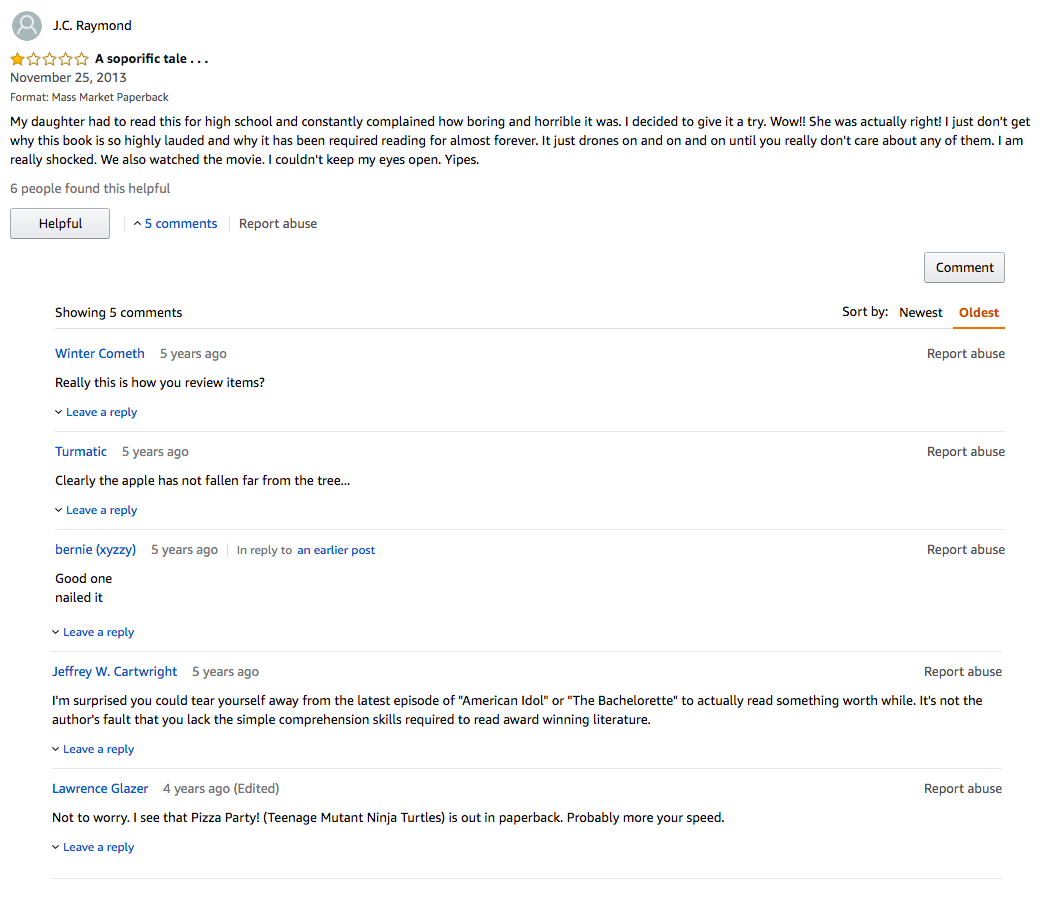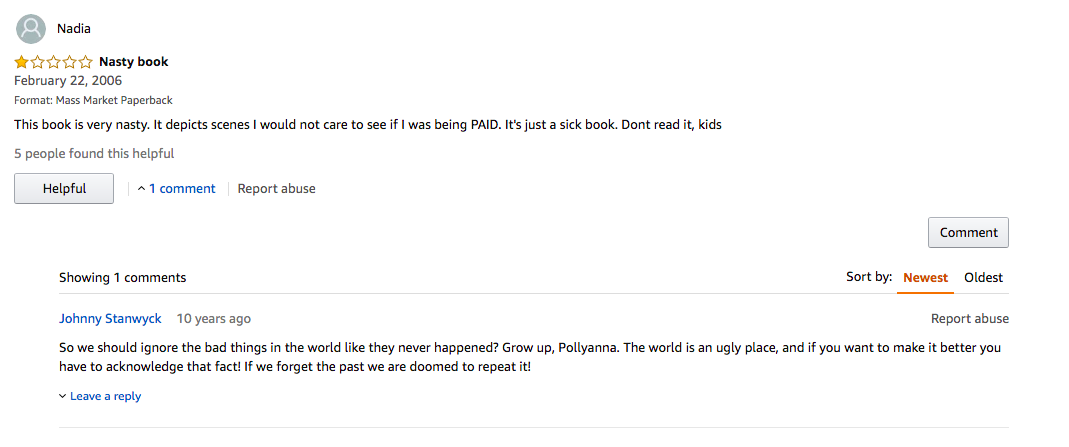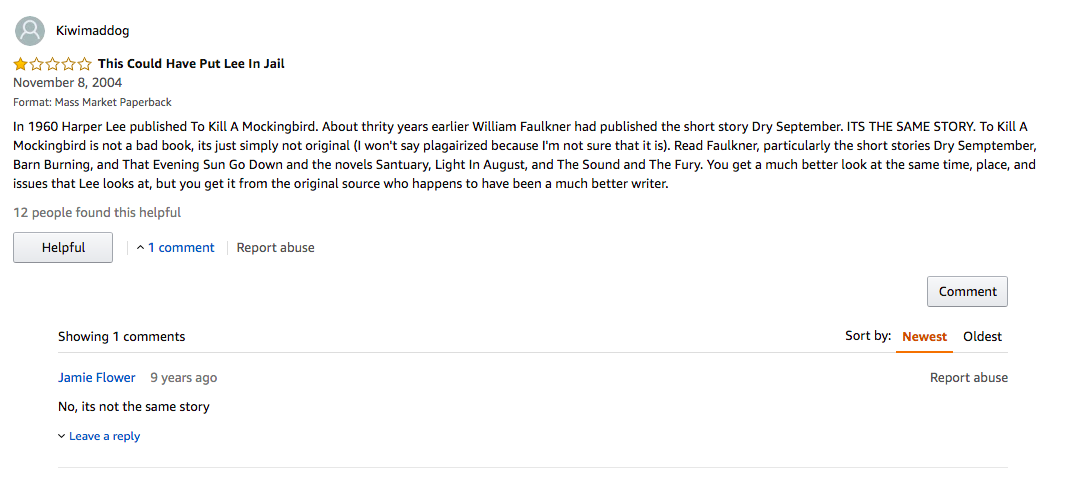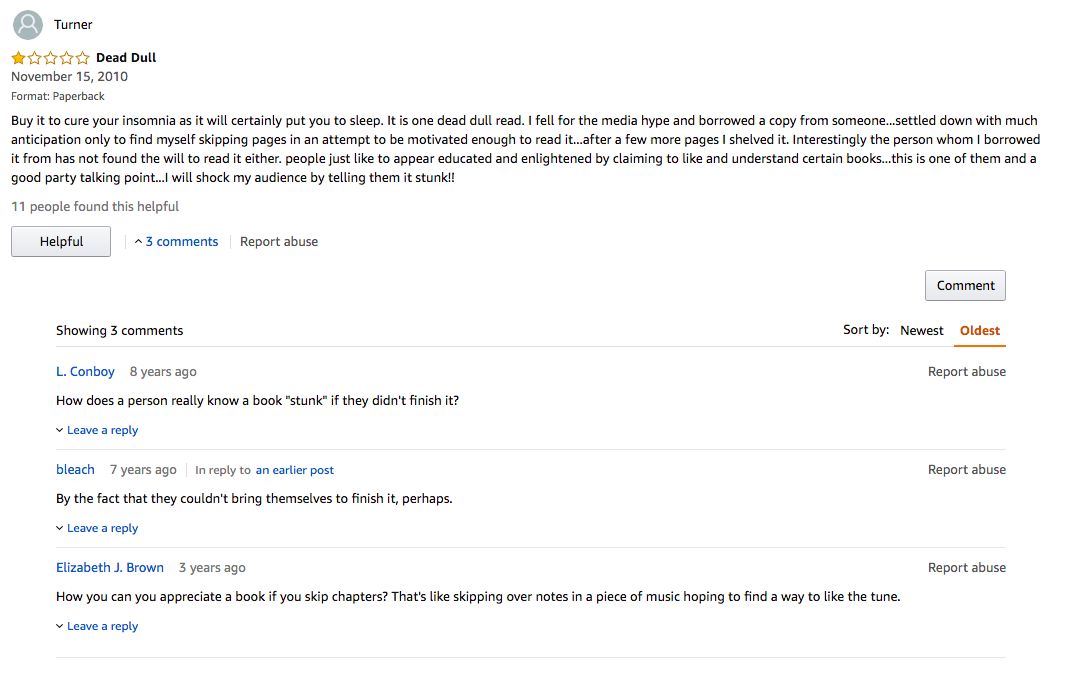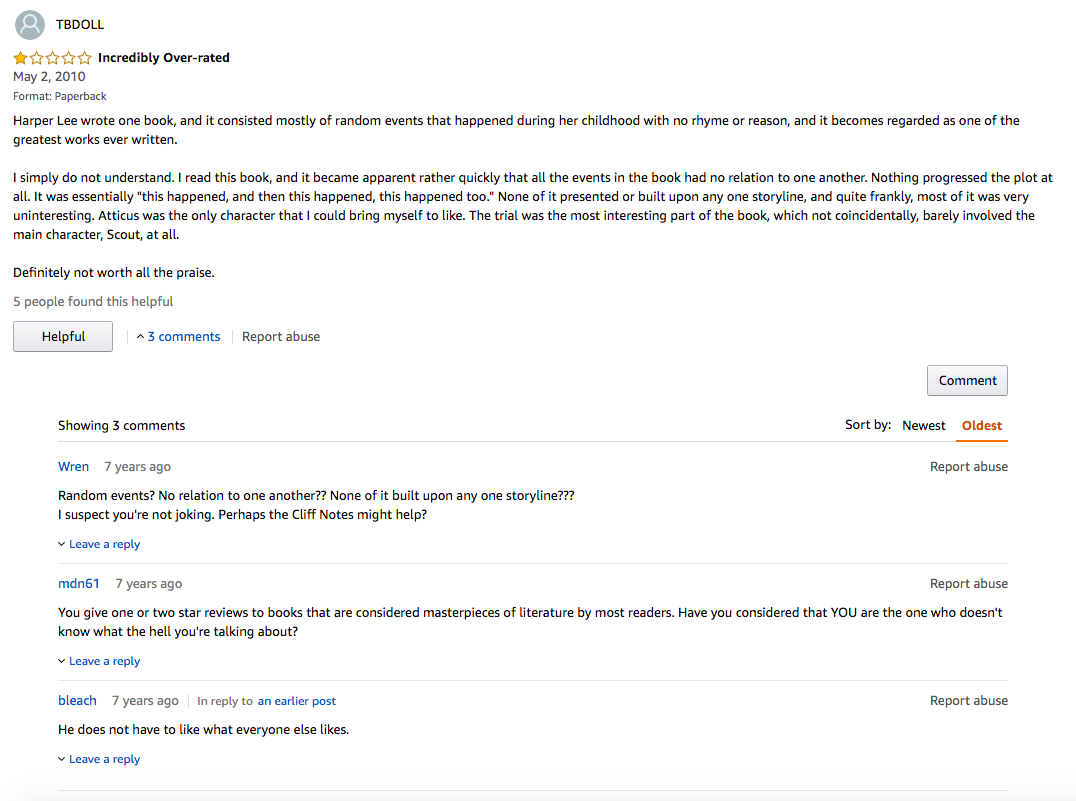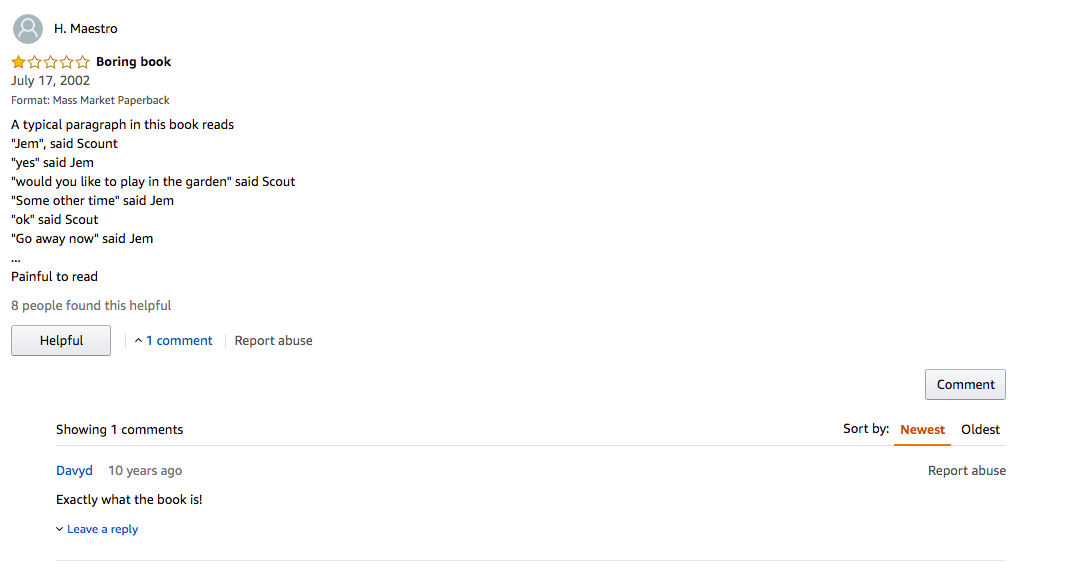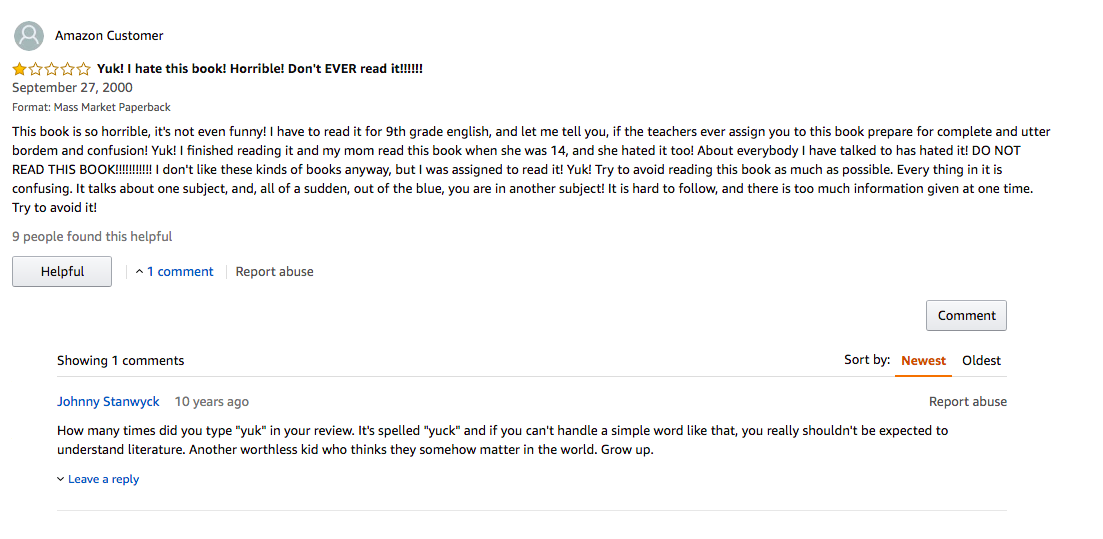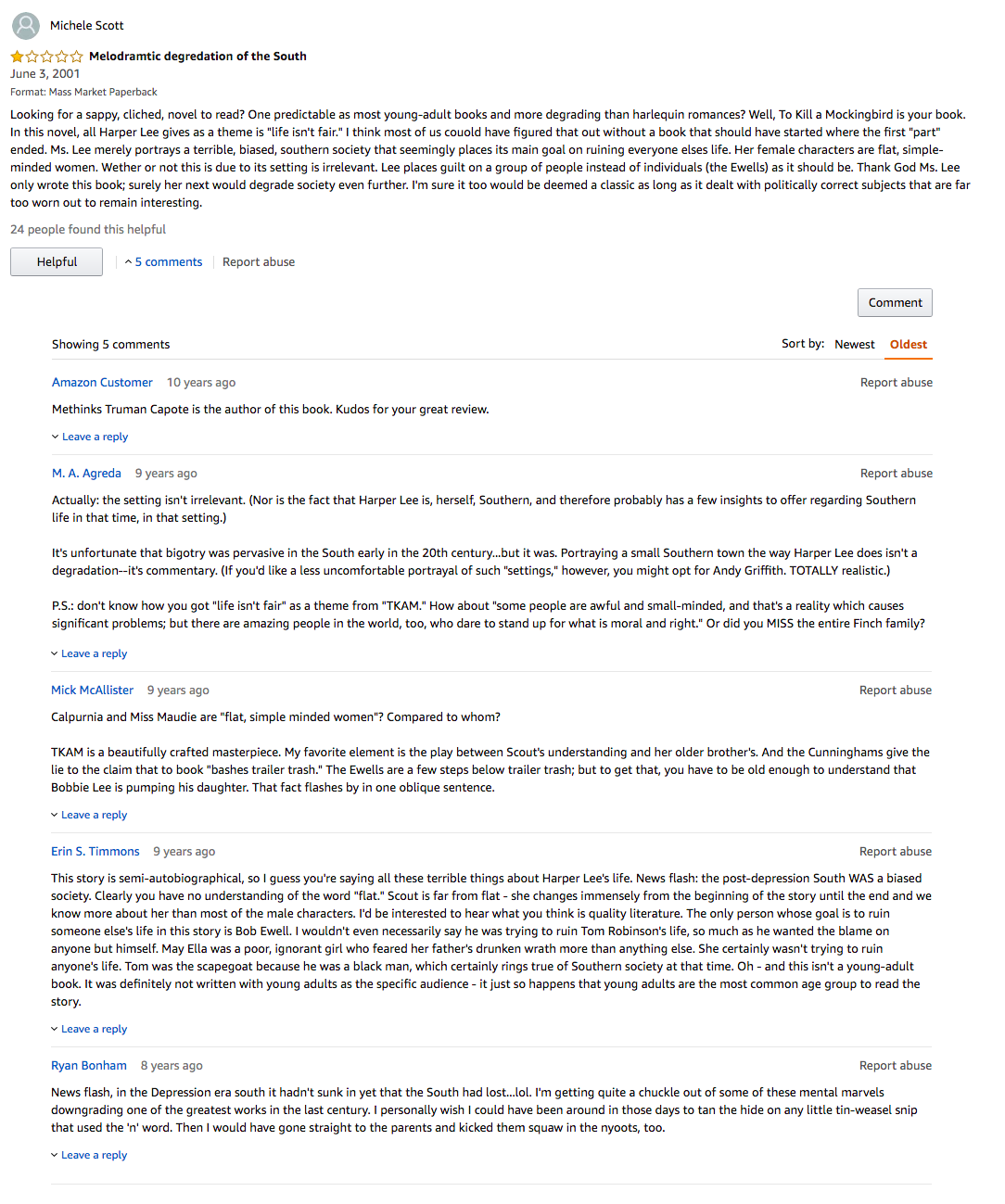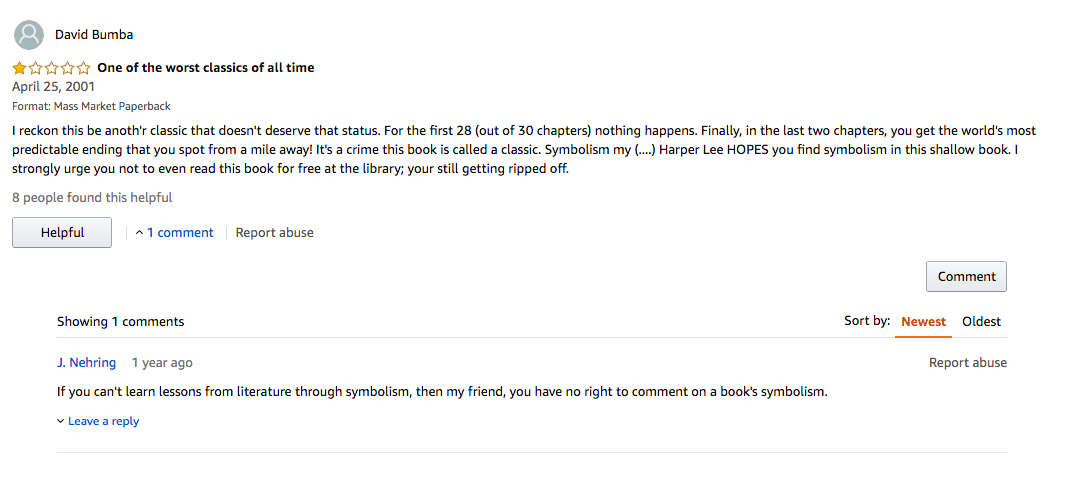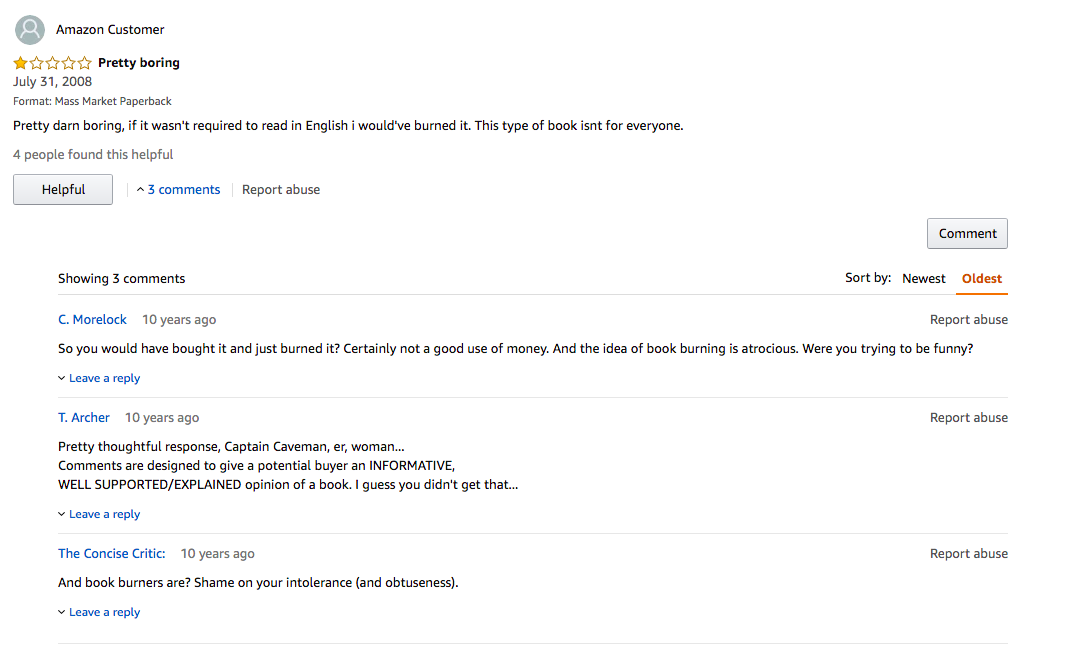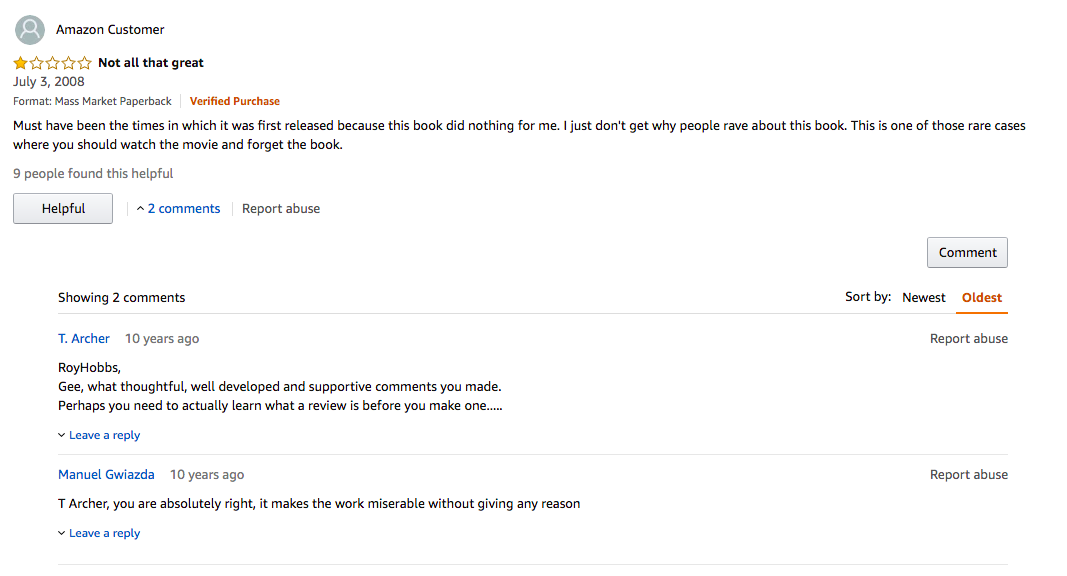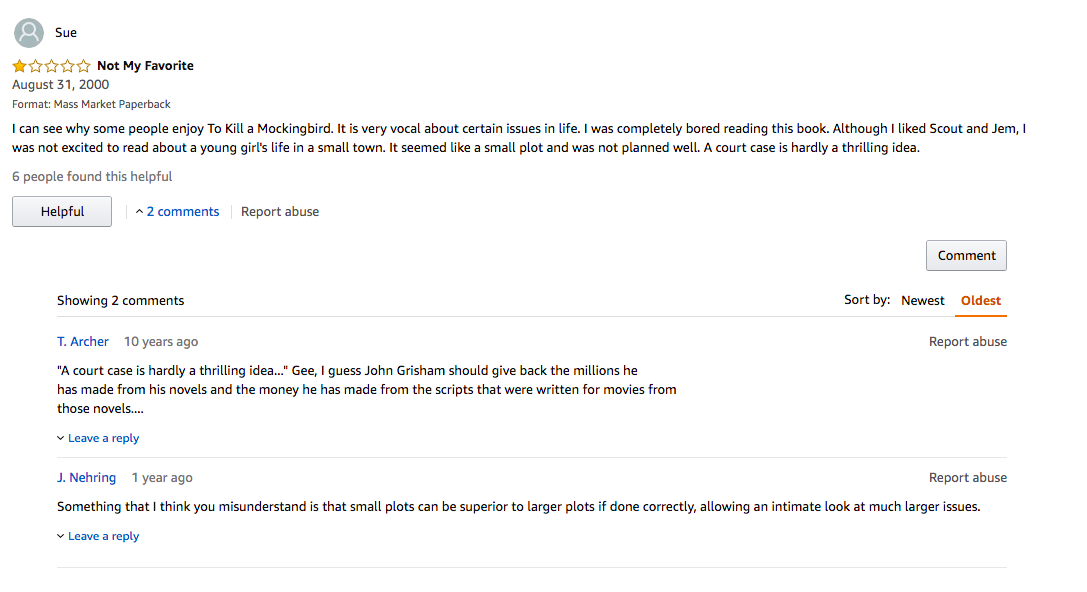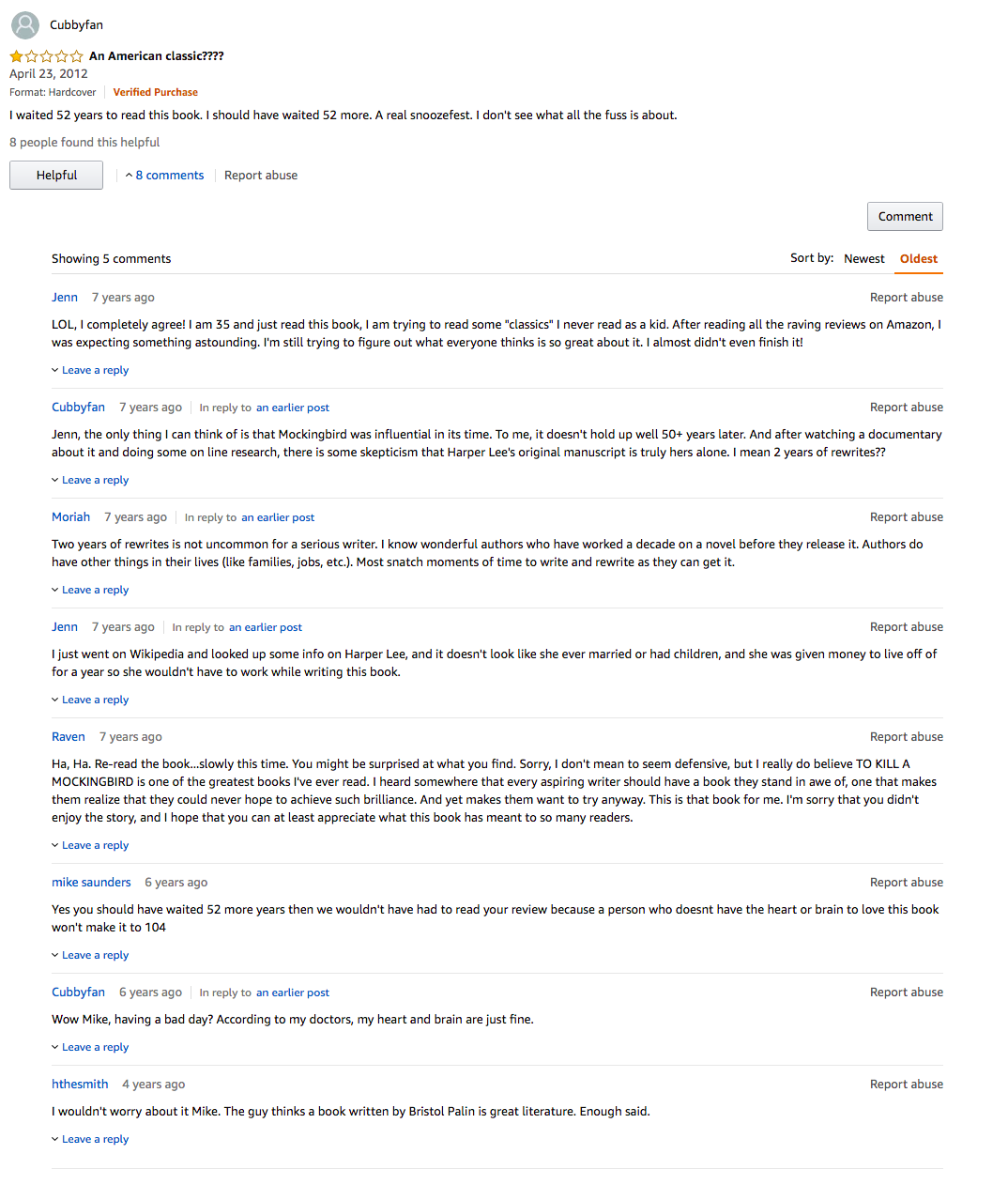 ---