Off the Clock: What the Lit Hub Staff is Doing This Weekend
Tampa Literary Shenanigans, the World's Oldest Hippo, a new puppy, and more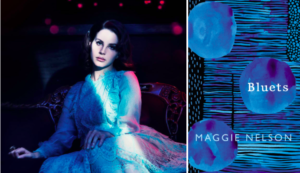 I'm spending my weekend in a convention center in Tampa (if you are at AWP . . . please . . . visit us at booth 804 . . .) and at the 1,000 accompanying parties (we're having one tonight; the totes will be there). Hopefully, I will also get to see the world's oldest hippo, Lucifer, or at least some manatees. Conferences make me incredibly manic, so in my free time, I will be consuming things that soothe me: Maggie Nelson, Lana Del Rey, and wine.
-Blair Beusman, Associate Editor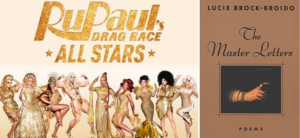 I am dying to see the fallout from last week's episode of RuPaul's Drag Race: All Stars (aka the face crack of the century), so catching up on that will be first on my agenda—the recent RuPaul interview and subsequent fallout from that notwithstanding. Otherwise, I will be taking lavender-salt baths, re-reading Lucie Brock-Broido's The Master Letters (particularly that last poem, "Am Moor," which positively slays me every time), luxuriating in supreme silence, and otherwise enjoying my much-needed year off from AWP. Have a drink for me.
-Emily Temple, Senior Editor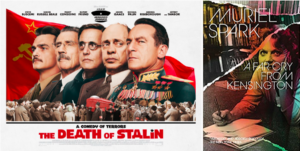 Having watched the birth of communism earlier this week at a screening of Raoul Peck's The Young Karl Marx, this weekend I'll be taking in its death—or The Death of Stalin, at any rate, the latest offering from Armando Iannucci. It's playing at one of my favorite theaters, the huge, multistory AMC near Columbus Circle, which always makes going to the movies feel like going to the *jazz hands* MOVIES. As for reading material, I'm eagerly awaiting my hold on Muriel Spark's A Far Cry from Kensington to come through at the library, and I'm slowly making my way through a growing pile of Gwyn Thomas books, the size of which I'd rather not disclose for the sake of my own dignity.
-Jess Bergman, Features Editor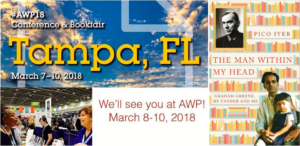 I am going to be in Tampa most of the weekend, after AWP, and since I'll be on the road and I have been meaning to catch up, my hope was to read Pico Iyer's book on Graham Greene, The Man Within My Head, which says a lot, I imagine, on fathers, wanderlust and self-invention through flights into the so-called foreign.
-John Freeman, Contributing Editor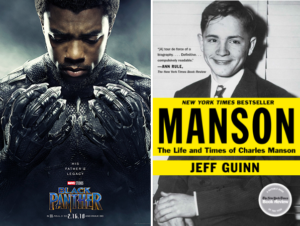 After a crazy week launching CrimeReads.com, I need comfort reading, which means historically conscious true crime, which in this case means revisiting Jeff Guinn's The Life and Times of Charles Manson. Then I'll be the last person in America to see Black Panther. And on Saturday morning I'll rise early to see Liverpool outclass and outfox that ragged bunch of cyborgs known as Man United.
-Dwyer Murphy, Crime Reads Editor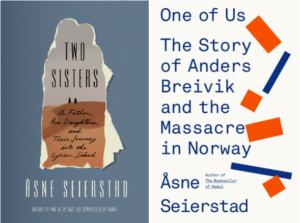 This weekend I'm going to read Asne Seierstad's forthcoming Two Sisters: A Father, His Daughters, and Their Journey into the Syrian Jihad. Recently (since mass killings remain the norm) I've been thinking about Seierstad's One of Us, which we ran an excerpt from the way back when Lit Hub launched and has remained seared in my brain ever since. To lighten the mood, I will also bake a cake.
-Emily Firetog, Managing Editor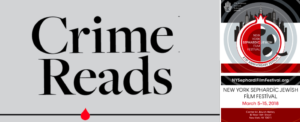 This weekend, I'll be celebrating the launch of CrimeReads with vast amounts of bubbly and by keeping a close eye on our views. I will also be frantically knitting a lace scarf so that I can finish it and wear it before the weather gets warmer (although perhaps I should be less worried about finishing quickly after this week's snowstorm). If the weather permits, I'll also check out the Sephardic Jewish Film Festival. Bring on the sweet sounds of Ladino!
-Molly Odintz, Crime Reads Editor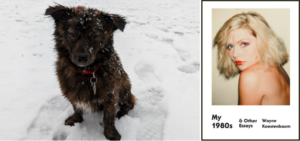 Inspired by the most recent episode of A Phone Call from Paul, I've started reading Wayne Koestenbaum's My 1980s. Although I distinctly remember seeing Warhol's portrait of Debbie Harry on the cover shortly after the book was published (most likely while I was working in a large bookstore warehouse, shelving a never-ending supply of books), this is my first time reading Koestenbaum's work. Essays on aestheticism and queer criticism make it an easy win for me, but I'm also enjoying the urgent (and at times crass) nature of his writing. Other than reading, my partner and I recently adopted a dog, so we'll be making the rounds to friends and nearby dog parks this weekend.
-Alicia Kroell, Editorial Fellow
I too am here in the Sunshine State to partake in some literary goings-on/day drinking. As it's my first time in Florida, I intend to check out the Salvador Dalí Museum in St Petersburg, spend an afternoon at Disney Land, and, of course, investigate the whole gator situation. For reading material, I have brought along a copy of (Florida native) Laura van den Berg's upcoming Havana-set novel, The Third Hotel, which I am very excited to begin.
-Dan Sheehan, Book Marks Editor
---