Off the Clock: What the Lit Hub Staff is Consuming This Weekend
Super Bowl Fever, Otessa Moshfegh, RuPaul, Tonya Harding, and More

This weekend, I will be watching the latest episodes of the two best shows on television (now and perhaps ever): RuPaul's Drag Race: All Stars (season 3) and The Good Place. Probably I will do this in the bathtub for maximum enjoyment. For the other 46.5 hours, I guess I'll have to read a book, or something—Chandler Klang Smith's The Sky is Yours awaits, juicily, on my nightstand.
–Emily Temple, Senior Editor
*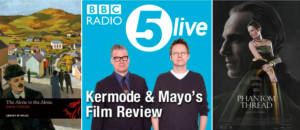 This weekend I'll be finishing The Alone to the Alone by the unfairly obscure (in my opinion, anyway) Welsh writer-turned-commentator Gwyn Thomas. Thomas was a humorist with radical politics, and his novel is narrated by a group of men called the dark philosophers who spend their evenings rhapsodizing on "the economic question." Dreamy! On Saturday mornings I always listen to Kermode & Mayo's film review while making breakfast, and I'm looking forward to this week's take on Phantom Thread, which I have already been to see . . . twice. To balance out the frankly disgusting amount of Anglophilia these plans betray, I will also probably bake these addictive chocolate chunk shortbread cookies to eat while anxiously watching the Superbowl. GO BIRDS!
–Jess Bergman, Features Editor

This weekend I'm going to finish Maggie O'Farrell's wonderful I Am, I Am, I Am, a memoir-in-essays told in seventeen depictions of her near death experiences; I've recalled four of my own near-misses, but the visceral retelling and the drama of simply having a body are far more potent in O'Farrell's book. I will probably try (again) to read Leila Slimani's The Perfect Nanny, and when I have a panic attack, I'll start Jamie Quatro's Fire Sermon. Even though it'll probably be a drag, I'll watch United v Huddersfield; we'll see how Alexis Sánchez fits into the team, and maybe find it within ourselves to feel a little bad that Henrikh Mkhitaryan was never really given a chance.
–Emily Firetog, Managing Editor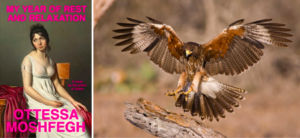 Our office received one (1) ARC of Ottessa Moshfegh's forthcoming novel, My Year of Rest and Relaxation, and were therefore forced to participate in a cruel guessing game to determine who was allowed to take it. As the most psychic staff member, I obviously won, so I'll be reading it this weekend and giving it to the second most psychic staff member on Monday. I will also, very begrudgingly, be watching the sport game (go birds?).
–Blair Beusman, Associate Editor

This weekend is all about football—my sin, my soul. Starting Friday afternoon, all my attention will be focused on Tom Brady's thumb (picnic, lightning), Brandin Cooks' vertical speed, and defensive red zone performance. But if there's any time between the podcasts and the Bill Barnwell articles and the anxious pacing, I'll be reading the new Walter Mosley book (Down the River Unto the Sea) and/or watching Fincher's Zodiac, which has a well-known soothing effect on certain tortured temperaments.
–Dwyer Murphy, Crime Reads Editor

I've been saving the series finale of Mad Men for the last couple of days in order to properly formulate my theories as to how it ends (Don becomes the Zodiac killer is the one I'm leaning toward). New issues of The Believer and Epiphany arrived on my doorstep earlier this week so I'm looking forward to cracking them open. Then, on Sunday, as I wait for my flight back to Ireland, I'll sit at an airport bar and watch the Super Bowl while hopefully listening to crowd of irate New Yorkers argue over which team they despise more.
–Dan Sheehan, Book Marks Editor

I'm on a big nonfiction kick these days so I'll be reading The Last Cowboys—John Branch's May follow-up to the fantastic Boy On Ice—about a Mormon rodeo dynasty and their efforts to hang on to the ranching lifestyle. To leaven all the big West white-guy nostalgia, though, I'll also be dipping into Tracy K. Smith's forthcoming poetry collection, Wade in the Water. More importantly, perhaps, I'll be going to see Jumanji with my son after we split the Teriyaki tofu (extra broccoli) at our favorite local, the impractically named Chopstick (singular). I also have a two-hour drive down to JFK on Sunday so will probably listen to some old downloaded episodes of Krista Tippet's wonderful show, On Being, none of which will be about football.
–Jonny Diamond, Editor-in-Chief

Not so much as an Oscars or Olympics fanatic, but as an Oregonian, I'm finally going to see I, Tonya. Sure, I was too young to comprehend the scandal in 1994; but when you grow up gawking at skaters at Lloyd Center mall, the same rink where Tonya learned to skate, her legend is always relevant. Before the movie, I'm planning to visit THNK1994, the two-story museum dedicated to Tonya and Nancy. And as for reading, I'll be flipping between stories in Wait Till You See Me Dance and Homesick for Another World.
–Alicia Kroell, Editorial Fellow
---