Meet the Five PEN/Faulkner Finalists of 2023
Interviews with Jonathan Escoffery, Kathryn Harlan, Dionne Irving, Yiyun Li, and Laura Warrell
For more than 40 years, the PEN/Faulkner Award for Fiction has honored the best novel, short story collection, or novella published in a calendar year. The five finalists for this year's prize were announced on March 7, chosen from a longlist of ten amazing writers. The 2023 finalists are Jonathan Escoffery, Kathryn Harlan, Dionne Irving, Yiyun Li, and Laura Warrell. These gifted writers range from debut novelists to writers with many publications behind them. The winner will be announced in April.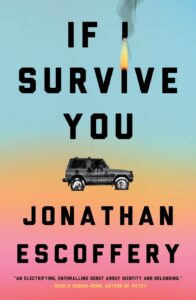 Jonathan Escoffery, If I Survive You
Tell us about the roots and inspiration of your book.
Although the events featured in If I Survive You are products of my imagination, they were inspired by my upbringing in Miami, and by events that have happened since I left my hometown. I endeavored to write the book I needed to see in the world—the book that would have helped me grasp my position in it, both as a younger person and now.
What brought you to writing?
I fell in love with books for their ability to transport, to expand the borders of my reality. That words printed between book covers could take me to far off lands, on journeys that left me forever changed, was nothing short of magical. I wanted to take part in magic-making.
What advice do you have for writers embarking on their first story collection?
Trust the process and be patient with yourself. Make every sentence undeniable before thinking about publishing.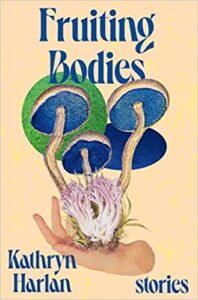 Kathryn Harlan, Fruiting Bodies
Tell us about the roots and inspiration of your book.
Coming-of-age themes weave through Fruiting Bodies. I wrote the stories during a pivotal time when I was both entering a new phase of my life and beginning a career as a writer. I thought about change and how people react to it, and about the powerful influence narrative has on human beings. In considering my stories, it became increasingly important to understand what I was already telling myself, what stories people tell themselves and each other, and how they influence our actions. Grappling with those ideas gave rise to Fruiting Bodies. 
What brought you to writing?
I've been telling stories, in one form or another, since I was young. Writing started as a kind of play for me, a way to develop my own fantasies and invite my friends into them. Part of that has stayed with me; I think fiction is one of the most effective ways we have to share, and to observe those human experiences that are too complex or amorphous to abstractly describe. A good story can convey an emotion or idea by building out, and then inviting readers into that world.
What's next for you?
Since finishing Fruiting Bodies I've been working on a novel, which I'd call an environmental gothic. Writing that book as well as I can is my major goal for the near future.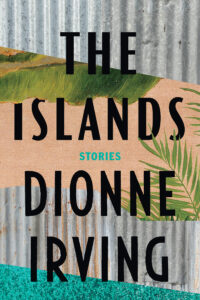 Dionne Irving, The Islands
Tell us about the roots and inspiration of your book.
My goal was to bring into being the experiences of women and men who are a part of the Jamaican diaspora. I grew up spending days, nights, and weekends at my parents' Caribbean grocery store in Toronto. At a young age I began to recognize that there is no monolithic immigration narrative. My parents' shop was central to my understanding of the power of narrative. I came to understand what that space meant to people who had left places for varied reasons but who also wanted to stay connected with that culture of home through food, community, language, laughter, and overlapping waves of joy and pain. In The Islands, these were the stories I wanted to tell.
What advice do you have for writers embarking on their first story collection?
"Write the stories that call to you." I resisted these stories and characters for a long time, even though I'd heard them calling to me even before I started writing. I didn't realize that these were stories anyone else would want to hear. I didn't know if I had a right to tell the stories of Jamaican people; Jamaica is not my country of origin. I felt unsteady or uncertain, in part because I didn't want to mess it up or get it wrong. These are complicated forces that were—and are—difficult to unpack. The process of breathing life into these characters, these stories, felt deeply personal and laced with my insecurities. A collection of stories allowed me to explore the multiplicity of the Jamaican diasporic experience. The quiet, observant shop girl in me wanted to tell them all, however impossible that may be.
What's next for you?
I'm working on a novel that imagines what might happen in response to cataclysmic events related to climate change that could hasten the erasure of culture and community in the Global South and, in particular, in the Caribbean. As we—on an international scale—continue to awaken to the realities and contingencies of climate change, I have been considering the centrality of secrecy in the Caribbean, the birthplace of "the New World," a concept that is understood in profoundly different ways depending on positionality.
What happens to those buried secrets when a personal and national culture is ravished and upended completely? What gets unearthed in the process? And what happens when the root of a culture—an island, for example—is no longer inhabitable? I'm worrying through these questions to find sustaining and sustainable answers on the (inter)personal and cultural level.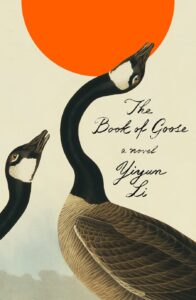 Yiyun Li, Book of Goose
What's next for you?
A collection of short stories titled "Wednesday's Child" will be published in September 2023. The book is a selection from the stories I've written in the past decade.
What brought you to writing?
The desire for precision and the recognition that words always fall short in writing. I don't think words can ever fully express what we feel. Writing to me is a process of finding the precise words that can get as close as possible to what one means to say.
What advice do you have for writers embarking on their first novel?
Years ago, when I was working on my first novel, my teacher Elizabeth McCracken said that one needs to write a first novel to learn how to write a novel. That's one of the most helpful things I learned from working on a first novel—it's a learning experience.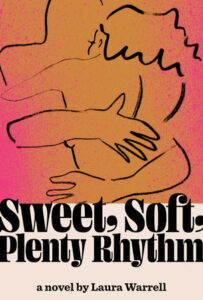 Laura Warrell, Sweet, Soft, Plenty Rhythm
What brought you to writing?
As a child, I spent lots of time alone. My single mother, who had me at nineteen, worked to put herself through college. While I made friends easily, I never quite fit in. I was mixed race in a predominantly white Ohio town, and artsy, so other kids found me a bit peculiar. Like many authors, writing became an escape and a way to hold difficult life experiences at a distance so I could observe and interpret them, fitting them into larger narratives that gave my life shape and meaning.
One day those narratives became populated with people and situations I'd invented, so storytelling became a way to engage more fully with the world around me and explore aspects of living that fascinated me. Writing also became a way to play. To this day, nothing brings me more joy.
What novels are singing to you right now?
In Julie Otsuka's The Swimmers, a crack at the bottom of a swimming pool upsets the lives of the townspeople who frequent it. Brian Castleberry's Nine Shiny Objects follows a cast of characters whose lives are devastated by run-ins with "the Seekers," a group of outsiders trying to build a utopia free of cultural strife.
More and more, I gravitate toward novels that play with structure and point of view, especially multiple points of view. These two novels innovate in ways I'd love to study with my creative writing students. Both books had me wondering about the limitations, real or imagined, that stand between our dreams and our lived realities. Neither book will leave me any time soon.
What advice do you have for writers embarking on their novel?
Two parts: first, slow down. Enjoy yourself. Too many writers, including established authors (including me!) hurry to finish their books. But as I get older, I realize the great pleasure in taking the time to enjoy the process. Second, don't give up, which may sound like some of the hollowest advice people offer each other but I add this qualification: keep working on craft. Savor any feedback that helps make your work better. Read the authors you adore and identify how they do whatever it is you think makes them special. Nurture the gift.
---