Lit Hub's Most Anticipated Books of 2019
What We're Looking Forward to, the First Half and Then Some
JUNE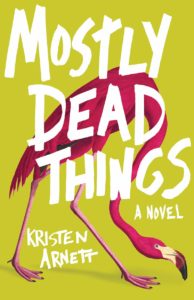 Kristen Arnett, Mostly Dead Things
Tin House, June 4
If reading Kristen Arnett's very funny, unexpectedly poignant Lit Hub columns weren't enough to convince me to read her debut novel, it's set in a family-run taxidermy shop. Arnett has written, beautifully, about her fraught feelings for her home state of Florida, where this novel is set. Noted Floridian Karen Russell called it "A love letter to Florida and to family, to half-lit swamps and the 7/11," and I can't think of any writer more equipped to tackle the humor and devastation of such places and things. (JG)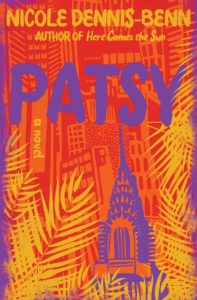 Nicole Dennis-Benn, Patsy
Liveright, June 4
In the second novel from the author of Here Comes the Sun, the eponymous Patsy finally gets a visa to come to America—where her best friend (with whom she is secretly in love) awaits. But of course, Brooklyn is not at all what she thought it would be. For her young daughter, Tru, left behind in Jamaica, life isn't all that great either. You can read an excerpt here. (ET)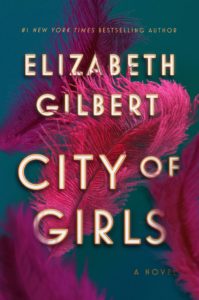 Elizabeth Gilbert, City of Girls
Riverhead, June 4
Whatever you think of Elizabeth Gilbert (opinions are many and varied!), there's no denying that a new book from her is a major literary event. And this novel is an event—a sexy, scandalous love story set in the 1940s NYC theater world. Can't wait. (ET)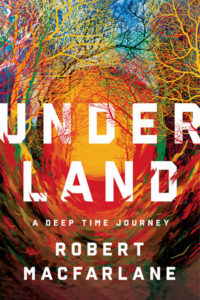 Robert Macfarlane, Underland
W. W. Norton, June 4
Another book about the underground this year, this one from celebrated nature writer Macfarlane, again investigating our relationship with the world beneath, but focusing on the notion of "deep time"—geologic time under the earth's surface. (ET)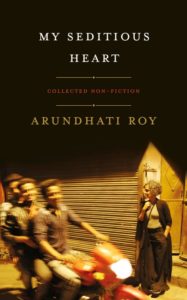 Arundhati Roy, My Seditious Heart
Haymarket, June 4
It was never true that she went away. For 20 years, between God of Small Things and The Ministry of Utmost Happiness, Arundhati Roy was a prolific intervening essayist in India. Her gifts for storytelling and at grasping the ironies of history made her an essential essayist on nuclear development and dam building, on rape culture and the violent abuse and murder of Muslims—as well as of minority populations. Whereas Marilynne Robinson and Toni Morrison use their essays to gumshoe the real meaning of American history, Roy has acted as a constant roving sense of context for India during a time of tumult and rapid change. Now that these works are available under one cover for the first time, Roy's nonfiction makes it clear just how constantly, fabulously engaged in public life she has been, even when it nearly cost her her life. Her dozen or so small books and pamphlets total up to 1,000 pages. Take them home and read them slowly, there are few writers in the world who make the connections between poverty and land use and climate change and sexism that Roy sees here. Her ability to describe the complexity of problems which India faces, and by extension the world, is astonishing and bracing and necessary.  (JF)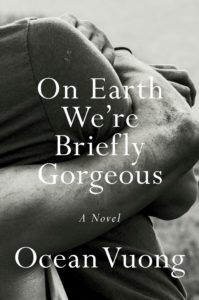 Ocean Vuong, On Earth We're Briefly Gorgeous
Penguin Press, June 4
The debut novel by the acclaimed poet (Night Sky With Exit Wounds, winner of the 2018 T.S. Eliot Prize) takes the form of a letter from a son to a mother who can't read, in the hopes of unraveling their shared path. If it's anything like Vuong's poetry, it'll be an emotional knock-out.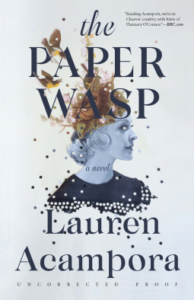 Lauren Acampora, The Paper Wasp
Grove Press, June 11
In her debut novel, Lauren Acampora traces the dark path of a friendship between two ambitious women, Abby and Elise, and their involvement with a creative institute named the Rhizome, founded by Abby's favorite filmmaker, the cult figure Auguste Perren. If that's not knotty enough, the stakes are complicated further by Abby's visionary, often premonitory dreams that she keeps a secret. The Paper Wasp looks set to be a complex, psychologically acute tale of suspense and creative ambition, every bit as eerie and beguiling as its cover. (MK)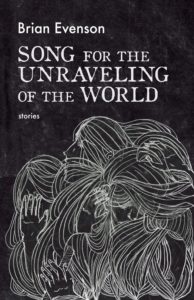 Brian Evenson, Song for the Unraveling of the World
Coffee House Press, June 11
Henry Prize winner and Shirley Jackson Award finalist Brian Evenson is back with a new collection of short stories, the excellently (and possibly appropriately) named Song for the Unraveling of the World. In keeping with his genre-straddling work, the collection blends literary fiction, sci-fi, and horror; its eerie, paranoiac offerings include a newborn's absent face that appears on the back of someone else's head, a filmmaker going to gruesome lengths to achieve the silence he wants for his final scene, and a therapist who begins to appear in a patient's room late at night. (MK)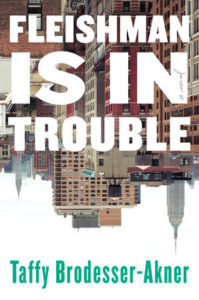 Taffy Brodesser-Akner, Fleishman is in Trouble
Random House, June 18
I am a huge fan of Brodesser-Akner's razor sharp-yet-compassionate, delightfully self-deprecating profiles (if haven't read her excellent piece on Gwyneth Paltrow, please do so immediately), so I can't wait to read her debut novel. Its protagonist is a divorcé whose wife disappears one day, leaving him to navigate full-time parenthood as well as the mystery of where she's gone. I have no doubt it will be hilarious, painful, and gorgeous. (JG)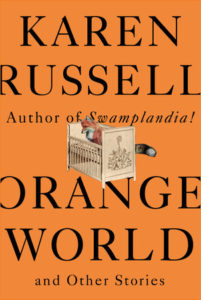 Karen Russell, Orange World and Other Stories
Knopf, June 18
We're living through a tremendous era for weird fiction. Stories that combine fantasy and horror and gothic genres and make of them something new. From Mariana Enriquez and George Saunders to Samanta Schweblin and Helen Oyeyemi, the limits of realism haven't been this exposed for what they've upheld in many decades. Amidst this leading pack of talents Karen Russell writes the most like she's on fire, as in: this close to revelations. Orange World is her best collection yet. Her imagination's baroque syntax has been planed down to the absolute essentials, allowing the power of her vision to speak for itself. In stories like "Prospectors," where two women light out for Oregon during the Depression and rob houses to stay afloat, or Orange World, about a woman who strikes a deal to breastfeed the devil to in exchange for his protection, you can see the flaming hellscape of America today flicking in a mirror's refracted lens. A country of wanton scorn for poverty and parents facing awful decisions. The sense of our broken estate with nature and the past saturate this book like dread. But as always with Russell's work these concerns make themselves felt through a hilarity that borders on pleading, and through the bounce and perfection of every line. "He had celery-green eyes and a stutter that had been corrected at the state's expense," Russell writes of the teenaged hero of "Bog Girl," who falls in love with a 2,000-year-old girl thawed out in northern tundra. The kid's dad makes fun of him for dating an "older woman," but as the story continues it deepens. Why can't we see something as eternal as love is being lost because of how we live today? This is prophetic work written with clarifying fury.  (JF)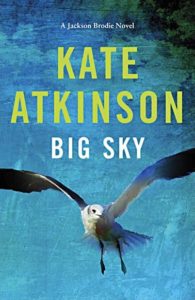 Kate Atkinson, Big Sky
June 25, Little, Brown
Atkinson's latest Jackson Brodie novel has the PI relocated to a "quiet seaside town" that has something sinister brewing beneath the surface: a human trafficking business. Fans of the series, take note! (ET)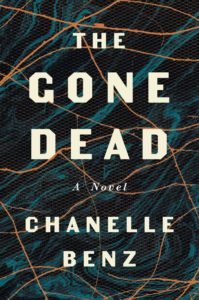 Chanelle Benz, The Gone Dead
Ecco, June 25
Henry Prize winner Benz follows up her excellently-titled collection The Man Who Shot Out My Eye is Dead with the story of a homecoming: a woman returns to the Mississippi town she left years before to sort out her father's legacy—and the mystery of what happened to her on the day of his death.
---