Lit Hub's Fall 2019 Nonfiction Preview: Social Science
From Gender to Counterculture, Dive into the Best of Fall
This week we're previewing the most anticipated nonfiction titles coming out this fall, covering memoir, essays, history, biography, science, tech, social science, and more. We continue today with social science and politics.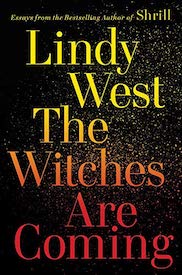 Lindy West, The Witches Are Coming
Hachette, Nov. 5
With her signature mix of incisive wit and sharp culture criticism, West's new book promises to untangle the systems of power that have allowed American culture to disempower women and people of color while propping up misogyny, racism, and other forces that propelled our current president to the White House.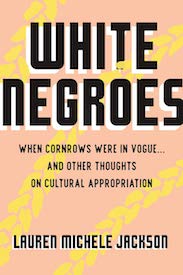 Lauren Michele Jackson, White Negroes: When Cornrows Were in Vogue and Other Thoughts on Cultural Appropriation
Beacon, Nov. 12
Lauren Michele Jackson is one of those critics who has her eyes on everything from digital jukeboxes and memes to contemporary pop music and black aesthetics. In her book debut, a mélange of scholarly critique and narrative prose, Jackson takes on cultural appropriation. Her argument isn't simply that a white woman wearing cornrows is poor form, to use one example; the issue is the way in which mainstream visibility is inextricably joined with racial inequality, in this case white profit at the expense of black cultural gatekeepers.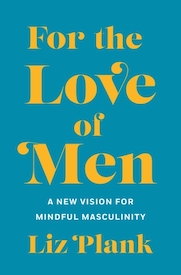 Liz Plank, For the Love of Men: A New Vision for Mindful Masculinity
St. Martin's, Sept. 10
Liz Plank looks for alternative ways to be a man in a society that is paying new attention to abuses perpetuated by men, but still punishes those who fail to live up to a "traditional" version of masculinity. In our recent history, she writes, "We updated what it means to be a woman, but we didn't update what it meant to be a man." This book offers one kind of blueprint for how to do exactly that.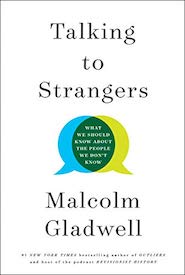 Malcolm Gladwell, Talking to Strangers: What We Should Know about the People We Don't Know
Little, Brown and Company, Sept. 10 
We haven't seen a book from Malcolm Gladwell since 2013's David and Goliath. Gladwell's eclectic, pop psychological approach aims for new heights as he turns his attention to strangers: How can we bridge the gap between ourselves and people we don't know? It's the question that is perhaps at the root of the present partisan alienation felt keenly in the US, and Gladwell proposes answers in case studies: Sandra Bland, Bernie Madoff, Sylvia Plath, Amanda Knox, and more—people who most of us will only ever know based on the stories other people have told about them.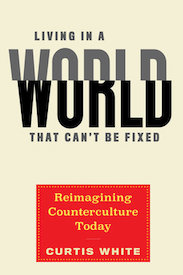 Curtis White, Living in a World that Can't Be Fixed: Reimagining Counterculture Today
Melville House, Nov. 5
The idea of "counterculture" doesn't need to be confined to the social movements of the 60s and 70s, Curtis White argues in this book, which calls for a revitalized counterculture—one that actually challenges who is in power today.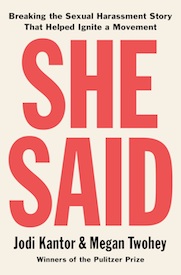 Jodi Kantor and Megan Twohey, She Said: Breaking the Sexual Harassment Story that Helped Ignite a Movement
Penguin Press, Sept. 10
Jodi Kantor and Megan Twohey's reporting on Harvey Weinstein brought down an empire of abuse and brought forth a worldwide chorus of voices calling for those in power to believe women. With She Said, they tell the story of how that reporting reached the public, and the process what followed, as their initial reporting spurred dozens of other investigations of violence, sexual harassment, and abuses of power.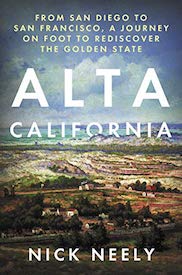 Nick Neely,
Alta California: From San Diego to San Francisco, A Journey on Foot to Rediscover the Golden State
Counterpoint Press, Nov. 5
Two-hundred-and-fifty years ago, a Spanish expedition led by Gaspar de Portolá traveled along the coast of what is now California. Walking 650 miles on foot, Nick Neely retraces those steps over the course of 12 weeks, along the way discussing the history of indigenous cultures, colonization, and industry that formed California's identity.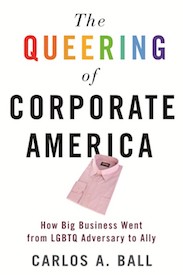 Carlos A. Ball, The Queering of Corporate America: How Big Business Went from LGBTQ Adversary to Ally
Beacon, Nov. 12
The role of corporate conglomerates in queer culture has long been a point of controversy, from the overt—including companies who advertise rainbow logos while donating to anti-LGBTQ politicians—to more complex conversations about who actually benefits and who is harmed when capitalist logic and corporate power come to bear on the LGBTQ community. Carlos A. Ball argues in favor of using that power for social reform (to the extent that such a thing is possible), and in the process looks at the history that brought us here.
Kristen Richardson, The Season: A Social History of the Debutante
W. W. Norton, Nov. 19
From England to the American South, Kristen Richardson follows the long history of a bizarre social custom as an efficient way to present young women for marriage. Her experience with the topic is personal—after refusing to take part in her own debutante ball, she began researching their history. "I had been taught these dances since I was in the fifth grade, and clearly this event was meant to be some sort of culmination of that training," she wrote for Rookie. "But I still didn't understand why we were there, or what this ritual was about." Her book promises some answers to that question.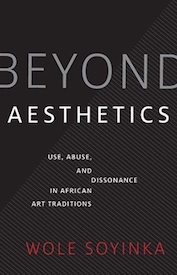 Wole Soyinka, Beyond Aesthetics: Use, Abuse, and Dissonance in African Art Traditions
Yale University Press, Nov. 12
At times anecdotal, describing encounters with muses and deities, and at times political and theoretical, Beyond Aesthetics steps behind the curtain of art collection. In exploring themes like that of identity, tradition, and originality, Soyinka reveals how curators and collectors alike hold the power to alter or even suppress Africa's artistic traditions. A proponent of collecting as a means of reclaiming tradition, Soyinka makes a passionate case for understanding and engaging with Africa's rich cultural history.
---