Lit Hub's Fall 2019 Nonfiction Preview: Memoir
Personal Stories from Carmen Maria Machado, Samantha Power,
Saeed Jones, and More
This week we'll be previewing the most anticipated nonfiction titles coming out this fall, covering politics, history, biography, science, tech, social science, and more. We begin today with memoir, and you can find essay collections over here.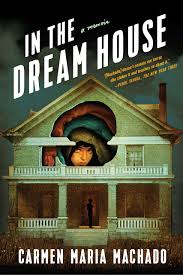 Carmen Maria Machado, In the Dream House: A Memoir
Graywolf, Nov. 5
Carmen Maria Machado follows up her 2017 short story collection Her Body and Other Parties with a memoir about surviving an abusive relationship, the chapters divided by narrative tropes, themes, and forms—Dream House as Picaresque, Dream House as Mystical Pregnancy, Dream House as Choose Your Own Adventure—and it is weird, innovative, and affecting to the core.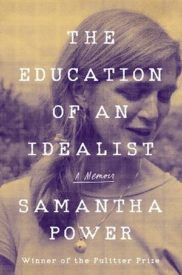 Samantha Power, The Education of an Idealist: A Memoir
Dey Street, Sept. 10
Under President Barack Obama, Samantha Power rose to become the youngest American appointed as the nation's Ambassador to the United Nations and one of the most influential figures in the US government. But her path to that point was not guaranteed. Power immigrated from Ireland at the age of nine, went on to cover the atrocities of the Yugoslav Wars, and established herself as a prominent, if sometimes controversial, academic and human rights advocate (writing a Pulitzer-Prize winning book on US responses to various genocides along the way). Power's recollections move between her home life, the Situation Room, and more to chart what it is exactly that cements one's belief in a country's greatness. 
Article continues after advertisement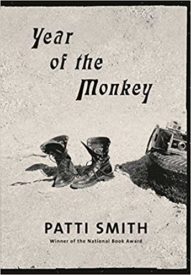 Patti Smith, Year of the Monkey
Knopf, Sept. 24
It's a foggy New Year's Day in Santa Cruz when Patti Smith wakes up in the Dream Motel following up a three-day run at the Fillmore in San Francisco. The holiday marks the beginning of a strange year, one that would include political upheaval, natural disaster, and personal loss, to which Smith bears witness from the coast of California, New York's Atlantic Avenue, and other points along the year's wanderings—all while grappling with questions about friendship, loss, and the passage of time.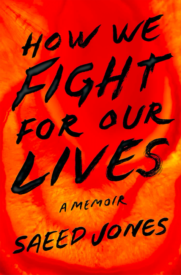 Saeed Jones, How We Fight For Our Lives: A Memoir
Simon & Schuster, Oct. 8
As a young, black, queer man from Texas, poet and journalist Saeed Jones often found himself battling against the expectations of his family, community, and country as he sought to make sense of his own identity. Following up his acclaimed 2014 collection Prelude to Bruise, Jones recounts some of the lessons learned in a memoir blending poetry and prose, an incisive narrative that refuses to conform to any single mold.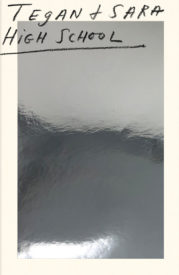 Sara Quin and Tegan Quin, High School
MCD, Sept. 24
With their particular combination of upbeat angst, effervescent queer pop, and they-just-don't-understand anthems, Tegan and Sara Quin helped a generation of kids grow and pioneer a new era for LGBTQ acceptance in the US. Now, they're publishing a memoir about their own high school experience, told between their alternating viewpoints and including stories both hilarious and tender.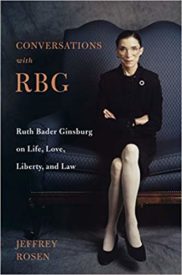 Jeffrey Rosen, Conversations with RBG: Ruth Bader Ginsburg on Life, Love, Liberty, and Law
Henry Holt, Nov. 5
Conversations with RBG offers Justice Ruth Bader Ginsburg's thoughts on topics from Roe v. Wade and #MeToo to personal musings about her life and career, all drawn from her conversations over the course of two decades with her friend, Jeffrey Rosen of the National Constitution Center.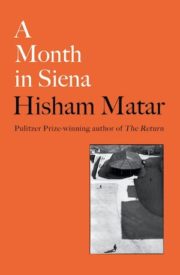 Hisham Matar, A Month in Siena
Random House, Oct. 22
A Month in Siena is an exploration of Hisham Matar's relationship to a city that has loomed large in his memory since he first encountered it more than two decades ago. While traveling there, he dove into works from the Sienese School of painting, a 13th-15th-century movement whose legacy offered him a chance to reflect on his relationship with art.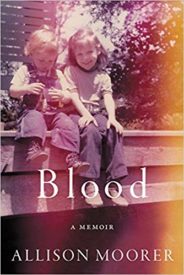 Allison Moorer, Blood: A Memoir
Da Capo Press, Oct. 29
Given that Allison Moorer is a Grammy award nominated singer and songwriter, it is no surprise her memoir, Blood, is so lyrical and so captivating. Even as stories of grief and regeneration abound, Moorer's is certainly unforgettable: at 14 years old, she witnessed her father shooting and killing her mother on the front lawn and then turning the gun on himself. Exploring the themes of trauma, shame, inheritance, and sisterhood, Moorer succeeds at telling a poignant, piercing story about human resilience.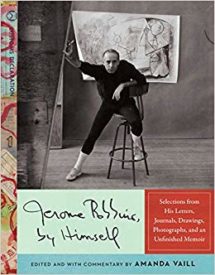 Jerome Robbins and Amanda Vaill, Jerome Robbins, by Himself
Knopf, Oct. 1
Over a five-decade career, Jerome Robbins was hailed as the King of Broadway—he was the most coveted director-choreographer, famous for reinventing the Broadway musical and creating a vernacular American ballet. Edited by Amanda Vaill, Jerome Robbins, By Himself allows a glimpse into Robbins' mind and process through intimate journal entries, drawings, photographs, writings from an unfinished memoir, and exchanges with—to name a few—Leonard Bernstein, Laurence Olivier, and Stephen Sondheim. What an exciting glimpse into the life of an extraordinary man.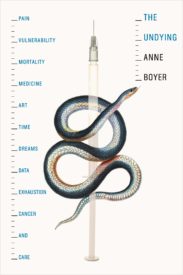 Anne Boyer, The Undying: Pain, vulnerability, mortality, medicine, art, time, dreams, data, exhaustion, cancer, and care
FSG, Sept. 17 
"To write about oneself may be to write of death, but to write about death is to write of everyone," Anne Boyer wrote for The New Yorker. Her gripping memoir of surviving cancer links her personal experience with cancer treatment and the US medical system to pathology in our culture, along with a literary tradition of writing on the body and illness.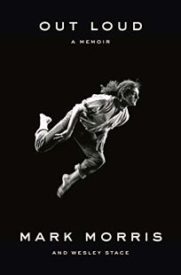 Mark Morris and Wesley Stace, Out Loud: A Memoir
Penguin Press, Oct. 22
Mark Morris has earned countless accolades as an innovative performer, a brilliant choreographer, and a visionary leader in the world of dance. This memoir brings readers along the path that led him there, from his move to New York at 19 to the birth of the Mark Morris Dance Group, Morris's work with legendary artists like Mikhail Baryshnikov and Yo-Yo Ma, and the daily struggles and successes that have built his career along the way.
_________________________________________
We're also looking forward to:
Megan Phelps-Roper, Unfollow: A Memoir of Loving and Leaving the Westboro Baptist Church
FSG, Oct. 8
*
Liz Phair, Horror Stories: A Memoir
Random House, Oct. 8
*
John Hodgman, Medallion Status: True Stories from Secret Rooms
Viking, Oct. 15
*
Adam Platt, The Book of Eating: Adventures in Professional Gluttony
Ecco, Nov. 12
*
Philippe Lançon, translated by Steven Rendall, Disturbance: Surviving Charlie Hebdo
Europa, Nov. 12
*
Abby Stein, Becoming Eve: My Journey from Ultra-Orthodox Rabbi to Transgender Woman
Seal Press, Nov. 12
*
Bohumil Hrabal, translated by Paul Wilson, All My Cats
New Directions, Nov. 26

---