Lit Hub's Fall 2019 Nonfiction Preview: Politics
These Books Are Ready for 2020, Even If We're Not
This week we're previewing the most anticipated nonfiction titles coming out this fall, covering memoir, essays, history, biography, science, tech, social science, and more. We continue today with politics and social science.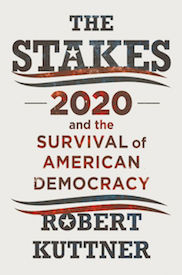 Robert Kuttner, The Stakes: 2020 and the Survival of American Democracy
W. W. Norton, Sept. 3
American Prospect co-founder Robert Kuttner makes an unambiguous case for a progressive Democratic presidential candidate come 2020. The needs of Americans, Kuttner argues, have been met neither by Republican nor Democratic administrations in the last 50 years. On the other hand, the rise of progressivism, if successful, may foreshadow the declining influence of financial interests in matters of domestic policy. Kuttner sees this way forward as the only one that will permit Western liberal democracy to survive.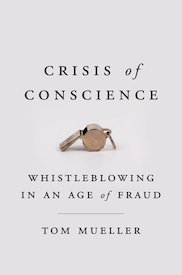 Tom Mueller, Crisis of Conscience: Whistleblowing in an Age of Fraud
Riverhead Books, Oct. 1
Edward Snowden, Chelsea Manning, Julian Assange. Depending on who you ask, the whistleblower has had either an invigorating or sleepless last few years, some good days, and others especially grim. They have been called patriots and traitors, self-interested and selfless, idealists and pragmatists. Tom Mueller falls on the sympathetic side, presenting a still-developing history of the "golden age of whistleblowing." Mueller believes the whistleblower is an indispensable folk hero, a modern-day Robin Hood who gives citizens unmediated access to information held by privileged decision-makers. The consequences of their actions are not entirely understood. Mueller's book tries bringing us one step closer.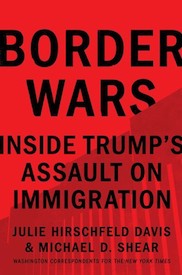 Julie Hirschfeld Davis and Michael D. Shear, Border Wars: Inside Trump's Assault on Immigration
Simon & Schuster, Oct. 8
It's no surprise that the "border wars," the Trump administration's efforts to dismantle the legal apparatus and social consensus on immigration to the US, is one of messy attrition. Julie Hirschfeld Davis and Michael D. Shear, two New York Times DC correspondents who have followed Donald Trump's presidency from the beginning, give readers access to the White House's hectic behind-the-scenes maneuvering in the lead up to the decisions to bar asylum-seekers and refugees, separate families at the US-Mexico border, and more.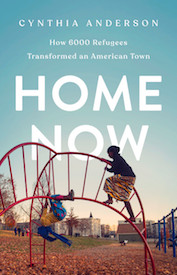 Cynthia Anderson, Home Now: How 6,000 Refugees Transformed an American Town
PublicAffairs, Oct. 29
The past 15 years have brought thousands of refugees to Lewiston, Maine, profoundly altering the character of the city and bringing new energy and life to what had been a struggling former industrial town. Cynthia Anderson chronicles life in Lewiston amid this shift and a rising tide of anti-immigration sentiment in the US. 
Nicholas Shaxson, The Finance Curse
Grove, Nov. 5
"Big Finance" is such a ubiquitous talking point that its intricate history has often been blotted out by the rhetoric of those today who are either "for" or "against" everything it represents. For a time, the Panama and Paradise Papers reignited interest in the shadowy universe of offshore tax havens. In The Finance Curse, Nicholas Shaxson explores what happens when finance goes unfettered and the drive for competition becomes something sinister, taking away wealth instead of creating it.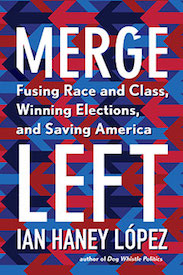 Ian Haney López, Merge Left: Fusing Race and Class, Winning Elections, and Saving America
The New Press, Oct. 1
At a time when racist hatred is at the forefront of national politics, including from the executive office, Ian Haney López asks how to stem the racial-divide strategy that underlies right-wing politics in the US. López looks at the intertwined struggles for racial and economic justice for answers, in the process making the case for a renewed focus on this intersection ahead of the 2020 election.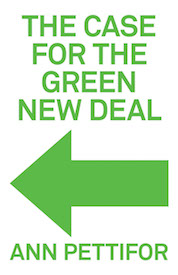 Ann Pettifor, The Case for the Green New Deal
Verso, Nov. 5
Ten years ago, Ann Pettifor worked with English activists on a plan to re-engineer the economic systems that lead to environmental mismanagement and abuse. Now, as the Green New Deal has come to the forefront of national and international conversations about climate justice, she pulls together an argument for immediately putting those plans to work.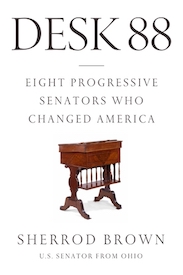 Sherrod Brown, Desk 88: Eight Progressive Senators Who Changed America
FSG, Nov. 5
Hugo Black helped lift millions of American workers out of poverty; Robert F. Kennedy, touched by an undernourished Mississippi child, then spent his life afflicting the comfortable. These are only two of the eight senators' accomplishments Sherrod Brown details in his history of Progressive triumphs in the Senate. Despite entrenched interests and recent political bigotry that have caused serious democratic setbacks, these eight portraits mark the political courage and the high ideals that will continue to propel America towards economic and racial fairness.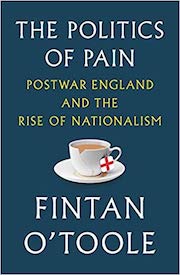 Fintan O'Toole, The Politics of Pain: Postwar England and the Rise of Nationalism
Liveright, Nov. 5
Long before Brexit, a combination of warmongering and xenophobic sentiment in Britain would lay the groundwork for the nationalist politics we see on display today. Fintan O'Toole's history of postwar England follows the country's present-day politics to their roots in World War II in an attempt to understand the legacy with which it is grappling today.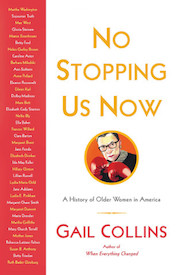 Gail Collins, No Stopping Us Now: A History of Older Women in America
Little, Brown and Company, Oct. 15
Gail Collins has previously written about the intersection of power, gender, and aging in her columns for The New York Times. Now, a full-length book on the topic explores the history of how various cultures have treated women as they grow older.
_________________________________________
HONORABLE MENTIONS
James Traub, What Was Liberalism?: The Past, Present, and Promise of a Noble Idea
Basic Books, Sept. 24
*
Meaghan Winter, All Politics Is Local: Why Progressives Must Fight for the States
Bold Type Books, Oct. 1
*
Matt Stoller, Goliath: The 100-Year War Between Monopoly Power and Democracy
Simon & Schuster, Oct. 15
*
Tom Brokaw, The Fall of Richard Nixon: A Reporter Remembers Watergate
Random House, Nov. 5
---