Lit Hub Staff Picks: Our Favorite Stories This Month
The Best Writing at the Site in October
From essays to interviews, excerpts and reading lists, we publish around 150 features a month. And though we're proud of each week's offerings, we do have our personal favorites. Below are some of our favorite pieces of writing from the month at Lit Hub.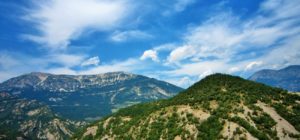 "The Other South of France: My Year(s) in the Pyrenees" by Laurence de Looze
Writings about the world's isolated or forgotten rustic provinces typically run the risk of fetishizing the people and the land. Laurence de Looze's dispatch from Roussillon, France, in the Eastern Pyrenees, reads rather like a tightly-constructed stageplay. This story of one village's customs, its petty disputes, its wild boar hunts, delicious wine, and secret compartments builds to a moving conclusion that is both reverent and hopeful.
–Aaron Robertson, Lit Hub assistant editor
Article continues after advertisement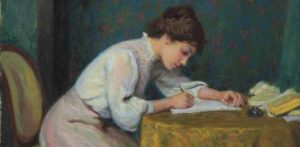 "What It Means to Write About Motherhood" Part 1 and Part 2
After the onslaught of "motherhood" books that came out in May of this year, we thought it would be interesting to get a few of those writers together. In this two-part roundtable discussion, Rumaan Alam, Kim Brooks, Jessica Friedmann, Sheila Heti, and Meaghan O'Connell discuss their writing processes, consider motherhood as a political category, and unpack the connection between motherhood and art. It's a thorough, honest (and funny!) look at what the term motherhood means for fiction and nonfiction writers. 
–Emily Firetog, Lit Hub managing editor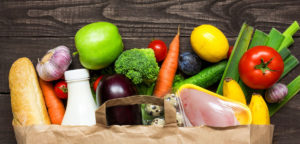 "Going Hungry at the Most Prestigious MFA in America" by Katie Prout
There's something about talking about money that makes people uncomfortable. We don't like to talk about our wages or our debt, so we often don't. There's something about the words "socioeconomic class" that tend to make people zone out, or yawn, or think the problem is really far away from them. In this piece, in beautiful and measured writing, Katie Prout is refreshingly honest. She tackles "class" with a personal touch, and I hope it prompts people to listen.
–Katie Yee, Book Marks assistant editor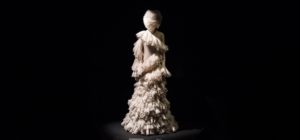 "Michael Cunningham Falls in Love at the Alexander McQueen Retrospective" by Michael Cunningham
Couture, as Michael Cunningham says in this little gem of an essay, hardly needs to be defended. I agree, and that's not why this piece is my favorite of the month. You don't even have to have seen any of the clothes designed by Alexander McQueen (though it helps if you're a fan, like yours truly), to be drawn in by Cunningham's account of falling in love at a McQueen retrospective. He turns what could have just been a description of striking high-fashion clothing into a meditation on much larger, more primordial things—the mythical, the alien, the outer limits of the human imagination—and stops right before the language gives over to excess. It's just enough of a beautiful thing.
–Miriam Kumaradoss, Lit Hub editorial fellow

"On Suicidal Sharks and Self Harm" by Nicole Im
I think an essayist's number one task should be to think, and let us watch her think. I haven't read a piece all year that does this — without performing thoughtfulness — like Nicole Im's essay, On Sharks and Suicide. So many essays about pain offer it to the reader and ask: tell me what this is worth. Im starts at a point of skepticism toward this impulse, and so retrieves one of the key elements of pain: it's unknowability to another. Moving between the behavior of sharks and her own several day stint in a psychiatric facility, Im beautifully recreates the internal world of that illegibility. She does something remarkable too: she manages to be both inside it and outside it at the same time. Reporting from the heart of the experience, and yet beyond it too. Not an escapee but a citizen of that former underwater world, who speaks its language, who can translate. This is astonishing writing.
–John Freeman, Lit Hub executive editor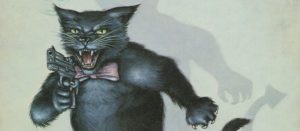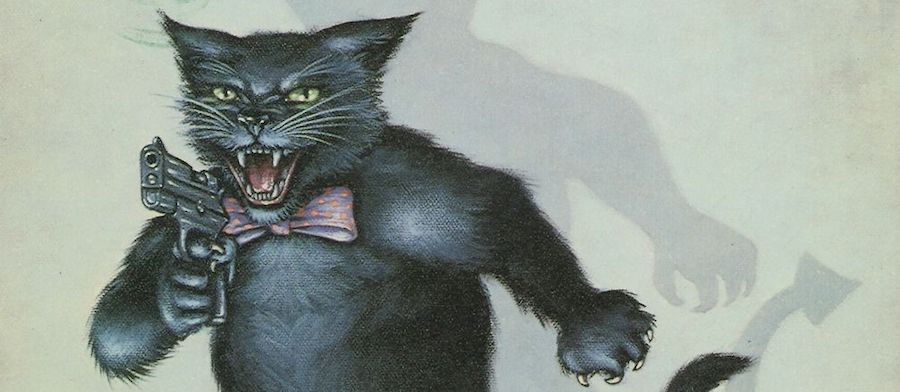 "Life Got You Down? Time to Read the Master and Margarita" by Viv Groskop
All you really need to know about this piece is that I read it at work and then I went home and decided it was high time I reread The Master and Margarita. Now I'm in the middle of rereading The Master and Margarita, and I'd forgotten a lot of it, and I'm regularly giggling to myself on the subway. So I can report that this piece, which purports to bring you joy by means of The Master and Margarita, will actually bring you joy by means of The Master and Margarita. And also by itself! What more can you ask from an essay on the internet?
–Emily Temple, Lit Hub senior editor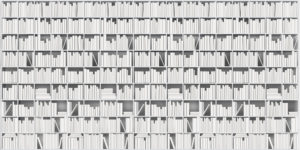 "The Year I Stopped Reading White People" by Jerome Blanco
Obviously this piece's headline attracted the predictable level of "reverse racism" accusations on social media (so boring; everyone please be less boring). But despite that disheartening side-effect, I loved Jerome Blanco's essay about learning to give credence to his own cultural experience in his writing. I'm a total sucker for a stories of writers discovering how to write like themselves, even when (especially when) they haven't read voices like theirs in the "great and respectable canon." Because I like John Cheever as much as the next depressive white person, but I would love to read more people writing what they know.
–Jessie Gaynor, Lit Hub social media editor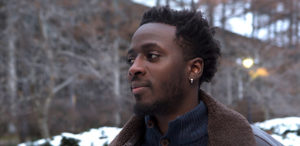 "An Open Letter to my Mentors: Thank You" by Nana Kwame Adjei-Brenyah
In this lovely and heartfelt personal essay, Friday Black author Nana Kwame Adjei-Brenyah reflects upon all the people who have encouraged and guided him on his writing journey—from the authors whose books he picked up in libraries as a child, to the Syracuse professor who helped him understand and overcome his self-doubt—and considers how their kindness and wisdom inspired him to find joy in mentoring others: "When screaming ambition meets cold doubt something sad and sharp spikes up. Through specific and kind guidance you reminded me I was just a person trying, and you made me feel like that was enough."
–Dan Sheehan, Book Marks senior editor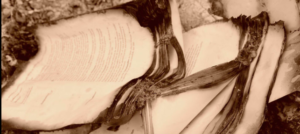 "What Happens When Your Crime Library Goes Up In Smoke?" by Jeff Abbott
I've known Jeff Abbott for a few years now, as both an author of tight, twisty thrillers and an active and supportive member of the Austin mystery writing community. When I first heard that his house had been struck by lightning and burned down, I was saddened, but quickly inspired by how the mystery community had stepped in to help out Jeff and his family while they tackled the arduous task of rebuilding. Here, Jeff Abbott writes about the pain of losing his library to the fire, but also the comforts of community in the wake of destruction, and gives us tips on how to preserve our own collections from calamity.
–Molly Odintz, Crime Reads assistant editor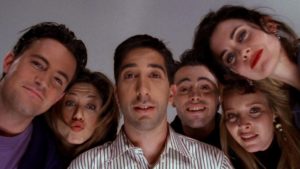 "So WAS Friends Homophobic?" by Kelsey Miller
"Confirmation, assimilation, inclusion—whatever you want to call it. It was okay for gay characters to exist as long as they didn't hold up a big, flashy sign. Carol and Susan could be lesbians and even wives, as long as they didn't kiss or touch or cut their hair short." Reassessing beloved cultural artifacts from the recent past is a very tricky undertaking: how much do we forgive something for being "a product of its time," and when do we admit a problematic fave is straight up problematic? This expansive and thoughtful look back at the awkward, often homophobic mainstreaming of gay culture on TV is a very good example of how to tackle these questions. (For the record, Friends was never a personal favorite of mine, problematic or otherwise.)
–Jonny Diamond, Lit Hub editor-in-chief
---