Lit Hub Recommends: Rebecca Solnit, Fleabag, and Ancient Rome
Also, try facepaint as an adult!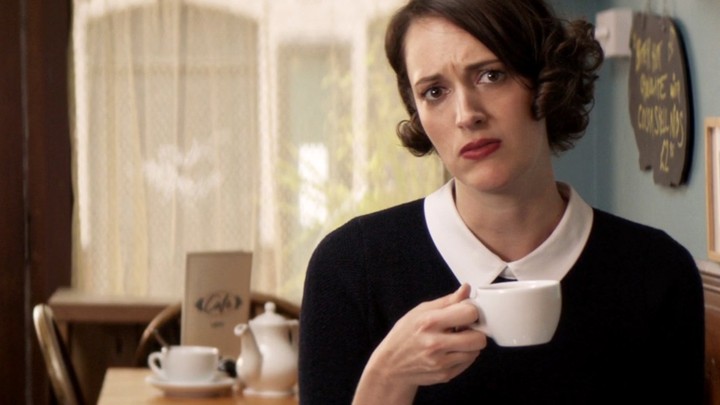 For some time now, I have been ignoring suggestions from friends that I watch Fleabag. I don't know why; likely just my general suspicion of new things. But my partner and I bought ourselves a television for Christmas, and I promptly logged into my (father's) Amazon Prime account, and well, the rest is history. Fleabag is hilarious, and upsetting, and my new favorite thing. When Phoebe Waller-Bridge turns to the camera, I realize what The Office was missing: it was her. Also, and I know this is obvious, but: Olivia Colman forever. You were right, friends. I admit it. The problem is that there are only six episodes, but I've heard a rumor that the show will be returning for a second season in 2019, which is apparently this year. Weird. 
–Emily Temple, Lit Hub senior editor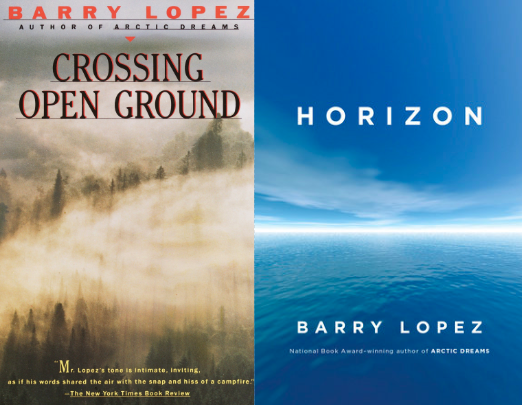 In anticipation of Barry Lopez's long-awaited book, Horizons, I have been listening to the man himself read his work, specifically, selected essays from the collection Crossing Open Ground. I'm a fairly new convert to audio books (Libro.fm is good, and they support bookstores), but it turns out that listening to full-length nonfiction—in your car, while you do the dishes, whittling—is even better than podcasts!  
–Jonny Diamond, Lit Hub editor-in-chief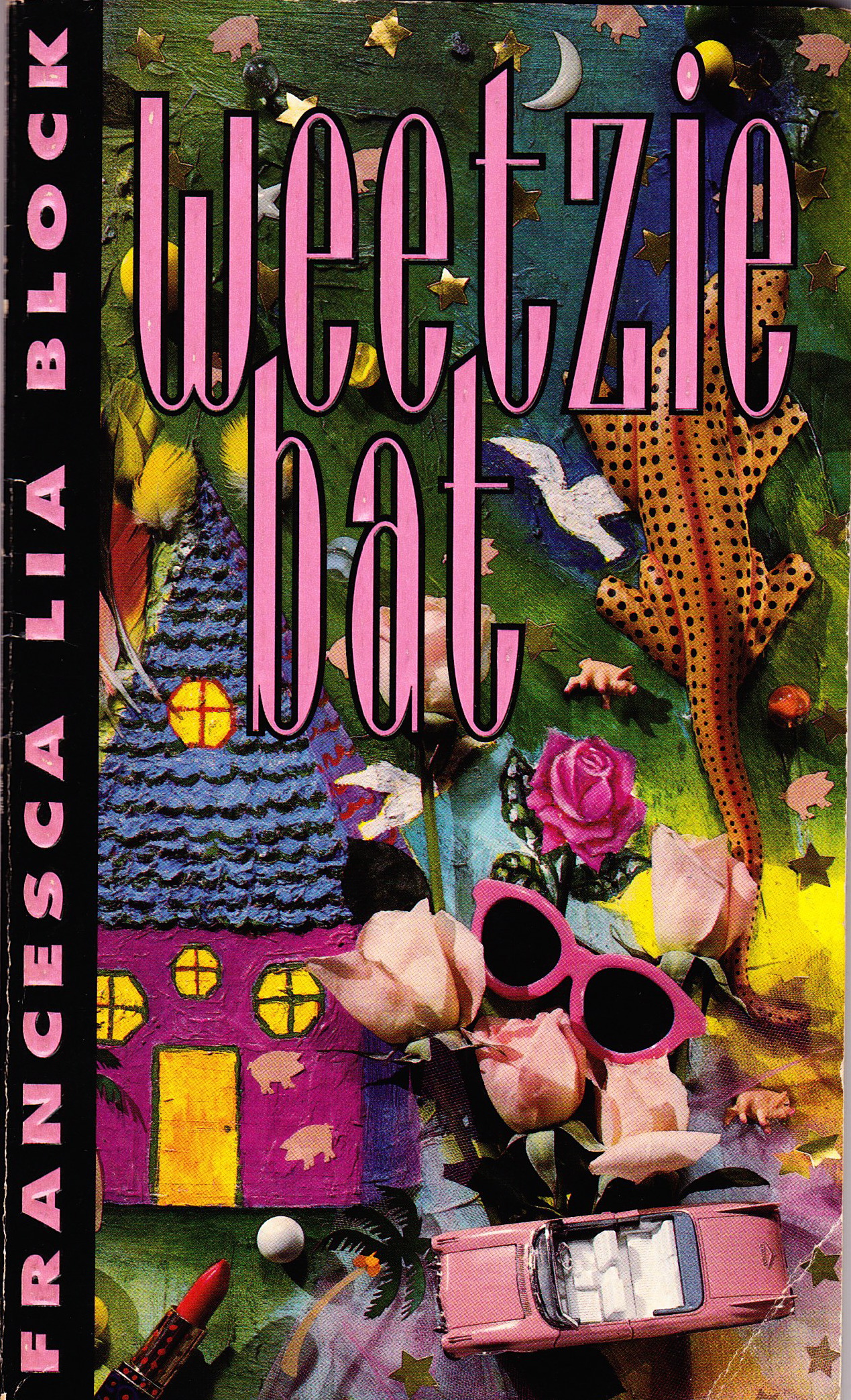 I took five books on my holiday travels, then proceeded only to re-read the smallest and strangest of them all: Weetzie Bat by Francesca Lia Block. Block constructs a 1980s Los Angeles landscape from neon signs, taffeta dresses, fairy tales, disappointed Hollywood dreamers, and the titular character's romantic and movie-related misadventures. More than 15 years after I first read it, I'm still simultaneously enchanted by Weetzie—I, too, have wanted to dress exclusively in thrifted caftans and live with my chosen family in a desert bungalow covered in roses—and infuriated, because honestly, who does she think she is. (Jaya Saxena summed up a similar Weetzie-related mix of feelings perfectly for The Toast in 2013.) After years of back-and-forth, the book is finally set to become a movie starring Anya Taylor-Joy. For now, it's still my favorite nostalgia read.
–Corinne Segal, Lit Hub senior editor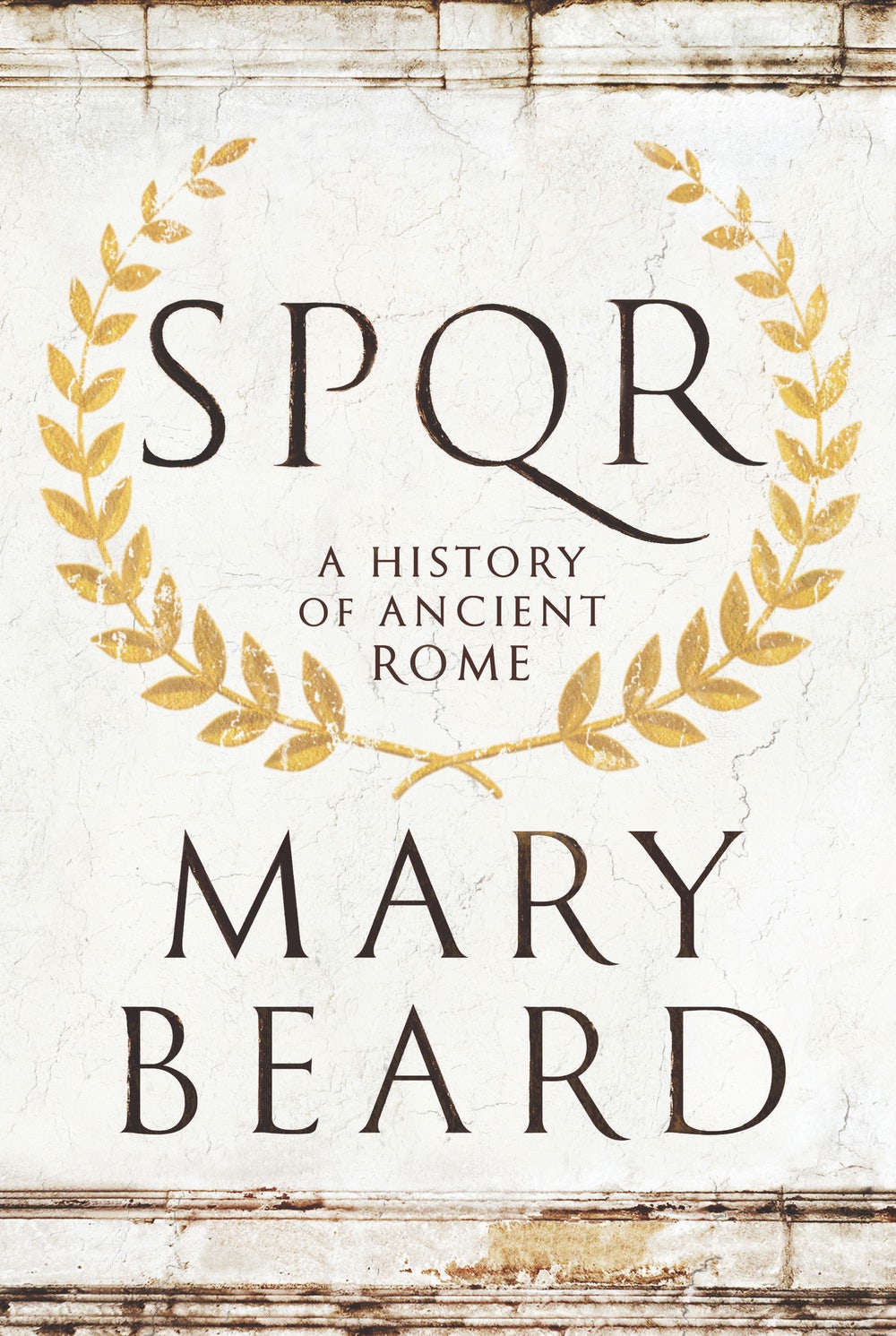 While Americans have compared ourselves to Ancient Rome at virtually every stage of our existence, the Trump era lends new credence to the metaphor, especially when one considers the excesses and obsessions of the empire (although sadly, unlike the Roman aristocracy, the American rich don't spend much of their time lowering their fertility rate by eating condiments boiled in lead pots, so we're stuck with our oligarchs forever. But I digress…). It is with this in mind that I'd like to recommend Mary Beard's excellent history of Rome, SPQR, which takes us through the first thousand years of Ancient Roman history. Why bring up an early history of Rome just after mentioning late imperial Rome? Because in SPQR, Beard examines both the historical record and the Romans' perception of their own history, which like a medieval monk looking for evidence of Jesus in the Old Testament, or an radical historian calling the Diggers anarchists, frequently backdated contemporary thoughts and practices to earlier eras in order to lend them more legitimacy. SPQR serves as an important reminder to look for the truth of contemporary reality and our own bias perceptions in our narrative of the past. Plus, Ancient Rome was real weird.
–Molly Odintz, CrimeReads associate editor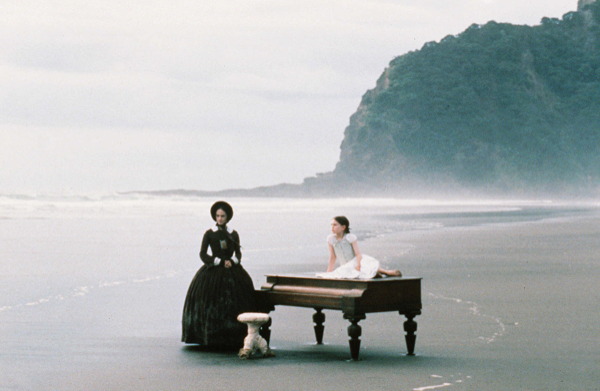 This week I heartily recommend spending at least part of your wages on scratch cards. Scratch cards are great. Just this week I won a cool six dollars on a Christmas-themed one and I fully intend to use said winnings to purchase more scratch cards, as is the custom. A scratch card also makes a wonderful in-between gift, as in: what to do when you can't be bothered buying a person an actual birthday present but you still want to show them you care? Throw a two-dollar scratch-n'-splurge into a bodega card and you're all set. Oh, I also recommend Jane Campion's The Piano, because it's just a damn good film.
–Dan Sheehan, Book Marks editor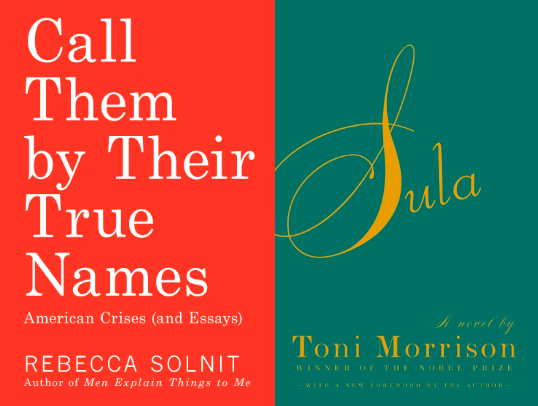 I recommend taking a nap. Roughly 20-45 minutes, no shorter or longer. It might be good for you. This is not medical advice. This week I'm reading Rebecca Solnit's latest collection, Call Them By Their True Names: American Crises (and Essays). The book does exactly what the title tells you it's going to do: it identifies a topic in contemporary American politics and society—including anger, extreme individualism, gentrification, the prison industrial complex, and the responsibilities of journalism—and it names and analyzes the forces and components involved. "Naming," Solnit says, "is the first step in the process of liberation," and in this book, she takes it upon herself to begin to free us. I am also revisiting a classic, Toni Morrison's second novel, Sula. One of Morrison's shorter books, but also one of her most important, it is set in a predominantly Black neighborhood in Ohio shortly after World War I. It deals generally with the community's collective trauma, and specifically with the titular character's experiences growing up, with Black female friendship and girlhood and motherhood.
–Kevin Chau, Lit Hub editorial fellow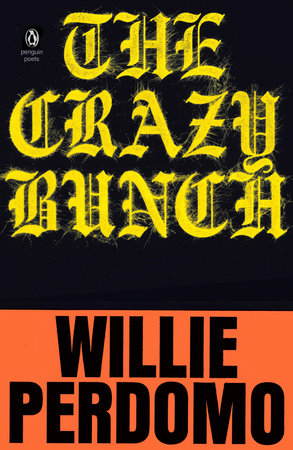 If Jean Toomer had written toward Harlem rather than Georgia, and done it in the age of hip hop rather than jazz, the book to emerge might read a lot like Willie Perdomo's fourth collection, The Crazy Bunch, which Penguin publishes this April. Set in East Harlem in the '90s around a fateful weekend for a crew of young men, the book is noisy with love for that neighborhood and the people Perdomo claimed as his own back then. The volume sets out to remember it all. "We Used to Call it Puerto Rican Rain" calls up a gentle nostalgia beautifully, saying a storm was "the perfect weather to master the art of standing under a bodega/awning, & shifting crisis to profit." It was an emcee culture then and the book speaks in the music's syncopated tones, using internal rhymes and tight lines. "Silly rhymes were like petty crimes—nothing at stake/but city crime." The female characters in the book learn fast not to trust the words of romancers. "My uncle Joe always told me you have to watch them when they lean to talk," says one of them. Using imagined dialogues, riffs, and long Whitmanesque lines that taper to a trickle, The Crazy Bunch feels less like a book of poems than a dramatic psalm of memory to a time and place that isn't always easy to recall. Indeed, it writes toward a trauma that divided Perdomo's crew and brought a hard end to that period, marking the point that for everyone in its pages, everything else became an afterward. 
–John Freeman, Lit Hub executive editor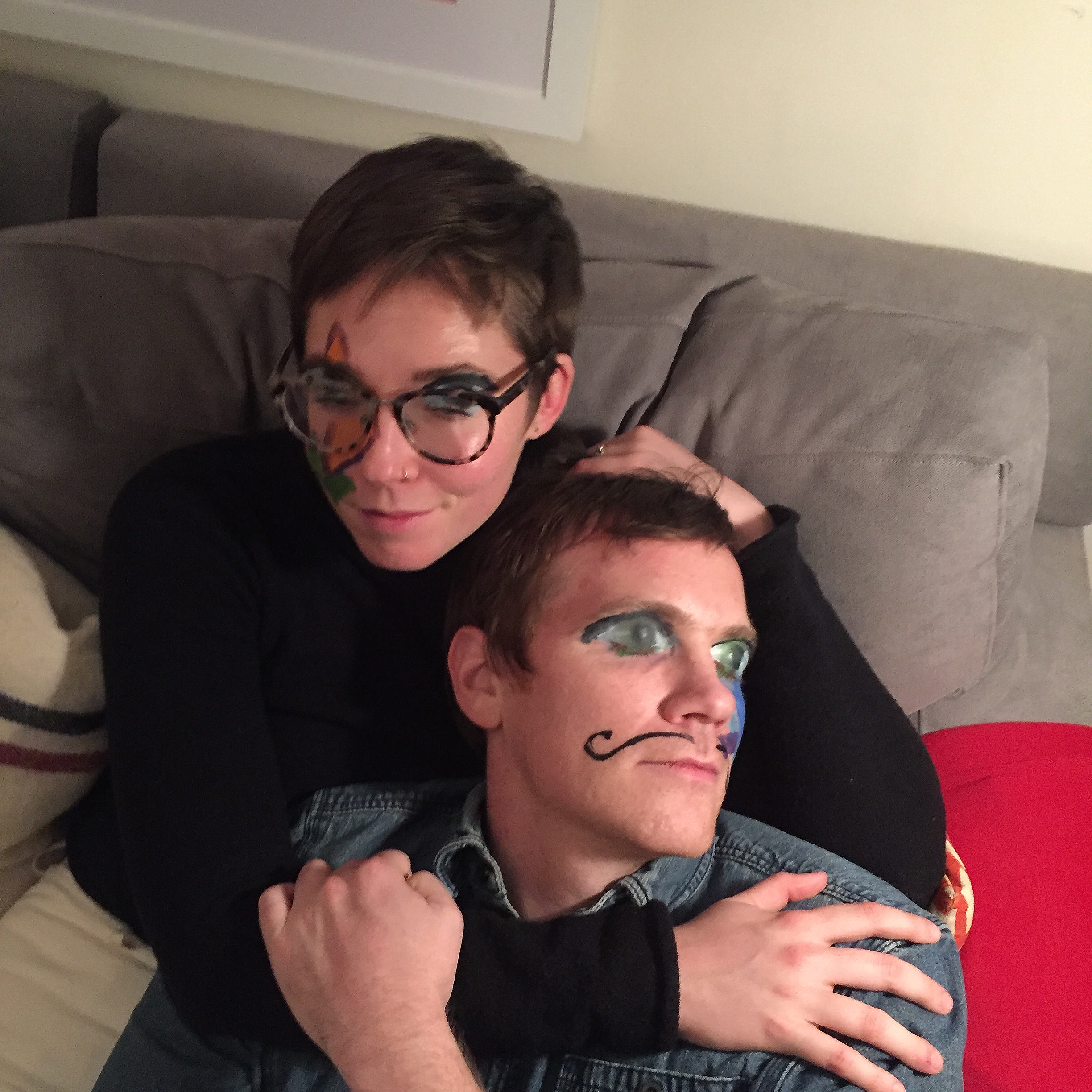 We're finally bobbing peacefully along in the wake of high party season, and I, for one, am delighted. (It was only a matter of time before everyone figured out that I only have one "party outfit.") But I would be remiss if I didn't impart to you the greatest lesson I learned in this season of festivity: facepaint is a great thing to have at a party for adults. It's pretty low-commitment in terms of money, it's perfect for people who hate games (why will none of my friends play Celebrity with me, ever?), and it's much more fun (in a profoundly creepy way) to talk to people who have eyes painted on their eyelids. 
–Jessie Gaynor, Lit Hub social media editor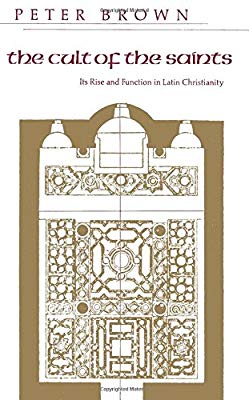 Here's an oldie for you late antiquity stans. I have been thinking lately about bodies, how they crumble, disappear, persist and sometimes defy the rules we expect them to follow. I've been thinking about the lightness of the body—the ways in which it is subtly elided when we're not paying it much attention (sickness and sex remind us that certain limbs and joints are still there). The Cult of the Saints, Peter Brown's classic meditation (adapted from a series of lectures) on how the bodies, shrines, relics and memories of the holy dead shaped religious life in Western Europe, has much to say about seismic cultural transitions, the nature of obsession and the linkage of heaven and earth. It is also a kind of ode to things forgotten, lyrical, rigorously researched, and often charmingly bizarre. 
–Aaron Robertson, Lit Hub assistant editor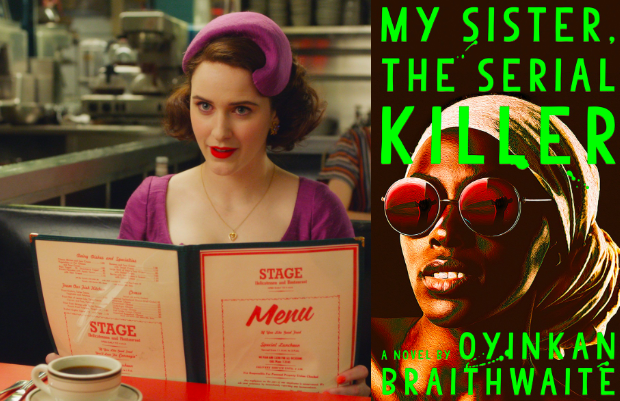 Luckily, we here at the Literary Hub have been on vacation for the past week. I've spent that time laughing, mostly thanks to the second season of The Marvelous Mrs. Maisel and Ellen DeGeneres' comedy special, Relatable. I've also finally read My Sister, The Serial Killer, and if you're in the mood for some light-hearted murder, this might be the book for you. Basically, I'm recommending hilarious women who clearly don't need men: a mood for 2019.
–Katie Yee, Book Marks assistant editor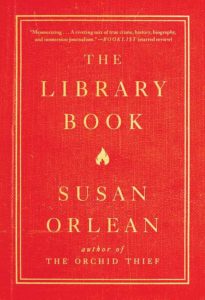 Horror of horrors, I forgot to pack the book I was reading when I went away for the holiday: Susan Orlean's The Library Book. Even though I read other books that week, I kept thinking about libraries—how important they are when we're children, and how—like Orlean—I had neglected my local library when I became "bookish" and instead began placing value on owning books. Thankfully, like Orlean, having a kid brought me back to the wonderful world of libraries, and thankfully now that I'm back I can finish her book—a story of arson, a love letter to libraries, a history lesson, and a really wonderful read.
–Emily Firetog, Lit Hub deputy editor
---