Lit Hub Recommends: Bojack, Joe Ide, and More
Some of These Things Will Cheer You Up... Some Won't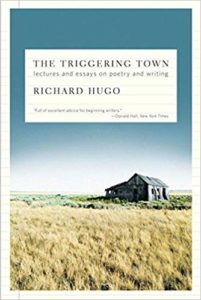 If you're at all interested in writing poetry, first of all, don't worry: the look of terror on the faces of your friends and family when they think you're going to ask them to read something you've written gets funny after awhile. Second of all, do yourself an enormous favor and buy Richard Hugo's slender, indispensable book The Triggering Town: Essays and Lectures on Poetry and Writing. (A note on the title: it has nothing to do with trigger warnings or trauma; "triggering" refers to the jumping off point from which one writes.) The book is a complete delight to read—"In the world of imagination, all things belong. If you take that on faith, you may be foolish, but foolish like a trout." I mean!!—as well as a genuinely helpful handbook. This book was the funny, generous poetry professor I never had (hey, ask my about my poetry MFA!), and I highly recommend it.
–Jessie Gaynor, Social Media Editor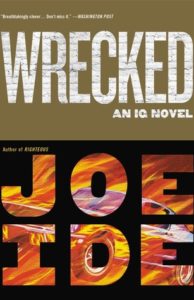 This week I'm recommending Joe Ide's new book, Wrecked, which is out in October. I'm not usually a big series guy. In the summer I'll read Daniel Silva and at the start of the year James Lee Burke, but beyond that there aren't any new mysteries I'm clamoring for and counting down the days. Ide's IQ series, now three novels deep, is changing all that. Try it now and you'll be in early on what's likely to become a long-running and beloved series about Isaiah Quintabe, a Sherlockian character thrown into an Elmore Leonard novel that's been thrown into modern-day L.A. That's East Long Beach to be specific. IQ and his now business partner, Dodson, are set up with a private eye business, but they're still the champions of the neighborhood underdogs, misfits, and lost causes.
–Dwyer Murphy, CrimeReads Senior Editor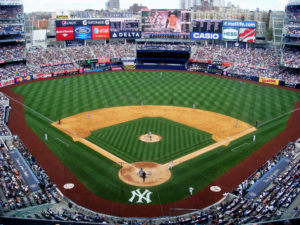 You know what's great? Doing things outside in New York City in the fall. It's horrible here in the summer, and it's horrible here in the winter, and it's wet here in the spring, but the fall—that's why we all live here. I recommend doing things outside so much that I, a person who is utterly ambivalent about watching sports of any kind, have been to Yankee Stadium, which is located more than an hour from my apartment on the subway, two times in the past two weeks, for two different kinds of sporting events. Yes, I know. As far as doing things outside goes, walks are also a nice option. They require no cheering but usually don't come with large beers, so it's basically a toss-up.
–Emily Temple, Senior Editor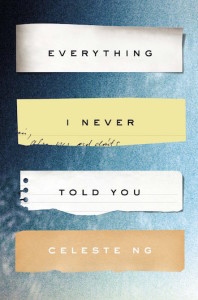 While I don't often recommend secrets and messy-boots relationships for your real life, I do recommend reading and watching fictional ones play out. Celeste Ng's Everything I Never Told You begins with the bone-chilling lines, "Lydia is dead. But they don't know this yet." What'll really keep you reading isn't the how of her actual death; the story isn't even really about her. It's about her family, imploding. And while obviously her death is the catalyst and the main sad event, Celeste Ng somehow makes the small things we don't notice about the people we love so much sadder. If you're in the mood for something that's sort of sad if you stop to think about it but mostly funny, then do yourself a favor and turn on Friends from College, which follows, well, friends from college, several years into the future. It's both terrifying and reassuring to see people still not have their lives together in their thirties. And it's fun to watch Keegan-Michael Key throw chairs through glass doors to solve his problems. (Seriously, it happens twice in the first season.)
–Katie Yee, Book Marks Assistant Editor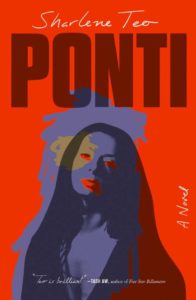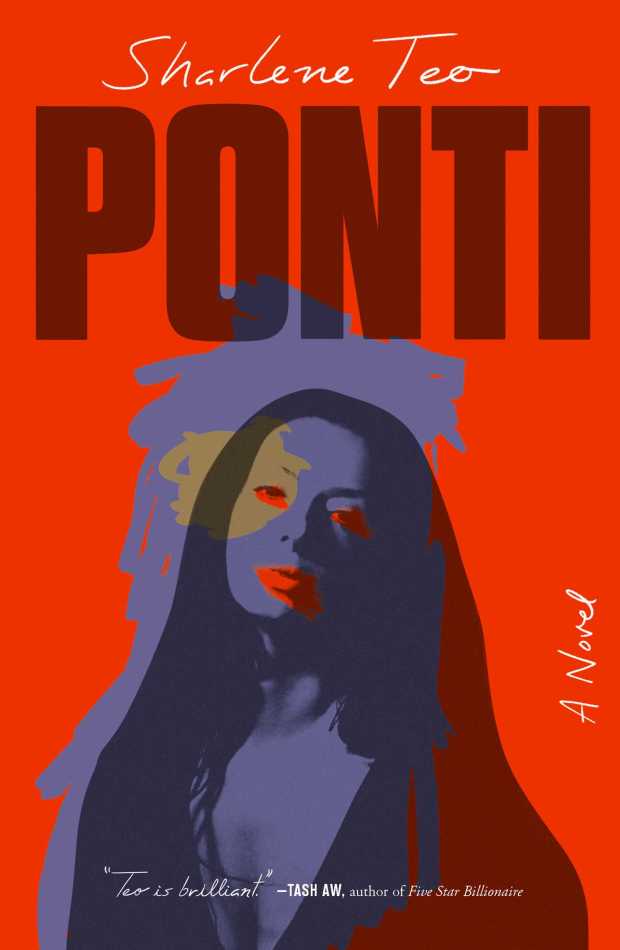 Lately I've been really into Speedy Ortiz's LP Real Hair and Sharlene Teo's Ponti, both of which have gone wonderfully with the gloomier weather. I haven't listened to a ton of Speedy Ortiz (yet!) but am absolutely here for their 90s-inspired sound and off-kilter wit—see lines like "Fell for a bonebag / who sank in my stream / Now you better dry off / so nobody sees" and "Shine Theory"s portrayal of wanting (and failing) to feel desire for someone cartoonishly hot. As for Ponti, I was super excited about the book before it even reached the US, and it did not disappoint. Teo's writing is grotesque and beautiful, her emotional acuity scarily sharp. Ponti felt simultaneously otherworldly and strikingly real, and I can't recommend it enough.
–Miriam Kumaradoss, Editorial Fellow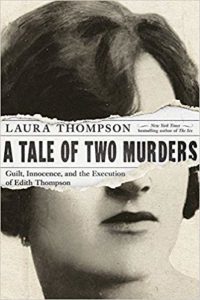 This week, I've been immersed in Laura Thompson's upcoming A Tale of Two Murders: Guilt, Innocence and the Execution of Edith Thompson: a true crime history of the trial and condemnation of Edith Thompson, one of the last women to be executed in England after the murder of her husband by her lover. Thompson is skilled at portraying the complexities of navigating female spaces during a time of rapid change, when women's roles had been expanded upon from their limited 19th-century existence, but true freedom from social mores still resided at either end of the income spectrum. Edith, as part of the aspirational lower middle class, was in contrast condemned as a harpy and subjected to a trial that could not possibly be called fair. The harsh condemnation of Edith by her peers and those that felt themselves to be her betters resonates strongly today, in the era of #metoo, and in a time where women bodies are still frequently blamed for male behavior.
–Molly Odintz, CrimeReads Associate Editor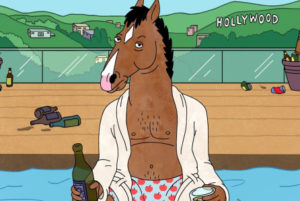 I'm incredibly late to this party, but over the past week or so, usually between the hours of 11PM and 1AM, I've been imbibing large quantities of BoJack Horseman—Raphael Bob-Waksberg's bitingly satirical, visual pun-heavy, and at times almost unbearably depressing Hollywood-set adult cartoon series about a jaded middle-aged horse actor living in an alternate world where humans and tailless anthropomorphic animals live side by side. I was skeptical at first (the animation didn't do it for me and everything seemed a touch too manic), but BJH can turn on a dime from gleeful slapstick wackiness to venomous social satire to genuine heartbreak and utter despair in a way I've rarely seen on any show, let alone a cartoon. The season three finale also introduced me to this deep-cut by Nina Simone, which I have been listening to for about five days straight.
–Dan Sheehan Book Marks Editor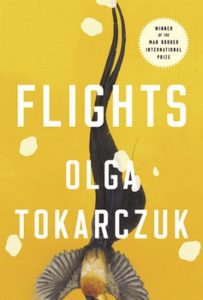 If you asked Borges to rewrite Moby Dick and make it about 21st century travel and tasked Italo Calvino with the editing, and sent out Svetlana Alexievich to collect some of the stories, you might end up with a book close to Flights, the magical book Olga Tokarczuk has given us. How can so many things fit in a book? The psychology of time, embalming, porn, the death rate of bacteria in frost, the storytelling habits of travelers…this book is endless, and yet warm and guided. It dilates like a living thing. A voice—is it the author? I don't know, and frankly, don't care—leads us into a world of spoked stories, each about a flight, and in between their telling, the voice speaks of her own pilgrimages to the Middle East, India, and places unnamed. A fair bit of her musings deal with what is typically referred to as the detritus of travel—the airport time, the hotels, the channels on TV you cannot decipher. But wherever her mind goes is illuminated, like a traveler unearthing holy relics. Plus she disgorges strange and useful facts. Thanks to this book I now have the term Mean World Syndrome in my head, as well as The Three Questions All Travelers Ask Each Other. I haven't been this dazzled by a book in a long time, and it is beautifully translated by Jennifer Croft, who has done a huge service in making this book available in English. I want to call it a masterpiece, but that makes it sound forbidding and self-regarding. It's not. This is a book that beckons you into its maze and then gets lost with you in there. The tales it tells you are oddly, instantly gripping, almost like ghost stories. It's like Tokarczuk is showing you why we are so compelled by motion, why our spirits long for it, why they shudder at it, too, and finally, how our bodies break down through all this mobility. Never have I wanted to give a compass to so many fellow wanderers. Like all great books, it makes the world bigger.
–John Freeman, Executive Editor
---