In Honor of the #BlackoutBestsellerList, 5 Audiobooks by Black Women
From Brit Bennett to Samantha Irby to Natasha Trethewey
In June, the editorial director of Harper Collins's Amistad Press imprint, Tracy Sherrod, started the #BlackoutBestsellerList challenge to amplify black voices in publishing. The hope was that, with a bigger audience for African American authors, systemic problems like underrepresentation and underpayment might begin to be addressed.
The #BlackoutBestsellerList challenge ended in June, but its goals are long-term. Publishing's race problem won't be solved in a week or even a year, but readers who sought out the hashtag will ideally continue to seek out African American authors.
In that spirit, this month I recommend five audiobooks by African American women to continue what Tracy Sherrod started. And if your shelves are already filled with June's purchases, let me remind you how little space audiobooks require.
*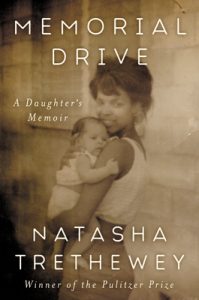 Natasha Trethewey, Memorial Drive: A Daughter's Memoir
Narrated by Natasha Trethewey · Ecco/HarperAudio
5 hours and 9 minutes
In the early morning of June 5, 1985, a magistrate issued an arrest warrant for the ex-husband of Gwendolyn Turnbough. The policeman stationed outside Turnbough's home left his post early, and her ex-husband shot her to death in the doorway of her home a few hours later. Natasha Trethewey, Turnbough's daughter, nineteen at the time, tries to make sense of the murder and her mother's life in a sublime new memoir, Memorial Drive.
A Pulitzer Prize winner for poetry and two-term US poet laureate, Trethewey is the daughter of an African American mother and a white Canadian father who divorced when she was young. Memorial Drive explores the author's mixed race and the violent racism that constantly shadowed her childhood in the 60s and 70s South. That violence enters her home in the form of her mother's second husband, a black man resentful, among other things, of the biracial daughter from a previous marriage.
Most audiobooks of memoirs are better off for the author's narration. If nothing else, the author reveals more of their personality, sometimes emotion, in recollected details. Natasha Trethewey's narration of Memorial Drive offers far more. With a tone that alternates between elegiac and a controlled burn, her reading resonates with a poet's elegant precision.
Upon discovering that her stepfather has been reading her journal, a teenage Trethewey addresses him directly in its pages. "Not only had I stopped expecting that my words could be private, but also I had begun to think of them as a near-public act of communication, with a particular goal, and that there could be power in what I needed to say."
By then, Trethewey was aware that her mother, a social worker, was being abused by her husband. Much more is revealed decades later, in the police files Trethewey is given after an emotional, chance encounter with that officer who left his post early the morning of her mother's murder. The transcript of the threatening phone conversation that led to the arrest warrant comprises a long, chilling chapter.
More than the events Trethewey recounts, it's the angles at which she holds them to the light that gives this memoir its exquisite power. "This is how the past fits into the narrative of our lives, gives meaning and purpose," she writes. "Even my mother's death is redeemed in the story of my calling, made meaningful rather than merely senseless. It is the story I tell myself to survive."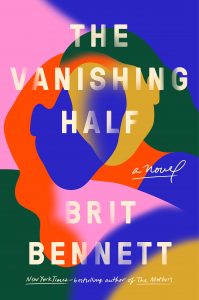 Brit Bennett, The Vanishing Half: A Novel
Narrated by Shayna Small · Riverhead Books/Random House Audio
11 hours and 34 minutes
"You could convince anyone you belonged somewhere if you acted like you did," thinks one of the twins at the center of Brit Bennett's second novel. Great-great-great-granddaughters of their town's founder, the twins are African Americans with skin so light they can pass for white. As teenagers, they flee Mallard for New Orleans before different paths separate them for decades.
As the novel begins, one of the twins, Desiree, returns to Mallard with a dark-skinned child—"blueblack," to quote one of the stunned townspeople. Desiree's own mother casts aspersions on the child's dark skin, but Bennett's novel is interested in more than colorism. The point of view rotates between a large cast, and The Vanishing Half expands into a broader exploration of identity. It's also a riveting page-turner, which, when reading an audiobook, means increasing the speed as much as you can without missing any words.
Without the visual cues of white space or paragraph breaks, point-of-view shifts in audiobooks can be the cause of occasional confusion. It's a credit to Bennett's writing as well as the audiobook's narrator, Shayna Small, that this never happens in The Vanishing Half. In her voice work, Small uses a light touch to illustrate characters. She also finds the subtlety, warmth, and intelligence in Bennett's prose.
Desiree's daughter, Jude, also leaves Mallard as a teenager. At the University of Southern California, she falls in love with Reese, one of several other characters trying to reconcile who they once were with who they want to be. It's in California where Jude finds Stella, her mother's long-lost twin, who has been living as white all this time. "The only difference between lying and acting," Stella thinks, "was whether or not your audience was in on it, but it was a performance all the same." If you pretend to be someone you're not long enough, the novel asks, have you simply become that person?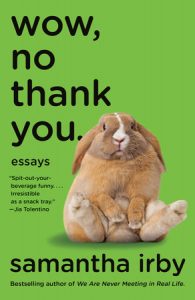 Samantha Irby, Wow, No Thank You: Essays
Narrated by Samantha Irby · Vintage/Random House Audio
10 hours and 3 minutes
With two previous essay collections to her name, Samantha Irby has already become the rarest of essayists: the kind with devoted fans. Her third collection, Wow, No Thank You, offers her trademark insights with droll, deadpan humor, all the more delightful in the audiobook.
Few writers can twist the contents of a closet, the apps on a smartphone, or a personal hygiene routine into punchlines like Samantha Irby. "Your face skin needs to be smooth, yet supple, yet stretched like a fresh canvas, and you're supposed to pretend like you haven't thought about it since you were nineteen. You have to clean it, shave it (perimenopause gang, represent), tone it, then use a treatment on it, then press a serum into it, then moisturize it, then screen it from the sun, and bitch, are you kidding me, that is just the skin on your fucking face?"
Irby's topics range from ghosts to dogs, from marriage to menstruation. One gets excited each time she strays into new territory, knowing she'll have something original to say about it. "I didn't know what a Tik-Tok was until a ten-year-old explained it to me," Irby writes while ostensibly discussing children, "and I'm guessing that shit is already obsolete, which is why I didn't even bother embarrassing myself by downloading it." Her essays build to satisfying crescendos, but the riffs and wisdom that get us there provide much of the fun.
While Irby's humor and prose work well on the page or screen, her elite comic timing and dry emphasis on particular words make the audiobook a must for fans. As much long-form stand-up comedy as personal essays, Irby's audiobooks would make for terrific group listening in a car. They're also the kind of essays, like the best stand-up, that hold up well to multiple listens.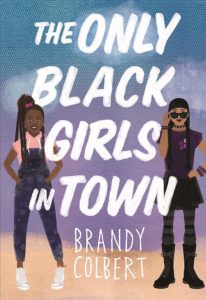 Brandy Colbert, The Only Black Girls in Town
Narrated by Jeanette Illidge · Little, Brown Books for Young Readers/Hachette Audio
7 hours and 28 minutes
For teens (or older readers) looking for a quietly subversive novel about America's race problem, Brandy Colbert's latest, The Only Black Girls in Town, challenges stereotypes in a tale of friendship. On the cusp of seventh grade, Alberta is the daughter of two gay black men in northern California, a surfer only vaguely aware how differently her friends view her—until another African American family moves into the bed and breakfast across the street.
One of the new neighbors is Alberta's age. Wearing all black right down to her lipstick, Edie quickly supplants Alberta's increasingly distant best friend. Their connection deepens around mysterious journals they find in the bed and breakfast.
With Colbert's novel unfolding in first person, Jeanette Illidge's conversational narration matches the prose well. Like most audiobook narrators of middle grade and young adult fiction, Illidge reads with the brightness of an adolescent. Her dramatic cadence in dialogue is also consistent with genre conventions, and if these tendencies are an acquired taste for older readers, they're likely a plus for the target audience.
Alberta wants to believe her race doesn't matter, but Edie's arrival, in conjunction with a series of slights, forces her to see "how hard it is to be black in a town where not very many people look like me, or understand what it is to be me." For a big epiphany, Colbert handles it with subtlety. It accompanies the larger revelation inside the journals she and Edie have been reading. Decades earlier, they discover, people went to far greater lengths than they have in order to fit in.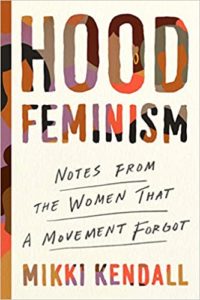 Mikki Kendall, Hood Feminism: Notes from the Women That a Movement Forgot
Narrated by Mikki Kendall · Viking/Penguin Audio
6 hours and 57 minutes
If you've ever been confounded by the term intersectional feminism or know someone who has, Mikki Kendall's Hood Feminism is an excellent place to start. For a movement that is meant to represent all women, [mainstream feminism] often centers on those who already have most of their needs met," writes Kendall, A New York Times bestselling author, public speaker, and veteran. "As debates over last names, body hair, and the best way to be a CEO have taken center stage in the discourse surrounding modern feminism, it's not difficult to see why some would be questioning the legitimacy of a women's movement that serves only the narrow interests of middle- and upper-class white women."
Most chapters are organized around issues such as hunger, gun violence, education, and reproductive rights, expanding in sometimes surprising ways to reveal the connectedness of various problems. Poverty, for example, "can mean turning to everything from sex work to selling drugs in order to survive, because you can't 'lean in' when you can't earn a legal living wage, and you still need to feed yourself and those who depend on you."
Kendall supplements statistics and studies with personal experience. Names, faces, and an author's own voice can be more compelling than numbers and text, making Hood Feminism a perfect selection to read in audio. Despite describing herself in the introduction as "an asshole," Kendall makes for a friendly, patient narrator.
To call Hood Feminism necessary or required reading might undermine how thoroughly engaging it is. While Kendall doesn't promise solutions, she engages with these difficult subjects more practically than most. "No problem like racism, misogynoir, or homophobia ever went away because everyone ignored it."
---