Every week, a new crop of great new books hit the shelves. If we could read them all, we would, but since time is finite and so is the human capacity for page-turning, here are a few of the ones we'll be starting with. What are you reading this week?
FICTION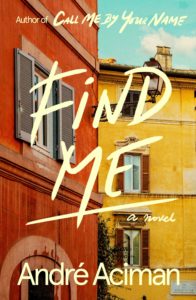 André Aciman, Find Me
(FSG)
Call Me By Your Name is a perfect book; I feel similarly about the film adaptation, different (in some ways) as they are. Find Me checks in with Elio, his father Samuel, and Oliver years after the events of the first novel. I'm normally against sequels, but in this case, I can only trust that Aciman, with all his prodigious gifts, will do right by his wonderful characters.
–Emily Temple, Senior Editor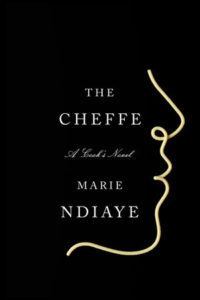 Marie NDiaye, tr. Jordan Stump, The Cheffe
(Knopf)
In the best sense, Marie NDiaye's writing rarely lets you breathe. And why should it, when there is so much to say about the lives of the women she writes about? The Cheffe is coming to the states courtesy of her longtime translator Jordan Stump. The novel tells of an accomplished female chef who thrives despite the toxicity of a male-dominated field. It is a story of perfectionism and carnal affairs, the latter especially being a NDiayen trademark.
–Aaron Robertson, Assistant Editor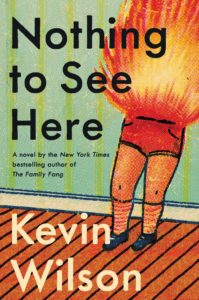 Kevin Wilson, Nothing to See Here
Ecco
I've been a fan of Kevin Wilson since his delightful 2011 novel The Family Fang (Wes Anderson in novel form, in my opinion), so I've been waiting with bated breath for his latest, in which a woman taking care of an old friend's children finds that when they get upset, they tend to burst into flame. I mean, sold.
–Emily Temple, Senior Editor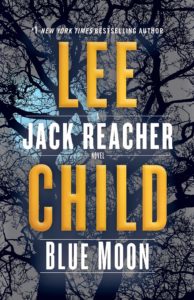 Lee Child, Blue Moon: A Jack Reacher Novel
(Delacorte)
Jack Reacher simply wants to do a good deed for an elderly couple, and in the blink of an eye he's caught between a war waging between Albanian and Ukrainian criminal gangs. Such is the life of Lee Child's aging hero, now into his twentieth book—fed-up with the way the world pounces on the weak. Always getting roped into conflicts a little improbably big for a Monday morning. If only justice were so easy, solvable or deliverable (with vengeance) in 290 pages . . . which is why these books, carved out of concrete sentences though they may be, are continuously, briefly, satisfying.
–John Freeman, Executive Editor
NONFICTION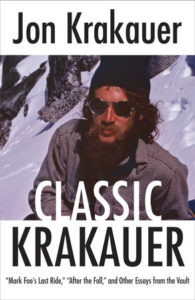 Jon Krakauer, Classic Krakauer: Essays on Wilderness and Risk
(Vintage)
Jon Krakauer is most famous for his book-length account of the life and death Christopher McCandless, Into the Wild, a gripping, deeply reported adventure story that is at once a classic American wilderness narrative (man seeks something in the woods) and interrogation of the same (what was missing in McCandless's life that led him to his self-deluded doom?). And there's plenty more where that came from! This paperback collection (which first appeared as an ebook last year) covers a vast range of Krakauer's storytelling territory, from New Mexican caves to the highest peaks on earth to… the planet Mars. There is escapism here, yes, but recognition that we can never really outrun ourselves.
–Jonny Diamond, Editor in Chief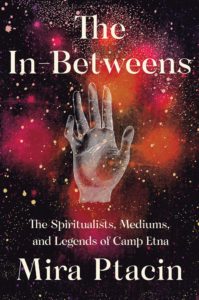 Mira Ptacin, The In-Betweens: The Spiritualists, Mediums, and Legends of Camp Etna
Liveright
A journalist visits America's longest-running spiritualist camp, unveiling the day to day activities of the practitioners—whose quest for healing she empathizes with—alongside the history of the place (Camp Etna) and of American mysticism in general.
–Emily Temple, Senior Editor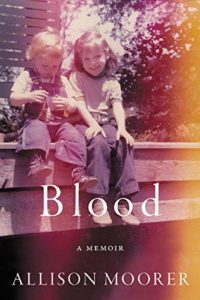 Allison Moorer, Blood: A Memoir
(Da Capo Press)
Allison Moorer is known for songs of ragged, poetic honesty—and for the emotional clarity of her country western ballads. Her debut memoir exhibits these qualities and more. When she was 14, Moorer's father shot and killed her mother then himself in the front yard of their Alabama home. Retelling this story and its aftermath, Moorer eases into the heat of memory and trauma and returns with a tale of sisterly love and protection, of self examination, recalling the ways she learned to avoid her alcoholic father's tempestuous rages. It's heartbreaking to watch sisters learn to harmonize their behavior for safety, as they learn to do it with their voices. A series of riffs on family objects gives this intense, necessary book room to breathe before it brings yet more truth to a childhood more than survived.
–John Freeman, Executive Editor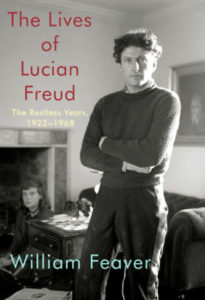 William Feaver, The Lives of Lucian Freud: The Restless Years, 1922-1968
(Knopf)
The first major biography of highly influential and often decidedly bonkers painter Lucian Freud by noted English art critic Feaver. . . which Amazon for some reason lists as the #1 bestseller in "Classical Musician Biographies."
–Emily Temple, Senior Editor