Nicole Krauss' To Be a Man, Megan Hunter's The Harpy, Shirley Hazzard's Collected Stories, and David Sedaris' The Best of Meall feature among the best reviewed books of the week.
Brought to you by Book Marks, Lit Hub's "Rotten Tomatoes for books."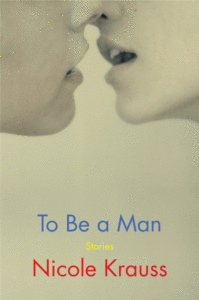 1. To Be a Man by Nicole Krauss
(Harper)
11 Rave • 3 Positive • 2 Mixed
"… a sustained shot of brilliance. By turns tight and exuberant, disciplined and expansive, the collection shimmers with insight and moments of perfectly realized beauty. It provokes unabashed laughter, it inspires profound thinking, it delights and disturbs in equal measure. The stories are wildly varied in place (Japan, Israel, New York, California), tone (comic,somber, manic, restrained), and voice (male, female, young, old, first person, third person, and a blend of the two) … The range of topics and styles reflects Krauss' multifaceted talent. She is equally adept at Malamud-esque fabulism and tragi-comedy, dystopian darkness and light-filled wit, mythic resonance and contemporary detail, breathless narrative that digresses, bubbles over, or hurtles forward at a breakneck pace and stark, measured reflections in the vein of Rachel Cusk … Throughout, Krauss exquisitely depicts and inspires what one of her characters calls 'the peculiar ache of being alive.' Joy and woe are woven fine in this extraordinary book."
–Pricilla Gilman (The Boston Globe)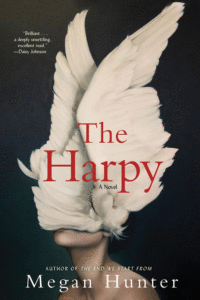 2. The Harpy by Megan Hunter
(Grove Press)
6 Rave • 6 Positive • 1 Mixed
"The prose is brilliantly cinematic, gauging the escalating emotional intensity of Lucy's anger with taut language … What is most arresting about the narrative is how it charts the metamorphosis that takes place inside Lucy, both psychologically and physically, as she begins to recognise the emotional reverberations of the betrayal … As with her debut, Hunter writes about the intricacies of motherhood with striking nuance … This surreal, eviscerating work of fiction lays bare the drudgery of suburban marriage and delves into institutionalised gender roles.
–Rabeaa Saleem (The Irish Times)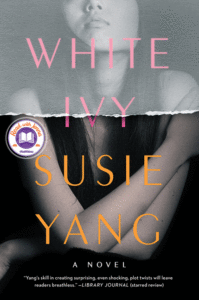 3. White Ivy by Susie Yang
(Simon & Schuster)
7 Rave • 4 Positive • 1 Mixed
"…the author uses romance the way Jonathan Lethem or Ling Ma use science fiction and horror: as inspiration, as a theme ripe for variation, as a counterpart to argue with and as a lover to court. White Ivy's final, bleak wedding isn't so much a parody of romance as an embrace of its sublimated, hidden darknesses—dappled, as Yang writes, 'like a sunlit path lined with flowers and green things' … The genius of White Ivy is that each plot point of the romance is fulfilled but also undercut by a traumatic pratfall, described in language as bright and scarring as a wound… White Ivy is in many ways a cold, clinical book. Yang puts Ivy on the operating table and exposes her weaknesses, her foolishness, her self-loathing and her broken emotional and moral compass. But just as romance has to understand the potential for sadness, the resolutely anti-romantic Yang knows you need a dollop of romance if you want to break your readers' hearts."
–Noah Berlatsky (The Los Angeles Times)
4. Miss Benson's Beetle by Rachel Joyce
(Dial Press)
5 Rave • 3 Positive
"… starts out in black and white and then opens up into glorious Technicolor … feels larger than Joyce's other books—more expansive, swashbuckling, a wild adventure. It is the best so far of her novels, and the most inspiring … At the heart of the story is the slow, unlikely friendship that builds between the two women and how that friendship enables them both to grow stronger, more capable and more self-reliant. And if this sounds hokey, well, it's not. It's thrilling … There are delightful flashes of humor in this novel they fight, they bicker, they betray each other. Secrets and hurt from their past threaten to jeopardize their present. Joyce is excellent at depicting their pain and revealing their failings, and she has no qualms about repeatedly placing her characters in harm's way … The ending is not pat, nor fully happy. But it is hopeful. There is resilience, there is redemption, and there is beauty—great beauty."
–Laurie Hertzel (The Star Tribune)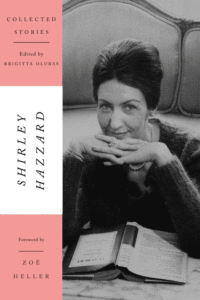 5. Collected Stories by Shirley Hazzard
(FSG)
4 Rave • 1 Positive • 1 Mixed
"Admirers of Hazzard's novels will find much to love here, but it also proves to be a fine introduction to the late author's work … The stories in the final section of the collection are all quite beautiful, with 'Comfort' perhaps the most accomplished. It's a gorgeous snapshot of a story, taking place over a brief conversation between a woman in an unhappy relationship and her friend, a man who's in love with her … It's a stunning story, like so many of the others in the collection. Hazzard understood the human condition in all its contradiction, all its messiness, like few others. Collected Storiesis certainly essential for admirers of the author, but it's also a wonderful read for anyone who loves fiction that delights and enlightens, challenges and rewards."
–Michael Schaub (The Boston Globe)
**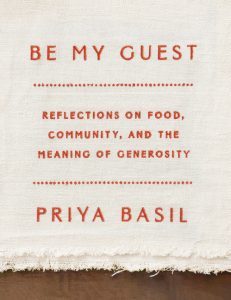 1. Be My Guest: Reflections on Food, Community, and the Meaning of Generosity by Priya Basil
(Knopf)
4 Rave • 3 Postive
Read an excerpt from Be My Guest here
"Reading this slender, rich exploration of what it means to cook for others is like pulling up a chair at the ideal dinner party.The food is mouth-watering—creamy curries, candied baobab seeds, fat slices of homemade pizza—but just as nourishing is the conversation, which embraces hospitality in its many guises, from the strained welcome received by Syrian refugees in the author's adoptive Germany to the langar, a free meal served in Sikh temples … Add a pinch of Derrida and a slug of retro pop culture, and you've got an irresistible amuse-bouche."
–Hephzibah Anderson (The Observer)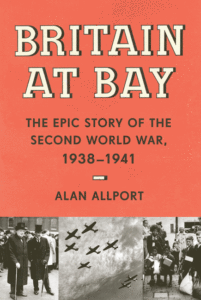 2. Britain at Bay: The Epic Story of the Second World War, 1938-1941 by Alan Allport
(Knopf)
4 Rave • 1 Positive
"… demonstrate[s] well what we can learn and need to relearn about Britain's People's War … brave and bold arguments and nuance through thick description … [Allport] moves with ease, wit and insight between the high political and diplomatic, the social and economic, the strategic and military, with biographical vignettes and anecdotes illustrating the lived experience of ordinary people. That it is an epic story there is no doubt. But the twist is that it is a tale of national decline on an epic scale… imaginatively de-familiarizes national myths … Allport's exposé of the private Chamberlain as insufferable, vain, a dreadful judge of character, and an appalling negotiator is balanced by a surprisingly judicious assessment of his foreign policy … Students of history will be grateful for it as a reference work and treasure trove for many years to come. Covering those traumatic months when civilians were under Nazi fire, the Home Intelligence Reports are a much needed reminder of the drama and diversity of experience, as well as of the quotidian, the petty, and the mundane … I, for one, can hardly wait for the sequel."
–Julie V. Gottlieb (The Times Literary Supplement)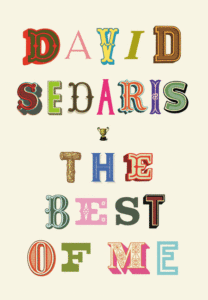 3. The Best of Me by David Sedaris
(Little Brown and Company)
3 Rave • 1 Positive
Listen to an interview with David Sedaris here
"OK, so technically, there's nothing new here. But The Best of Meis an excellent introduction to Sedaris' work if, somehow, you're not among the millions who have made him a mainstay on bestseller lists and flocked to his ticketed readings. Even if you've read or listened to every word he's ever written, it's a terrific highlights reel and a chance to view the arc of Sedaris' development as a writer over 25 years … In general, he's moved from the often outrageous, escalating rants of unhinged characters, in which he takes an off-the-wall idea and runs with it, to more deeply personal material… a well-earned victory lap."
–Heller McAlpin (The Christian Science Monitor)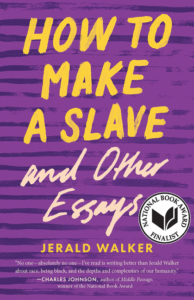 4. How to Make a Slave and Other Essays by Jerald Walker
(Mad Creek Books)
3 Rave • 1 Positive
Read an excerpt from How to Make a Slave here
"The essays in this collection are restless, brilliant and short; all but one are fewer than 10 pages. The brevity suits not just Walker's style but his worldview, too. Longer pieces would require the kind of connective tissue that might risk turning the essays into closed systems, sealing off entries and exits. Keeping things quick gives him the freedom to move; he can alight on a truth without pinning it into place."
–Jennifer Szalai (The New York Times)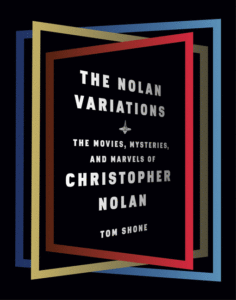 5. The Nolan Variations: The Movies, Mysteries, and Marvels of Christopher Nolan by Tom Shone
(Knopf)
2 Rave • 2 Positive
"Quite simply, this is the book for which director Christopher Nolan's many admirers have long been waiting. While his enigmatic and labyrinthine filmmaking style has drawn praise from viewers and critics alike, he has kept a similarly mysterious air about himself and his work. Yet film critic Shone sat with Nolan for numerous conversations over three years, producing what is almost a coauthored exploration of Nolan's creative process, his extensive influences, and his films … Shone seamlessly weaves these conversations within a narrative that stretches from Nolan's formative boarding school days in England to the evolution of his career and his work with key contributors such as composer Hans Zimmer, his screenwriter brother Jonathan, and his wife Emma Thomas, who has served as a producer on all his films. Only a handful of contemporary writer-directors truly merit this kind of mid-career assessment, and Shone has crafted a thoroughly entertaining and fascinating portrait … For the foreseeable future, this is the definitive word on Nolan and a must for film buffs."
–Peter Thornell (Library Journal)