Every week, the TBR pile grows a little bit more. It's getting precarious. It's taking up your whole nightstand. It's threatening to crush you in your sleep. Well, what are you waiting for? Get cracking.
FICTION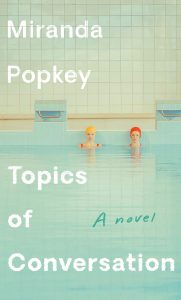 Miranda Popkey, Topics of Conversation
(Knopf)
In Popkey's debut novel, a narrator recounts a series of encounters, of conversations spread over 17 years, from 2000 to 2017. Almost all are between women, and the eponymous topics of conversation are just what you might expect: desire, sex, self-loathing, art, being children, being parents, being lovers. Popkey is the closest I've read to a millennial Rachel Cusk, but the real pleasure in this novel is the cadence of her sentences, looping and digressive, self-editing—these are sentences that show their work, and the effect is mesmerizing. "Conversation is flirtation," our narrator tells us. "Tease out enough rope and the listener, she'll hang on your every word." Consider me seduced.
–Emily Temple, Lit Hub senior editor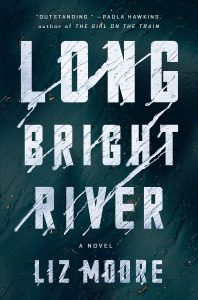 Liz Moore, Long Bright River
(Riverhead)
The Rome Prize for Literature winner and author of The Unseen World(2016) returns with a character-driven literary thriller set in a Philadelphia neighborhood ravaged by opioid addiction. The lives of two once-inseparable, now estranged sisters—Kacey, a homeless addict, and Mickey, a beat cop patrolling the same dangerous streets that have stolen Kacey away from her—converge once again when Kacey disappears at the same time a mysterious series of murders occur in Mickey's district. Moore's previous novel was both an intricate, suspenseful mystery story, and a sublimely-written, heartbreaking meditation on familial love and loss. Long Bright Riverpromises the same immersive, hybrid pleasure. 
–Dan Sheehan, Book Marks editor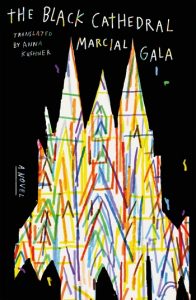 Marcial Gala, tr. by Anna Kushner, The Black Cathedral
(FSG)
Marcial Gala's The Black Cathedral (translated by Anna Kushner) isn't an easy novel to pin down: it abounds with narrators, and its sprawling narrative can feel overwhelming at times. But what ultimately emerges is a story of family, an account of a transforming Cuba, an exploration of religious devotion, and a harrowing tale of a sinister man engaged in horrific acts. The Black Cathedral might not be what you first expect, but its unpredictability serves as one of its many strengths.
–Tobias Carroll, Lit Hub contributor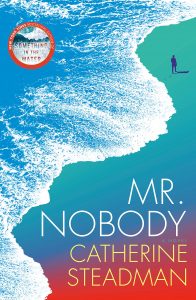 Catherine Steadman, Mr. Nobody
(Ballantine)
Meet Mr. Nobody: he's washed up on shore, barely conscious, with absolutely no identification and without the ability to speak. Who is he? Where did he come from? What happened to him? The hospital staff are confounded by him. The media becomes obsessed with him. The mysteries pile on, and Catherine Steadman will keep you turning pages.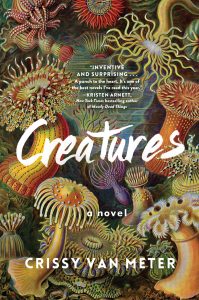 Crissy Van Meter, Creatures
(Algonquin)
On the eve of her wedding, on a fictional island near southern California, a woman tries to come to terms with her chaotic upbringing, her somewhat dysfunctional family, and the commitment she's about to make to love someone for the rest of her life. As Mark Athitakis said in Los Angeles Times, "Creatures is studded with lovely, melancholy sentences that shimmer like dark sea glass."
NONFICTION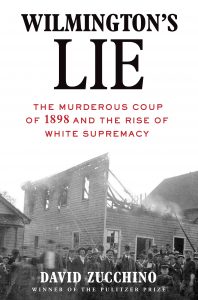 David Zucchino, Wilmington's Lie
(Grove Atlantic)
Have you ever heard of the Wilmington massacre? Wilmington, North Carolina had been a successful, bustling mixed-race community in the 1890s. But white supremacist Democrats were working to reverse the progress that had been made, plotting to overthrow an elected government with violence. On November 10, 1898, at least sixty black men were shot in the streets of Wilmington. And yet, not many people know about this lost chapter in American history. Through extensive research and riveting prose, Pulitzer Prize-winner David Zucchino is finally telling that story.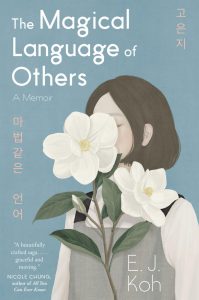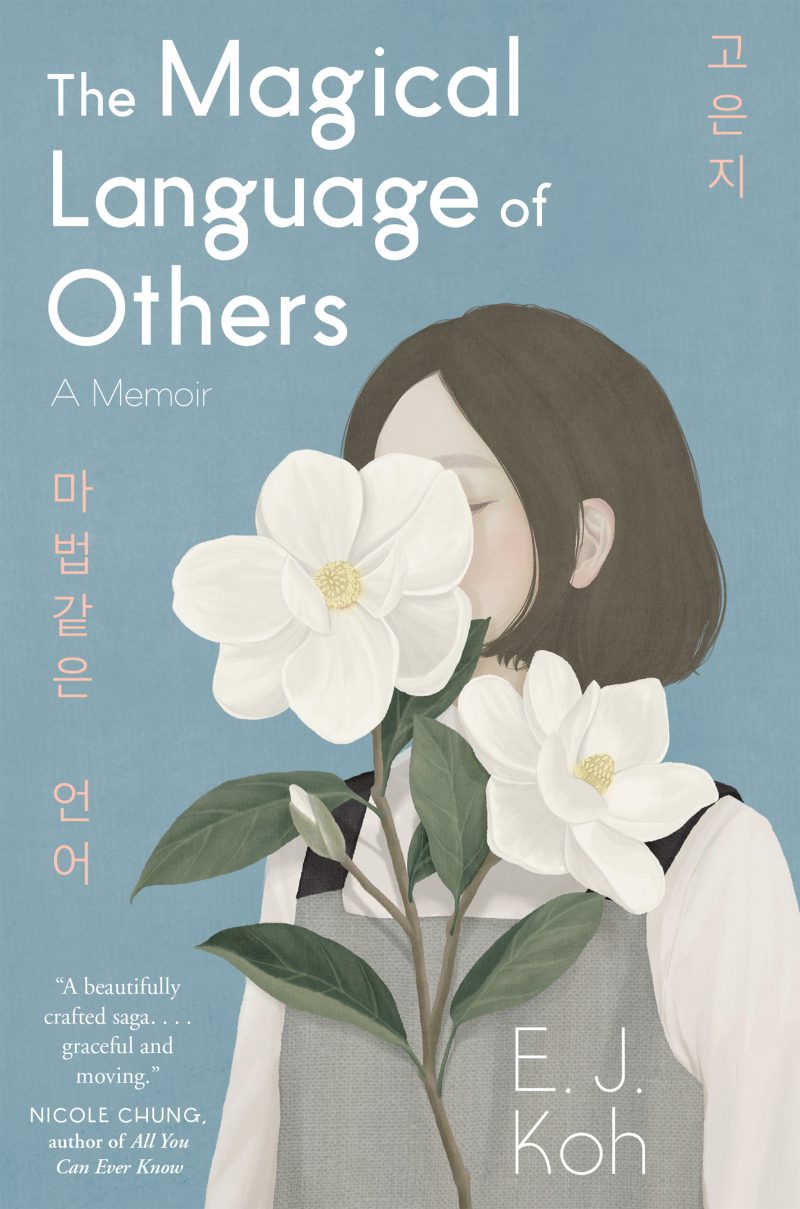 E. J. Koh, The Magical Language of Others
(Tin House)
In 1993, E.J. Koh's father accepted a job in Seoul, Korea, stashing his teenage daughter with her brother in Davis, California. The job came with perks, but not for the author of this exquisite memoir, who grew up feeling abandoned, stripped of her past. How could her mother leave a daughter behind? Years later, after an itinerant youth, some of it spent as a dancer in Korea, Koh discovers a box of letters from her mother, written in Korean, asking for forgiveness. "The Magical Language of Others" translates these letters into English, weaving them elegantly into Koh's own story, crafting a meditation on longing and the ties that were supposed to bind. At first, in the letters, mother and daughter converse in broken Korean, but as Koh's familiarity with the language grows, so does the complexity of what Koh's mother can tell her. Eventually, when Koh begins to study Japanese, they switch into that language and the learning begins again — and the stories grow. In the book's latter parts, we learn that Koh's maternal grandmother was also separated from her children when she lived in Japan during a tumultuous time, disguising herself as Japanese for her own safety. As Koh describes her own trips to Japan, she powerfully captures the way time accordions in the body. How the tongue contains all the secrets to the past, if only one can teach it the languages of others.
–John Freeman, Lit Hub executive editor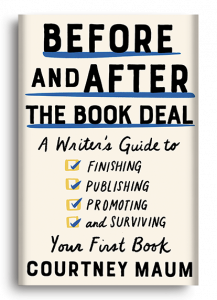 Courtney Maum, Before and After the Book Deal
(Catapult)
Yes, there are a lot of guides to becoming writers and getting published out there, but this one comes from the brain that brought us I Am Having So Much Fun Here Without You and Costalegre! Courtney Maum is here to answer all of your weird, panicked questions from all stages of your writing life. You'll get good advice, and laugh with her in the process.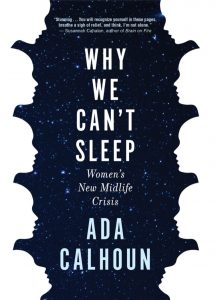 Ada Calhoun, Why We Can't Sleep
(Grove)
If Helen Gurley Brown's 1982 "Having it All" coined an adage, "Why We Can't Sleep" shows what happens when the shine has worn off. Drawing on hundreds of interviews with middle class, middle-age women of all races and from nearly all 50 states, Ada Calhoun shows where Gurley's motto led Generation X women — the first not just told they could have it all, but they ought to. Exhaustion, Calhoun reports, has been the destination. Marriage implosions, rising debt, and a constant sense of failure pop up throughout this brief but potent and sometimes funny book. Calhoun tries to take stock of what a mid-life crisis looks like for her generation of overstretched middle class women. Indeed, Gen-Xers carry more debt than Millennials and Boomers around them. How do Calhoun's subjects respond? One mother takes a hammer to her kid's I-pad when a final warning doesn't send him back to homework. Another calls in sick and goes to movies during the day to cry in private. It might be easy to make fun of such responses — many people in the country, let alone the world, don't have an i-product of any kind to smash, let alone a job to shirk, but Calhoun is quick to acknowledge how for the women she interviews that awareness adds yet more shame to their feeling. Why can't they get it together, why can't they just be grateful? Pain and being overwhelmed Calhoun concludes, for the women she interviews, is not an enlarging experience but an isolating one. On that level, Why We Can't Sleep might do much to let readers like the women Calhoun writes about that they are not alone.
–John Freeman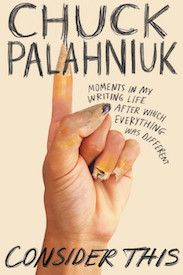 Chuck Palahniuk, Consider This
(Grand Central Publishing)
If you've read Fight Club and Choke and Survivor, if you enjoyed Invisible Monsters and Damned, if you just want to know how the heck he thinks of some of this stuff, this book is for you. Half-memoir, half-writing-guide, Consider This is the thing to pick up if you just want to live inside Chuck Palahniuk's mind for a bit.