Supporting your favorite small, independent bookstore during this strange stretch is important, but what's more important: stopping the spread of COVID-19. So, dear reader, please stay home, get excited for these brand-new books, and buy a gift card from your local indie in preparation for the glorious day when you can waltz into that store and get yourself one of these titles.
*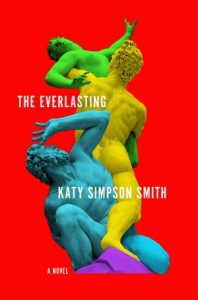 Katy Simpson Smith, The Everlasting
(Harper)
This ambitious historical novel spans some 2,000 years, following four characters in the legendary and ever-dramatic city of Rome. In the eternal city, Smith pits her characters—a monk, a biologist, a martyr, a "bastard princess"—up against our most elemental questions: of love and faith and time. Sometimes Satan wryly comments, which is the thing I'm looking forward to most of all.
–Emily Temple, Lit Hub Senior Editor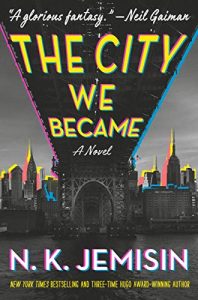 N. K. Jemisin, The City We Became
(Orbit)
N.K. Jemisin is back. The City We Became has been described by Kirkus Reviews as "a love/hate song to and rallying cry for the author's home of New York." The premise of Jemisin's speculative novel is that every great city has a human avatar who leads it through its maturity, while also resisting an extraterrestrial nemesis that seeks to destroy it. New York's avatar, however, is too weak to fight alone, and thus each of the city's five boroughs produces its own avatar: a diverse cast of characters named after the boroughs themselves. Will the five avatars come together to triumph over the mysterious Woman in White? Jemisin uses her story to speak on gentrification, police violence, and other contemporary issues that have never before been addressed so directly in her fiction before.
–Aaron Robertson, Lit Hub Assistant Editor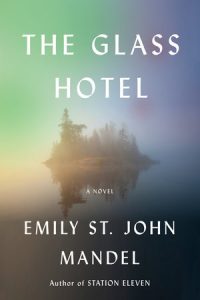 Emily St. John Mandel, The Glass Hotel
(Knopf)
Mandel's first novel since her 2014 hit Station Eleven is also an apocalypse novel, in a way—only there are many apocalypses, and they are much smaller, and much more personal. This luscious, mesmerizing book follows a cast of characters who orbit, in various ways, a man running an elaborate Ponzi scheme—a scheme that, of course, must eventually come to an end. To say more would be to rather give it away, but suffice it to say that Mandel's latest is as compelling as Station Eleven, but somehow more elegant, more haunting, and stranger.
–Emily Temple, Lit Hub Senior Editor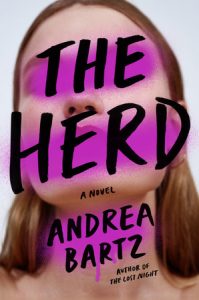 Andrea Bartz, The Herd
(Ballantine)
Her hard-hitting debut, The Lost Night, has made Andrea Bartz one to watch, and her second novel, The Herd, confirms her reputation. As The Herd begins, the glamorous owner of a feminist coworking startup vanishes on the eve a big announcement about the company. It's up to her not-so-faithful stooges to find out what's going on, and uncover the dark secrets behind the founding of the company. As someone whose building was recently taken over by a WeWork and who now has to wait 10 minutes for the elevator, I can't endorse this book enough.
–Molly Odintz, CrimeReads Senior Editor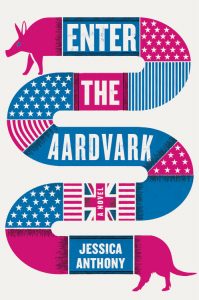 Jessica Anthony, Enter the Aardvark
(Little, Brown and Company)
One day, in Washington D.C., "millennial Congress-bro" Alexander Paine Wilson (a Republican) wakes up to find an enormous taxidermied aardvark on his doorstep, kicking off an outrageous string of events and a novel that romps back and forth between Victorian England and contemporary America to great effect. "If you've been wondering, as I have, where the spirit of Nathanael West might be in these berserk and awful times," wrote Joshua Ferris, "enter Jessica Anthony. With her highly inventive, ever attentive, and morally serious (as all great comedy must be) Enter the Aardvark, she estranges all over again our deplorable political moment, and thereby helps make it bearable." A feat indeed.
–Emily Temple, Lit Hub Senior Editor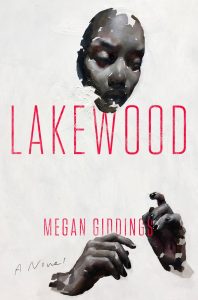 Megan Giddings, Lakewood
(Amistad)
There is something wrong with Lakewood, Michigan, and a young black woman named Lena Johnson is about to find out what that is. When Lena's grandmother dies and the family's debt comes to light, Lena drops out of college to take up a high paying job in the isolated town of Lakewood. She lives a comfortable life here in exchange for her participation in a secret program where strange things are happening: eye drops change the color of people's irises, pills promise to get rid of bad thoughts, and so on. Like Get Out, Megan Giddings' Lakewood addresses the real historical horror of scientific "experimentation" on black bodies.
–Aaron Robertson, Lit Hub Assistant Editor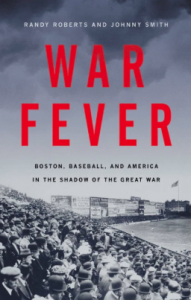 Randy Roberts and Johnny Smith, War Fever
(Basic Books)
If you're itching for a little baseball content this month, look no further than War Fever, which pinpoints a specific moment in US history and spins it through the stories of three men, one of which is the legendary Babe Ruth. (The others are pretty fun, too: Charles Whittlesey, a law school grad turned unlikely hero, and Karl Muck, the German conductor of the Boston Symphony Orchestra who's accused of being a spy!) War Fever is both sweeping and ambitious in scope and a deeply personal portrait of three key figures in history.
–Katie Yee, Book Marks Assistant Editor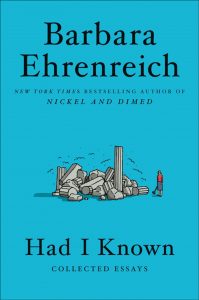 Barbara Ehrenreich, Had I Known
(Twelve)
I have long had an enormous place in my heart for the journalism of Barbara Ehrenreich, who I instinctively pair in my head with Molly Ivins on some muckraking road movie, two honest-to-goodness social justice warriors lighting out for the oil fields to take names and stir up shit. Ehrenreich made her name with Nickel and Dimed (2001), a must-read work of immersive reporting in which she gave lie to the central tenet of the American Dream: if you work hard, 40 hours a week, you'll make it. In the subsequent 20 years, we've come to understand just how devastating are the consequences of income inequality in a country that makes you pay for everything out of pocket: your health, your childcare, your education… And Ehrenreich's been there the whole time, reporting and writing about life in the richest country in the world.
–Jonny Diamond, Lit Hub Editor in Chief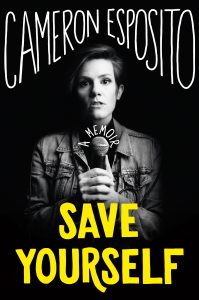 Cameron Esposito, Save Yourself
(Grand Central)
In the last couple of years, Cameron Esposito has made comedy from the forefront of representing queer life, including in the show Take My Wife, a Netflix comedy special that raised more than $70,000 for the Rape, Abuse & Incest National Network, and a new set chronicling her experience with lesbian divorce. Now, she's releasing an essay collection that follows her upbringing in a strictly Catholic environment to her struggle to gain traction as a standup comic in a field hostile to women and queer people. Even as a fan who's familiar with her story, I'm looking forward to seeing what new additions the book has to offer.
–Corinne Segal, Lit Hub Senior Editor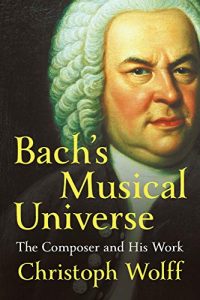 Christoph Wolff, Bach's Musical Universe
(W. W. Norton & Company)
Reading Bach's Musical Universe is like having a conversation with a very knowledgeable friend. Christoph Wolff has clearly immersed himself completely in his research and has emerged with the ability to guide contemporary readers seamlessly through Bach's life and impressive musical oeuvre.
–Katie Yee, Book Marks Assistant Editor