Bookstores are very close to our hearts here at Lit Hub. By now we all know how devastating this pandemic is going to be for independently owned businesses of all kinds, as federal help inevitably trickles first to corporations (despite a generation of politically expedient "Main Street" mythologizing).
Of course, buying books is a good way to support bookstores, but if you care about small businesses, and have the means, buying gift cards is even more helpful. As Brad Johnson wrote for us this morning:
Ask your favorite bookstores which would be better for them right now: that order, or a gift certificate of the same amount? I know how I'm answering.
Not only is this approach good for bookstores, it's good for all the small businesses in your community (your neighbors!), and gives them at least a fighting chance to get through to other side of this. Nothing can replace financial relief from state and federal government, but if you have the means right now, gift cards are the best form of immediate relief for small businesses. (BONUS: If you send Two Lines Press proof of your support, they'll send you a lovely tote bag.)
With all that in mind we're starting a social media campaign to encourage those who can to buy gift cards from their local businesses, with the hashtag #BuyGiftCards. Look, I've never willingly started a hashtag before, but we have to try—with whatever tools we have—to help those around us. So grab any one of the images below (based on WWII war bonds campaigns) and share widely with the hashtag #BuyGiftCards.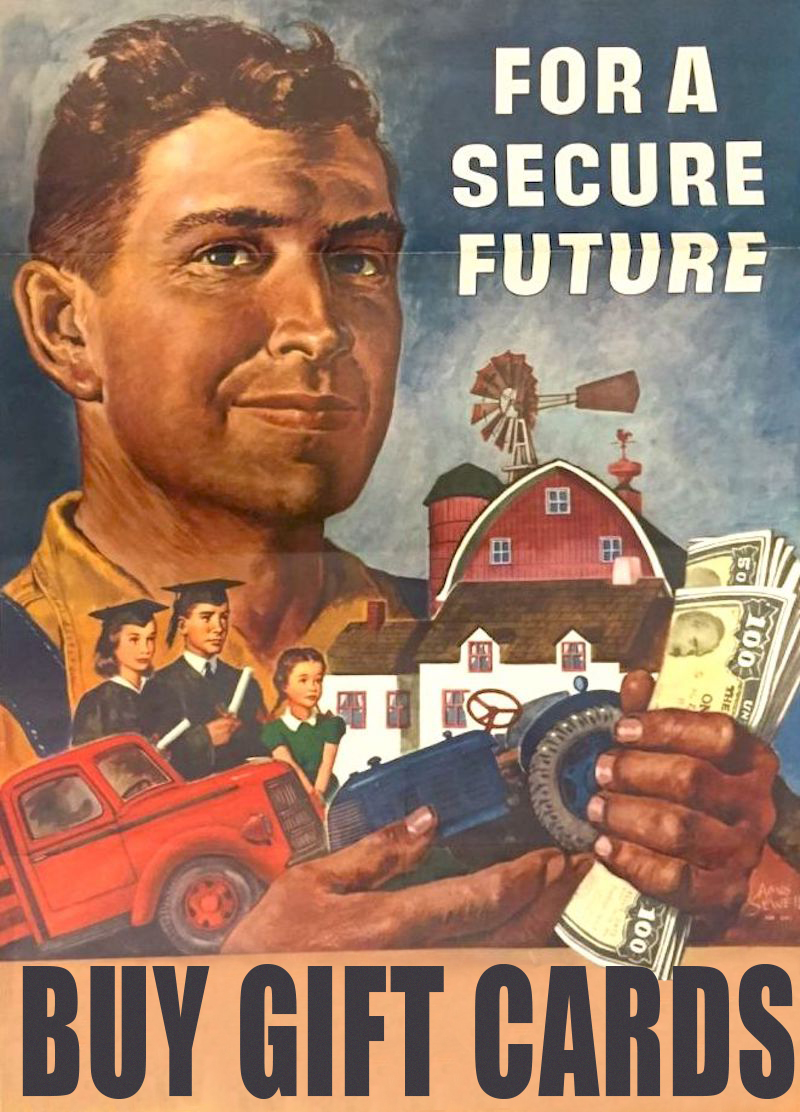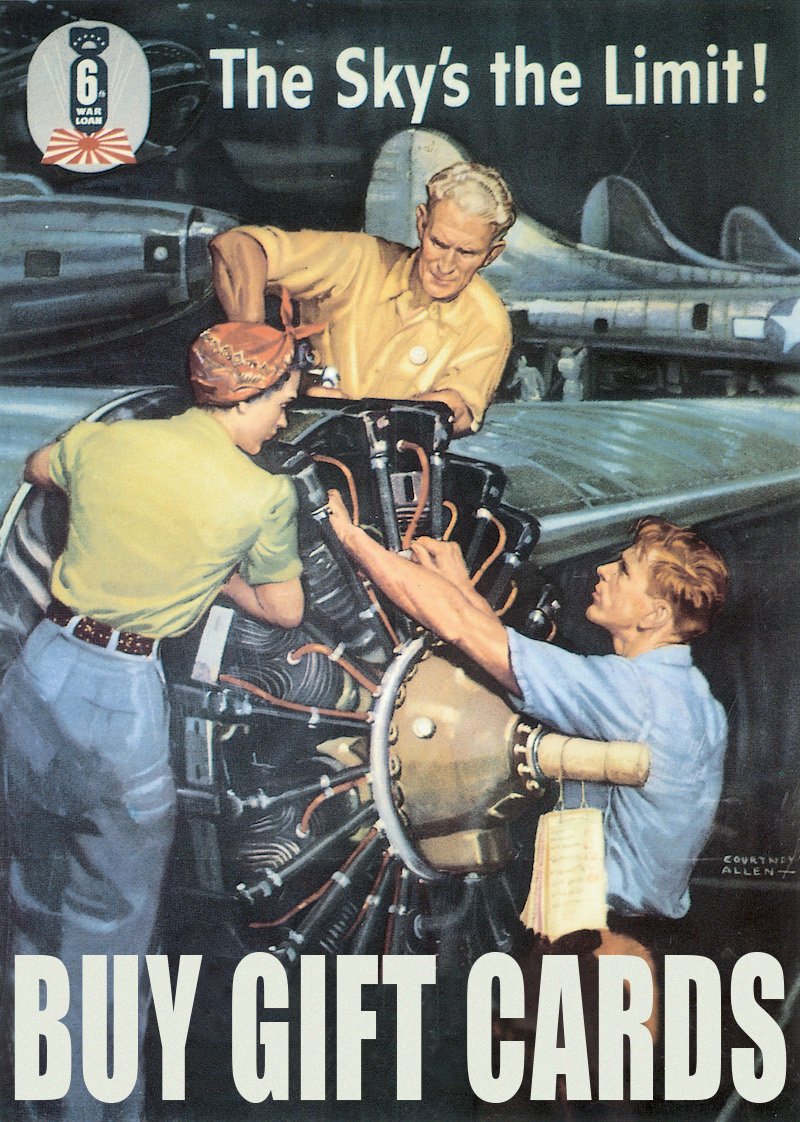 Coming up later this aft, how you can support booksellers—and other small business employees—through worker relief funds and other resources.