Haruki Murakami has something of a reputation for being reclusive, but strangely—and happily—Murakami fans have had plenty of Murakami-related content to chew on during the pandemic. He's running an ongoing radio program; he hosted a bossa nova jam; a public library housing his archives is being built in his honor. And the latest in fun Murakami events has arrived: he's collaborated on a clothing line for the casual wear designer UNIQLO . . . with himself as the theme.
When you think about it, Murakami and UNIQLO are a natural pairing, as the writer has an intentionally stripped-down fashion aesthetic and UNIQLO is known for its basics. "I try to wear plain clothes, the simpler the better. Jeans and a T-shirt, with a sweatshirt or sweater," said Murakami in an interview for UNIQLO's LifeWear Magazine. "I think it's great when someone can make everyday clothes look comfortable . . . UNIQLO has stores all over the world, so if you're on a trip and need something, they save the day."
The clothing line features eight shirts with Murakami-themed graphic designs; both inspired by his books and his ongoing radio project. Take a look at a few: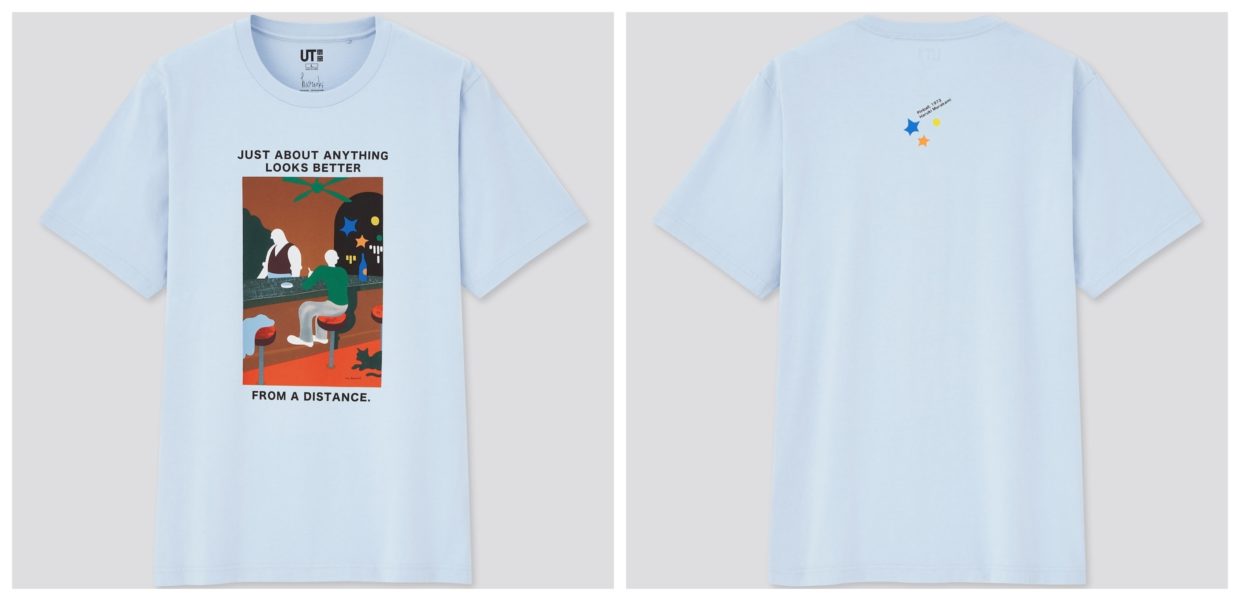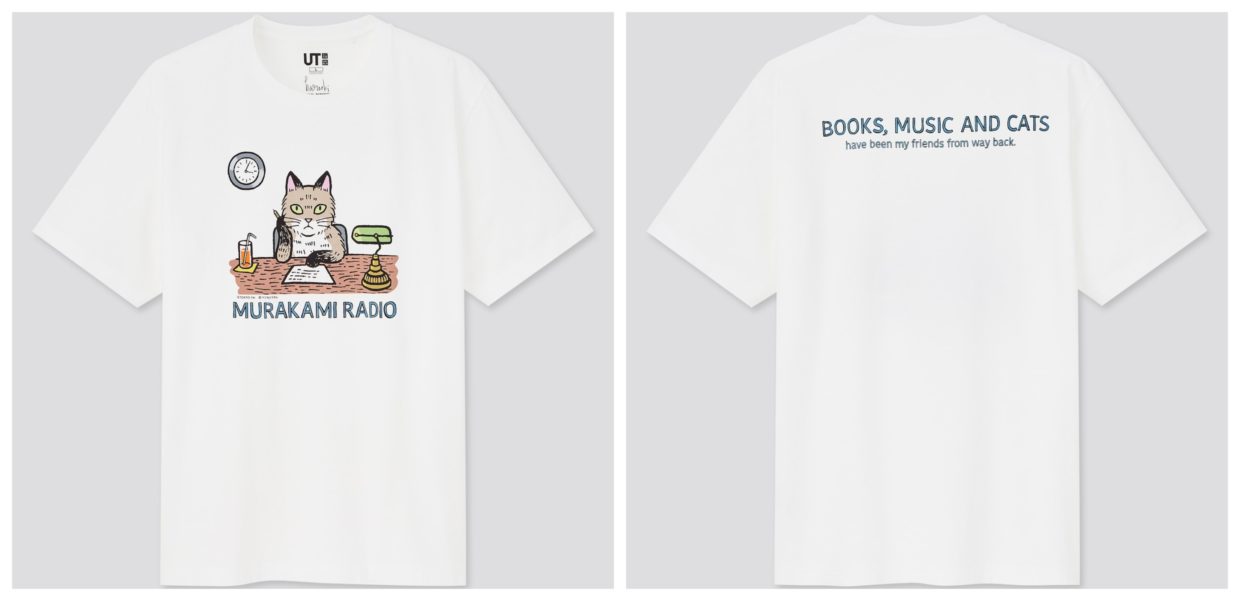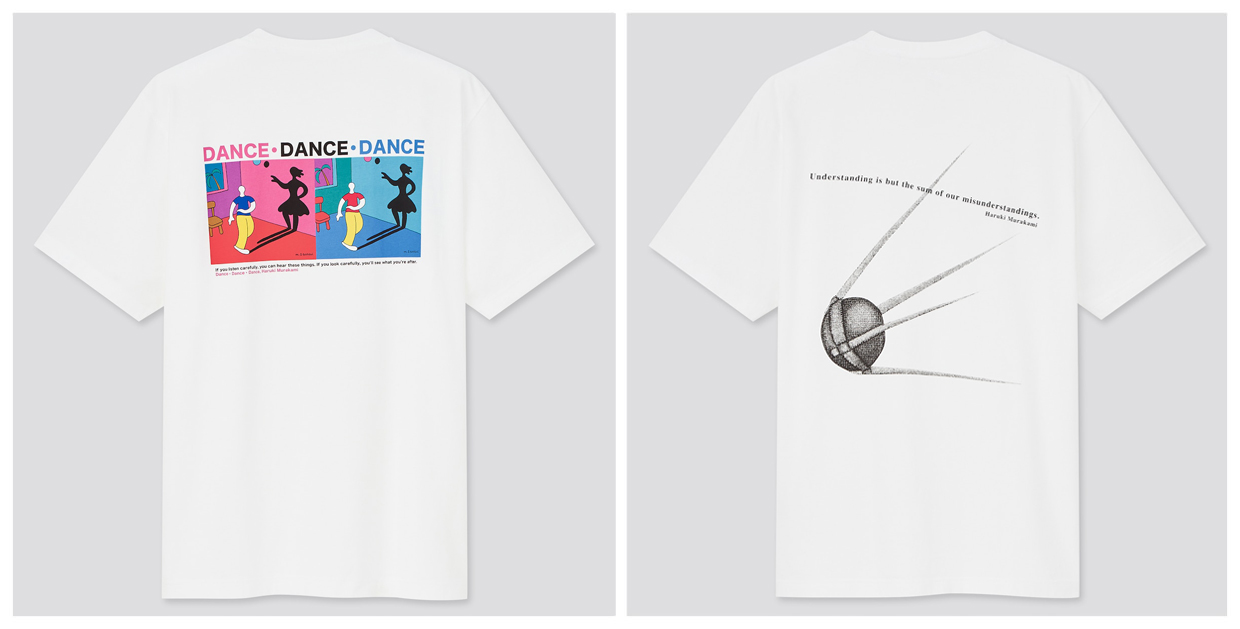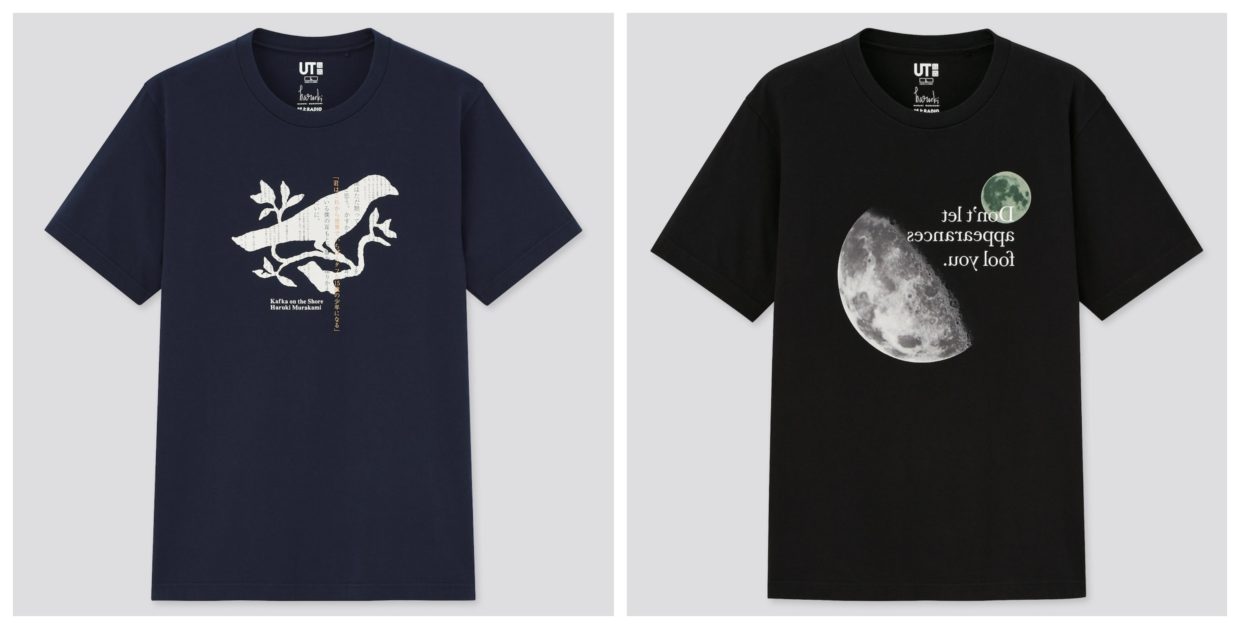 The full collection can be browsed here, and will be available for purchase March 8. I think they look very stylish, and the cat-themed one is especially in keeping with Murakami's well-documented interests. Next maybe he'll collab on some delicate, shell-like ears.