A Brief History of Seven-Figure Book Advances
From Tom Wolfe to Kristen Roupenian
Ah, book writing. For most people, it is not a viable (or at least not a reliable) source of income, but for the lucky and/or talented few, it can be pretty lucrative. Extremely lucrative, in some cases! Six-figure book deals used to be the gasp-worthy news in the literary world, but over the years, it's been upped to seven. But who exactly is getting paid?
For the purposes of this list, I'm limiting the field to literary fiction sold over the last ten years—mostly because it's the genre with the fewest, and therefore most notable, big-money deals (other than poetry, I suppose). Yes, the Obamas sold their books for "well into eight figures," but it's hard to compare a deal like that to one for a highbrow novel or a story collection. I'm also limited to information that is publicly available—or at least available on Publishers Marketplace—so I'll make no claims that this is anything close to a complete list. Lots of deals are not reported in the public sphere, and for instance, while I've heard certain rumors, and while I'd wager that Jonathan Franzen, Jonathan Safran Foer, Rachel Kushner and other big-name authors have gotten sizeable advances for recent books, I haven't found any specific intel to that effect, and so I can't swear to it. (If you can, though . . . email me.) So now, without further ado, a brief history of recent seven-figure book advances, in reverse chronological order: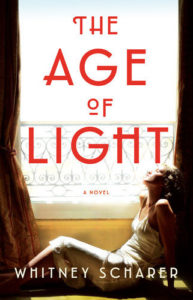 Whitney Scharer, The Age of Light ($1 million +)
In September of 2017, after receiving 13 bids on the book, Julie Barer sold Whitney Scharer's debut to Judy Clain of Little, Brown for what EW called "north of $1 million." "I think what makes Whitney's novel so special is that it's very accessible, so it has the commercial potential to reach a broad audience, but it is also gorgeously written with great psychological sophistication," Barer told EW. "One editor described it as the kind of book that is both 'what women want to read and what they need to read.'" The novel, a fictionalization of the love story between Lee Miller and Man Ray, is slated for February of 2019.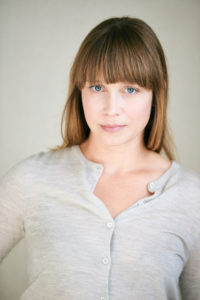 Kate Hope Day, If, Then ($1 million)
Another buzzy debut that sold for a reported seven figures at the 2017 Frankfurt Book Fair was Kate Hope Day's Leftovers-esque If, Then, acquired by Andrea Walker at Random House in a two-book deal. The author's website describes it this way: "Set in a sleepy town in Oregon at the base of a dormant volcano, the novel follows four neighbors who find their lives upended when they see visions of themselves in an alternate reality, and have to question the choices and chances they've taken in their lives as a natural disaster is looming." The novel is forthcoming in early 2019.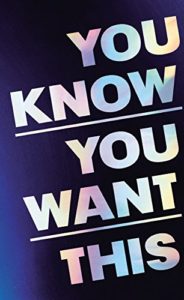 Kristen Roupenian, You Know You Want This ($1.2 million)
In December of 2017, a short story published in the New Yorker set the internet on fire. People were reading it, people were talking about it, people were talking about why people were reading it and talking about it. It became the second-most read article on the New Yorker website, despite its December publication date. That short story, of course, was Kristen Roupenian's "Cat Person." Not long after the uproar, Roupenian sold her collection, You Know You Want This, and an untitled novel, to Scout Press for "$1.2 million or more," according to Publishers Marketplace. This is quite a high number for a deal with a focus on a short story collection. "It's not that it's never happened, but it is unusual," Michael Cader, the founder of Publishers Marketplace, told The New York Times. "But it's also unusual if not unprecedented for a story of any kind to drive that kind of viral attention so quickly online." More power to her.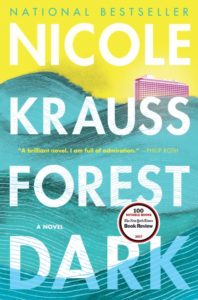 Nicole Krauss, Forest Dark ($4 million)
In 2015, already a literary household name on the strength of her 2005 novel The History of Love, Nicole Kruass signed a two-book deal with Harper, for a novel, then called Late Wonder, and a story collection, How to Be a Man. I assume that the novel she published in 2017, Forest Dark, set between Tel Aviv and New York, is the retitled Late Wonder—which means we can be looking forward to a collection.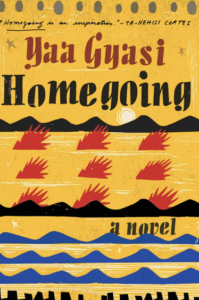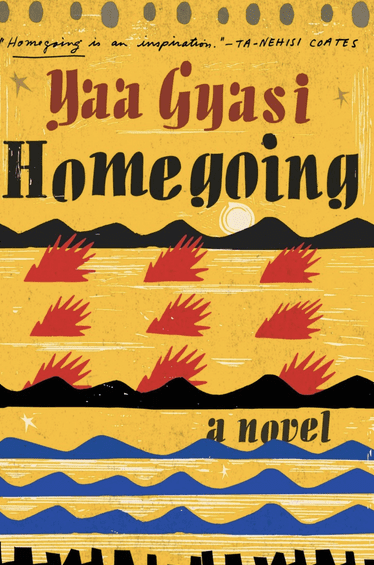 Yaa Gyasi, Homegoing ($1 million)
In 2015, Yaa Gyasi, then only 25, sold her debut novel for a reported seven figures. It went on to win the PEN/ Hemingway Award, and the NBCC's John Leonard Award, and Gyasi was selected as one of the National Book Foundation's 5 Under 35.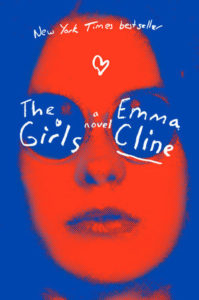 Emma Cline, The Girls ($2 million)
You knew this one was coming. In 2014, after a 12-publisher auction, Bill Clegg sold Emma Cline's debut—based in part on the Manson Family murders—to Kate Medina at Random House for a "rumored $2 million and change." On top of that, the film rights were acquired by Scott Rudin even before the book had a publisher. When it was published in 2016, when Cline was just 27 years old, it was a New York Times bestseller and discussed constantly. It may be cynical to think so, but I'd imagine that the recent plagiarism accusations will only increase the appetite for her next book.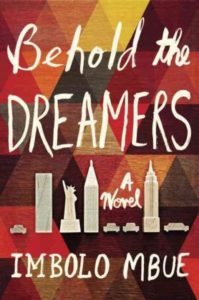 Imbolo Mbue, Behold the Dreamers ($1 million)
Also in 2014, and also to Random House went Imbolo Mbue's debut novel, then titled The Longings of Jende Jonga, for seven figures. Since its publication in August 2016, the book has become a New York Times Bestseller and won the PEN/Faulkner Award.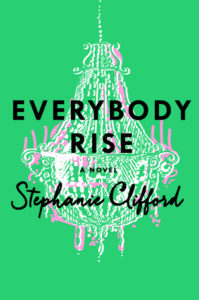 Stephanie Clifford, Everybody Rise ($1 million)
No, not that Stephanie Clifford—though her book deal, when it comes, is almost certain to hit the million-dollar mark. This Stephanie Clifford was, in 2014, a 36-year-old New York Times reporter when her agent Elisabeth Weed sold her debut novel to Charles Spicer at St. Martin's Press for "a low seven–figure sum." Movie rights were sold concurrently to Fox 2000 Pictures, but response to the novel was mixed. The (notoriously harsh) Kirkus put it this way: "Clifford's debut tries to be a Bonfire of the Vanities for our time but doesn't make it."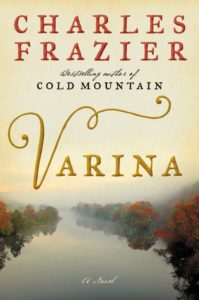 Charles Frazier, Varina ($3 million)
In 2014, Charles Frazier, National Book Award-winning author of Cold Mountain, sold his fourth novel, which just came out last month, to Daniel Halpern at Ecco for "$3 million or more," according to Publishers Marketplace. Varina is a return to the Civil War era for Frazier—the only question is, will it too become a great film?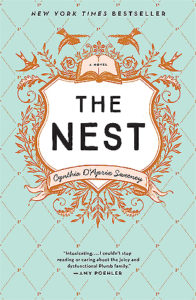 Cynthia D'Aprix Sweeney, The Nest ($1 million)
Another blockbuster debut novel, this one sold in 2014 to Megan Lynch at Ecco for a reported seven figures—and that was before Lynch even knew that Sweeney was close enough with Amy Poehler to get a blurb. It was a bestseller and on a ton of best-of-the-year lists in 2016, and now it's being adapted by Emily V. Gordon for Amazon.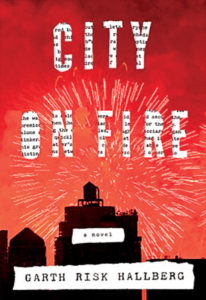 Garth Risk Hallberg, City on Fire ($2 million)
In 2013, Hallberg's epic 900-page novel sold for "close to $2 million" after a 12-publisher auction, which some speculated at the time was the most ever paid for a North American debut. Scott Rudin bought the film rights before the literary auction. The book did become a bestseller, but critical response was mixed, and there was a distinct sense of backlash to the high price tag—with critics not only asking "is this book good?" but "is this book $2 million good?"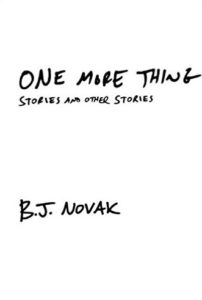 B.J. Novak, One More Thing ($1 million)
Well, it never hurts to be famous already. In 2013, after a nine-publisher auction, BJ Novak sold his book of short stories in a two-book deal to Knopf for seven figures. The response was . . . pretty decent!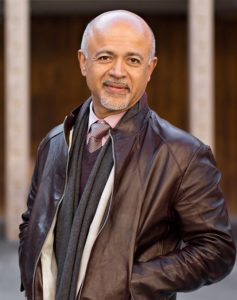 Abraham Verghese, The Maramon Convention ($5 million)
In 2013, the author of Cutting for Stone sold his second novel at auction to Nan Graham at Scribner for, according to Publishers Marketplace, "$5 million or more." It has not yet been released. On his website, Verghese says of the book: "It's set in the estates, in the 40s and 50s, that interesting period of transition from British rule. I come here almost every year . . . I know Kerala fairly well. It's a culture that hasn't been explored that much in a literary sense . . . and lots of room for another novel set there."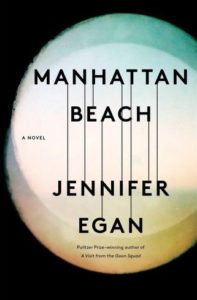 Jennifer Egan, Manhattan Beach ($1 million)
In 2012, two years after the publication of her Pulitzer Prize-winning A Visit From the Goon Squad, Jennifer Egan was enticed away from Knopf by Nan Graham at Scribner, in part by a seven-figure two-book deal. It probably was more than just $1 million, considering the Pulitzer, but I couldn't find any more specific information—so let's say $1 million at least.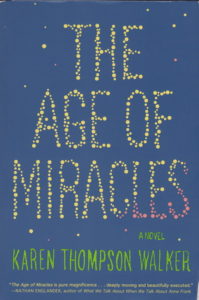 Karen Thompson Walker, The Age of Miracles ($1 million)
In 2011, editor Karen Thompson Walker sold her debut—a novel about what might happen if the earth's rotation slowed—to Kate Medina at Random House, for "low seven-figures," according to Publishers Marketplace. The book received mostly positive reviews, found a place on a number of year-end lists, and became a bestseller.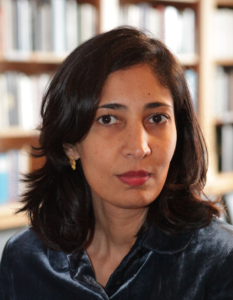 Kiran Desai, The Loneliness of Sonia and Sunny ($2.5 million)
In 2010, in a deal brokered by Andrew Wylie himself, Knopf reportedly spent $2.5 million on Booker Prize-winning novelist Kiran Desai's The Loneliness of Sonia and Sunny—based on nothing except a 4-page proposal. That may be why, eight years later, we still haven't seen hide nor hair of this novel.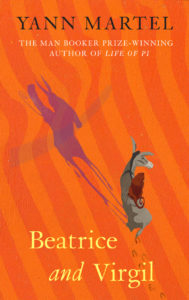 Yann Martel, Beatrice and Virgil ($3.2 million)
In 2009, Booker Prize-winning author of Life of Pi Yann Martel sold his next book, "an allegory about the Holocaust involving animals," to Cindy Spiegel at Spiegel & Grau for around $3.2 million, according to Publishers Marketplace. The Globe and Mail wrote that the figure was "likely the most ever paid for a single Canadian novel."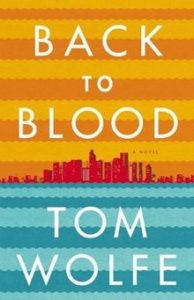 Tom Wolfe, Back to Blood ($7 million)
Back in 2008, Tom Wolfe made waves when he threw over his longtime publisher, Farrar, Straus & Giroux, to sell the rights to his next novel to Little, Brown for "close to $7 million," despite the fact that his previous novel, I Am Charlotte Simmons, hadn't exactly sold well (relative to its advance, at least). In the end, though it did grace the bestseller list for three weeks, Back to Blood did even worse.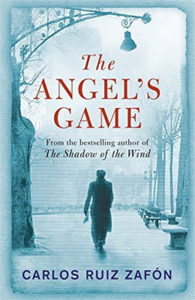 Carlos Ruiz Zafón, The Angel's Game ($4 million)
According to Publishers Marketplace, in 2008, super-bestseller Carlos Ruiz Zafón sold the prequel to The Shadow of the Wind to Doubleday for more than $4 million. Well, you can't blame them. Everybody loves Carlos Ruiz Zafón.
---