The 20 Best Literary Adaptations to Watch on Netflix Tonight
On the Off-Chance You're Tired of Reading
At last, it's Friday. Perhaps you're planning to go on home and kick back with a nice book. Or perhaps you've been reading all week and you're tired and your feet hurt and your eyes are unfocused and hell, you're planning to go on home and kick back with a nice Netflix. (This is all assuming you don't have Real Plans, of course—if you ask me, Real Plans are for Saturdays.) But maybe you'd like your Netflix binge to be at least a little bit literary (you do have a personal brand, after all). If so, here are a few suggestions for adaptations and beyond that you can stream into your home this very evening. Like magic!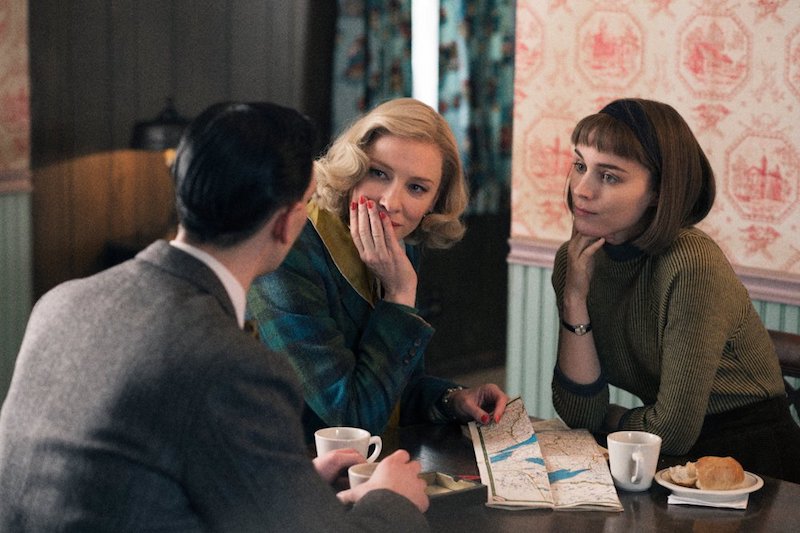 Carol (2015)
Based on: Patricia Highsmith, The Price of Salt (1952)
A beautiful and subtle 1950s romance based on the novel by Highsmith, which according to Rolling Stone is often "considered the first love story between two women wherein neither ends up crazy or dead." The novel, as it happens, was sparked by an encounter Highsmith herself had while she was working at the toy counter at Bloomingdale's in 1948, and a beautiful woman in a mink coat came to order a doll. She thought of it as her most personal work; it is a phenomenal movie.
The Magicians (2015–)
Based on: Lev Grossman, The Magicians trilogy (2009-2014)
I honestly don't know why more people aren't obsessed with The Magicians. It is absurdly good. Okay, maybe the first season was only okay. But don't be fooled, because the second and third seasons are truly fantastic, especially if you are a pop culture nerd, and can fully appreciate all the referencing and lampshading and doubling back on the genre that this show pulls off so beautifully. I mean, there's a whole conversation held in SFF references . . . in order to fool the spying Faerie Queen, obviously. Even if you aren't a big nerd like some people, you can luxuriate in the witty, whip-smart repartee and top-shelf female characters. Listen, just try it: if you aren't charmed by mean-girl-makes-good Margo, I'll eat some magic cupcakes.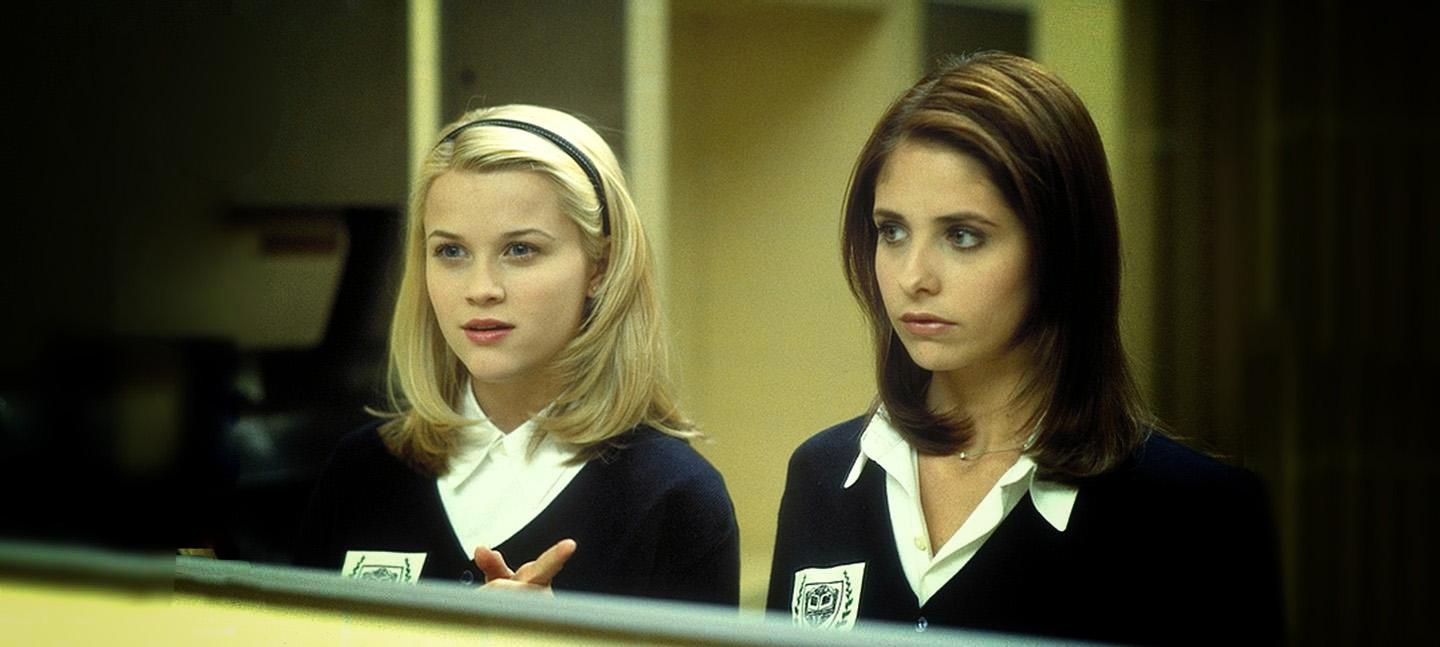 Cruel Intentions (1999)
Based on: Pierre Choderlos de Laclos, Les Liaisons dangereuses (1782)
Listen, I don't have any idea if this movie is really any good or if it just lights up all the teenage feelings in my heart. Actually, I do know: this movie is amazing. A very . . . loose interpretation of a classic 18th-century epistolary novel about the French aristocracy, it pits sexually devious and extremely rich New York City teens against one another—to the destruction of all. But also: Sarah Michelle Gellar! Ryan Phillippe! Reese Witherspoon! Selma Blair! Sean Patrick Thomas! Honestly.
Alias Grace (2017)
Based on: Margaret Atwood, Alias Grace (1996)
Handmaid's Tale is all very well and good, but it's on Hulu. Alias Grace is a very good miniseries based on a very good book based on a terrifying true story: that of "celebrated murderess" Grace Marks, a maid convicted of slaying her employer and his housekeeper, but whose imprisonment rather divided opinion. Not only is this a riveting murder mystery, but it's a psychological drama and an investigation into the nature of fame.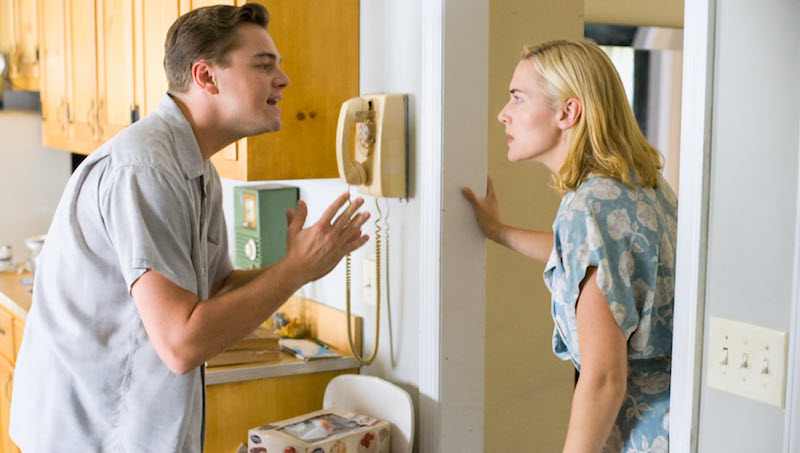 Revolutionary Road (2008)
Based on: Richard Yates, Revolutionary Road (1962)
Another 1950s period drama, this one centering on one very troubled marriage, but also on the very troubled promise of the American dream. The film is great, but even with Leonardo DiCaprio, Kate Winslet, and Kathy Bates, it isn't quite as good as the novel on which it is based—Yates's debut, which was a National Book Award finalist and is truly harrowing. Still: I'd recommend both, so long as you have emotional capital to spare.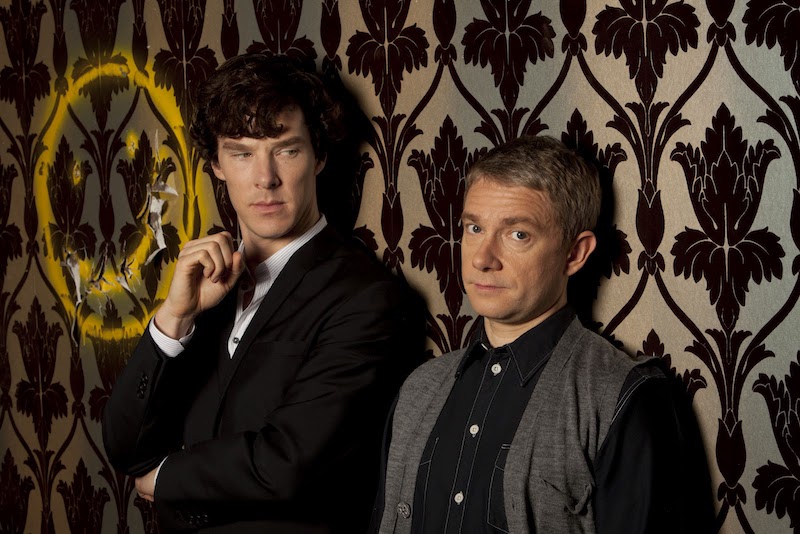 Sherlock (2010–)
Based on: Sir Arthur Conan Doyle, the Sherlock Holmes stories (1887-1927)
My own personal favorite Sherlock Holmes expert would tell you that the only true on-screen Holmes is Jeremy Brett, but I can't help but love the updated, tech-infused Sherlock, which drags the consulting detective (who holds the record for the "most portrayed movie character") into the streets of contemporary London. Both leads are wonderful, and if some of the dignity has been lost, it's been replaced with loads of fun.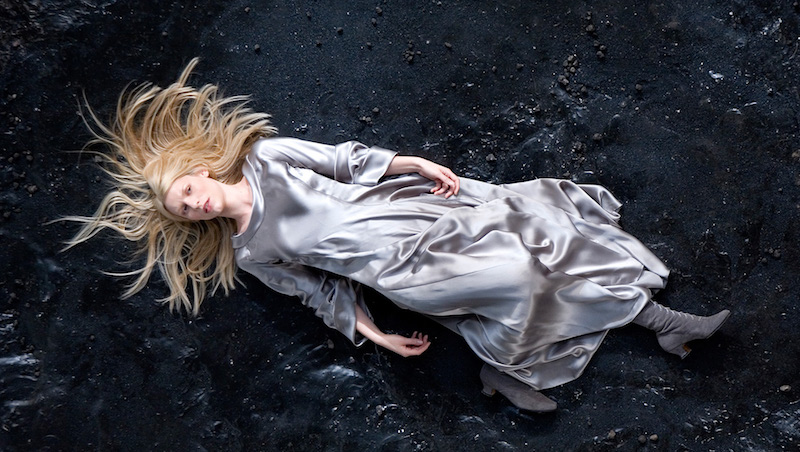 Stardust (2007)
Based on: Neil Gaiman, Stardust (1998)
I watched this movie, which was made for children, completely accidentally—and completely fell in love with it. It's goofy and sentimental and wonderful: Claire Danes is a fallen star, Michelle Pfieffer is the witch who needs to kill her to stay young, Charlie Cox is trying to bring her back as a gift to his beloved mean girl Sienna Miller, Robert DeNiro is a gleeful cross-dressing pirate king. You know! It's all very clever and fun and winking, as you'd expect from anything related to Neil Gaiman, but also manages to be pretty profound, at least once or twice.
The Iron Giant (1999)
Based on: Ted Hughes, The Iron Man (1968)
Did you know that Excellent American Animated Film The Iron Giant is based on a novel by British Poet Laureate and Bad Plath Husband Ted Hughes? Well now you know, which is as good a reason as any to rewatch it.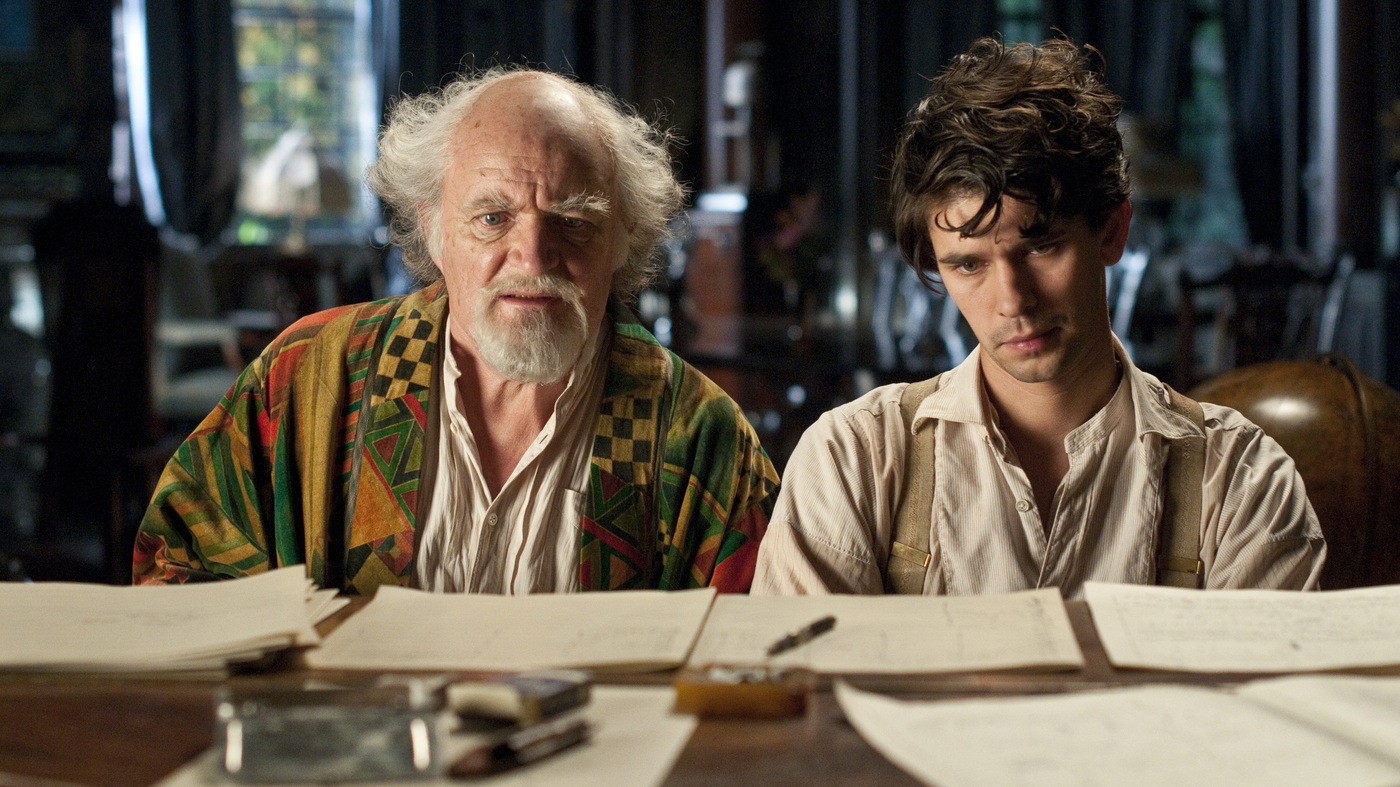 Cloud Atlas (2012)
Based on: David Mitchell, Cloud Atlas (2004)
Ah, this movie is sort of a mess. But it's a big, beautiful, rampage of a mess, and if you love the novel it's based on as much as I do, it's worth the bagginess to see its best parts brought to life. Plus, no one has ever really disliked a movie with Tom Hanks in it.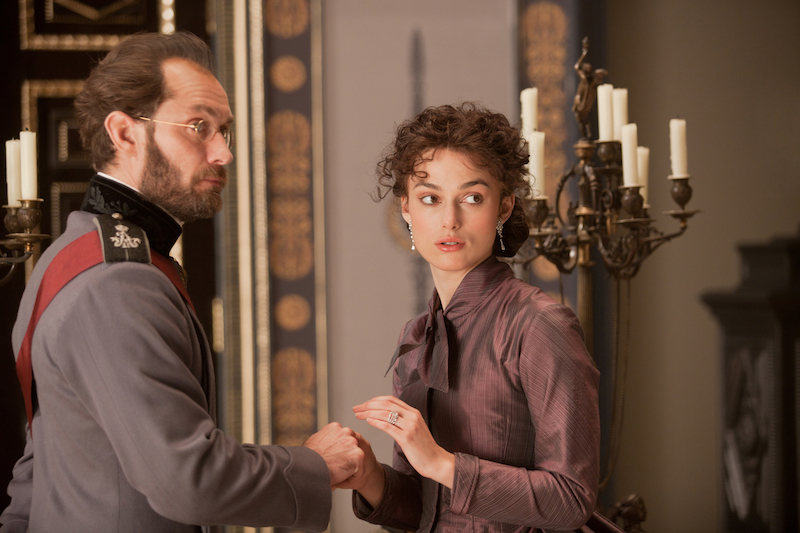 Anna Karenina (2012)
Based on: Leo Tolstoy, Anna Karenina (1978)
It seems like it would be difficult to adapt a novel deemed "flawless" by both Dostoevsky and Nabokov—but I guess it isn't, since it's been done a gazillion times. The most recent film version, with a screenplay by Tom Stoppard, is either pretty good or just okay, depending on how you feel about Keira Knightley. I'd say it's worth watching either way—especially if you haven't read the novel. Don't you want to finally understand all those train jokes people are always making?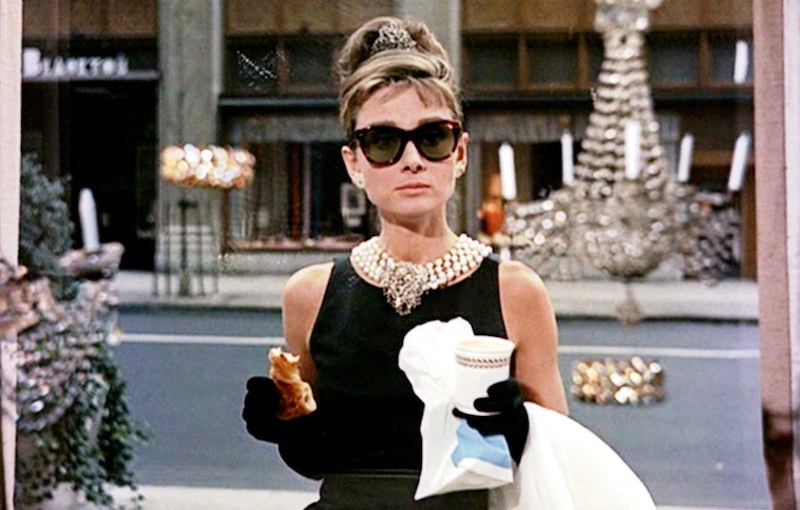 Breakfast at Tiffany's (1961)
Based on: Truman Capote, Breakfast at Tiffany's (1958)
I'm not a huge Breakfast at Tiffany's fan, and for that matter, neither was Capote—"The book was really rather bitter," he said in a 1968 interview, "and Holly Golightly was real—a tough character, not an Audrey Hepburn type at all. The film became a mawkish valentine to New York City and Holly and, as a result, was thin and pretty, whereas it should have been rich and ugly. It bore as much resemblance to my work as the Rockettes do to Ulanova." That said, the movie has many fans, and you could make an argument that it's required viewing on the basis of maintaining one's cultural literacy. Or you can make an argument that it's really fun to watch and point out all the ways that it is different from and inferior to the original novella. Either way!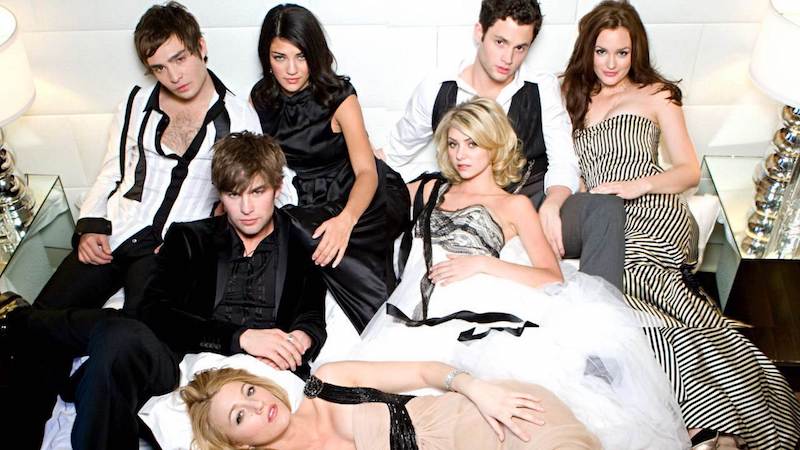 Gossip Girl (2007-2012)
Based on: Cecily von Ziegesar, Gossip Girl series (2002–2011)
I know what you're thinking, and yes, it's complete and utter nonsense, but the thing is, it's also very good television.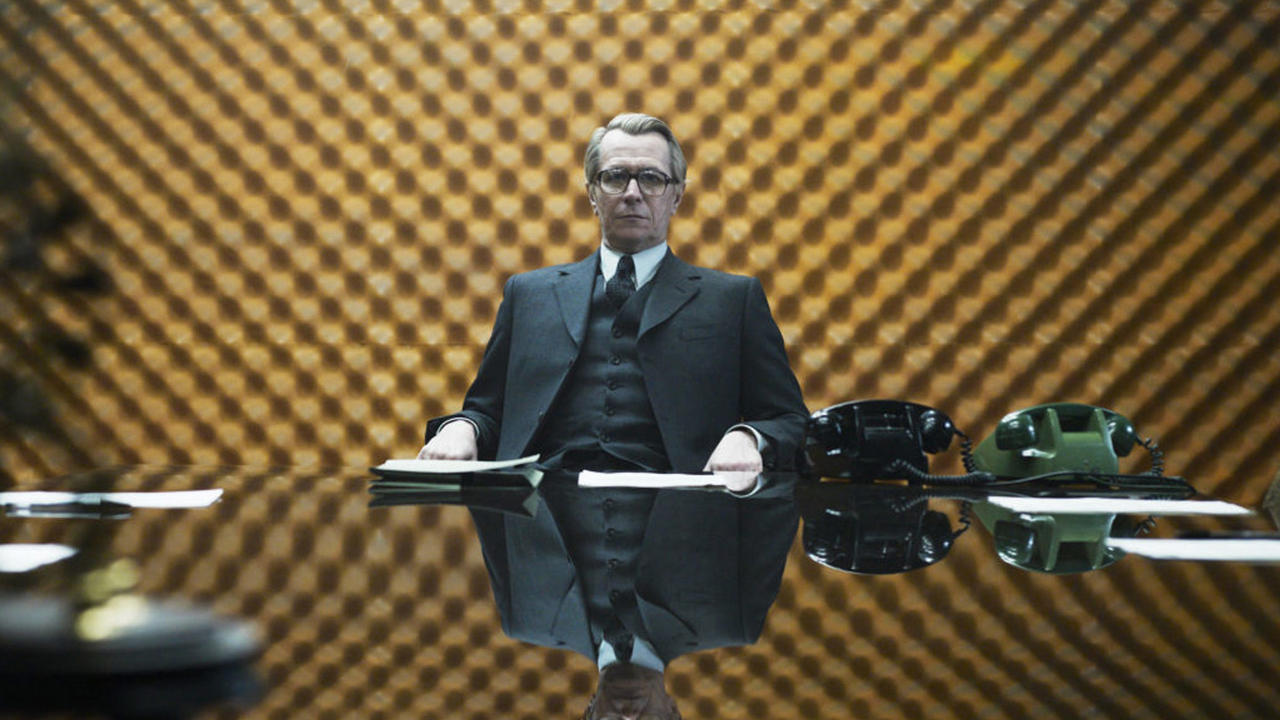 Tinker Tailor Soldier Spy (2011)
Based on: John le Carré, Tinker Tailor Soldier Spy (1974)
Cold War spy films never seem to get old—and this is one of the best in recent memory, about the search for a Soviet mole embedded in MI6. The book it's based on, too, is one of the best, finely balanced and tense, with fewer explosions and more secrets than others in its genre. Roger Ebert said it "redefined modern spy fiction," and John Powers at NPR called it "not merely the greatest spy novel ever written, but the source of a 1979 BBC adaptation that's the greatest spy show ever made"—a show that, indeed, might be even better than the 2011 film. But you'll have to go to the BBC to round out your consumption on that one.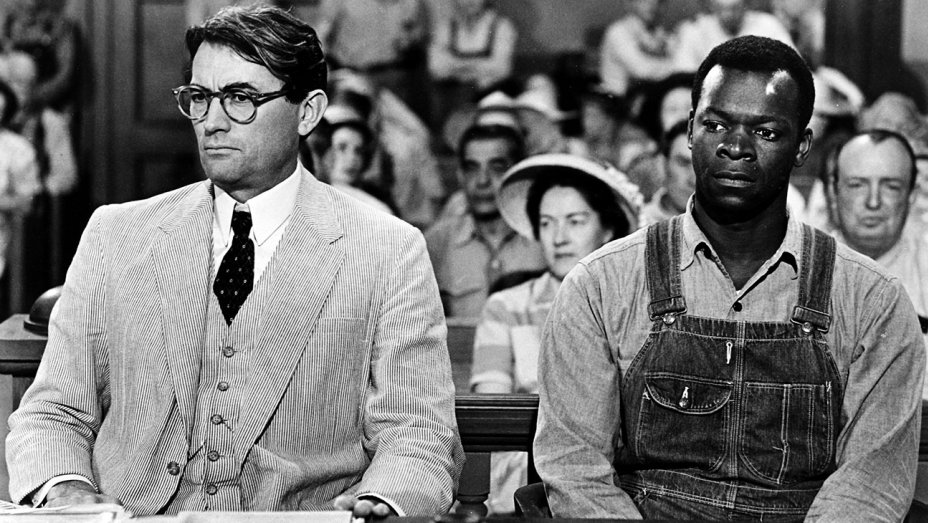 To Kill a Mockingbird (1962)
Based on: Harper Lee, To Kill a Mockingbird (1960)
A classic film based on a classic novel; both are great, and worth catching up on if you haven't seen them. Gregory Peck will always be my daddy Atticus.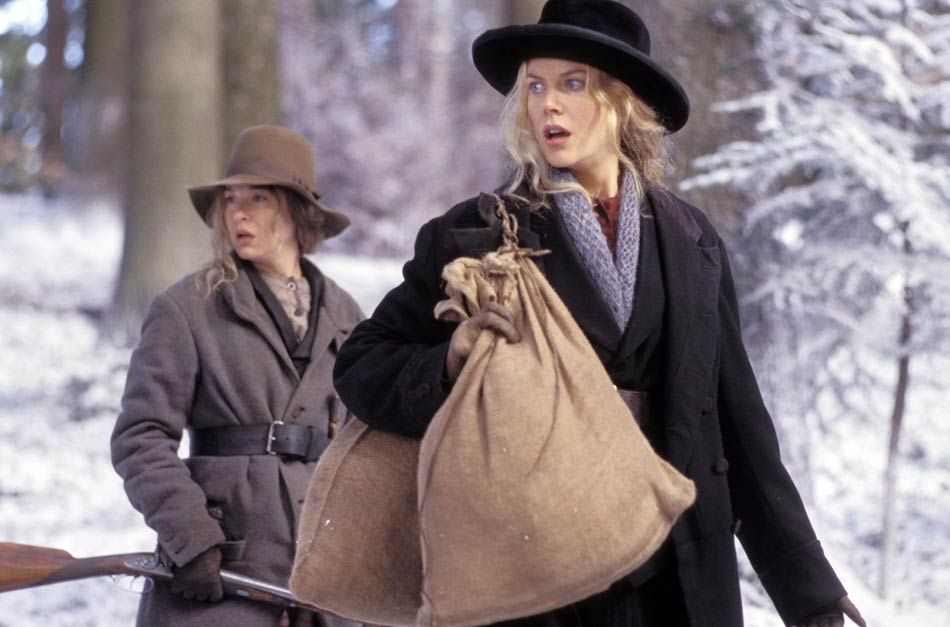 Cold Mountain (2003)
Based on: Charles Frazier, Cold Mountain (1997)
The National Book Award-winning novel turned Academy Award-winning film (well, Academy Award-winning Renée Zellweger, at least) tells the story of a wounded Confederate soldier who has deserted and set off on foot to journey back to his beloved. All of the performances here are fantastic, not just Zellweger's: Jude Law, Nicole Kidman, Eileen Atkins, Brendan Gleeson, Philip Seymour Hoffman, and Natalie Portman all shine.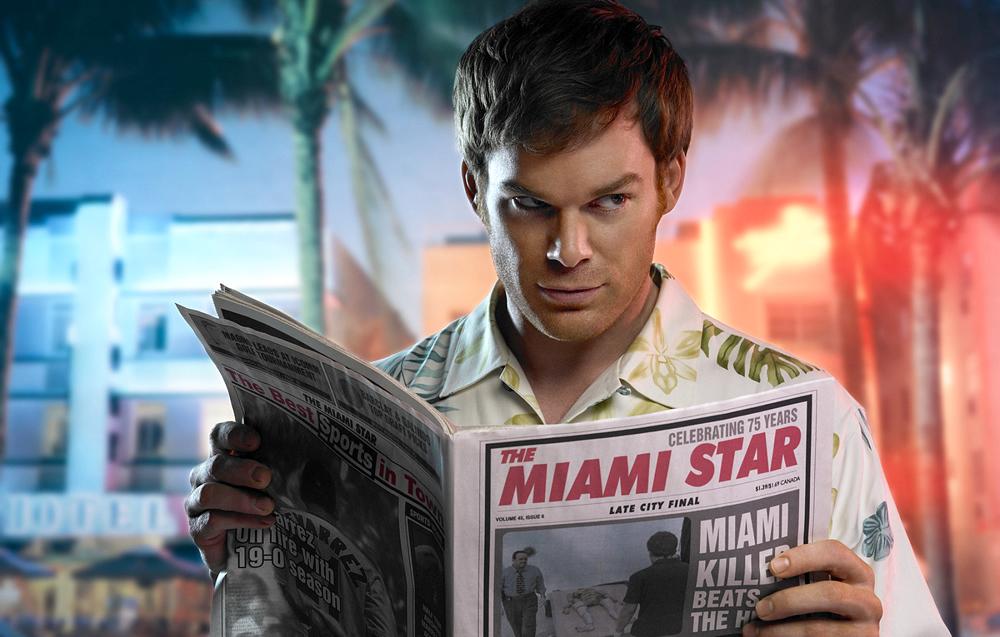 Dexter (2006–2013)
Based on: Jeff Lindsay, Darkly Dreaming Dexter and sequels (2004-2015)
Dexter has a knock-out formula (if you're into this kind of thing): a blood-spatter expert who moonlights as a super-meticulous and highly ritualistic serial killer. It's easy to love him, because he has adapted to his intense inner drive for murder by only allowing himself to kill bad guys, the ones who have somehow escaped justice, making him a sort of twisted and extremely clean vigilante. To be fair, the show rather peters off there at the end, but if you've never seen it, you have about five seasons of quality viewing ahead.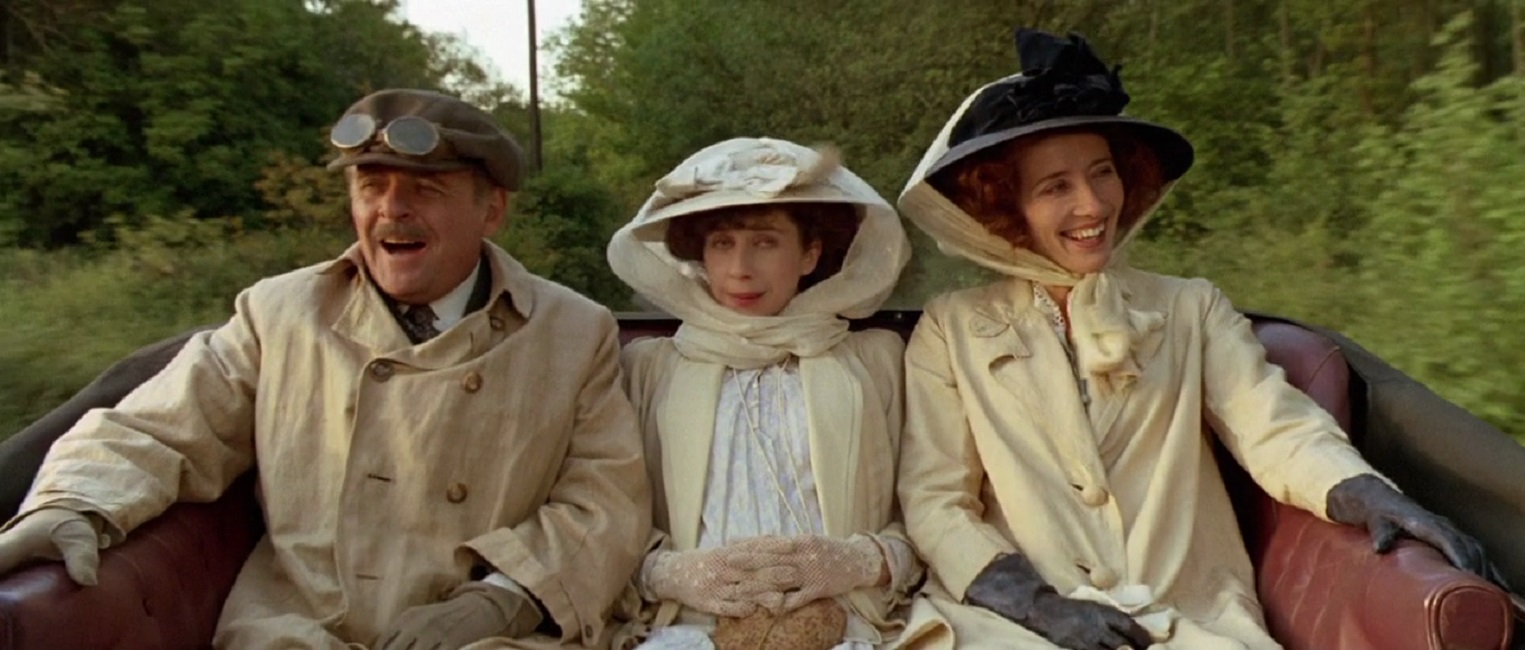 Howards End (1992)
Based on: E. M. Forster, Howards End (1910)
This classic and award-winning British romance, based on Forster's masterful social novel, is perfectly acted (Emma Thompson won a Best Actress Oscar, but Vanessa Redgrave, Anthony Hopkins, and Helena Bonham Carter are also on point), beautifully shot, and falls into that glory-days section of "Merchant-Ivory" masterpieces. It's a little dated, sure, but don't let that stop you.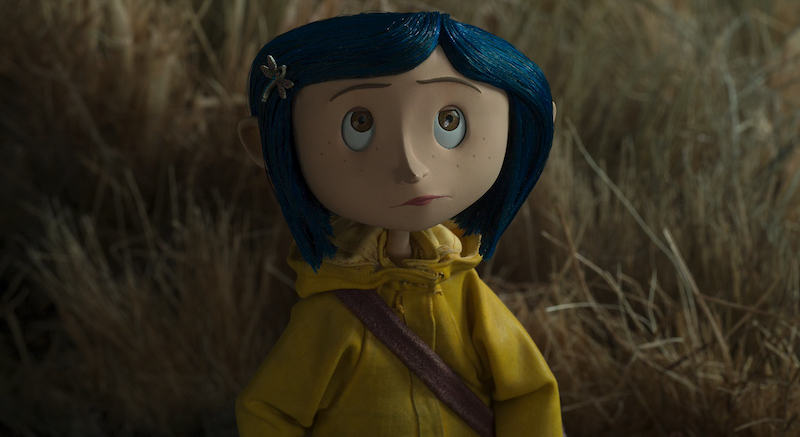 Coraline (2009)
Based on: Neil Gaiman, Coraline (2002)
Another Neil Gaiman for you—this one a beautiful (but quite dark) stop-motion film in which a young girl discovers a parallel universe, accessible through a secret door in her family's new home. Everything there is almost like everything at home, except for a few minor differences, including the fact that everyone she knows has buttons sewn over their eyes. She is at first very excited about the other world, until she discovers its true nature.
Gerald's Game (2017)
Based on: Stephen King, Gerald's Game (1992)
If you like stories of overcoming immense odds, why not watch this film that was made out of a notoriously un-filmable minor Stephen King work? Of course, there are also less meta odds at work—like what are the odds that just after your husband handcuffs you to a bed in a remote cabin, he'll have a heart attack and leave you trapped? What are the odds you'll find a way out? What are the odds someone will find you—and what are the odds that person will be virtuous? Anyway, the ending is still bad, but it's a surprisingly good take on this difficult book.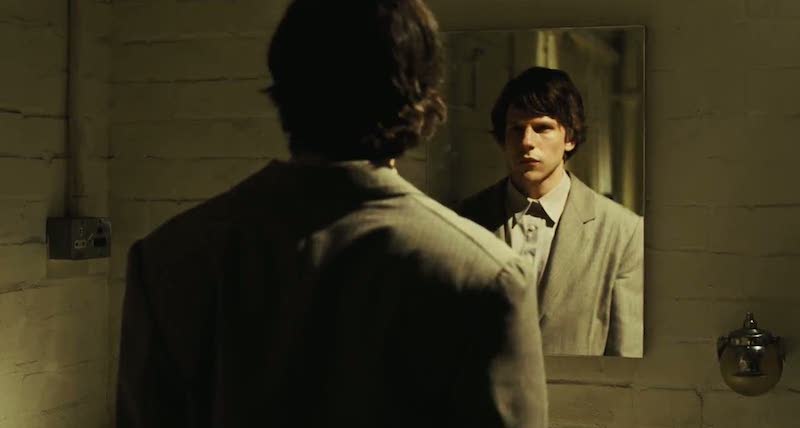 The Double (2014)
Based on: Fyodor Dostoevsky, The Double (1866)
A very loose adaptation ("inspired by" is perhaps more apt) of Dostoevsky's classic novella, The Double is an atmospheric, avant garde drama about a man, ignored by all around him, who encounters his own double—alike in appearance (they both look just like that actor Jesse Eisenberg, ha ha) but opposite in all other ways. Dark and oddly funny, it's a great way to freak yourself out later.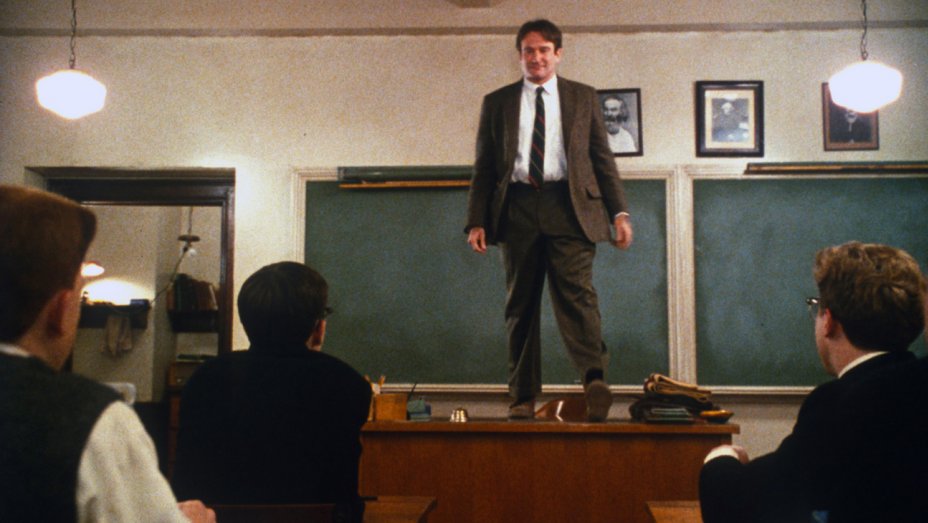 Bonus: 
Joan Didion: The Center Will Not Hold (2017), Bright Star (2009), and Dead Poets Society (1989) are are films that, while they are not adaptations, may interest you if you have gotten to the bottom of this list—the first being a less-than-revelatory but certainly pleasurable documentary about Joan Didion; the second being a Keats-based romance; the latter being arguably the most famous movie about a high school English teacher ever made.
---