5 Literary Classics That Have Yet to Be Adapted, and How We'd Cast Them
Opinions Contained in This Article Are 100 Percent Correct
Despite the fact that it seems like every new movie and television show is based on a book these days, some outstanding literary classics have yet to be adapted—some for admittedly obvious reasons, and others because I guess the industry just doesn't like money, or something. Either way, when you're thinking about your favorite novels, it's always fun to imagine who might play the characters on screen, and as you may know, if you read this space frequently, I am a particular fan of this game.
I have already given my opinions on who should star in the upcoming adaptations of The Master and Margarita and The Underground Railroad, not to mention The Secret History, though to be fair, my picks for that one have mostly aged out by now, and have also irritated many friends and family members with unasked-for castings of whatever book they're reading at the time. In case you actually enjoy such things, here are a few more casting ideas for five of my very favorite, as-yet-unadapted novels. Argue with me (or politely add other ideas) at will in the comments.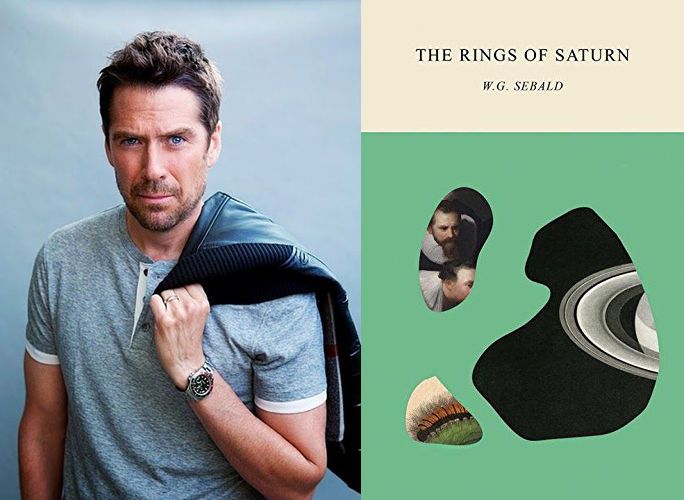 W. G. Sebald, Rings of Saturn
Let's be clear: I understand why this novel, one of my very dearly loved favorites, has never been adapted. It's basically about a man wandering around Suffolk thinking about things. Not high drama, you understand. And yet it is wonderful, and moving, and (dare I say) riveting on the page.
The narrator is, of course, Max Sebald himself, and also he is not Sebald. We are familiar with this concept. But still, I can't help imagining the character the way I imagine Sebald, white-haired and bespectacled, as he was at the time of his death at 57, despite the fact that the novel was likely written about a decade earlier, which would put its narrator (following the doubling logic) in his 40s. William Hurt is tonally correct, but he's 68. Steven Millhauser looks the part, but he's, um, a writer. So how about Alexis Denisof, who is 52 and interesting enough to carry the role but neutral enough to play the observer. He's not German, but I hear he can do accents. Just picture him with a mustache, pull back the hairline, and slap some little glasses on.
(Let the record show that I wanted to cast Michael Fassbender in this role, because of my love and admiration for Sebald, and my desire to watch Fassbender wander aimlessly around my screen for two hours, but I was told that he was simply too handsome for the part. Which, fair enough, and I think Wesley Alexis Denisof is only slightly less handsome, but let the record show that I'm still carrying my torch.)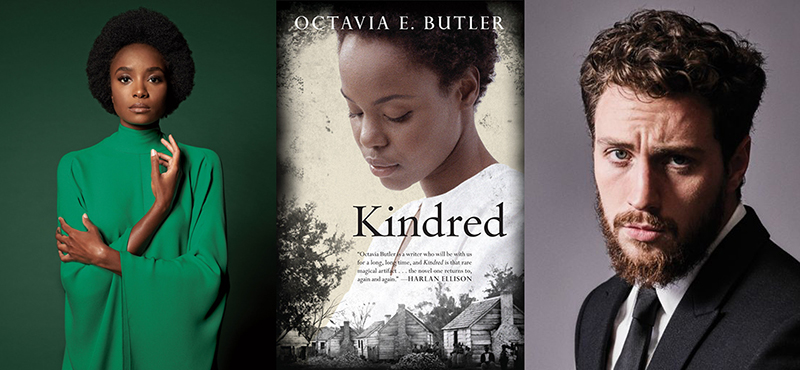 Octavia Butler, Kindred
The lack of an adaptation for this one does shock me, but that's neither here nor there. For 26-year-old Dana, who gets dragged back in time from LA in the 70s to a pre-Civil War plantation, the obvious choice is KiKi Layne, who just starred in Barry Jenkins' incredible adaptation of If Beale Street Could Talk. She's a great actress, she obviously likes literary adaptations, and we already know she can slip easily into the decade.
For Rufus, the redheaded boy she saves who grows up to be a plantation owner, it's less clear. A lot of people could play him well. We see Rufus at different ages in the novel, as Dana visits the past, but he dies at 25, and he grows into the tragedy of his life as an adult. Aaron Taylor-Johnson isn't a redhead, but that's nothing a little dye couldn't fix (as you see, they've done him in blond already). More importantly, he's pretty but has natural crazy eyes—you get a sense, when looking at him, that you have no idea what he's going to do. He looks as though he could just as easily be kind as cruel, childish as well as controlling—which is just what Rufus is like. I think Taylor-Johnson would play him well, and terrifyingly. (Paul Dano was a very close second choice, by the way, for all the same reasons.)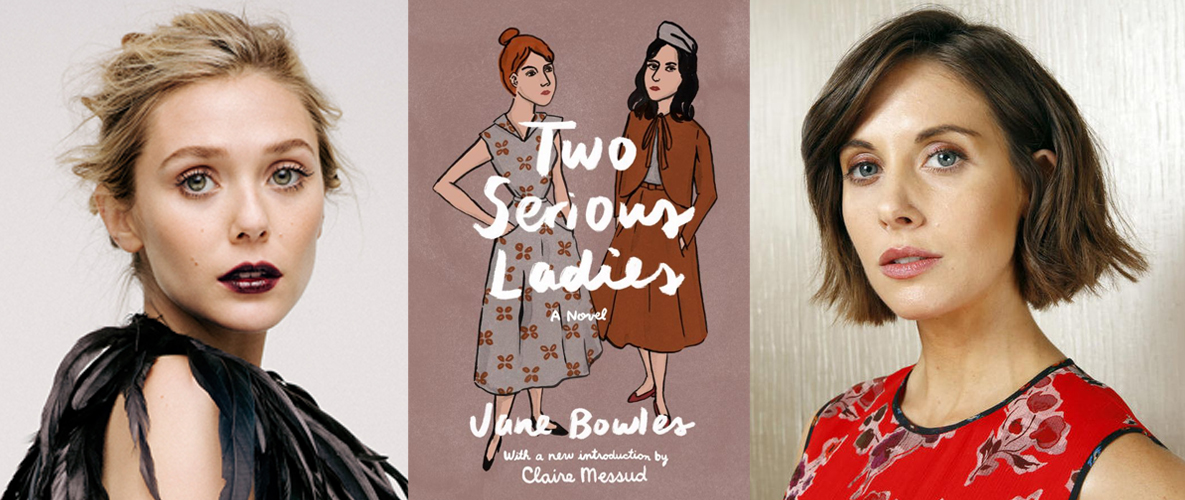 Jane Bowles, Two Serious Ladies
Two "respectable" young women from "distinguished" families, two bizarre downward spirals. There's Miss Goering, who is generally disliked, and "a little disturbing to certain people. Perhaps because of her red and exalted face and outlandish clothes." She abandons her husband and goes to live with an older female friend in a shack. I'd cast Elizabeth Olsen, because, while not unlikeable, she seems like she could play weird and outlandish quite well.
Then there's Mrs. Copperfield, a proper lady who goes to Panama City with her husband and winds up falling in love with a teenage prostitute named Pacifica. And who plays proper-lady-gone-awry better than Alison Brie?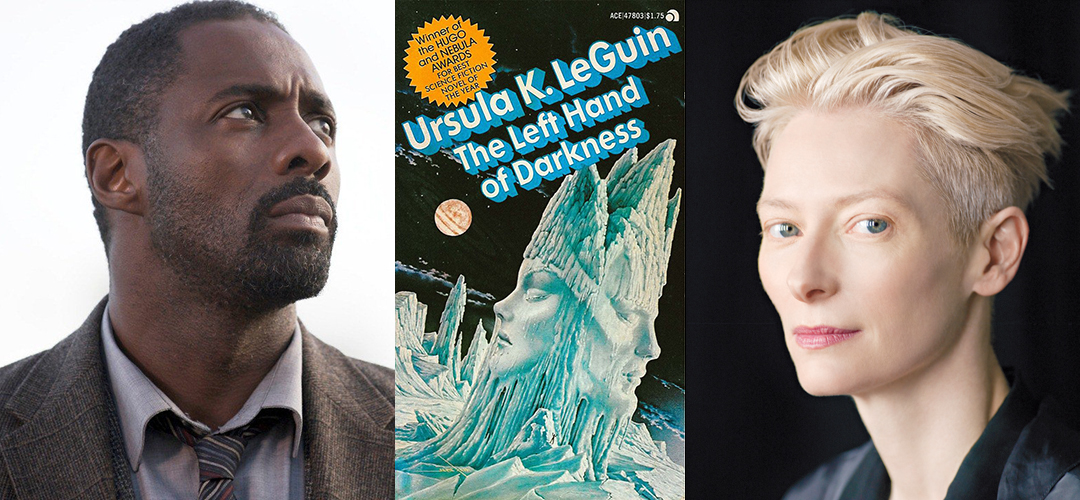 Ursula K. Le Guin, The Left Hand of Darkness
Who cares about Bond—someone please cast Idris Elba as Genly Ai, the envoy from Terra who arrives on Gethen, an ice planet occupied by beings with no specific sex or gender—they only assume sexual characteristics during a mating period called "kemmer." (Obviously, there is no war, rape, or gender-based social inequality!)
As far as Estraven, his guide—it has to be Tilda Swinton. I know that's kind of a gimme, but come on, an Idris Elba/Tilda Swinton-led adaptation of a classic feminist Ursula K. Le Guin novel? This is exactly what I get to set up when I start doing dream castings of things.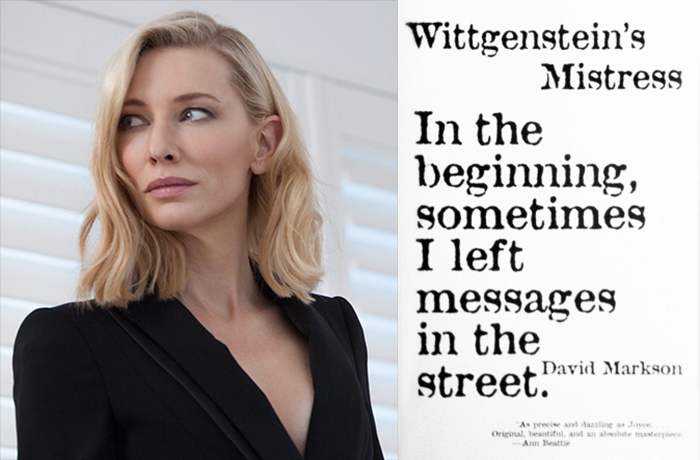 David Markson, Wittgenstein's Mistress
In Wittgenstein's Mistress, the last woman on earth (or a woman who thinks she's the last woman on earth, it's never made clear) wanders around and records her thoughts on a typewriter. You'd need one of the best, most compelling actresses to play her, because there would be no one else in the movie. And so I must suggest Cate Blanchett, who as far as I know can do anything.
---