Writing This Book Felt Like Trying to Make Visual Art
The Cover Reveal for Sarah M. Broom's The Yellow House
Read Alison Forner on designing Sarah's book cover here.
Writing The Yellow House felt, in a way, like trying to make visual art. I could feel myself pressing up against the limits of words. In those moments, I sank into the work of visual artists like Whitfield Lovell—who paints haunted-seeming, ancestral figures on the walls—and Mary Frank's sculpture of loss. My writing table was always littered with maps, bad drawings I'd made, and found photographs that shed light on aspects of my family history. I couldn't wait for the cover design phase, which I thought would unify all of these elements. But arriving at a great cover—an arresting mélange of imagery and text that is both narrative and makes you want to buy the book—was much harder than I expected. There were about five iterations in all, the earliest of which felt too literal and representational. I wanted to avoid the obvious: the color yellow or a house. Was dead set against using family photographs.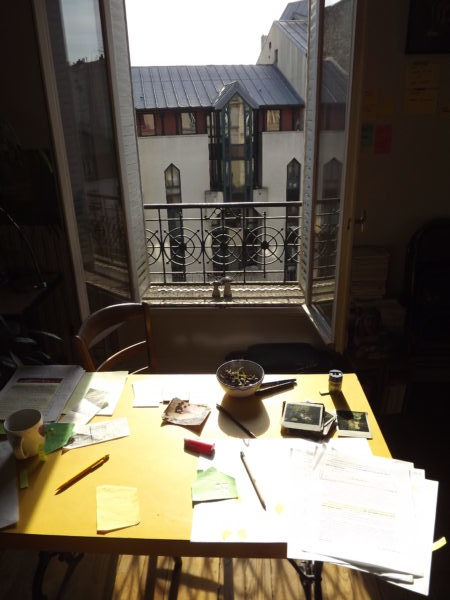 Much of my book explores mapping and movement. I wondered if the cover could explore the cartography of relationships between people and places. After a few rounds in-house, Grove's art director Gretchen Mergenthaler agreed to hire designer Alison Forner. I especially admired her work on Lisa Brennan Jobs' Small Fry. But her first round of designs felt too spare. It was important to me that the cover hint at the universal themes of the book—home, family, displacement, and loss. During our phone call, I told Alison how much I'd love it if the book cover was unexpected, one you might want to stare at and see different things in over time. To up the ante even more, I reminded her that my mom and eleven siblings who are written about are still alive, which meant I needed them to appreciate the physical book itself as a standalone art object, even if the words inside were difficult to read. I realize now what an impossible challenge that was. But her next round was full of compelling options, including a few that made great use of iconography.
I was surprised by how much I loved the final cover—family photos and all. Alison literally put my family and our lived experience on the map. This cover felt right, too. It was a world. The images Alison chose—some of which I took, others of which are from family albums and library archives—retain a great deal of mystery, conveying a sense of geography, time, and character. Photography is an important element in the book, which explores performance and posing and the ways in which photographs can frame, redirect, mislead.
This cover reminds me of those iconic Blue Note Jazz album covers: more snapshot than studio, with jagged shapes of color and doses of whimsy. Alison also managed to communicate the ways in which certain things are broken and fragmented in the narrative, but also immensely joyful. This cover is a map of emotion. It could be my family's flag.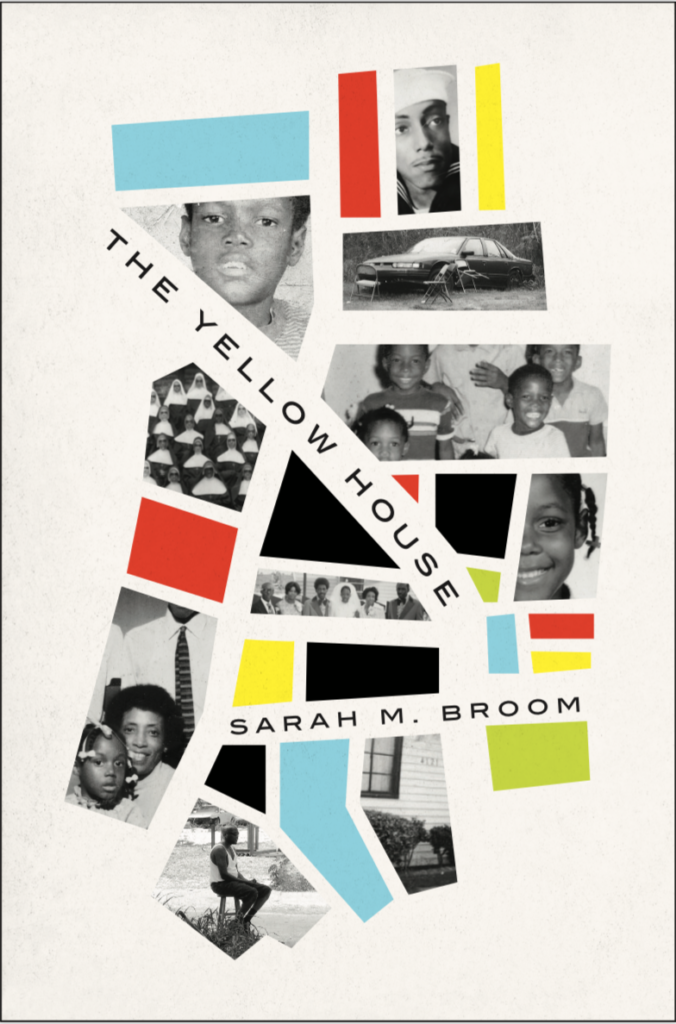 ---