Work: A Labor Day Reading List
We Are the Jobs We Do
I dropped out of college when I was 19, which also meant losing my desk job as a college co-op at the headquarters of a major chemical company, where I'd worked in various R&D-related departments over the past two years. I spent a month out of work and out of school before finding a minimum-wage spot as a host in a chain Mexican restaurant, where I promised myself I'd work just until I found a "real" job—an idea that tells a lot about what I thought about work then and what I thought I'd be spending my life doing.
I worked in that restaurant for five years, mostly as a bartender, until the chain went out of business after their Pittsburgh store caused the largest Hepatitis A outbreak in U.S. history. By then I was newly married and back in college, on my third university, but still without other job prospects. I bartended in another chain restaurant and then another. I became a manager the semester I graduated with my English degree, working sixty hour weeks and going to school on my two days off each week—the only day I had fully "off" that semester was to take my GREs. Graduation didn't change anything—I still wasn't really qualified to do anything else so I just kept working. Later, my wife and I moved so she could start grad school, but I hadn't been accepted to the same university so I just found another restaurant to manage.
It was, for better or worse, the only work I'd really known. By the time I quit, I'd spent over a third of my life in restaurants.
I started writing around the same time I started bartending, but I very rarely wrote about the restaurants I worked in or about any other kind of work. By the first year of my MFA program, I was mostly writing stories about the kind of people who were not strictly employable or else held "occupations" you might not call "jobs": Amateur detectives, post-apocalyptic military commanders, Spiritualist mediums, reclusive hoarders, characters lifted out of fairy tales and myths.
The world of work had been my world for the past decade but apparently it wasn't the world I wanted to inhabit on the page. Thankfully, I shared a workshop with another Michigan writer named Dustin M. Hoffman, whose work was inventive and often magical but also set firmly in the world of work. A former housepainter (among other things), Dustin not only gave his own characters realistic and grounded jobs, but he also insisted in workshop that the rest of us at least consider doing the same. No matter the subject of the story, he'd almost always ask, "What's this character's job? What do they do for a living?" Sometimes this question irritated me slightly—did my obsessive indexer of his family's murders really need a job too? Wasn't he already busy enough?—but of course it's a great question: Most of us spend huge chunks of our days working, and despite its everyday nature, work is full of natural drama, in part because we're so often trapped with people we would not otherwise choose to spend our lives with, in less-than-ideal environments filled with difficult or even undignified tasks. Every job also has its specialized vocabulary which a skillful writer can use to evoke an interesting world the reader might not know, and every job provides a form of attention with which a character might interpret a world. A photographer sees the world differently than an architect does, and an auto worker surely feels something different in a car he helped build than the pizza delivery guy who spends his days inside the same model.
I still haven't written much about my restaurant days, but I have since learned how much I enjoy building characters starting not from some idea of their interiority or backstory but from the way they spend their days working. In my new novel Scrapper, my protagonist Kelly was shaped first merely by putting him in action, writing scenes of his work scavenging metal from abandoned buildings, by writing others about the minutiae of his previous life as a construction worker, as a college wrestler and an amateur boxer. Jackie, his eventual girlfriend, similarly offers Kelly a philosophy created not by some preexisting urge of mine but rather discovered by my writing about her work as an emergency dispatcher, the lens through which she sees the world. Without their jobs—without the many details of their work, without the imagined experiences they might have undergone in their day to day—I might never have learned anything else about these characters.
Similarly, I've come to love books about work of all kinds, and I'm always impressed when a writer believably depicts the specialized world of a job. Hoffman's first story collection One Hundred-Knuckled Fist just won the 2015 Prairie Schooner Book Prize, and I have no doubt it's full of moving and detailed descriptions of men and women at work. You can't read One Hundred-Knuckled Fist yet, but this Labor Day you can read these other books and stories and poems, each of which depicts some common job in precise and moving detail, lifting it out of the mundane into art.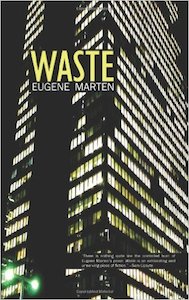 Waste, Eugene Marten
Job: Janitor
In Waste, Sloper works as a janitor in a high-rise office building, moving from room to room, emptying trash cans, mopping floors, and other banal tasks. The book's plot eventually revolves around Sloper's discovery (and subsequent possession) of a woman's dead body, and it's the careful detail to his work that first entrances and menaces the reader: "The glass cleaner went into one of numerous pouches on the yellow plastic apron strapped to his cart, along with the other spray bottles and cleaning supplies. If pouches were empty you could use them to hold burgers and sandwiches. If a burger or sandwich no longer had a wrapper you used a paper towel from another pouch on the plastic apron. It was okay if a sandwich or burger was half-eaten. Potato salad from the deli in the lobby came in small plastic tubs that would fit into the pouches, as would donuts, bagels, rice cakes, croissants, muffins… People never finished their potato salad." Everything the reader knows about Sloper in the early pages of this slim book comes from the way he moves through the office building: by the tasks he excels at, by the ones he refuses (he does not do detailing—"the edging, the deep dusting, kicking out"—among other things), by the liberties he takes with other people's trash, other people's space. By the time the plot of the book kicks into higher gear, the reader should have seen enough of Sloper at work to already know everything about who he is and what he might want next.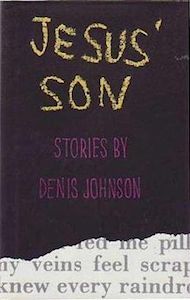 "Work," Denis Johnson, from Jesus' Son
Job: Metal scrapper
In "Work," Johnson's famous protagonist Fuckhead spends a day with his friend Wayne, tearing metal out of a house Wayne used to own and having a series of dream-like encounters with Wayne's ex-wife. By the end of the day, they've earned "nearly thirty dollars each" and arrived at the bar to find their favorite bartender working, a woman who "poured doubles like an angel," so you "had to go down to them like a hummingbird over a blossom." More important than the money or the booze, perhaps, is the feeling the effort has won them. Fuckhead says, "We had money. We were grimy and tired. Usually we felt guilty and frightened, because there was something wrong with us, and we didn't know what it was; but today we had the feeling of men who had worked."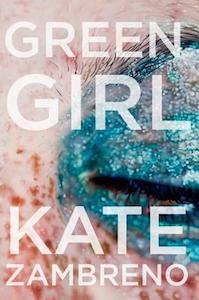 Green Girl, Kate Zambreno
Job: Retail sales
Zambreno's Ruth spends her working days in Horrids, a London store where she sells perfume: "In the hierarchy of the fragrance department, Ruth is assigned to the lowest caste, that of the celebrity perfume. She is supposed to shill this perfume by an American teenage pop star with the name that makes Ruth feel a bit demoralized every time she says it. The scent is a waft of innocuous rose, housed in an ornate pink ornament laced with silver and crowned with a pastel-purple tassel. She is supposed to hold it like a chalice delivering holy water to the masses." The concerns of her work life mirror those of the rest of her life, every moment revolving around fashion and sex and desire, an obsession with surfaces, with what it means to be a woman attracting and suffering the gaze of others: "Being a girl is like always being a tourist, always conscious of yourself, always seeing yourself as if from the outside."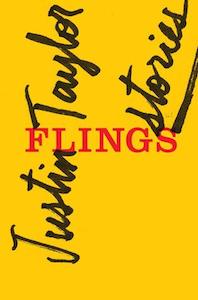 "Sungold," Justin Taylor, from Flings
Jobs: Restaurant manager/occasional costumed mascot
Taylor's "Sungold" captures both the seediest and the stupidest possibilities of the chain restaurant manager experience, beginning with the soul-crushing embarrassment of many of the tasks—the story starts with its protagonist Brian trapped inside the "mushroom suit" designed to promote the "organic vegetarian pizza pub" he works at, explaining that "the suit is bruise-purple, furry, and mottled with yellow amoebic forms across a cap like a stoner's idea of a wizard's hat blown up to the size of a golf umbrella, though I prefer to think of myself as a huge diseased alien cock." His boss Ethan is a drugged-out minor sleazebag (who Brian sort of aspires to become or at least supplant), hiring only women he wants to sleep with ("radiant vortices of bleach, wax, and puka shells") and then later firing them, waiting until they start stealing so that it's not sexual harassment. Brian isn't some contrasting character always taking the high ground—he refers to these women collectively as the "Melissa/Jessicas" and he spends most of his time scamming his boss and pretending at the very lowest levels of progressive thought, as when he mentions that he and Ethan "still haven't managed to find a black person willing to work with us but it's something we're interested in pursuing." After they lose their franchise, they reboot as a new version of the same restaurant in the same space, garnering that elusive five-star review from the local restaurant critic, the "same schmuck who gave four stars to both Panera and Carrabba's, until "it's just us and Outback on the mountaintop, here in flatland."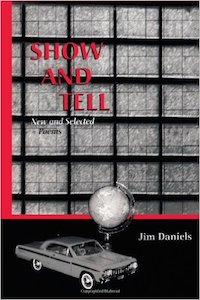 "Where I'm At: Factory Education," Jim Daniels, from Show and Tell
Job: Factory worker
This poem by Jim Daniels is one of the many he's written about factory work in Detroit and elsewhere, and within that body of work it's one of the finest. As the poem opens, the speaker—a new hire—is working "the cover welder / when the automatic cover welding gun stops / being automatic halfway through a cover." He rushes to find his foreman, who gets a repairman named Old Green to come and fix the machine. It seems like he's done the right thing, but later another worker corrects him: "Later, Spooner grabs my neck / pushes my face into the wall. / Old Green shouts into my ear: / You ain't supposed to get Santino, / he's got to find you, dig? / What's the big hurry, boy? / You get paid the same no matter." The speaker's "education" continues throughout the poem, until at the end he's also learned how not to work, taking lessons from a worker who tells him that to survive he's got to work slower: "If you don't know how / to break your machine / then you shouldn't be running it." "I work safely," the speaker finally says, his education complete when a machine breaks down because of his actions, "I just point / to the machine, and thumbs down."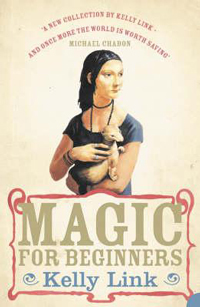 "The Hortlak," Kelly Link
Job: Convenience store cashier/animal shelter employee
Most jobs have at least some surreal aspects to them, but maybe few jobs are more surreal than late-night cashier. What better way to depict the experience than with a surreal story? Eric and Batu work at The All-Night Convenience, "a fully stocked, self-sufficient organism, like the Starship Enterprise, or the Kon-Tiki," perched on the edge of "the long, black gap of the Ausible Chasm," from which zombies frequently emerge to visit the store: "The zombies came in, and [Eric] was polite to them, and failed to understand what they wanted, and sometimes real people came in and bought candy or cigarettes or beer." Eric waits most nights for a visit from Charley, who works night shifts at the animal shelter, where she checks a list to "see which dogs were on the schedule," giving them "one last drive around town" before taking them back to the shelter and putting them to sleep. Eric and Batu deal with the usual convenience store problems, plus the zombies, who they come to see as not so different from some of the "real people" they encounter, each "the kind of customer that you couldn't ever satisfy, the kind of customer who wanted something you couldn't give them, who had no other currency, except currency that was sinister, unwholesome, confusing, and probably dangerous."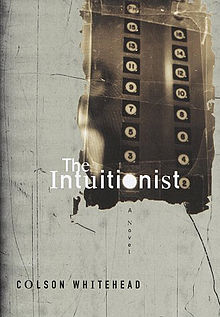 The Intuitionist, Colson Whitehead
Job: Elevator inspector
Lila Mae has a job most readers have probably never considered before—she's her city's first black female elevator inspector—and she does it in a way most real inspectors probably don't: An Intuitionist, she doesn't need to actually inspect the machinery, only ride the elevator and visualize her way to the solution to its problems. In many ways, the early pages of the novel read like a photographic negative description of real-life elevator inspection—it's not what Lila Mae does but what she doesn't do that shows us the normal procedures of the job. Like so many of the best books on this list, Whitehead uses the specialized language and concerns of the occupation at the center of The Intuitionist to explore bigger themes, first positing a world in which elevator inspectors have an "undeniable macho cachet" among the people of the city, then inserting Lila Mae into that world as a challenge to its preconceptions. The social novel and the novel of work are frequently closely related, and the ways in which Whitehead imaginatively departs from the reality we know only makes it easier to see the shared ground between our world and Lila Mae's, the shared struggles and the potential for change.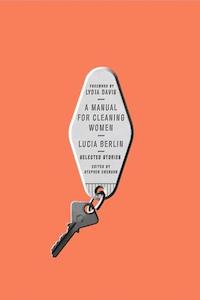 A Manual for Cleaning Women, Lucia Berlin
Job: House cleaner
Many of the stories in this excellent (and overdue) collection feature work in some way, and the title story is among my favorites. It's peppered throughout with parenthetical bits of pithy advice for cleaning women, such as: "As a rule, never work for friends. Sooner or later they resent you because you know so much about them. Or else you'll no longer like them, because you do." Or: "Let them know you are thorough. The first day put all the furniture back wrong… five to ten inches off, or facing the wrong way. When you dust, reverse the Siamese cats, put the creamer to the left of the sugar. Change the toothbrushes all around." Much of this is used to show the separation between social classes, but there's another smart gambit in play as well. While the surface of the story (and most of its actual words) are devoted to the practices of both cleaning women and their employers, there are brief asides about Terry, whose loss haunts the narrator. The busyness of her work (combined with the many bus trips she takes from house to house) keeps her from having to face her strongest emotions, and it's not until the end of the story—when there's at least briefly no more work to do—that she's at last left with her grief.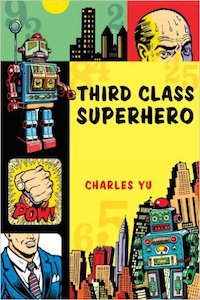 "Florence," Charles Yu, from Third Class Superhero
Job: Office worker (but in space)
The narrator of "Florence" sits in a small office on a remote planet in the year 1,002,006 A.D., monitoring an aquatic alien's laps of her lake. All of his communications with the outside world—with his girlfriend, with a distant aunt, with his increasingly erratic boss—happen by light-speed messaging, each response taking four years. This speed becomes a litany throughout the story—"four years go by," Yu writes, over and over—eventually creating the felt experience of both the crushing loneliness of the narrator's job as well as the difficulty of genuine human connection in a world ruled by electronic long-distance communication. Late in the story, the narrator's girlfriend Tina responds to his complaint about her skipping a planned rendezvous—after thousands of years of his waiting—by saying, "Everything has to have a cost associated with it. Everything has to cost something, and time is the price mechanism for the universe. Time is not so difficult to understand. Time has never been the mystery to me." Reading this story, it's impossible not to think about the endless hours of our working lives, spent away from our partners, our children, our spouses. You answer a work email on a weekend, even though you know better—and suddenly four years go by.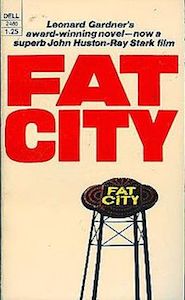 Fat City, Leonard Gardner
Job: farm laborer
Fat City is most famous as a boxing novel, but at least as many of the book's pages are devoted to work, specifically day labor in the fields around Stockton. Tully, the aging boxer at the center of the book, has been fired from his last steady job in part due to his advanced drinking problem, and so makes his living in the fields, where he becomes increasingly desperate throughout the long hot days that batter his body as surely as any boxer's fists. Throughout Tully's ordeal, Gardner renders this desperation in heartbreaking prose: "Tully chopped on with desperate imprecision, dismayed by the lowness of the sun, which seemed to hang stationary. He doubted his back could last, and it was not the loss of the money, a day-long wait or the hitchhiking back he feared. It was the disgrace, for all around him were oaths, moans, bellowed complaints, the brief tableaux of upright wincing men, hoes dangling, their hands on the small of their backs, who were going on under the same torment—some of them winos, donut and coffee men, chain smokers, white-bread eaters, maybe none ever athletes yet all moving steadily on while he fell farther and farther behind, hacking in panic over the desertion of his will. He could not resign himself to the inexorable day; he would have to quit, and the others, he felt, were fools in their enduring."
---