Happy whatever to you all! This holiday season, I, Jessie Gaynor, Social Media Editor, have decided to give you the gift of time. All the time you might have spent @-ing us, or emailing us, or sending us a letter through the honest-to-goodness mail (actually, those are amazing, please keep sending us complaints through the mail), you can just refer to this list for all the answers to your most pressing Literary Hub concerns. Shall we?
Can I buy a Joan Didion tote?
Unfortunately, you cannot.
Is it because you're a bunch of elitist snobs who don't want to dilute your brand?
While it's absolutely true that we are a bunch of elitist snobs, the reason is actually a simple rights issue: we don't own the merchandising rights to the (iconic) photo of Joan Didion, so we aren't allowed to sell the totes.
Can you ask Joan Didion if I can buy a Joan Didion tote?
We did—she said nah.
Should I yell at her instead?
You can try, but my money's on Joan. Moving on!
I wrote a book! 
Congratulations!
Will you review it?
Nope—we don't really do book reviews.
What about Bookmarks.reviews? It has dot reviews right in the name.
Book Marks is Lit Hub's Rotten Tomatoes, but for books! They don't review books, either, but they do aggregate a bunch of book reviews to let you know the critical consensus. They also have a weekly email newsletter!
Oh, so you're just judging books by some kind of faceless algorithm? 
No, they have faces!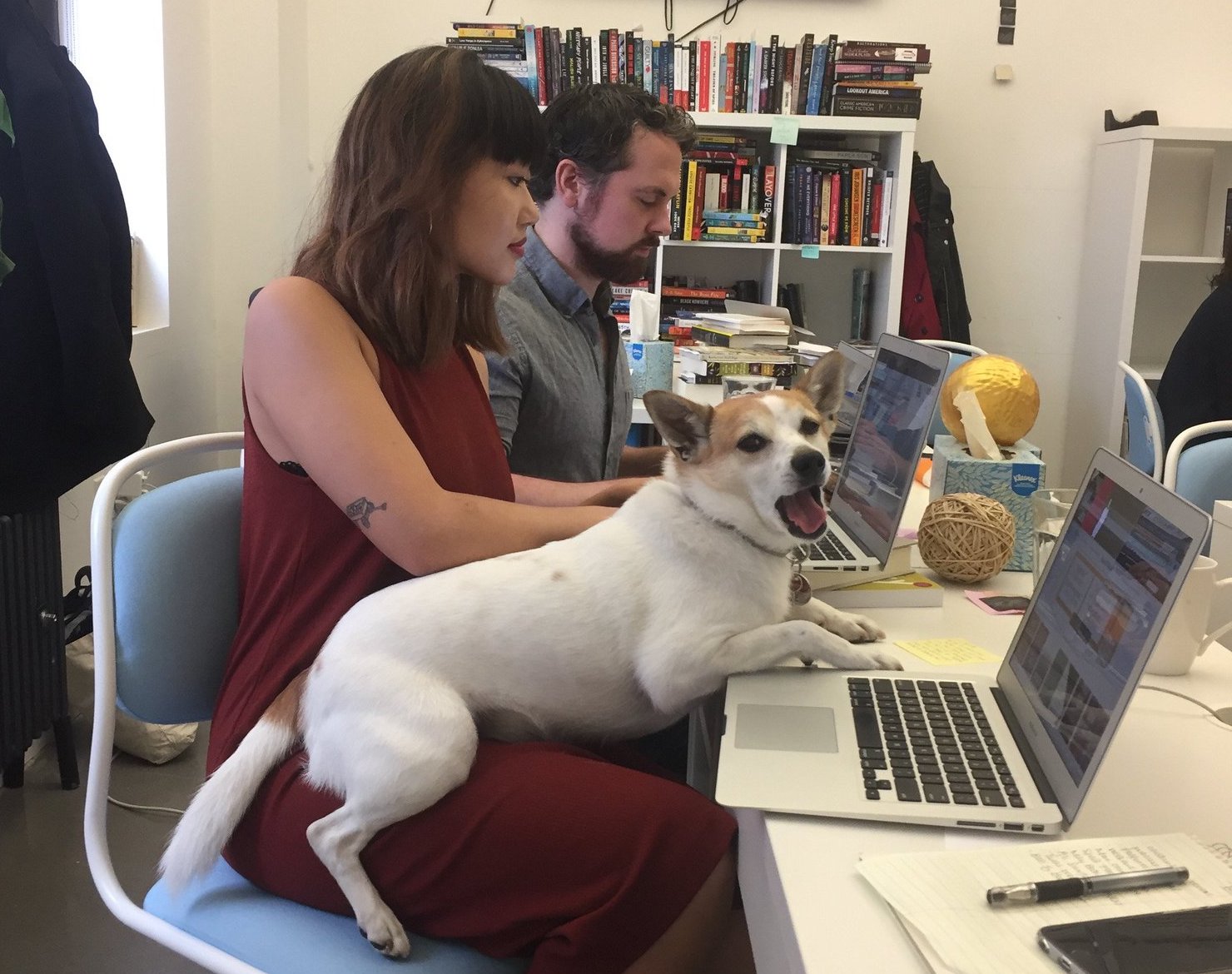 What about CrimeReads?
CrimeReads is robots.
I don't like your lists. Will you stop making them?
No, but maybe this will help?
I've read this whole thing and I still want to @ you. 
We welcome your constructive criticism, particularly when it's about how you wish one or all of us would lose our jobs. Happy holidays, beloved Lit Hub readers!