It's rare in this day and age that you know exactly what everyone is doing at a given moment. In the olden days, before streaming services, you could pretty much guarantee that your colleagues and friends were all gathered around the living room television eagerly awaiting the next episode of some popular sitcom. It was an Event. It gave you something to talk about at the water cooler in the morning. It made you feel like you were really part of something.
Save for the occasional solar eclipse or meteor shower (something cosmic), I have no idea what holds people's attention spans in the evening hours. Except for this past Friday, when I was pretty certain that all my friends and kindred spirits were opting into a communal experience: the release of Taylor Swift's Midnights album.
We here at Lit Hub simply adore Taylor Swift. In fact, it's our covert mission to convert all our readers into Swifties. (See: the Taylor Swift album you should listen to based on your favorite writers, the secret to Taylor Swift's writing process, and a rumination on her likeness to a young Victor Hugo.) So naturally, I was going to find a way to write about this shared joy/late-night angst. After several days of only listening to these sweet melodies, I give you: a reading list, based on your favorite Midnights song.
*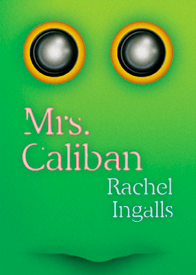 "Lavender Haze" → Rachel Ingalls' Mrs. Caliban
Ah, lavender haze. It's a 1950s phrase used to describe the feeling of all-encompassing infatuation and early love. In the context of this song, it's also about meeting someone who can drown out the noise and see you as you are, not as a "one night or a wife." This perfect novel is about a woman named Dorothy who is waiting for her terrible husband to come home one day when she hears a radio announcement that a sea monster has escaped a research lab and is loose in their suburban neighborhood. The last thing she's expecting is to find romance with him! Rachel Ingalls, much like Taylor Swift, is a genius at showing these moments when women are free to shed the labels society sticks on them.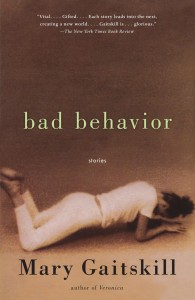 "Maroon" → Mary Gaitskill's Bad Behavior 
The memorable characters that populate the pages of this story collection would relate to the feeling of waking up wine-stained on the floor in the morning, sitting in the aftermath of the night before. Set in Manhattan, these stories capture the feeling of flinging yourself at another person in a desperate attempt to find connection—the person you might dance with, with no shoes, in New York. (The first line in the first story goes: "Joey felt that his romance with Daisy might ruin his life, but that didn't stop him.") Bad Behavior so beautifully depicts the disillusionment that comes up with the sun the day after.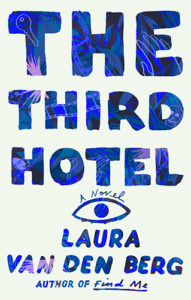 "Anti-Hero" → Laura van den Berg's The Third Hotel
The music video for "Anti-Hero" is, at times, whimsical and also filled with a looming darkness. There are doppelgangers, giants, a funeral that the guest of honor is conscious for. A novel that captures this surreal, uncanny vibe is The Third Hotel, which follows a widow attending a horror movie convention that her late husband was supposed to attend. When she gets there, though, she sees… her husband? Could it be him? Trekking through Havana, she keeps close watch on his every move. The Third Hotel dips into the psychological thriller. In gorgeous language that slips through your fingers, Laura van den Berg depicts a marriage and a woman unravelling. (My one caveat, though, is that as amazing as this novel is, there has perhaps never been a weirder or better line ever penned in the history of literature than "Sometimes I feel like everybody is a sexy baby." So, gate your expectations there.)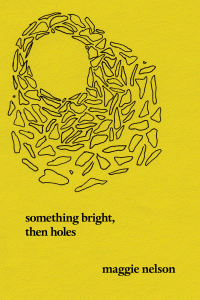 "Snow on the Beach" → Maggie Nelson's Something Bright, Then Holes
Have you ever had a love that stops you in your tracks, that's "weird but fucking beautiful?" You'll probably want to rush to Maggie Nelson's poetry, particularly this collection, which tunnels through love and loss, which mourns lost potential and is an ode to the kind of love that changes us fundamentally. (Listen: "How many ways are there / to get saturated in another's mind? / I play my little movie of you / over again, trying to discover / any lost details.") "Snow on the Beach" is one of the songs in this album that has such a concrete sense of place, and in Something Bright, Then Holes, Maggie Nelson gives us an emotional landscape to stand solidly in. There's even a poem with the image of debris on a shore. Taylor sings, "I've never seen someone lit from within," and Maggie responds, "You have no idea what kind of light you'll let in."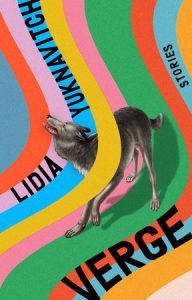 "You're on Your Own, Kid" → Lidia Yuknavitch's Verge
The lyric "I didn't choose this town; I dream of getting out" may as well live rent-free in the minds of the characters in Verge. Lidia Yuknavitch places her playthings in often disturbing and desperate situations: a child works as an "organ runner" in the black market, a teenager locks herself in her room and fantasizes about the prison across the way. Everyone in this book feels alone, and they burst at the seams with their yearning.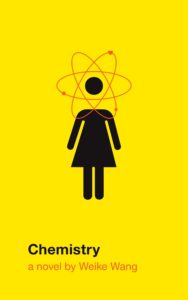 "Midnight Rain" → Weike Wang's Chemistry
When we meet the lovable narrator of Weike Wang's Chemistry, she's working on a PhD in chemistry, and her doting boyfriend has just proposed to her. Everything seems to be right on track… but what if you decide the life you've been working for—the life you've been told you should dream of—isn't the life you want? ("He wanted a bride; I was making my own name.") In stunning prose, Weike Wang places us in the head of a woman making her way in this world and shows us the sacrifices that that requires—and the bravery, too.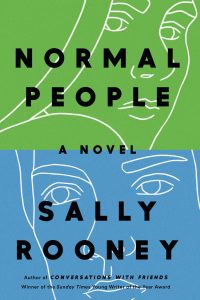 "Question…?" → Sally Rooney's Normal People
There is no way you listen to this song and don't feel like a teenager, smitten but unsure of what the future holds!! It's the moment you send the text to your crush: "can i ask u a question?" You're trying to excavate their past, grappling for clues about the present. Have they ever felt this way before? Are they going to go back to the first person who broke their heart in a big way? For more heart-wrenching intimacies—the way it feels to want to know the contours of someone's heart and to dance around a thing as you circle the drain of fate—look no further than (of course) Sally Rooney's Normal People. It's a book that reads like those late-night conversations.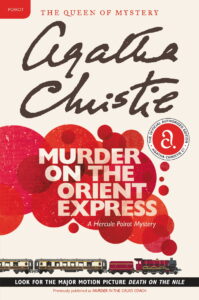 "Vigilante Shit" → Agatha Christie's Murder on the Orient Express
If this is your favorite song on the album, I am moderately afraid of you because you are clearly out for blood. In Agatha Christie's Murder on the Orient Express, someone (or several someones) is also hungry for revenge. Just after midnight(!), the train stops in the snow. In the morning, a man is dead—stabbed twelve times. (If this doesn't sate you, there's also Alice Hoffman's Practical Magic—in which an abusive man gets what he deserves.) Draw the cat eyes sharp enough to kill a man and enjoy!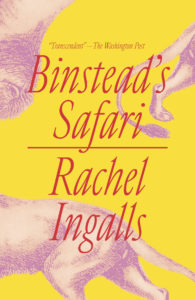 "Bejeweled" → Rachel Ingalls' Binstead's Safari
The more I think about it, the more I think Taylor Swift would really vibe with Rachel Ingalls. I'm sorry to list her twice, except that I'm not because Binstead's Safari is the epitome of "when I walk in the room, I can still make the whole place shimmer." Reader, meet Millie—a neglected housewife who goes on a trip to Africa with her horrid husband and totally reinvents herself. She gets a haircut and some new outfits—along with newfound confidence and self-possession. She realizes she can choose to pursue happiness in her life. It's truly literature's best makeover montage.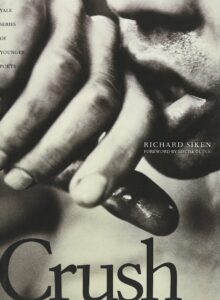 "Labyrinth" → Richard Siken's Crush
If you've ever found yourself on the precipice of a new love but were mostly terrified to jump because of the scars of the last one, Richard Siken's poetry might speak to you. "Crush" works at all angles—it is both the enticing first wink of infatuation and the violent devastation that follows when things don't pan out. A dear friend once described this book to me as being pushed up against a wall, unsure of if you're about to get kissed or clobbered.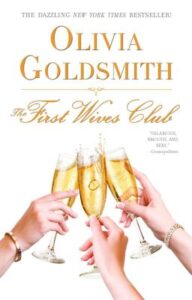 "Karma" → Olivia Goldsmith's First Wives Club
This song is a genuine bop. Are they her best lyrics? Is karma a cat purring in your lap because it loves you? Who's to say! But it's good fun! And for that reason, it pairs well with this novel about a group of women who decide to exact revenge on their husbands after all being left for trophy wives, despite the love and support they'd poured into their marriages. We're serving looks and just deserts!!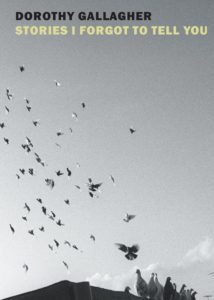 "Sweet Nothing" → Dorothy Gallagher's Stories I Forgot to Tell You
To be honest, I'm having a hard time coming up with a book that captures the simple joy of finding sanctuary in someone else. I think it's because novels tend to have all sorts of other complications for, you know, plot reasons. I had, for example, wanted to recommend Laurie Colwin's Family Happiness, which is very much about two people who can be a life raft for one another in the storm of daily living but it does involve an extramarital affair. I also thought on Gwendoline Riley's First Love, which so beautifully captures the unique language created by couples, but ultimately devolves into portrait of a rather volatile relationship. Dorothy Gallagher's Stories I Forgot to Tell You is upsetting simply because it's addressed to her deceased beloved. But this slender book also casts in amber the sweet nothings of a lived-in relationship.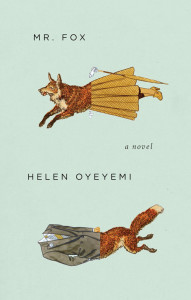 "Mastermind" → Helen Oyeyemi's Mr. Fox
Are you only cryptic and Machiavellian because you care? In Helen Oyeyemi's masterpiece, the concept of the fairytale gets all muddied up—in a fun way! Mr. Fox is a writer who has an odd habit of killing off his heroines. But one day, his muse comes to life and invites him into the story. Meanwhile, his wife comes to the conclusion that he's having an affair, and she too enters this storybook world. It's a cat-and-mouse (cat-and-Fox?) game, and they tumble from tale to tale, taking turns holding the pen.