What We Loved This Week
The Lit Hub Staff on Silicon Valley, Rachel Kushner, Beach House, and more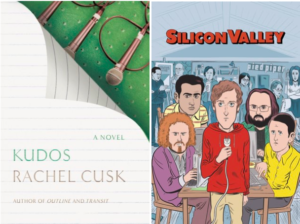 I began reading Rachel Cusk's Kudos early this week—and then quickly began to ignore everything else so that I might continue reading it. This may seem fairly odd for a book with no plot (or at least I found it so, despite having more or less the same response to the two previous books in the trilogy, joke's on me), but there's something about Cusk's prose that I find deeply satisfying and addictive. Once I'd burned all the way through it, I consoled myself by diving into another TV show I've never quite gotten to before: Silicon Valley. All I can say now is that I never thought I would relate quite so much to a Canadian Satanist network engineer.
–Emily Temple, Senior Editor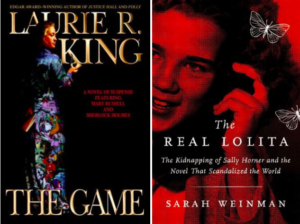 This week, I enjoyed the latest installment of Laurie R. King's Mary Russell and Sherlock Holmes stories, as she continues her fresh takes on old tales with an adventure involving masks, madness, and Mussolini. I'm also mid-way through The Real Lolita—Sarah Weinman's upcoming true crime narrative of Sally Horner, the real-life inspiration for Nabokov's Lolita. The book is an exercise in restoring balance to our perceptions of Nabokov's most controversial work, and an important reminder that literature does not exist in a vacuum. Plus, its size makes it the perfect subway read.
–Molly Odintz, Crime Reads Associate Editor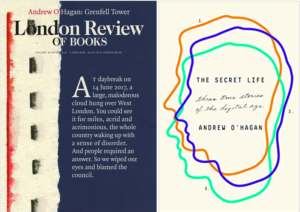 All this week I have been preparing myself to read Andrew O'Hagan on Grenfell Tower in the most recent issue of the London Review of Books. It's still on top of my desk (still encased in plastic). At over 60,000 words I assume it will take most of the weekend, but I'm looking forward to reading (as much as one can look forward to an in depth analysis of unimaginable loss and bureaucratic negligence). If you're not precious about hard copies, you can read the whole thing on your screen here. For more O'Hagan journalism, I recommend his recent The Secret Life, a collected three of his terrific LRB essays—especially his essay on working as a ghostwriter for Julian Assange.
–Emily Firetog, Managing Editor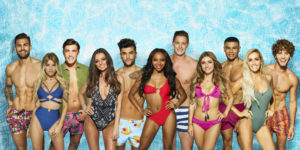 This week, "culture" for me has meant one thing and one thing only: the return of Love Island, a depraved British dating show about a group of meticulously waxed singles exiled all summer to a luxury villa in Majorca in the name of romance. Essentially, it's the UK's answer to Bachelor in Paradise, though instead of alumni of a popular reality franchise, the contestants are all models, bartenders, and personal trainers, as well as, this year, a doctor and a lawyer. The show also has a dash of Big Brother—which is to say that it's on a staggering six nights a week. In addition to "cracking on," "chirpsing," and "grafting" with their would-be paramours, the islanders are also subjected to a series of humiliating challenges. On last night's episode, the girls had to smash open watermelons with their butts. I love art!
–Jess Bergman, Features Editor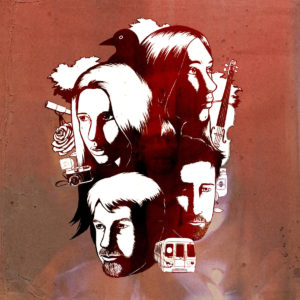 A few summers ago, a very good friend brought me to Maria Hernandez Park in Brooklyn and told me I was in for a surprise. There was a small square stage set up with white folding chairs all around it. We sat down, dusk settled in, and four performers got on stage to put on what I now know is Ghost Quartet, a show with no props, just music. It's described as "a song cycle about love, death, and whiskey. A camera breaks and four friends drink in an interwoven tale spanning seven centuries." I've been listening to the soundtrack all week on Spotify. It still haunts my idea of what storytelling can sound like.
–Katie Yee, Book Marks Assistant Editor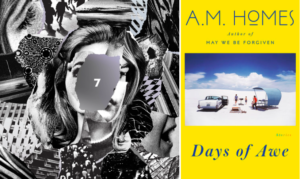 The past week has been very low-key for me, and I'm loving it. I've been regularly visiting the dog park, learning to skate, and playing a bit of trivia. The ever dreamy Beach House's latest album, 7, has been the perfect soundtrack for such a week. I've just started reading A.M. Homes's Days of Awe, which is bringing the emotional intensity to my otherwise sleepy down-time.
–Alicia Kroell, Editorial Fellow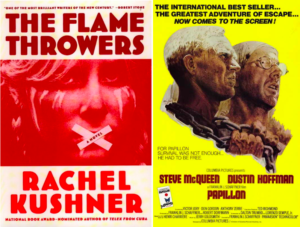 After months, nay, years of endeavoring and then forgetting to read Rachel Kushner's The Flamethrowers, I finally cracked the spine this week and so far the novel is every bit as mesmerizing as advertised by, well, everyone I've ever spoken to about it. Upon hearing that a remake of Papillon—the Dalton Trumbo-penned 1973 prison film starring Steve McQueen and Dustin Hoffman—is about to be released, I spent the witching hours of Tuesday night rewatching the original, which is fascinating and devastating and long as hell.
–Dan Sheehan, Book Marks Editor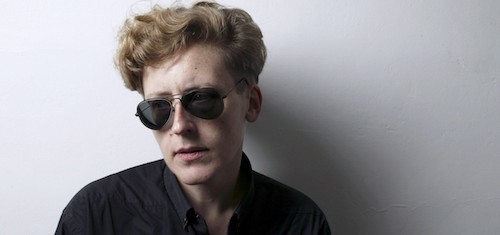 I had the pleasure this week of watching French oulipian Anne Garreta take home the second-annual Albertine Prize for a contemporary French novel (Not One Day) translated into English (translator Emma Ramadam also took home a prize). Well, the real pleasure was in listening to Garreta riff on life, death, and desire from the stage; one of many of her perfect, unscripted aphorisms: "When everything is properly ordered, you are dead." Amen.
–Jonny Diamond, Editor, Lit Hub
---