What Should You Read Next? Here Are the Best Reviewed Books of the Week
Featuring new titles by Louise Erdrich, Lily King, Ken Follett, David Graeber, and more

Louise Erdrich's The Sentence, Lily King's Five Tuesdays in Winter, Ken Follett's Never, and David Graeber & David Wengrow's The Dawn of Everything all feature among the Best Reviewed Books of the Week.
Brought to you by Book Marks, Lit Hub's "Rotten Tomatoes for books."
*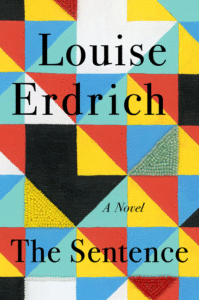 1. The Sentence by Louise Erdrich
(Harper)
10 Rave • 6 Positive • 2 Mixed
Read an excerpt from The Sentence here
"It is a ghost story, a love letter to the written word, an exploration of Indigenous identity, an urgent response to a volatile and cataclysmic world. At once brutally realistic and weirdly metafictional, it burns with moral passion, brims with humor, and captivates with its striking and irresistible voice … People's capacity for change, their ability to transcend the limits of the sentences they receive, to exceed the sentences used to sum them up, to use the sentences they read and speak as portals onto a larger life and an avenue towards freedom, is one of Erdrich's most moving ethical points here … The Sentence, is a wonder, and Erdrich a writer of wonders."
–Pricilla Gilman (The Boston Globe)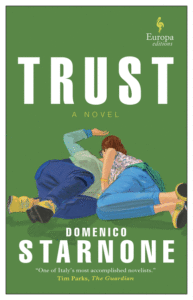 2. Trust by Domenico Starnone, Tran. by Jhumpa Lahiri
(Europa Editions)
4 Rave • 4 Positive
"… a short, sharp novel that cuts like a scalpel to the core of its characters … Starnone has earned a reader's trust with another agile analysis of frail humanity. And Lahiri, whose award-winning fiction has made her one of the most visible figures in contemporary American literature, continues her self-effacing yet wildly ambitious project of vanishing into another language and another writer's prose."
–Steven G. Kellman (The Los Angles Times)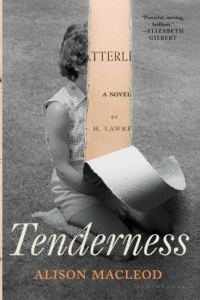 3. Tenderness by Alison MacLeod
(Bloomsbury)
4 Rave • 3 Positive
"… bold, adventurous and unpredictable. It is also Lawrentian, insofar as MacCleod uses real people as copy, except that her people have died so can no longer sue … Working within the constraint of the facts (there are fifteen pages of endnotes), MacCleod allows her fictions to take root … At times such as these, we feel, MacLeod has felt the need to jettison some of the 'better, stranger, stronger' stuff in pursuit of interiority … The inventions are compelling, and the blending of the Kennedys with the Chatterleys is wittily done."
–Frances Wilson (Times Literary Supplement)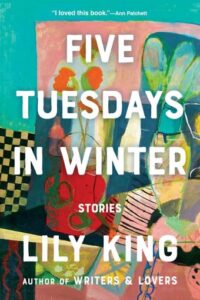 4. Five Tuesdays in Winter by Lily King
(Grove)
5 Rave • 1 Positive
Read Lily King on Shirley Hazzard here
"… wonderfully absorbing … Five Tuesdays in Winter features stories that pull you in instantly and make you wonder what the author is going to spring on you next … Long form or short, this is a writer who has mastered the art of conveying depths of human feeling in one beautiful sentence after another."
–Heller McAlpin (NPR)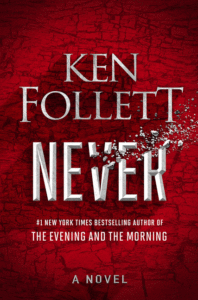 5. Never by Ken Follett
(Viking)
3 Rave • 4 Positive
"Never is both an up-to-the-minute thriller that explores the tensions and conflicts of the modern world and a sprawling, globe-spanning saga that contains multitudes … The resulting portrait of a world stumbling toward the unthinkable is credibly detailed and alarmingly plausible … Never is a cautionary tale about the power of unintended consequences, and it is disturbing and illuminating in equal measure. Follett has always been an accomplished storyteller, but his latest reflects a sense of urgency that lifts it well above typical apocalyptic thrillers. Never is first-rate entertainment that has something important to say. It deserves the popular success it will almost certainly achieve."
–Bill Sheehan (The Washington Post)
**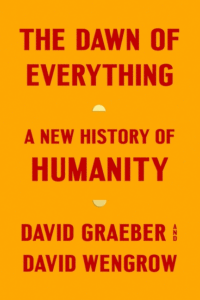 1. The Dawn of Everything: A New History of Humanity by David Graeber and David Wengrow
(FSG)
4 Rave • 2 Positive • 5 Mixed
Read an excerpt here.
"… what a gift it is, no less ambitious a project than its subtitle claims … Graeber and Wengrow offer a history of the past 30,000 years that is not only wildly different from anything we're used to, but also far more interesting: textured, surprising, paradoxical, inspiring … is not a brief for anarchism, though anarchist values—antiauthoritarianism, participatory democracy, small-c communism—are everywhere implicit in it. Above all, it is a brief for possibility, which was, for Graeber, perhaps the highest value of all. The book is something of a glorious mess, full of fascinating digressions, open questions, and missing pieces. It aims to replace the dominant grand narrative of history not with another of its own devising, but with the outline of a picture, only just becoming visible, of a human past replete with political experiment and creativity."
–William Deresiewicz (The Atlantic)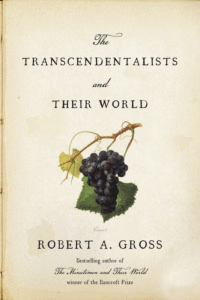 2. The Transcendentalists and Their World by Robert A. Gross
(FSG)
4 Rave • 3 Positive • 1 Mixed
Read an excerpt from The Transcendentalists here
"… easily the most comprehensive work ever written about the town's social history during the transcendentalist era … Mr. Gross's historiography is patient, thorough, cumulative … One of the most fascinating chapters in Mr. Gross's account examines a number of young men and women of the village who fell under the spell of Emerson's thought … Mr. Gross's richly detailed account shows us how such a surprising conjunction of place and thought could occur."
–Randall Fuller (The Wall Street Journal)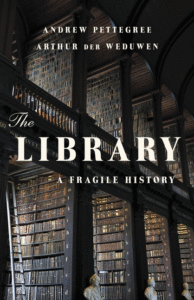 3. The Library: A Fragile History by Andrew Pettegree and Arthur Der Weduwen
(Basic Books)
5 Rave • 1 Positive
"This fascinating if dense book aims to be a world history, yet the focus is mainly European and American; forays into other regions tend to consider colonial influences above the local practices. Despite this weakness, the book has important criticism of bad practices in libraries and their institutions (e.g., the American Library Association), which provides necessary modern context, as many of the struggles around the role of politics in libraries are ongoing … This is sure to be a new addition to library and information school curricula and will be fascinating for all bibliophiles and people who want libraries to survive and improve."
–Margaret Heller (Library Journal)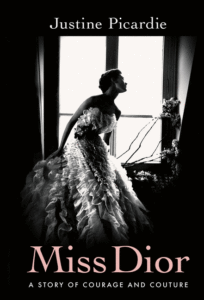 4. Miss Dior: A Story of Courage and Couture by Justine Picardie
(FSG)
2 Rave • 5 Positive • 3 Mixed
Read an excerpt from Miss Dior here
"… painstaking archival research. Picardie has pieced the story together from others who were with Catherine Dior at the same time and who did leave records of what they had undergone: not for themselves, but for the dead fellow-prisoners they could never forget. Some of the most moving images in this richly illustrated book are the tiny drawings and gifts that the women made for each other in Ravensbrück, to keep themselves from despair and maintain their self-respect … the juxtaposition of terrible shadows and dazzling light is one of the great strengths of this book … She charts the development of the Christian Dior fashion house with gusto, conveying the excitement and wonder … This is a very personal, very passionate book … It is perhaps ungenerous to be impatient with her wistful musings at certain points in the narrative, because Picardie makes the reader realize just how much glancing away, how much silence and deliberate forgetting, it took to remake postwar France."
–Artemis Cooper (Times Literary Supplement)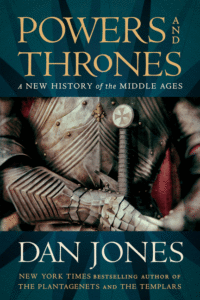 5. Powers and Thrones: A New History of the Middle Ages by Dan Jones
(Viking)
3 Rave • 4 Positive • 1 Mixed
Read an excerpt from Power and Thrones here
"… [a] magnificent doorstop … A thousand years race by in a terrifically colourful and compelling narrative history, with all the confidence, bravura and swift judgments essential to an overview of such a vast time span. Jones also possesses a keen eye for how the ideas and passions of the medieval era are with us still … Equally praiseworthy is its freedom from any queasy, muddy undercurrents of obsequious apology and guilt that dog so much contemporary western historiography. It's always reasonable and fair … There is plenty of fresh research here too, especially to do with historical changes in climate … explains the movements of the period with crystal clarity, but it's as a sequence of potted biographies that it really excels … Jones's history is a hugely impressive achievement, bustling and sizzling with life on every page—he even makes the invention of double-entry book-keeping (Italy, 14th century) interesting. This is now simply the best popular history of the Middle Ages there is."
–Christopher Hart (The Sunday Times)
---