What Poetry Can Teach Novelists: A Reading List
Caroline Hardaker on How to Master Description, Rhythm, and Pace
There's a lot to be said for trying something new. Even if your end goal is definitely a novel, a play, or an epic poem, sometimes the meandering path is where inspiration lies. 
Throughout my writing career I've embraced many literary forms, discovering that the skills I gained in one could also help me develop work across other genres. When it came to crafting libretto for and opera that premiered last September in London, having previously written dialogue for theater helped enormously, and the visualization techniques I used when writing for the screen were instrumental to writing my dystopian debut novel, Composite Creatures.
But out of all the different creative writing forms, it is poetry that has shaped my longform writing the most. In fact, I would never have been able to write Composite Creatures without being a poet first. I learned by reading guidebooks and, most importantly, poetry itself, to gain an understanding of what poetry really is and how it works. 
Developing skills as a poet helps longform writers master rhythm and pace, in addition to providing practice in using metaphors and similes. Writing fiction with a poet's eye helped me to describe the sensations I experience every day, craft entirely unique descriptions, and leave cliché—the greatest enemy of poetry—in the past.
But where should an aspiring or emerging longform writer begin? By reading. 
 *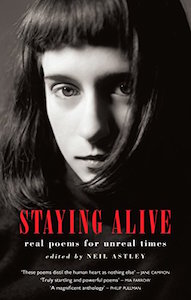 Neil Astley (editor), Staying Alive: Real Poems for Unreal Times 
(Bloodaxe Books) 
Like many poets, I'm not classically or academically trained. It's more than possible to learn poetry by ear, immersing yourself in the form itself. Most contemporary poetry often doesn't stick to rules of metre and form anyway and is frequently experimental—written around a rhythm and flow that suits the subject matter or intended audience best. 
This edition from the Staying Alive anthology and its subsequent sequels from Bloodaxe Books are a must-have for any amateur poet or author. Each hefty tome explores a variety of contemporary poetry styles and demonstrates perfectly the range of topics and themes that modern poetry explores. Perhaps most importantly, the poems included are accessible to all types of readers.
Read the poems out loud. Feel the way the words roll into one another or how syllables jut out of certain lines. Develop an ear for rhythm and an eye for how the piece looks on a page, because even in fiction how the prose appears on a page affects how it's read.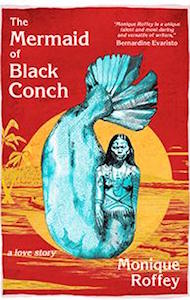 Monique Roffey, The Mermaid of Black Conch
(Peepal Tree Press)
Often, one route to entirely original prose is to integrate poetry or lyrics into it. A recent winner of the Costa Book Award, Monique Roffey's interpretation of a Caribbean folktale experiments with form and meter when conveying different voices, from the lyrical beats of David (our fisherman protagonist) to the verse spoken by Aycayia. Roffey's work demonstrates that poetry and prose can be interwoven and hugely effective in conveying history and speech.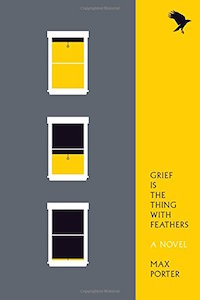 Max Porter, Grief is the Thing with Feathers
(Faber & Faber)
This critically acclaimed longform piece perfectly bridges the gap between poetry and prose and is a delicious example of experimental voice and form. Written in the style of dreamlike and sometimes nightmarish dialogue, the voice of Crow is cryptic, musical, and loaded with riddles and metaphors. If you're unfamiliar with writing poetic verse, it can be easier (for now) to forget about line breaks and simply freewrite a page of prose. Don't worry about it making sense; emulate the enigmatic poetic style of Crow and try crafting a literary hybrid monologue that can be transformed into poetry or prose.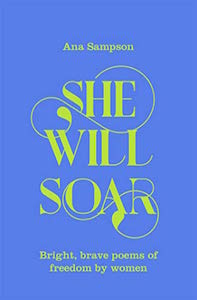 Ana Sampson, She Will Soar 
(Macmillan Children's Books) 
Marketed as an anthology for all ages, this uplifting anthology the art of poetry as story. Many of the poems included are genre-fluid, flowing from everyday scenarios to fantasy, folkloric, and speculative landscapes. Most are short stories. For novelists and short story writers keen to explore poetry, immersing yourself in this collection might provide the inspiration needed to attempt condensing some of your own stories to a vignette.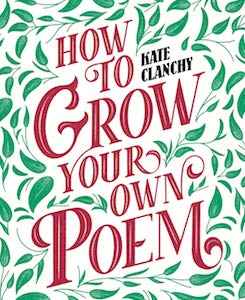 Kate Clanchy, How to Grow Your Own Poem
(Picador) 
And then, sometimes you need a manual. This one is for the traditionalist or writer who wants to understand form and meter from an academic standpoint. Frequently touted as one of the best books out there on how to practice writing poetry, this book contains examples and tutorials to get you moving on your route to confident, original poetry. It's unintimidating and practical enough to help writers transform stuttering thoughts into a carefully crafted piece. 
___________________________________
Composite Creatures by Caroline Hardaker is available from Angry Robot. 
---