We've got a star-studded stack of new books today, folks! To name a few: President Barack Obama's memoir, Crazy Ex-Girlfriend creator and star Rachel Bloom's musings, Julia Child's culinary wisdom, and Steve Martin's cartoon pigeons (???). You can get them all at your local bookstore today!
*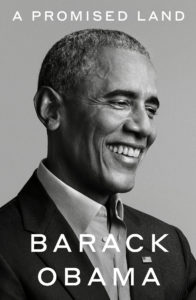 Barack Obama, A Promised Land
(Crown)
"Barack Obama is as fine a writer as they come. It is not merely that this book avoids being ponderous, as might be expected, even forgiven, of a hefty memoir, but that it is nearly always pleasurable to read, sentence by sentence, the prose gorgeous in places, the detail granular and vivid."
–The New York Times Book Review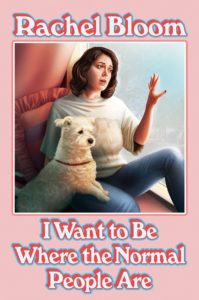 Rachel Bloom, I Want to Be Where the Normal People Are
(Grand Central)
"With whip-smart candor and disarming energy, Bloom writes pieces that range in form from confessional essays to a time-travel play to a pop quiz about a lion attack to a contribution from her dog, Wiley, and each captures the infectious, frantic, and very funny voice of a grown-up theater-kid weirdo."
–Booklist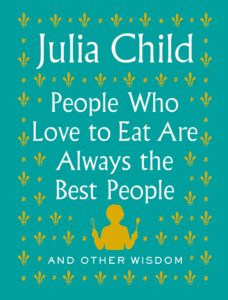 Julia Child, People Who Love to Eat Are Always the Best People
(Knopf)
"If you're afraid of butter, use cream."*
–Julia Child
*Okay, there aren't reviews for this book out yet, per se, but I think this quote speaks for itself.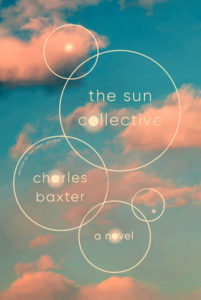 Charles Baxter, The Sun Collective
(Pantheon)
"Mr. Baxter continues to chip away at the myth of the Midwest's innocence, probing the anarchy and fear that gape beneath the mown lawns and mini-malls."
–The Wall Street Journal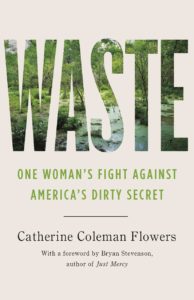 Catherine Coleman Flowers, Waste
(New Press)
"Mixing memoir, civil rights history, and polemic, this blunt litany by Flowers delivers a call to action for all concerned about sustainable solutions to the shamefully inadequate environmental infrastructure, policies, and practices in the United States."
–Library Journal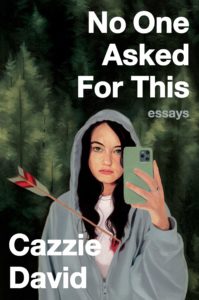 Cazzie David, No One Asked For This
(Mariner)
"Dark humor is pushed to its limits in this debut collection of essays."
–Kirkus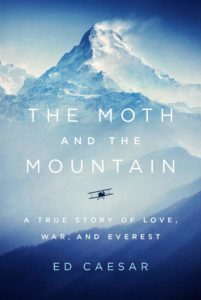 Ed Caesar, The Moth and the Mountain
(Avid Reader Press)
"This bonkers ripping yarn of derring-don't is a hell of a ride. It is an eye-opener into the mind of a daredevil."
–The Times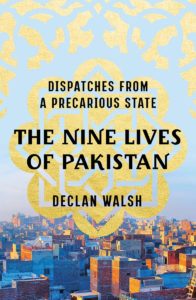 Declan Walsh, The Nine Lives of Pakistan
(W. W. Norton)
"Walsh is a wonderful writer, with a gift for sketching an impression of a place, time and ambience with a few brief lines. He knows how to interweave travelogue with an account of the relentless tensions that always threaten to burst through each vignette in the book."
–The Guardian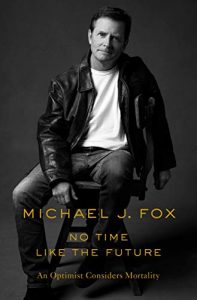 Michael J. Fox, No Time Like the Future
(Flatiron Books)
"A heartfelt, unselfish book about never giving up that should serve as good motivational material for readers."
–Kirkus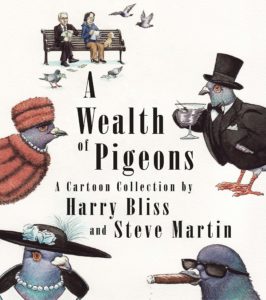 Harry Bliss and Steve Martin, A Wealth of Pigeons
(Celadon Books)
"What also makes this project successful is the team's keen understanding of human behavior as viewed through their unconventional comedic minds."
–Kirkus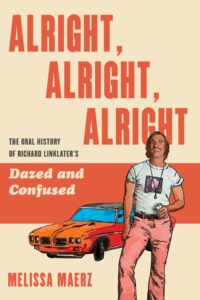 Melissa Maerz, Alright, Alright, Alright
(Harper)
"The story of Dazed And Confused has been told before, but never with the depth, breadth, or remarkable reproduction of the film's conversational rhythms found in Melissa Maerz's new oral history."
–The A.V. Club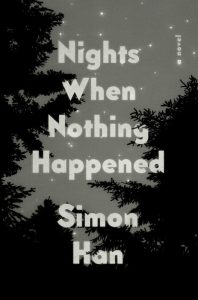 Simon Han, Nights When Nothing Happened
(Riverhead)
"Han displays incredible range as a novelist, oscillating between honest, almost tangibly real scenes, opaque dreams and refractive memories."
–BookPage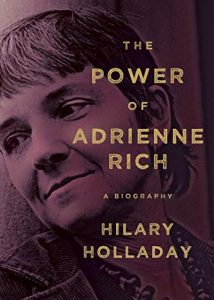 Hilary Holladay, The Power of Adrienne Rich
(Nan A. Talese)
"One of the great virtues of Holladay's narrative is how skillfully it integrates jargon-free textual analysis of the poetry and uses it to trace Rich's personal and political metamorphoses."
–The Boston Globe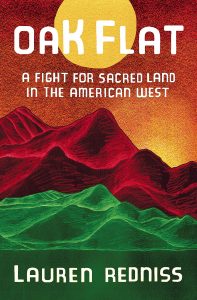 Lauren Redniss, Oak Flat
(Random House)
"[Redniss] forges an enthralling convergence of oral history and narrative to tell with precision and empathy the dramatic story of the still unresolved battle over Oak Flat."
–Booklist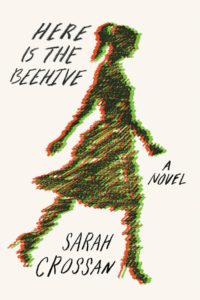 Sarah Crossan, Here Is the Beehive
(Little, Brown)
"…the writing is so bright and alive and the novel is a triumph – crackling with psychological and sexual ambiguity – in its descriptions of a man who, all too depressingly believably, has zero intention of leaving his wife."
–The Observer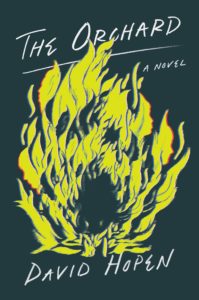 David Hopen, The Orchard
(Ecco)
"This is a brilliantly conceived and crafted coming-of-age novel of ideas, replete with literary and philosophical references, many of them Judaic."
–Booklist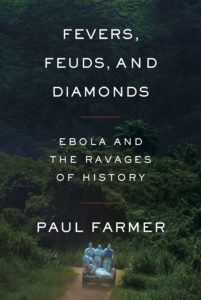 Paul Farmer, Fevers, Feuds, and Diamonds
(FSG)
"With exceptional empathy and care, Paul Farmer takes us through his experience with that health crisis and the difficult history that made those populations particularly vulnerable."
–The Boston Globe
Robert Harris, V2
(Knopf)
"Robert Harris masterfully presents well researched history, with some relevant high-tech gobbledegook, imaginatively embellished with the colourful quirks of human behaviour."
–The Spectator