Weather Magic, Jinn-Bots, and Halloween Horror: October's Best Sci-Fi and Fantasy Books
Thrilling New Works From Nicola Griffith, Aliette de Bodard, E. Lily Yu, and Many More
I knew from the start of the year that October was going to be a solid SFF month, as our 2023 preview included  Molly McGhee's Jonathan Abernathy You Are Kind. But that was before I knew which creepy tales would be coming on the oh-so-convenient Halloween book release, like an eerie post-covid update on Rosemary's Baby and a gothic fantasy with whispers of The Hazel Wood. Not to mention, retellings of Aladdin, The Count of Monte Cristo, and Beowulf!
Though they're not books, special shout-outs this month to two graphic novels: Saga Volume 11, the always-brilliant and devastating space opera from Brian K. Vaughan and Fiona Staples; and Parasocial, Alex de Campi and Erica Henderson's titillating cautionary tale about both sides of SFF fandom, from those who put too much expectation into their idols as well as the lonely people who embrace that misguided fan attention.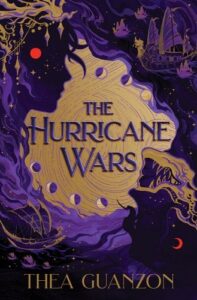 Thea Guanzon, The Hurricane Wars
(Harper Voyager, October 3)
Years ago I discovered a Star Wars fanfic that recast Kylo Ren and Rey into a retelling of one of my favorite Star Wars novels, The Courtship of Princess Leia. This epic, arranged-marriage, enemies-to-lovers romance was called landscape with a blur of conquerors, and I devoured it at my desk at work. Thea Guanzon demonstrated her chops in keeping readers hooked for weekly installments, so it's no surprise that she parlayed that into her debut novel, The Hurricane Wars. It's a Southeast Asian-inspired weather magic fantasy in which orphaned soldier Talasyn must learn to harness her light magic against the shadowy power of Alaric, the heir to the Night Emperor—but to use that magic for good, because in the wrong hands, it could create the Hurricane Wars all over again.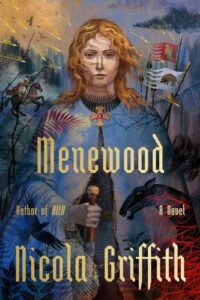 Nicola Griffith, Menewood
(MCD, October 3)
A decade after the stunning Hild, Nicola Griffith presents the next four years in the life of Hilda of Whitby, in a historical fiction medieval epic so meticulously researched and richly rendered that it feels like a fantasy doorstopper. As a child, Hild used her keen intuition to stay one step ahead of a murderous king in his court. Now, at eighteen, she will live through a lifetime's worth of bloody coups as a half-dozen different men claim to be the true king of seventh-century Britain. Yet Hild will still carve out moments of peace and protection for those she holds dear, as she builds her stronghold of Menewood. Griffith describes it as "a trilogy in one volume," so strap in.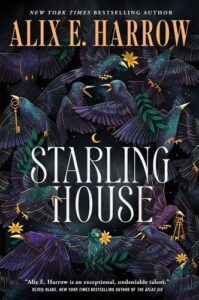 Alix E. Harrow, Starling House
(Tor Books, October 3)
No one in the ironically-named Eden, Kentucky, has known anything but ill luck from the prosperous yet poisonous coal mining business that shapes the town; and no one has ever seen the inside of Starling House. Until Opal, constantly scrounging to put her brother Jasper into a prestigious boarding school, accepts a job as housekeeper from Arthur Starling, who intends to be the final Warden of Starling House. Because have we mentioned it's a sentient manor? One that likes Opal very much, and wants to keep her close. And as Opal wrestles with escaping the house's clutches and accepting its attention, she will learn more about the unofficial history of Eden, and what constitutes a better life for her and the ones she loves.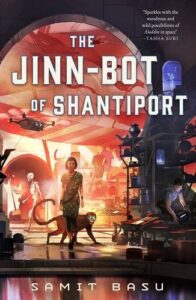 Samit Basu, The Jinn-Bot of Shantiport
(Tordotcom Publishing, October 3)
"Aladdin in space" is already an excellent elevator pitch for Samit Basu's standalone novel, but he looks to be exploring every angle of the familiar story in this adventure set on a collapsing spaceport. Shantiport is a shadow of its former great self, but street-smart tour bus driver Lina is determined to save her home. Aided by her brother, monkeybot Bador, and storytellerbot Moku (also our narrator), Lina takes on the dangerous job of procuring an ancient reality-bending relic for the corrupt higher-ups. But when this trio encounters the eponymous jinn-bot, who will grant three wishes, it challenges the narrative they've already been following and presents a new opportunity for revolution and change.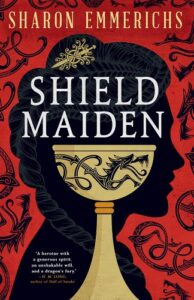 Sharon Emmerichs, Shield Maiden
(Redhook, October 3)
If you're like me, the only female figure from Beowulf that you may remember is Grendel's mother. But here Dr. Sharon Emmerichs introduces us to Fryda, niece of the great warrior king, in this thrilling retelling of the last third or so of the epic poem. Despite a childhood injury that left her with a shattered hand, Fryda is determined to train as a shield maiden, against her father's wishes to marry her off into a political alliance instead. But as the feasting begins to celebrate Beowulf's fiftieth anniversary as king, Fryda becomes aware of a growing power within herself… which may well be linked to Frýdraca, a fearsome dragon stirring from her long slumber.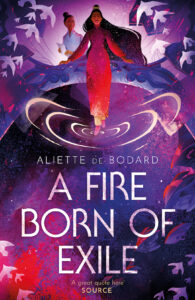 Aliette de Bodard, A Fire Born of Exile
(Gollancz, October 12)
Lately I've had the very specific yen to rewatch The Count of Monte Cristo, something to do with all the dark drama of a humble man betrayed and imprisoned by his best friend, only to escape and mold himself into a rich, melodramatic hero in order to wreak revenge on those who left him to die in the dark. So when I heard that the latest installment in Aliette de Bodard's Xuya series counts Alexandre Dumas among its influences, I was hooked: A scholar long thought dead returns in disguise as Quynh, the Alchemist of Streams and Hills. As her enigmatic presence enraptures the inhabitants of the Scattered Pearls Belt, she ensnares two people in particular: noble daughter Minh, and engineer Hoà, someone she knew in her old lifetime. Ahh, I can't wait! And while this is set in the Xuya universe, it's a standalone, so a perfect entry point.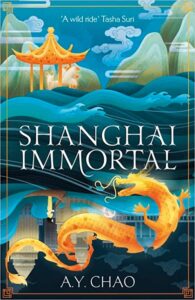 A.Y. Chao, Shanghai Immortal
(Hodder & Stoughton, October 17)
A.Y. Chao's adult fantasy debut weaves between two Shanghais: the Hell version, in which half-vampire, half-fox-spirit (or hulijing) Lady Jing runs errands for the King of Hell; and mortal Shanghai, set in the Jazz Age of the 1930s. When Jing discovers that other hulijing courtiers are plotting to steal a priceless dragon pearl from the King, she teams up with sweet mortal Tony Lee (who is supposed to be setting up the Central Bank of Hell) to keep the tenuous balance between worlds, even as she discovers a realm she never knew.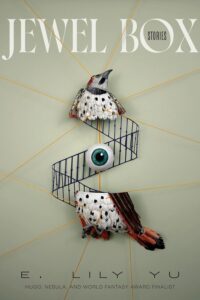 E. Lily Yu, Jewel Box: Stories
(Erewhon Books, October 24)
Despite the pretty-sounding title of E. Lily Yu's first short fiction collection (amassing 22 old and new stories over 16 years), these baubles sound like they tend more toward the strangely alluring and often surreal. There's a love story between a street lamp and one man who always passes by underneath; adaptations of Orpheus and Eurydice (set in an underground prison) and Puss in Boots; and a dystopian one-percenter wedding story about tracking down impossible vanilla ice cream in a radioactive near-future. These fables are dotted with birds, crabs, lions, and, obviously, unicorns. Speaking of animals, get a load of the gorgeous cover (revealed on Lit Hub) and all of the three-dimensional work that went into it!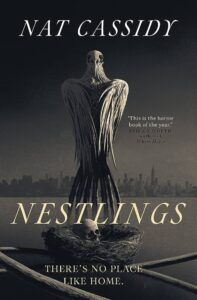 Nat Cassidy, Nestlings
(Tor Nightfire, October 31)
In Mary: An Awakening of Terror, Nat Cassidy delved into the horrors of how society treats middle-aged women and dredged up a familiar darkness that was incredibly satisfying in its bloody resolution. I'm even more intrigued by his follow-up, a modern take on the premise of Rosemary's Baby: a lovely young couple move into their dream apartment, only for it to threaten their first-born. Except in this case, Ana and Reid are still recovering from a traumatic birth that left Ana paralyzed from the waist down, only for their fortunes to rapidly reverse as they get a coveted spot in the desired Deptford building via New York City's housing lottery. But when things seem off from the first meeting with the creepy concierge, Ana—already struggling with postpartum depression dismissed by Reid, among others—worries about why their daughter Charlie wakes up screaming in the night, and what's causing the needle-like bite marks all over her.
---