Use the Following Words in a Sentence: Traffic. Tumor. High Heels. Jet Lag. Personal Stereo.
Announcing the Newest Books in the Object Lessons Series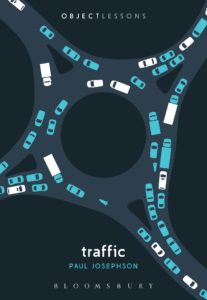 Paul Josephson, Traffic (March 2017)
Speed. Bump. Speed. Traffic considers the history and philosophy of roundabouts, speed bumps, the pedestrian mall, and other efforts to manage traffic. Exploring ways to reign in the power of the internal combustion engine, ramp back century-long efforts to increase the flows of traffic, and establish greater balance between humans and machines, Paul Josephson considers the history of traffic, and the political, political, and other controversies that frame the belated technological efforts to calm it.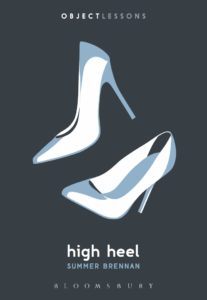 Summer Brennan, High Heel (September 2017)
High Heel is a dive into the labyrinthine nature of modern womanhood and sexual politics, with the world's most provocative fashion accessory as its point of entry.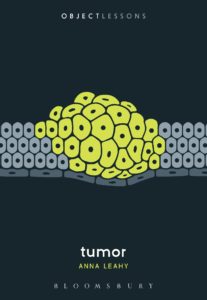 Anna Leahy, Tumor (September 2017)
Tumor examines the cultural concepts and attitudes that shape the ways we research a tumor scientifically, treat it medically, and talk about it socially.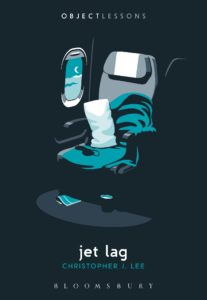 Christopher J. Lee, Jet Lag (September 2017)
Jet lag is a physical ailment, a temporal condition, a political effect, and, ultimately, a cultural moment—in sum, a universal, yet under-examined, object of study that serves as an allegory of our human limitations in the face of the advances of technology in the modern world.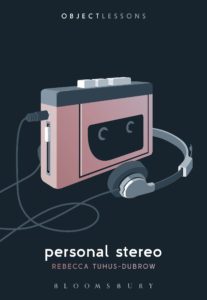 Rebecca Tuhus-Dubrow, Personal Stereo (September 2017)
Rebecca Tuhus-Dubrow investigates the personal stereo's influence on public space, our relationship to electronic personal devices, and the fears and exhilaration induced by new technologies (as well as the nostalgia attached to old ones).
And coming in 2018:
Susan Harlan, Luggage (March 2018)
You can't think about travel without thinking about luggage. And baggage has baggage. Luggage reflects on pilgrimages and wars, the Grand Tour, ocean crossings mythologized by Hollywood, a lost era of train travel, and the rise of mass tourism. Mary Poppins had a carpetbag out of which she could pull anything her heart desired. Sir Arthur Conan Doyle owned a steamer trunk with a fold-out desk. Countless suitcases are transported all over the world everyday. They are stolen, exchanged, and lost. A suitcase contains so much, and Susan Harlan unpacks it in this short book.
Carol J. Adams, Burger (March 2018)
The burger is fast food, it is haute cuisine. It is a seemingly sturdy symbol, and a cipher layered with slippery meanings and various sauces. It is nourishment and noxious amalgam. In Burger, Carol J. Adams explores this meal's history, cultural representations, and changing nature. Drawing on popular culture to illuminate the burger's history and meaning, and alert to gender, class, and colonial issues, Burger is about both the embrace and the transformation of this icon.
Rolf Potts, Souvenir (March 2018)
For as long as people have traveled to distant lands, they have brought home objects to certify the journey. More than mere merchandise, travel souvenirs take on a personal and cultural meaning that goes beyond the object itself. Drawing on several millennia of examples—from the relic-driven quests of early Christians, to the mass-produced tchotchkes that line the shelves of a Disney gift shop—travel writer Rolf Potts delves into a complicated history that explores issues of authenticity, cultural obligation, empire, market forces, and self-presentation. More than just objects, Souvenir shows how these things are a personalized form of folk storytelling that enables us to make sense of the world and our place in it.
Matthew Pearson, Toilet (March 2018)
Caught short in a new town. No keys, no cash, no swipe card. When you've got to go, where do you go? Matthew Pearson's Toilet maps how we interact with public space in our private lives, and frankly discusses what happens behind locked cubicle doors Revealing how public toilets are central to political and economic debate, cultural identity, and everyday life, this book shows us an object that performs vital functions and rewards serious contemplation. Too often ignored out of embarrassment or taken for granted, public toilets are being changed—and some are disappearing completely.
Margret Grebowicz, Whale Song (March 2018)
The sapiens of the sea, whales are the other most intelligent, social, and loquacious animals on Earth. So why do they seem to swim away, the more we chase after them in our efforts to communicate and connect?  How does the meaning of their mesmerizing songs continue to elude us?  Focused on the history of cetacean communication experiments, Margret Grebowicz's Whale Song is a speculative, playful meditation on serious environmental and social loss. Pondering the problems facing ocean ecosystems as well as the challenges to social life, intimacy, and connection in the digital age, Whale Song explores the collectivities of whales, humans, and whales and humans together.
Jean-Michel Rabaté, Rust (March 2018)
Rust: it's happening all the time, all around us. We cover it up. We ignore it. Jean-Michel Rabaté's Rust takes on the multitudinous meanings that this oxidized substance can hold, and shows how technology can bleed into biology and ecology. Rust blends eco-criticism with a post-Benjaminian allegorization of technology, ranging across art, autobiography, and science studies to explore the author's own fascination for peeling paints and rusty metal sheets as the interpenetration between the organic and the inorganic.
---