The Ultimate Summer 2023 Reading List
Or, the Count of Melty Crispo
This summer's Official Online Brand may be up in the air (may I suggest "Long Nap Summer"?), but one thing is for sure: there are many, many books coming out. Which one deserves space in your beach bag or air-conditioned brain? We at Literary Hub have our opinions, but perhaps you simply want to make sure you're in the know about the biggest books of the season—or maybe you truly believe in the power of consensus to point you in the right direction. For you, I present: the list of lists.
If you're new here, here's how it works:
1. I read all of the Most Anticipated Books of Summer and Best Summer Reading lists that flood the internet this time of year (or at least as many as I can find).
2. I count how many times each individual book is mentioned.
3. I collate that information for you in this handy list.
This year, I read 35 lists, which recommended a total of 548 books. Like last year, I found the recommendations to be relatively diffuse, with a lot of old books in the mix and a wide range of opinions on what constitutes "summer." But I am not here to argue about the nature of summer; I am merely the bean counter. Of the 548 books I tracked, 73 were recommended in at least three lists. I have organized all of these for you in order of popularity here, beginning with a perennial hero of the Ultimate List series, Mr. Colson Whitehead:
14 lists: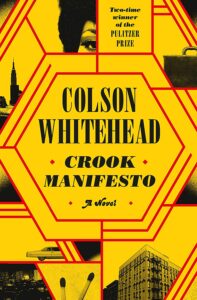 Colson Whitehead, Crook Manifesto (July)
12 lists: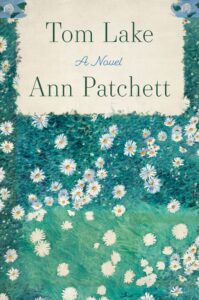 Ann Patchett, Tom Lake (August)
11 lists: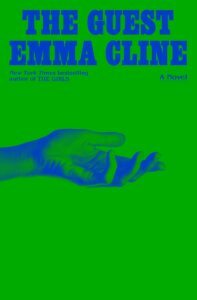 Emma Cline, The Guest (May)
9 lists: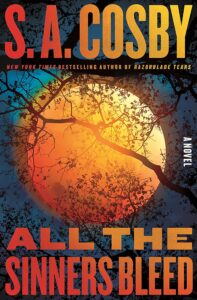 S.A. Cosby, All the Sinners Bleed (June)
Tania James, Loot (June)
James McBride, The Heaven & Earth Grocery Store (August)
Silvia Moreno-Garcia, Silver Nitrate (July)
Elliot Page, Pageboy (June)
8 lists: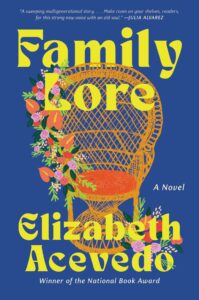 Elizabeth Acevedo, Family Lore (August)
7 lists: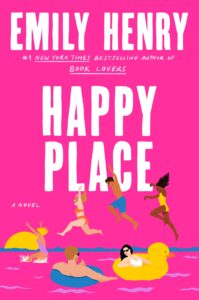 Emily Henry, Happy Place (April)
Samantha Irby, Quietly Hostile (May)
R. F. Kuang, Yellowface (May)
Ruth Madievsky, All-Night Pharmacy (July)
6 lists: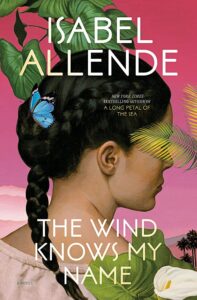 Isabel Allende, The Wind Knows My Name (June)
Ashley Audrain, The Whispers (June)
Deborah Levy, August Blue (June)
Emma Rosenblum, Bad Summer People (May)
Brandon Taylor, The Late Americans (May)
Katie Williams, My Murder (June)
5 lists: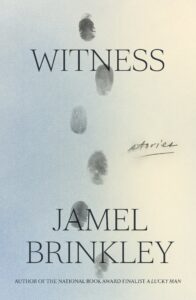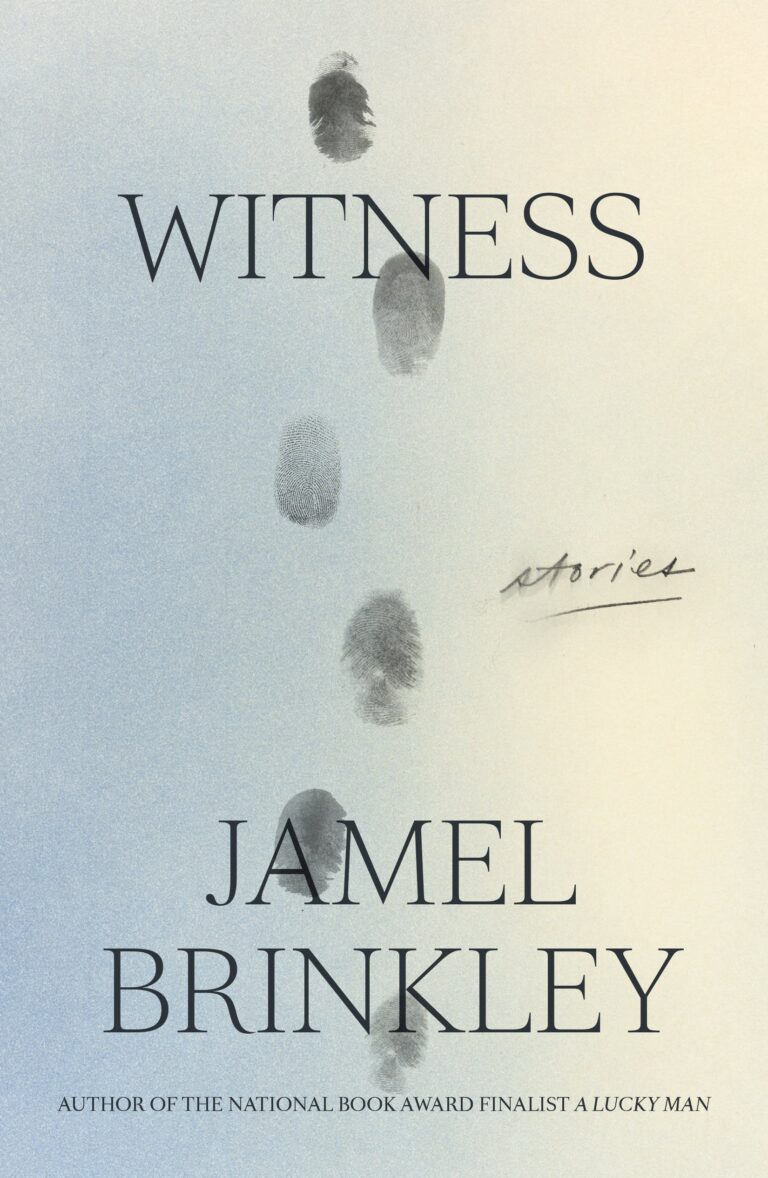 Jamel Brinkley, Witness: Stories (August)
Sarah Rose Etter, Ripe (July)
Elin Hilderbrand, The Five-Star Weekend (June)
Edan Lepucki, Time's Mouth (August)
Jamie Loftus, Raw Dog: The Naked Truth About Hot Dogs (May)
Ana Menendez, The Apartment (June)
Lorrie Moore, I Am Homeless If This Is Not My Home (June)
Caleb Azumah Nelson, Small Worlds (July)
Riley Sager, The Only One Left (June)
Lisa See, Lady Tan's Circle of Women (June)
Thao Thai, Banyan Moon (June)
Emma Törzs, Ink Blood Sister Scribe (May)
Luis Alberto Urrea, Good Night, Irene (May)
Keziah Weir, The Mythmakers (June)
4 lists: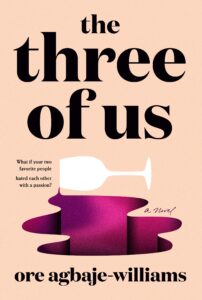 Ore Agbaje-Williams, The Three of Us (May)
Rita Chang-Eppig, Deep as the Sky, Red as the Sea (May)
Tembe Denton-Hurst, Homebodies (May)
Nicole Flattery, Nothing Special (July)
Chloe Gong, Immortal Longings (July)
David Grann, The Wager: A Tale of Shipwreck, Mutiny, and Murder (April)
Lydia Kiesling, Mobility (August)
Laura Lippman, Prom Mom (July)
TJ Newman, Drowning (May)
Caroline O'Donoghue, The Rachel Incident (June)
Steven Rowley, The Celebrants (June)
Ruth Ware, Zero Days (June)
3 lists: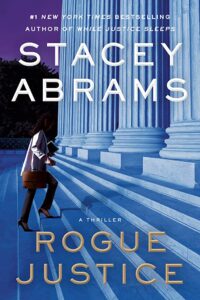 Stacey Abrams, Rogue Justice (May)
Eliza Jane Brazier, Girls and Their Horses (June)
Elizabeth Castellano, Save What's Left (June)
Colin Dickey, Under the Eye of Power: How Fear of Secret Societies Shapes American Democracy (July)
Richard Ford, Be Mine (June)
Sophia Giovannitti, Working Girl: On Selling Art and Selling Sex (May)
Nick Harkaway, Titanium Noir (May)
Aisha Harris, Wannabe: Reckonings with the Pop Culture That Shapes Me (June)
Henry Hoke, Open Throat (June)
Alice Hoffman, The Invisible Hour (August)
Lisa Jewell, None of This is True (August)
Heidi Julavits, Directions to Myself: A Memoir of Four Years (June)
Mary Beth Keane, The Half Moon (May)
Yume Kitasei, The Deep Sky (July)
Samantha Leach, The Elissas: Three Girls, One Fate, and the Deadly Secrets of Suburbia (June)
Andrew Lipstein, The Vegan (July)
Karen M. McManus, One of Us Is Back (July)
Clemence Michallon, The Quiet Tenant (June)
Dwyer Murphy, The Stolen Coast (July)
Beth Nguyen, Owner of a Lonely Heart: A Memoir (July)
K. Patrick, Mrs. S (June)
Ivy Pochoda, Sing Her Down (May)
Ashley Poston, The Seven Year Slip (June)
Cecilia Rabess, Everything's Fine (June)
Donovan X. Ramsey, When Crack Was King: A People's History of a Misunderstood Era (July)
Cat Sebastian, We Could Be So Good (June)
Curtis Sittenfeld, Romantic Comedy (April)
R. Eric Thomas, Congratulations, The Best is Over! (August)
List of lists surveyed:
The Washington Post's 23 Books to Read This Summer and Summer Books Preview • Elle's The 41 Best New Books to Read in Summer 2023 • Publishers Weekly's Summer Reads 2023 • The New York Times' Summer Books 2023 • The Atlantic's Summer Reading Guide • The New York Post's 28 Books to Bring to the Beach This Summer • Town & Country's The 41 Must-Read Books of Summer 2023 • Shondaland's The Best Books to Read for Summer 2023 • NPR's 19 Books Our Critics Are Excited For This Summer • TIME's 25 New Books You Need to Read This Summer • Polygon's The 10 Best Summer Books for Your 2023 Beach Trips • Boston's 24 Books That You Should Read This Summer • EW's The 27 Best New Books to Take On Your 2023 Summer Vacation • The Skimm's 17 of Our Favorite Books Coming Out This Summer • Wired's The 7 Books You Need to Read This Spring and Summer • The Los Angeles Times's 11 Books to Get Excited About This Summer • Vulture's 14 Books We Can't Wait to Read This Summer • The Wall Street Journal's The Best in Summer Reading • Five Books (Cal Flyn)'s Notable Novels of Summer 2023 • BookPage's 2023 Summer Reading Guide • AARP's 32 of 2023's Hot Summer Novels • Kirkus's 44 Hottest Summer Reads of 2023 • Shereads's Most Anticipated Books of 2023 • Bustle's The Most Anticipated Books of Spring and Summer 2023 • Good Housekeeping's 12 New Summer Books to Add to Your 2023 Reading List • Harper's Bazaar's The 23 Best Summer Beach Reads of 2023 • Real Simple's 20 Must-Read Books Releasing Summer 2023 • The Boston Globe's Best New Books for Summer 2023 • WBEZ Chicago's Summer Books Preview • Oprah Daily's Sizzling Summer Reads • Goodreads's Readers' 54 Most Anticipated Books of Summer • Barnes & Noble's 10 Best Summer Books of 2023 • and of course, Literary Hub's The 28 Novels You Need to Read This Summer and 25 Nonfiction Books You Need to Read This Summer.
---