The People Who Show Up for You: A Reading List of Unconventional Families
Amy Feltman Recommends Books by Miranda July, Marie-Helene Bertino, and More
I grew up with two sets of amicably divorced grandparents. That meant I had three grandmothers—whip-smart, accomplished, fans of flowers and capital-c Culture—and four grandfathers: a Civil War-obsessed lawyer who loved opera and plaid; an intimidating, accomplished doctor with a collection of engraved canes; an atheist who ran a Jewish Community Center and loved Mallomars; a savvy farmer-turned-businessman who loved golf and silence.
On my mother's side, my step-grandmother and her ex-husband's second wife lovingly called each other "sister wives." The four of them went on vacations together, and when I picture our family in my youth, it's always as a quartet. I'm sure there was substantial emotional work that went on behind the scenes to cultivate and re-route those relationships; but as a child, I saw only the ways that shared history and affection braided them together and didn't let go, no matter the configuration.
The word family, to me, meant, and still means: the people who show up for you. I learned that not everyone grew up with this definition when describing our Passover plans to a friend of mine during those ever-tender middle school years—"we're going to my step-grandmother's ex-husband's house"—and was met with a bewildered expression.
Chosen family isn't a new idea for those of us in the queer community, many of whom have been estranged by their blood relatives after coming out, or for whom the oldest relationships in their lives have been unable to heal or adapt to their "new" reality. Blended families have also been realities for anyone separated, widowed, remarried, etc. As people grow increasingly atomized, family (biological or found) can bring people together, soothe some of the pains of modern life, and model how to be a person.
I came out—wobbily, like a little deer just starting to stand—when I was in middle school. I think looking around at my family, helped me find the legs to stand on. My family showed me that it was action, and not an inherent similarity in genetics, that bound us together. A few years ago, my grandmother pulled down a picture of herself and my grandfather on their wedding day. They had seven kids between them—the oldest was a teenager, the youngest was two years old. "We had no idea what we were doing," she said, with a laugh. But they went ahead and did it anyway. That's what family is—the person who leaps beside you even when you can't see what's ahead.
*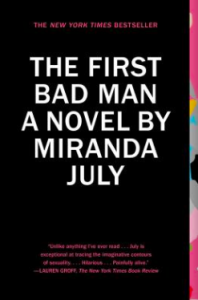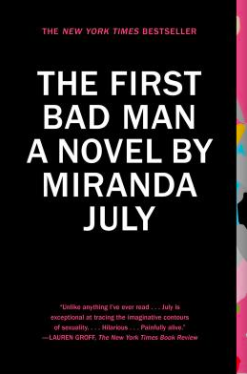 Miranda July, The First Bad Man
If you're a Miranda July fan, returning to that surreal narrative voice—whose specificity regarding her unabiding loneliness is at times cozy and at times claustrophobic—feels like coming home. In The First Bad Man, Cheryl Glickman's solitary existence is wrecked by her bosses' daughter Clee, a houseguest turned bullyish roommate turned lover. Clee and Cheryl's relationship is a wild ride, made even wilder by Clee's unexpected pregnancy. Cheryl's love for Clee's son, Jack, rings so deeply true that it will stay with you even more than the globulus in Cheryl's throat does at the start of the novel.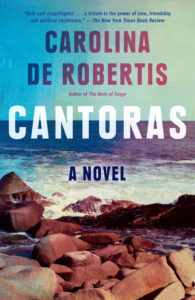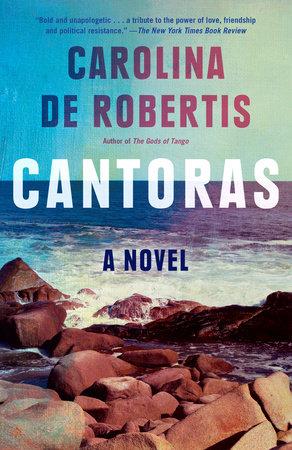 Carolina de Robertis, Cantoras
This novel is about a group of queer women in 1970's Uruguay who start a life together at a seaside cabin over the course of thirty-five years. Under the dictatorship during that time, queerness was a crime, and a palpable tension permeates the lives of the five women in the novel. Yet, despite the very real threat that they were under, what I remember most vividly from the novel is the love, friendship, and romantic relationships that brought those five together.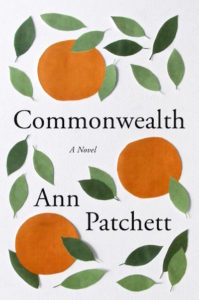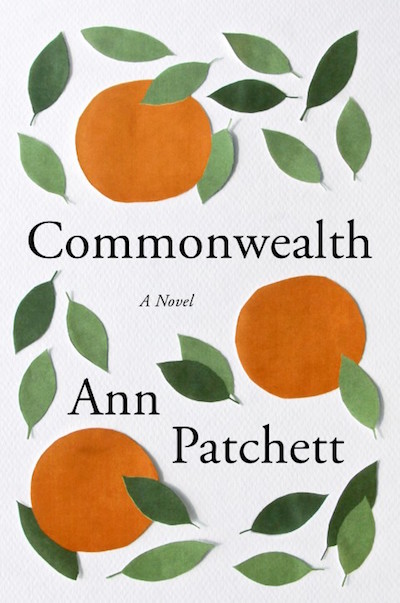 Ann Patchett, Commonwealth
The Killers asked: "It started out with a kiss, how did it end up like this?" That line that goes through my head whenever I think about this gorgeous, wide-scope family novel. We hit the ground running when Bert Cousins crashes a christening party and kisses Beverly, the (married) mother of the newly christened Franny. What follows is the end of both marriages and the turbulent, at times disastrous, blending of the Keating and Cousins families. Tracking the relationships among the children as they grow up is both a joy and a stressfest.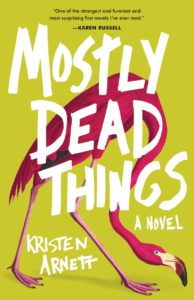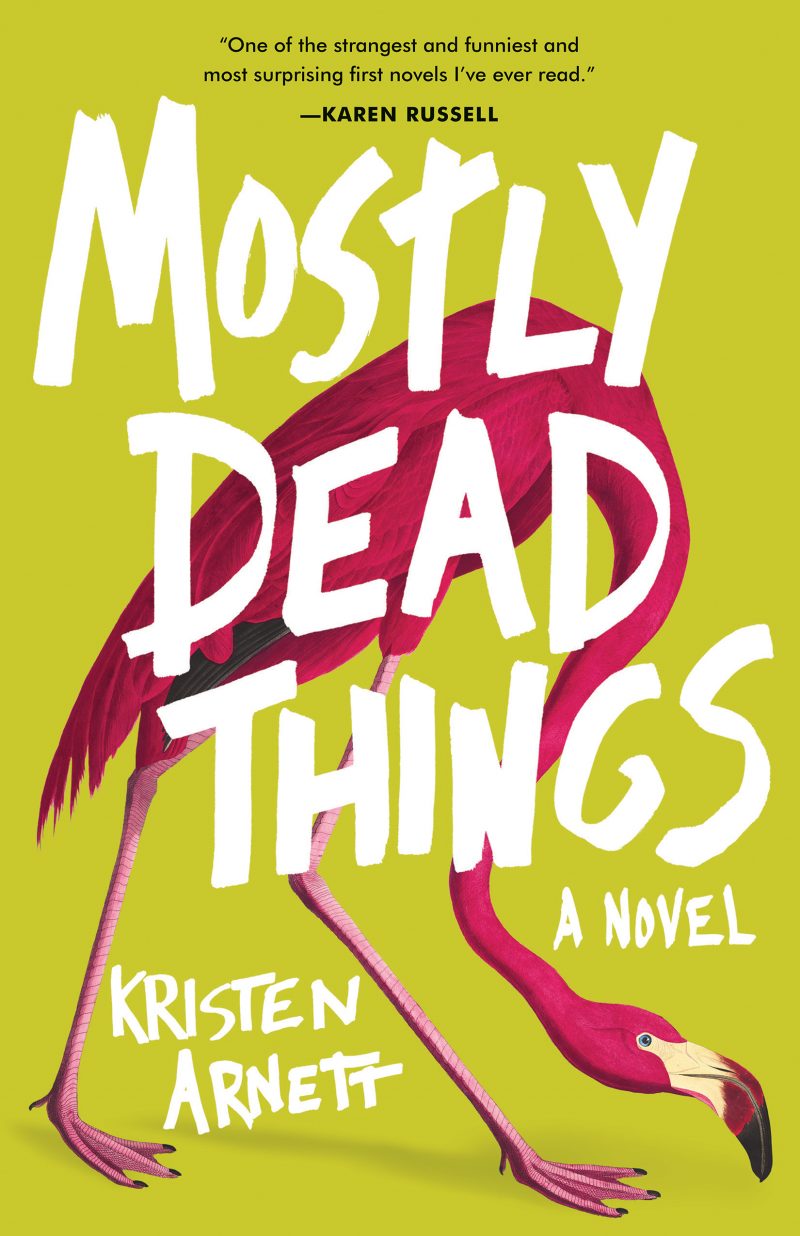 Kristen Arnett, Mostly Dead Things
Nobody does Florida Queerness like Kristen Arnett. While I originally reached for this book for its dark humor and unusual main character (not so often you see a gay female taxidermist front and center), it was the family aspect of this novel that has stayed with me. After Jessa-Lynn's father dies by suicide, the rest of the Morton family is left in a freefall. Jessa Lynn's brother, Milo, is going through his own upheaval—including the fact that the mother of his children, Brynn, has left them for good. All of this is complicated by Jessa Lynn's own long-time romantic fixation on Brynn. Underneath the wry, sharp writing is a real sense of longing to repair this broken family unit as best anyone can.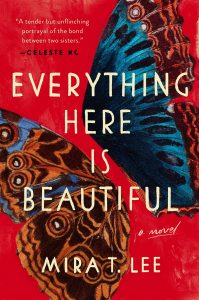 Mira Lee, Everything Here is Beautiful
This novel centers around two sisters: Miranda, who is pragmatic and grounded; and Lucia, who is vivacious and charming. Lucia's struggles with mental illness upend the careful balance of their lives, and much of the novel follows Miranda's attempts to care for her sister. Nuanced, devastating, and full of love, the novel follows the sisters as they go through many ups and downs. Lucia's trajectory takes her around the world, and her relationships with both the gruff but playful Yonah and the naive, in-over-his-head Manuel, lead to dynamic and heartbreaking moments for the entire family. I listened to this on audiobook (highly recommend), and there were times when I gasped aloud, much to the discomfort of my fellow New Jersey transit passengers.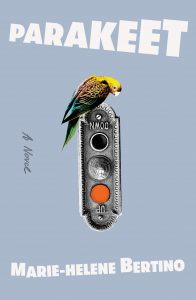 Marie-Helene Bertino, Parakeet 
Every sentence of this slim novel is a dazzler and full of surprises. Without giving too much away, this book opens with a disgruntled bride-to-be spotting a parakeet, who is also her grandmother. The parakeet pulls no punches and gives a clear directive: the bride must find her estranged sibling before the wedding can occur. There's a strangeness that permeates all parts of what follows, and a zippiness that makes reading a pleasure even when the topics veer into trauma and devastation. An unforgettable, soaring (sorry, bird pun had to be made) journey into family, identity, and the search for authenticity.
___________________________________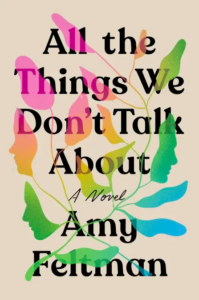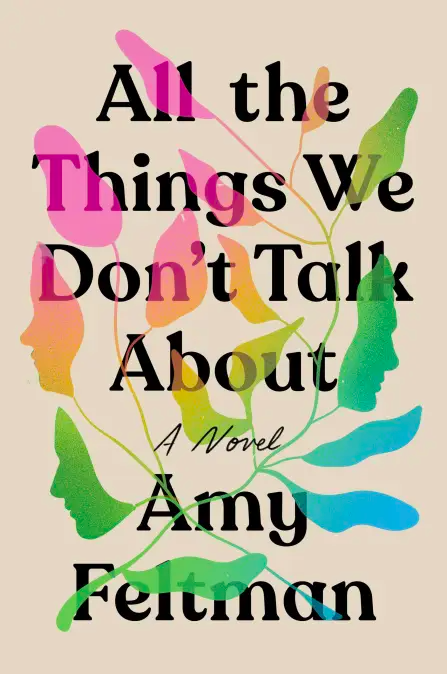 Amy Feltman's All the Things We Don't Talk About is available now via Grand Central Publishing.
---