Macbeths, it would seem, are like busses: you wait forever for the right one to arrive and then two round the corner at once.
Barely a week on from the release of the first teaser trailer for Joel Coen's upcoming A24 film The Tragedy of Macbeth (which stars Denzel Washington and Frances McDormand as the villainous couple), Barbara Broccoli (the all-powerful Bond franchise producer) today announced that the Scottish play is returning to Broadway in the spring, and it's packing some major star power. Just look at the poster: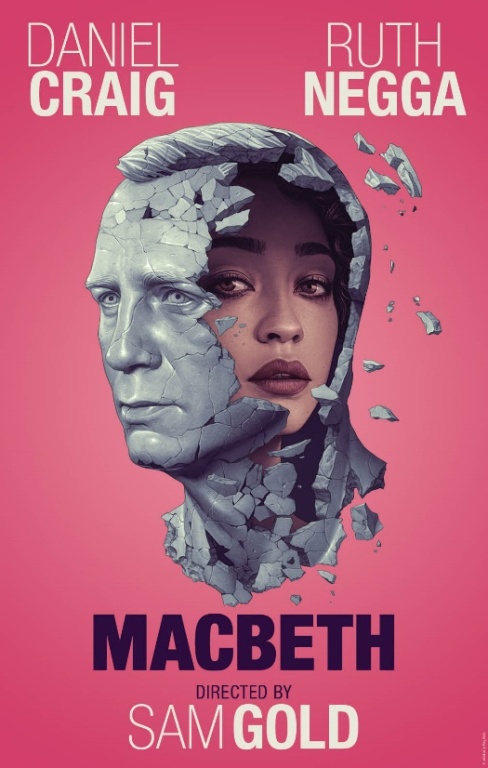 Tony Award winner Sam Gold (Fun Home) will direct Daniel Craig (Cowboys & Aliens) in the title role, with Ruth Negga (Loving, Preacher) taking on Lady Macbeth in her Broadway debut.
"Daniel is not only a great film actor but a magnificent theatre actor as well," said Broccoli. "I am thrilled that he will be supporting the return of Broadway playing this iconic role with the exquisitely talented Ruth Negga making her Broadway debut and under the expert direction of Sam Gold."
Gold previously directed Craig in a 2016 Off Broadway production of Othello, while the Oscar-nominated Negga made her New York stage debut in the title role of Hamlet at St. Ann's Warehouse Off Broadway last year.
With Craig's final Bond outing No Time to Die finally hitting theaters and Negga's Passing set to become one of the most talked-about films of 2021, Broadway has, with this announcement, just added some considerable juice to its first spring season since the March 2020 Covid shutdown.
Whether even James Bond and Tulip O'Hare can sell out fifteen weeks at the Lyceum Theater in the current climate remains to be seen, but I wouldn't bet against it.