The Literary Film and TV You Should Stream in September
From Foundation to American Rust
Every month, all the major streaming services add a host of newly acquired (or just plain new) shows, movies, and documentaries into their ever-rotating libraries. So what's a dedicated reader to watch? Well, whatever you want, of course, but the name of this website is Literary Hub, so we sort of have an angle. To that end, here's a selection of the best (and most enjoyably bad) literary film and TV coming to streaming services this month. Enjoy.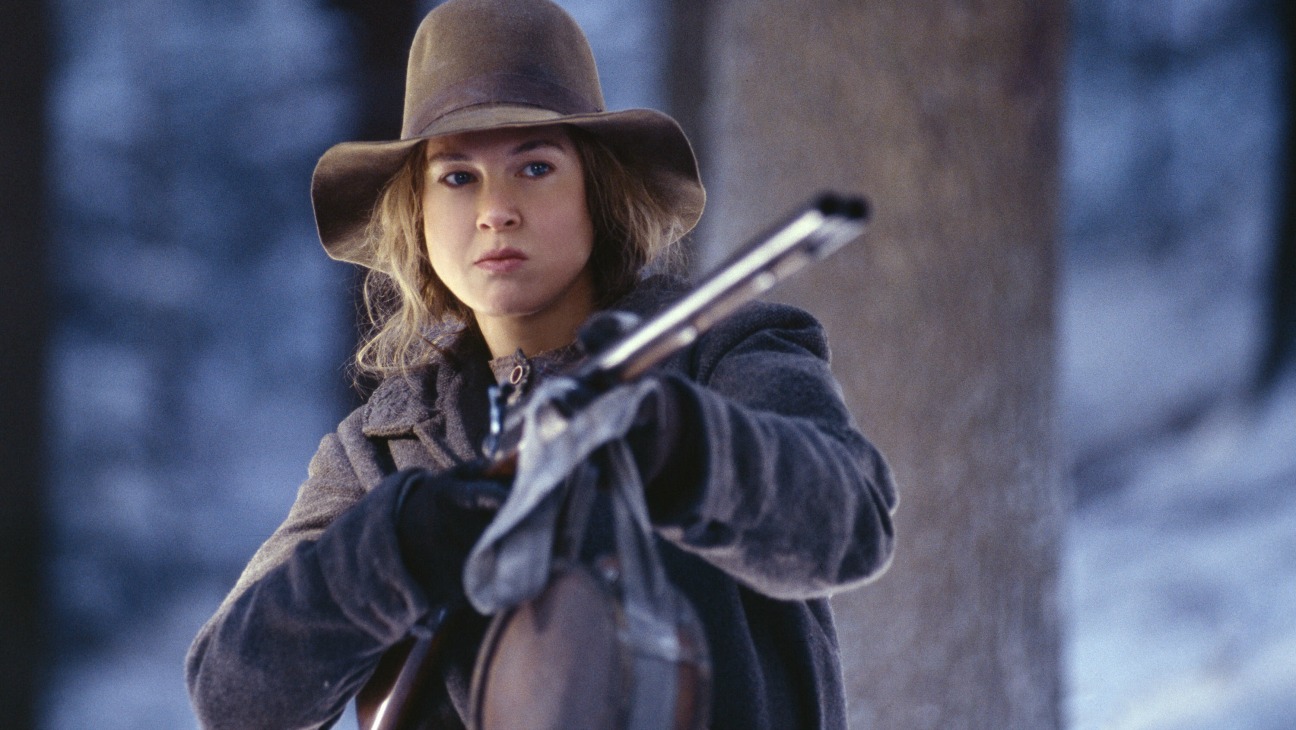 Cold Mountain (2003)
Stream it on: Netflix, 9/1
Literary bona fides: based on Cold Mountain by Charles Frazier (1997)
Starring: Jude Law, Nicole Kidman, Renée Zellweger, Brendan Gleeson, Philip Seymour Hoffman, Natalie Portman, Giovanni Ribisi, Donald Sutherland, Cillian Murphy
A top-notch adaptation of Frazier's novel, set in Appalachia during the dregs of the Civil War, as a deserter tries to find his way home to his beloved, bolstered by a magnificent cast.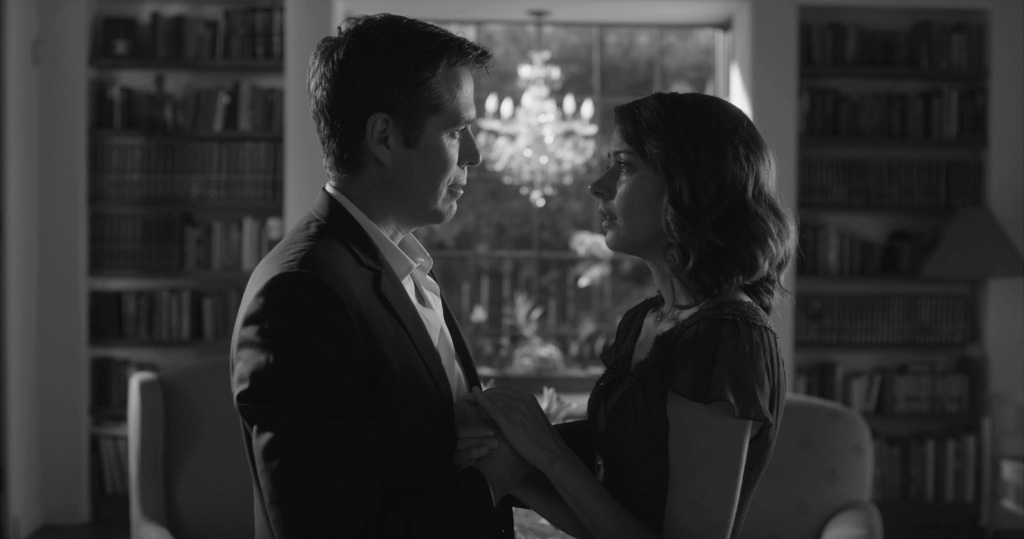 Much Ado About Nothing (2013)
Stream it on: Hulu, 9/1
Literary bona fides: based on the Shakespeare play
Starring: Amy Acker, Alexis Denisof, Reed Diamond, Nathan Fillion, Clark Gregg, Fran Kranz, Sean Maher, Jillian Morgese
Given what we now know about Joss Whedon, the story of him gathering all of his favorite actors to hang out in his own home and film a black-and-white, modern-dress adaptation of his favorite Shakespeare play is somewhat less charming. But nothing can take away the pleasure of seeing the old gang get back together, and particularly (for me) the post-Angel wish fulfillment of watching Amy Acker and Alexis Denisof finally get what they deserve, albeit as Beatrice and Benedick.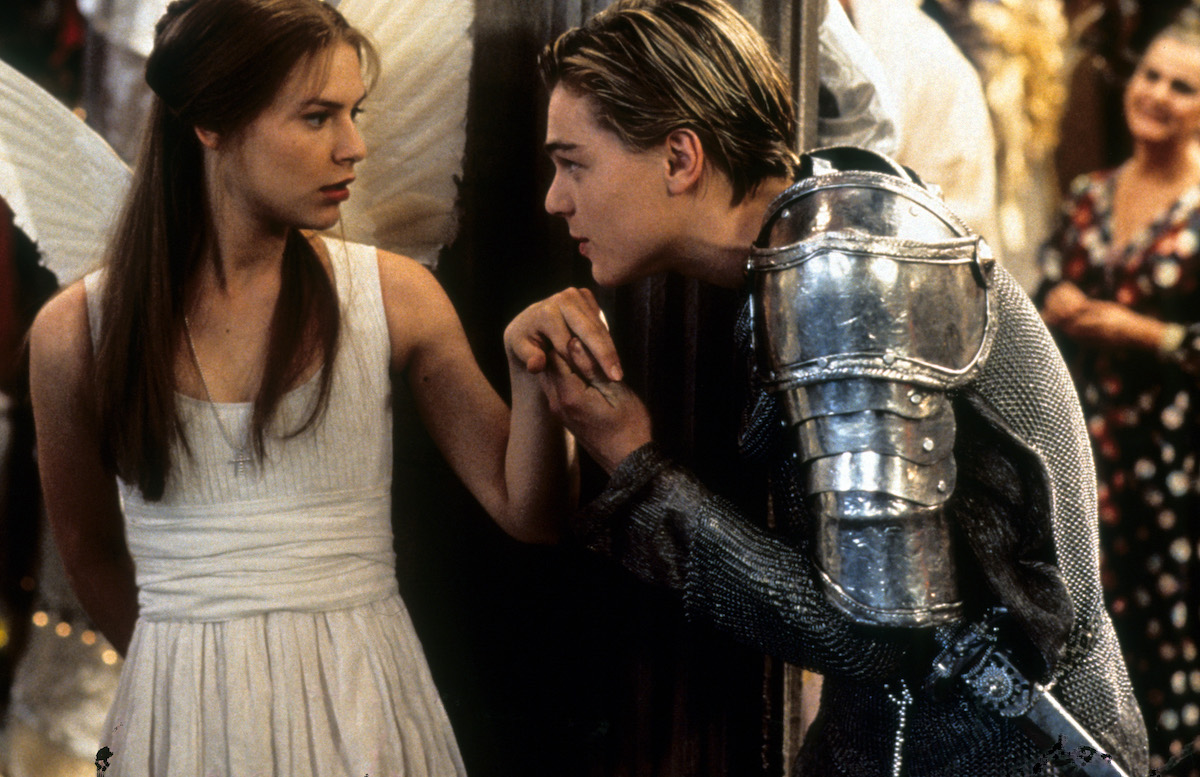 Romeo + Juliet (1996)
Stream it on: Amazon Prime, 9/1
Literary bona fides: duh
Starring: Leonardo DiCaprio, Claire Danes, John Leguizamo, Harold Perrineau, Peter Postlethwaite, Paul Rudd
Millennials, eat your hearts out.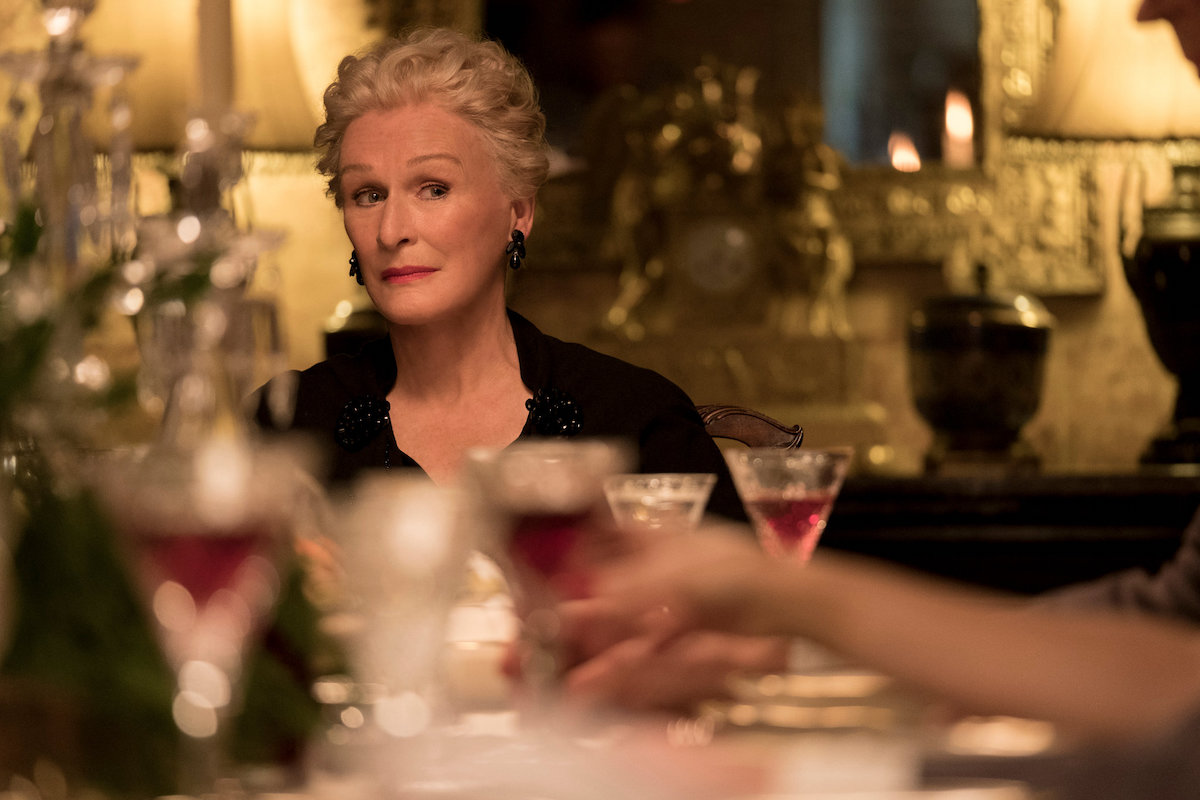 Agatha Christie's Crooked House (2017)
Stream it on: Netflix, 9/1
Literary bona fides: based on Crooked House by Agatha Christie (1949)
Starring: Max Irons, Terence Stamp, Glenn Close, Gillian Anderson, Stefanie Martini, Christina Hendricks
Look, it's not the best Christie adaptation around, but it's fun and over-the-top, and plenty entertaining for a rainy afternoon. The excellent cast is living their best lives here, which is reason enough to watch.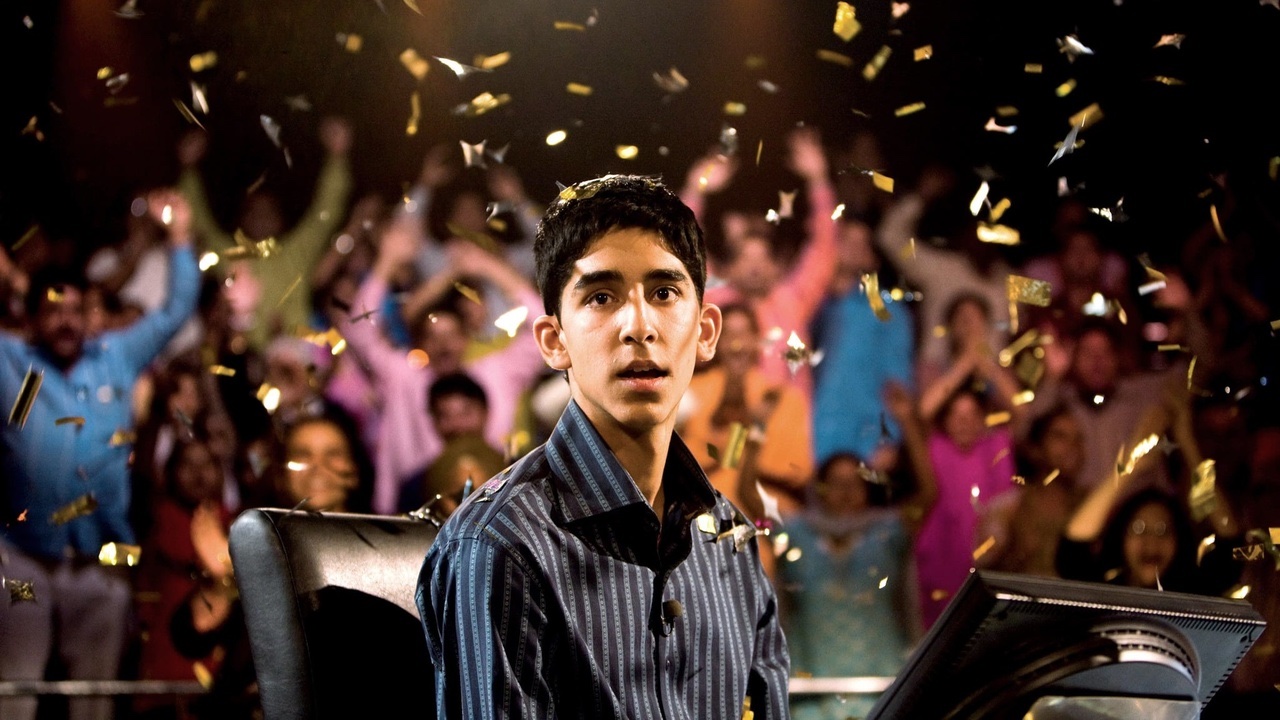 Slumdog Millionaire (2008)
Stream it on: Hulu, 9/1
Literary bona fides: based on Q & A by Vikas Swarup (2005)
Starring: Dev Patel, Freida Pinto, Anil Kapoor
You've got to hand it to baby Dev Patel in his film debut (after Skins, of course). Danny Boyle's feel-good masterpiece was a huge hit in 2008, and actually, thinking about it still makes me happy. I may go watch it right now.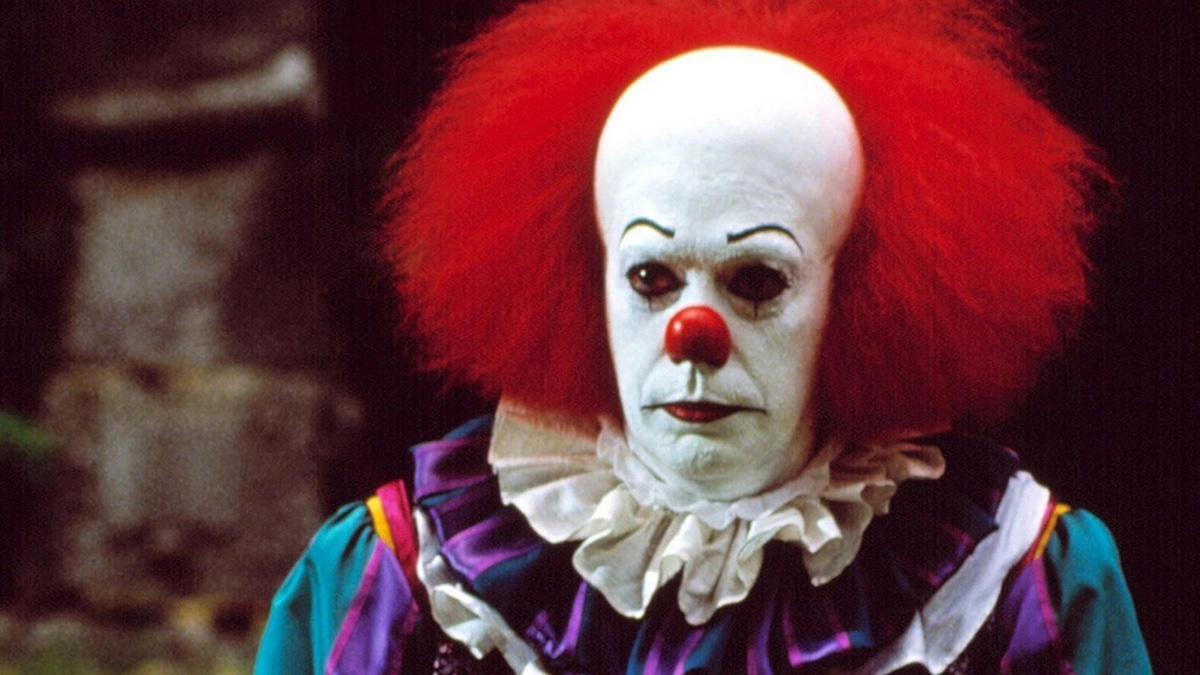 Stephen King's It (1990)
Stream it on: Hulu, 9/1
Literary bona fides: based on Stephen King's It (1986)
Starring: Tim Curry, Richard Thomas, John Ritter, Annette O'Toole, Harry Anderson, Dennis Christopher, Tim Reid, Richard Masur
With apologies to Bill Skarsgård, I'm afraid Tim Curry's Pennywise is the only Pennywise.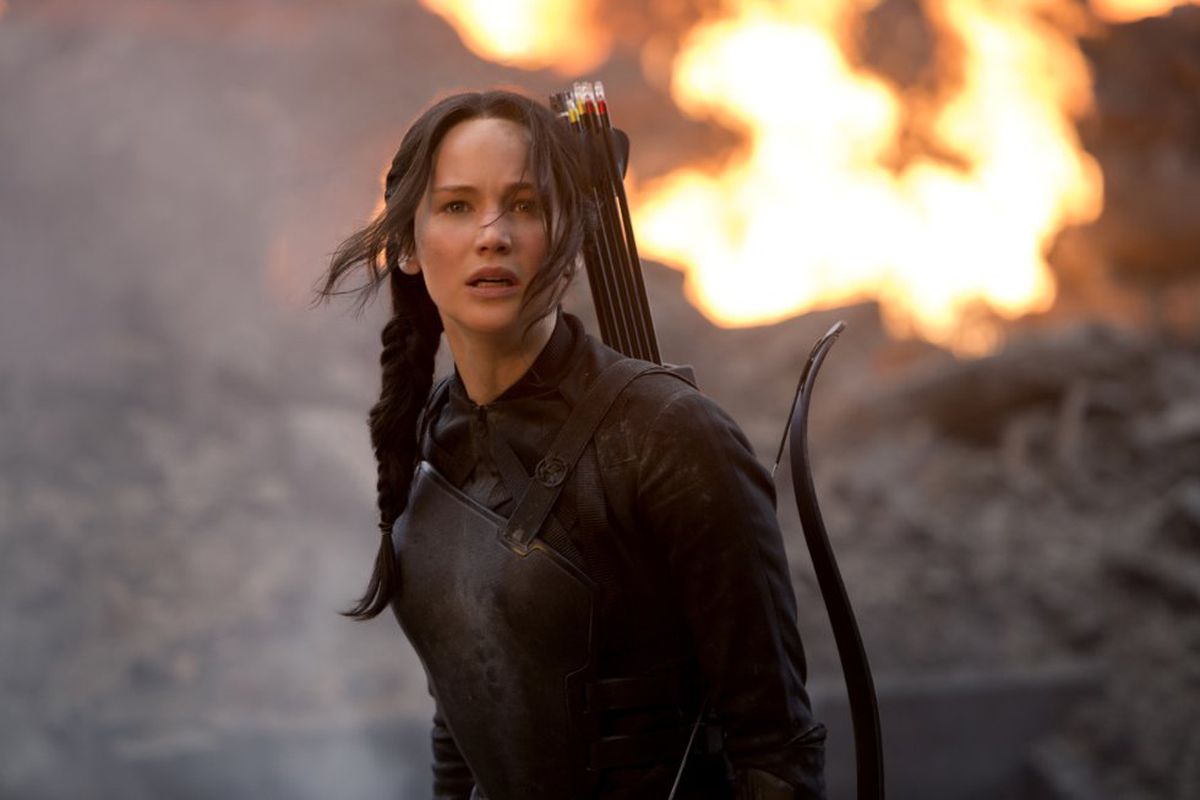 The Hunger Games trilogy (2012-2015)
Stream it on: Amazon Prime, 9/1
Literary bona fides: based on The Hunger Games trilogy by Suzanne Collins (2008-2010)
Starring: Jennifer Lawrence, Josh Hutcherson, Liam Hemsworth, Woody Harrelson, Elizabeth Banks, Stanley Tucci, Donald Sutherland
The Hunger Games movies—especially the first one—are miles better than they had to be, which is partially down to excellent set and costume design but has much more to do with Jennifer Lawrence. If you're anything like me, by now, enough time has passed that you're ready to marathon them all over again.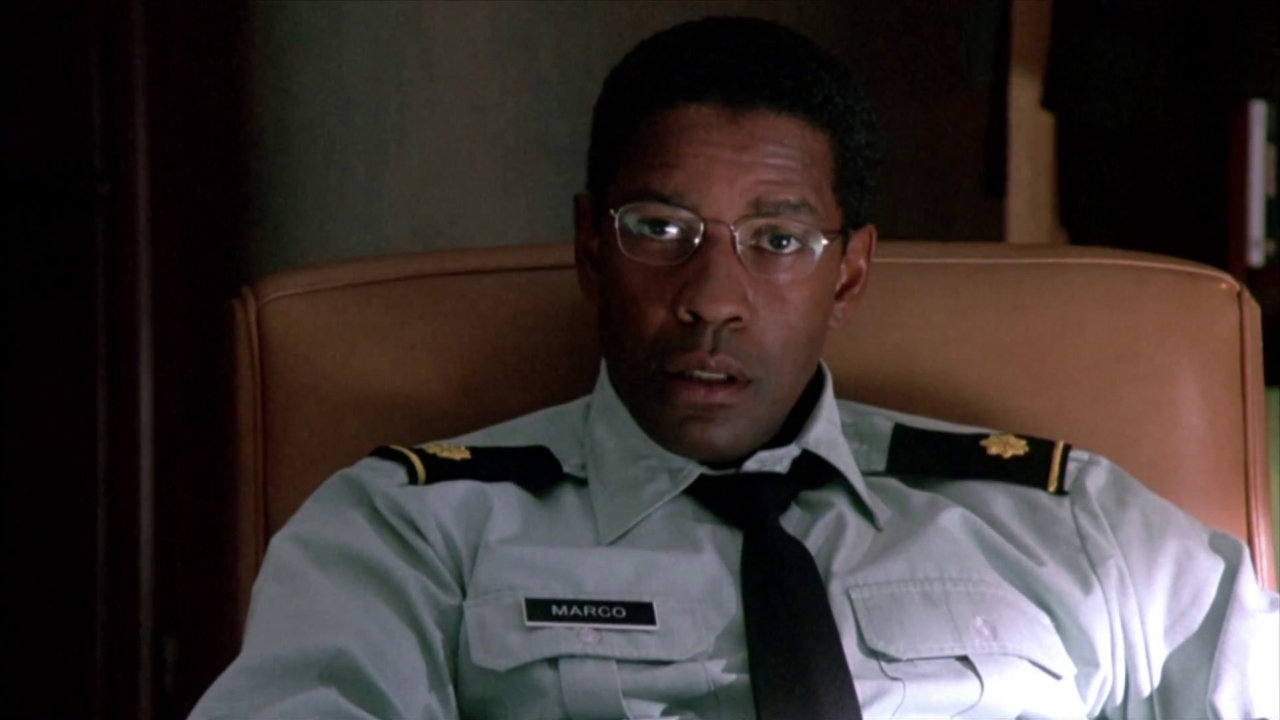 The Manchurian Candidate (2004)
Stream it on: Hulu, 9/1
Literary bona fides: based on The Manchurian Candidate by Richard Condon (1959)
Starring: Denzel Washington, Liev Schreiber, Jon Voight, Meryl Streep
Not quite as good as the 1962 original, but with significantly more Denzel.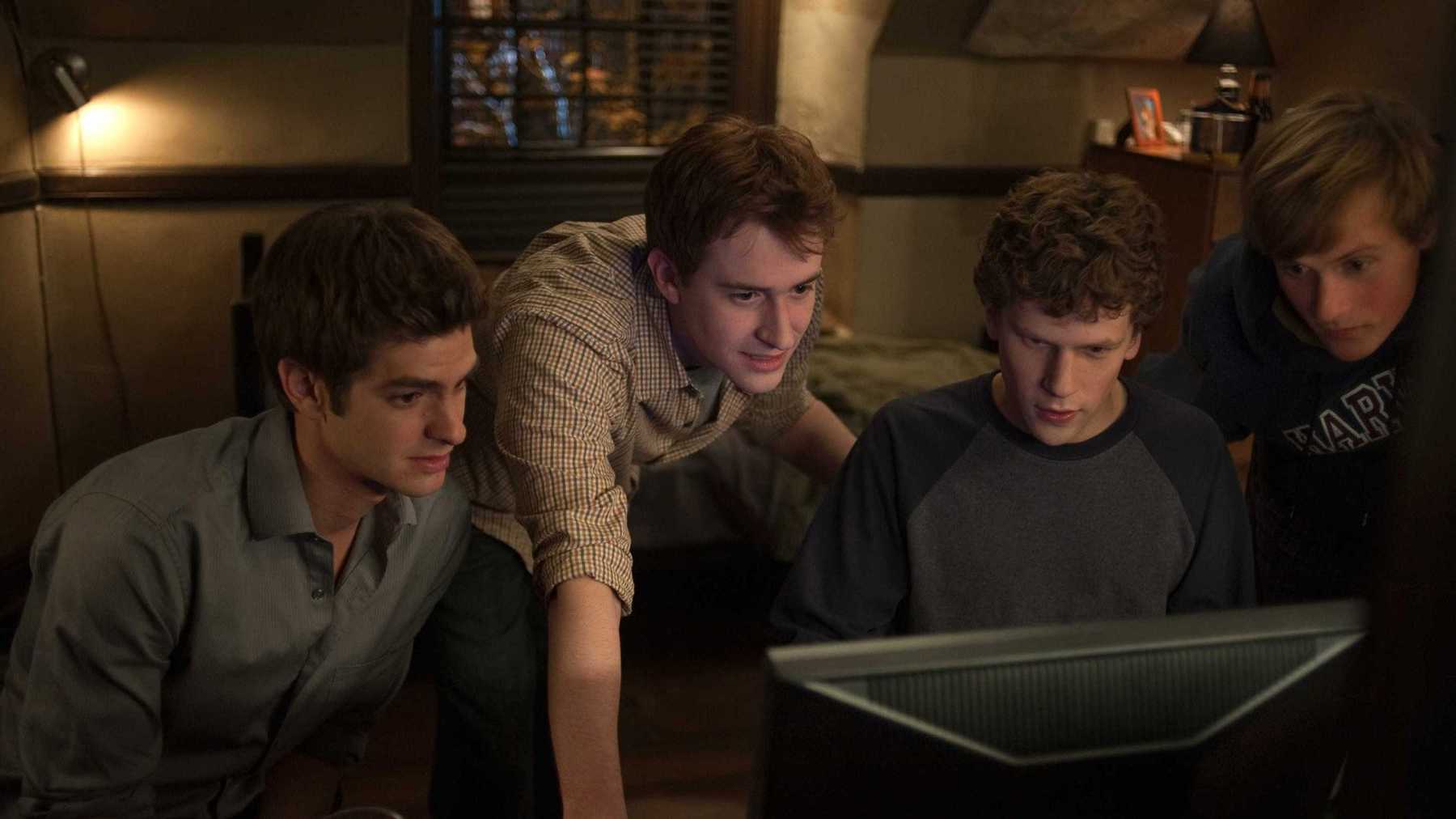 The Social Network (2010)
Stream it on: Amazon Prime, 9/1
Literary bona fides: based on The Accidental Billionaires by Ben Mezrich (2009)
Starring: Jesse Eisenberg, Andrew Garfield, Justin Timberlake, Armie Hammer, Max Minghella
It might be a little triggering to watch this movie now, eleven years later, after all that's happened—but hey, maybe you can turn it into a socially distanced drinking game.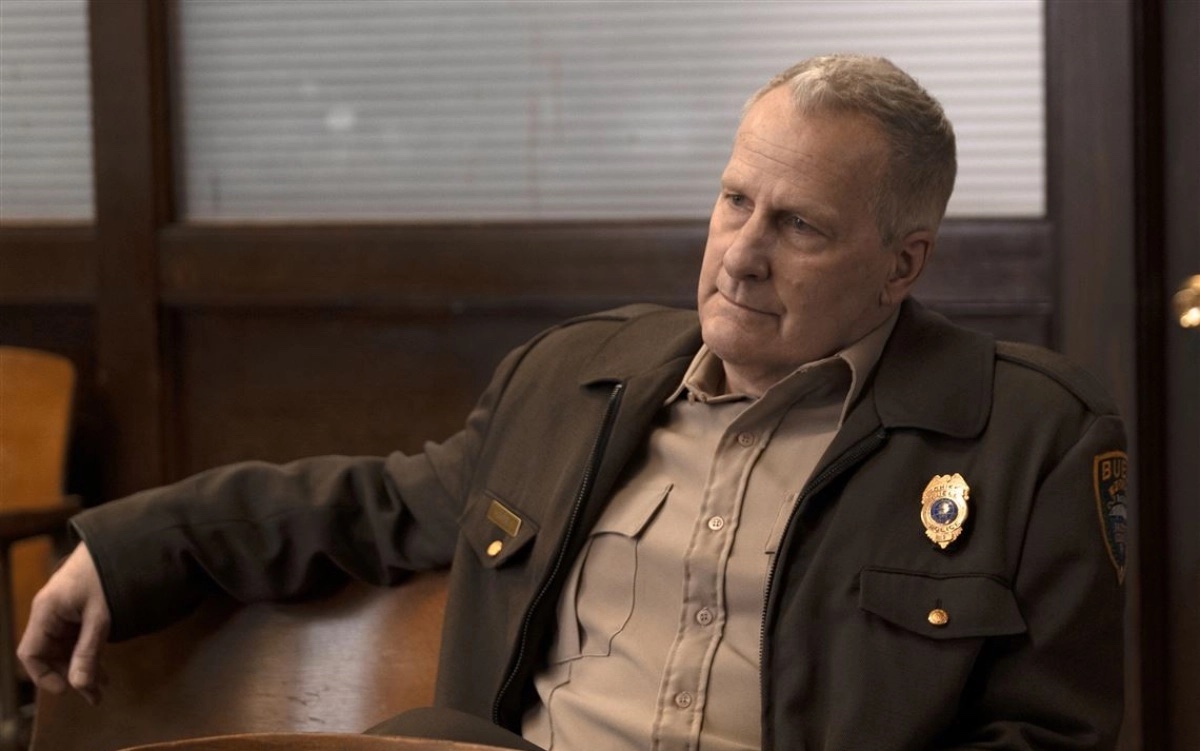 American Rust (2021)
Stream it on: Showtime, starting 9/12
Literary bona fides: based on American Rust by Philipp Meyer (2009)
Starring: Jeff Daniels, Maura Tierney, Bill Camp, David Alvarez, Alex Neustaedter, Rob Yang
A new series based on Philipp Meyer's debut, in which a complicated police chief (Jeff Daniels) in a dying Pennsylvania Rust Belt town has to contend with the possibility that the recent murder he's tasked to solve was committed by someone a little too close to home. The novel is very good and filled with bad choices and their consequences—we shall see if the series can do it justice.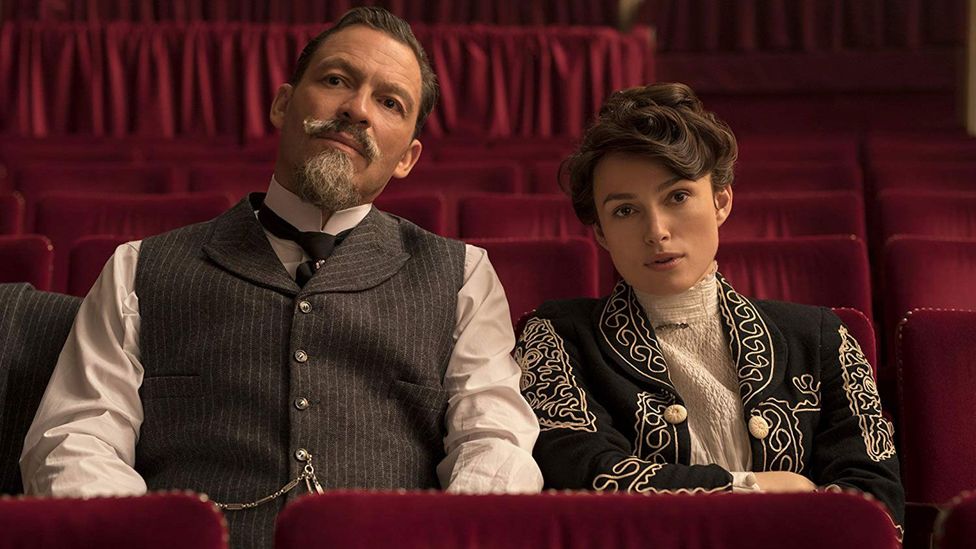 Colette (2018)
Stream it on: Hulu, 9/13
Literary bona fides: based on the life of French novelist Colette
Starring: Keira Knightley, Dominic West, Eleanor Tomlinson, Denise Gough
Keira Knightley, bless her, isn't quite who I would cast in a Colette biopic, but what the hell—she holds her own, and even if the film is sort of middle-of-the-road, at least some more people know who Colette is now.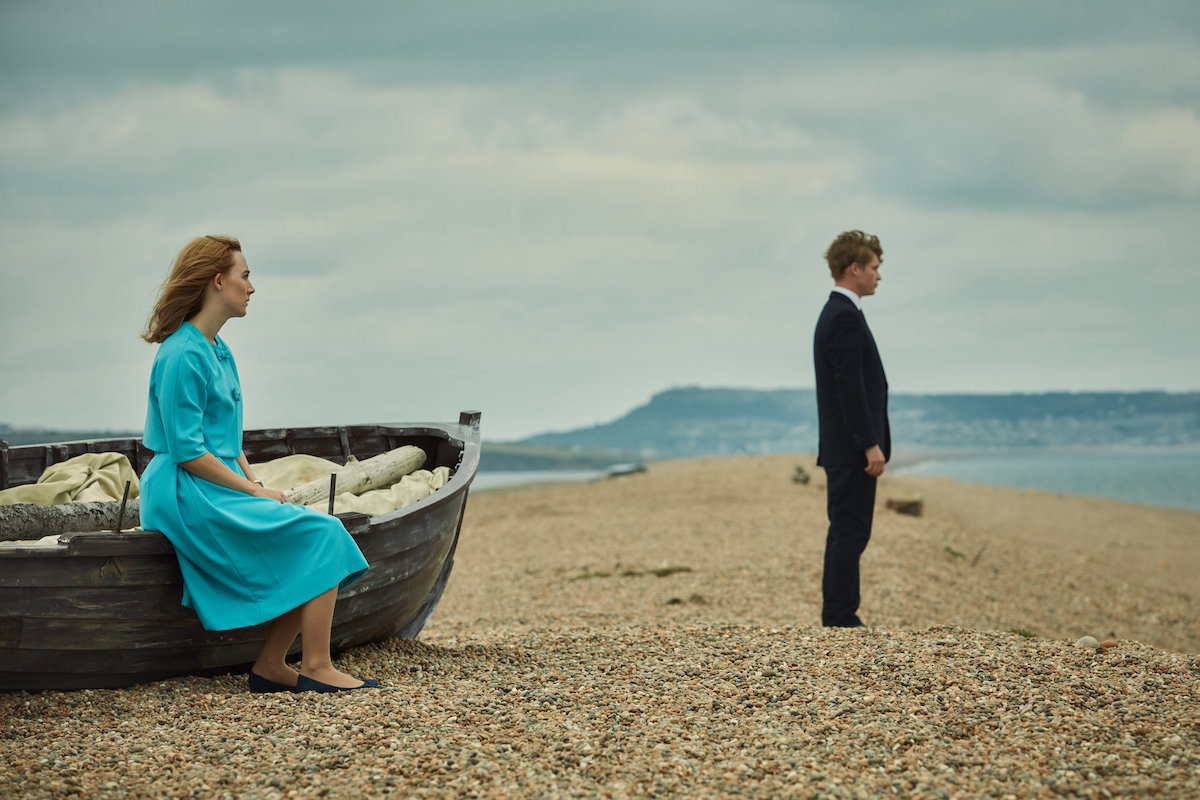 On Chesil Beach (2018)
Stream it on: Hulu, 9/16
Literary bona fides: based on On Chesil Beach by Ian McEwan (2007)
Starring: Saoirse Ronan, Billy Howle
The first sentence of Ian McEwan's novella goes like this: "They were young, educated, and both virgins on this, their wedding night, and they lived in a time when a conversation about sexual difficulties was plainly impossible." That . . . is what this movie is about. It's about a couple having bad sex on their wedding night. The choice is now yours.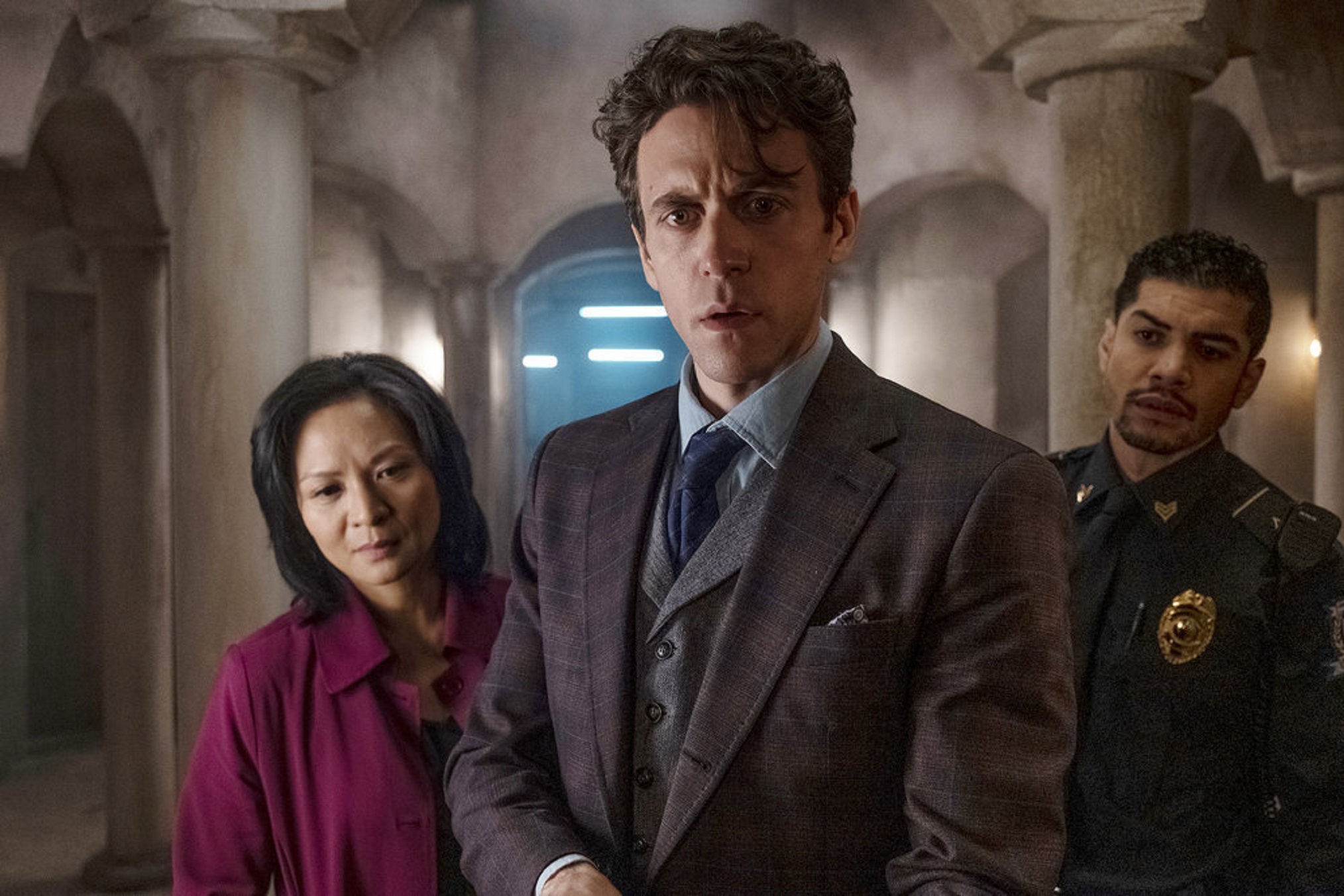 Dan Brown's the Lost Symbol (2021)
Stream it on: Peacock, starting 9/16
Literary bona fides: based on The Lost Symbol by Dan Brown (2009)
Starring: Ashley Zukerman, Valorie Curry, Eddie Izzard, Sumalee Montano, Rick Gonzalez
A prequel to Ron Howard's Robert Langdon films (and based on the third book in the series), The Lost Symbol features a young (and hot) Langdon who comes to DC only to discover that his mentor has been kidnapped—and his kidnapper is sending Langdon a fun Masonic scavenger hunt to save his life. Fun!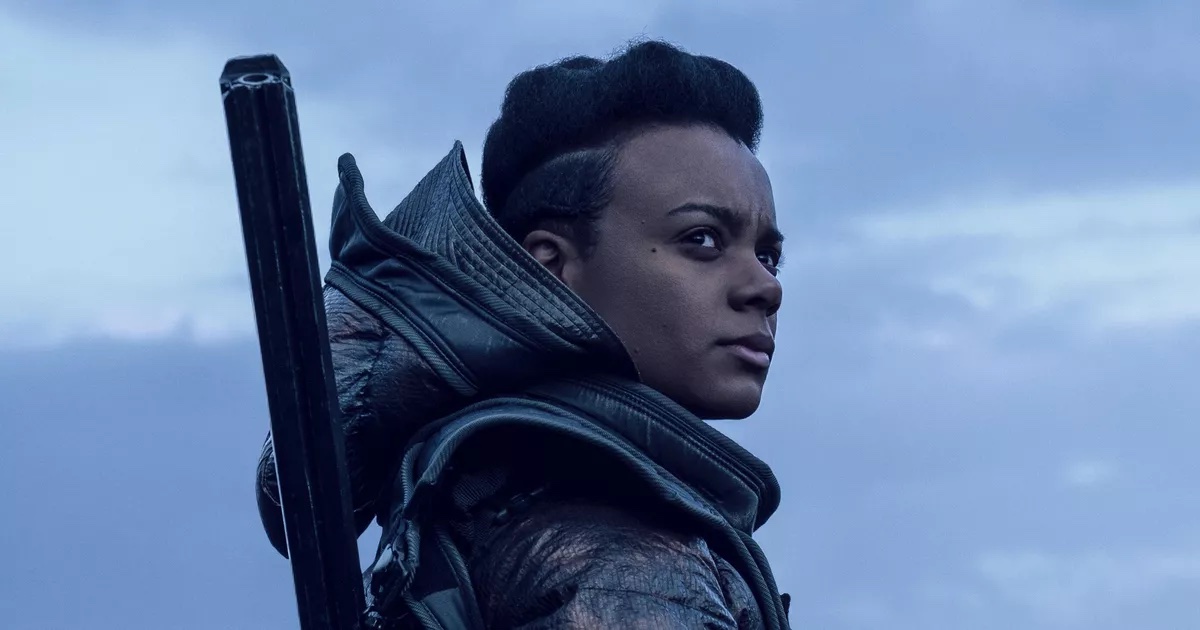 Foundation (2021)
Stream it on: Apple TV+, starting 9/24
Literary bona fides: based on Isaac Asimov's Foundation series (1942-1993)
Starring: Jared Harris, Lee Pace, Lou Llobell, Leah Harvey, Laura Birn, Cassian Bilton, Terrence Mann, Alfred Enoch
At long last, Asimov's science fiction classic is coming to television. Let's hope it's good.
---