The Literary Film and TV You Need to Stream in November
Get Cozy, It's Time
Every month, all the major streaming services add a host of newly acquired (or just plain new) shows, movies, and documentaries into their ever-rotating libraries. So what's a dedicated reader to watch? Well, whatever you want, of course, but the name of this website is Literary Hub, so we sort of have an angle. To that end, here's a selection of the best (and most enjoyably bad) literary film and TV coming to streaming services this month. Enjoy.
NEW: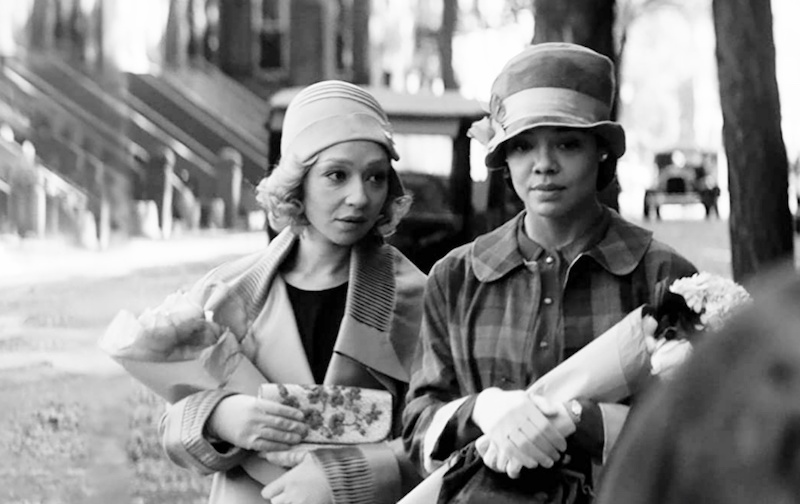 Passing
Stream it on: Netflix, 11/10
Literary bona fides: based on Nella Larsen's 1929 novel Passing
Starring: Tessa Thompson, Ruth Negga, André Holland, Bill Camp, Gbenga Akinnagbe, Antoinette Crowe-Legacy, and Alexander Skarsgård.
The must-watch literary adaptation of the month is Rebecca Hall's adaptation of Nella Larsen's classic, filmed in black and white. "Hall's adaptation cuts to the quick of the novel and transfers the shifting, unsettling quality of Larsen's text back onto the viewer's shoulders," writes Alexandra Kleeman in The New York Times Magazine. "The film feels timeless, closer kin to the moody, claustrophobic psychological landscape of Ingmar Bergman's Persona or the taut, covert romance of Todd Haynes's Carol than to other films that depict the same period. In this way, though set with care and historical fidelity in the 1920s, it's not a film about the past or even about the social conditions of Larsen's America, but about the way choices made during Larsen's time reverberate through succeeding generations. It highlights the psychic afterlife of racial trauma—the quiet holes pressed into the psyche by self-denial."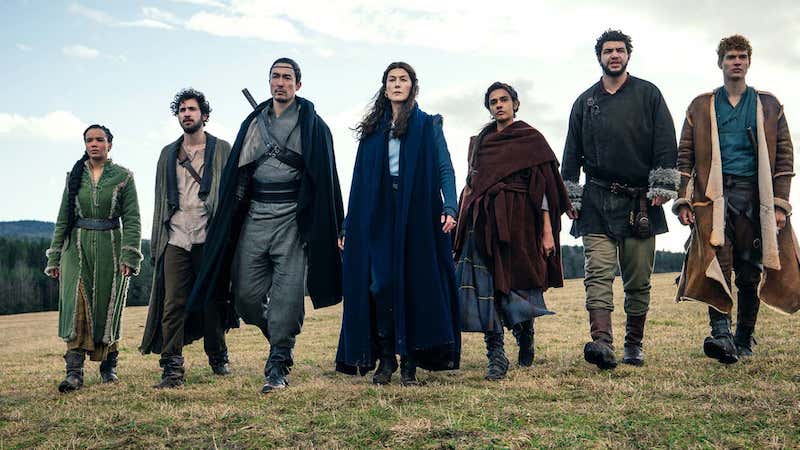 The Wheel of Time
Stream it on: Amazon Prime, premieres 11/19
Literary bona fides: based on Robert Jordan's The Wheel of Time series (1990-2003)
Starring: Rosamund Pike, Josha Stradowski, Marcus Rutherford, Zoë Robins, Barney Harris, Madeleine Madden, Daniel Henney
Amazon's answer to Game of Thrones is based on Robert Jordan's epic bestselling 14-book fantasy series better be good—fans have been smoldering in wait for years already. Everyone wants to know: how loyal will the adaptation be? "We'll never be able to achieve everything that's in the books," showrunner Rafe Judkins told Den of Geek. So instead, they asked themselves, "What are the iconic places that we need to do, and do we need to shift things around in physical space in order to hit them? . . . I don't want to waste all my production money putting town after town on screen. . . [But Jordan] really built this huge geo-political world, and the cultures of the different nations were so distinct. In the first book, they don't go to as many of those places, but the ones we do–the detail to which they are thought through in trying to deliver exactly the culture that was represented in the books in those places is extremely thorough." The adaptation is slated to run for eight episodes, and has already been renewed for a second season.
THROWBACK: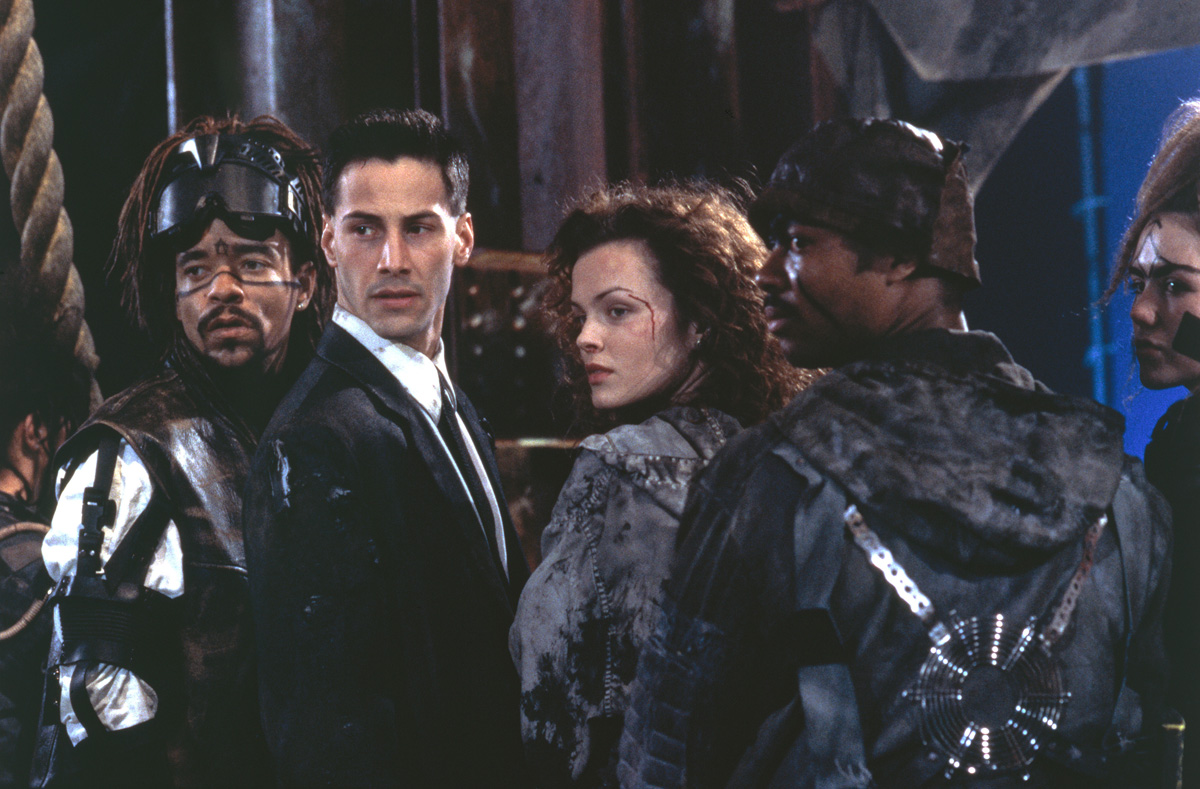 Johnny Mnemonic (1995)
Stream it on: Netflix, 11/1
Literary bona fides: based on William Gibson's short story "Johnny Mnemonic," originally published in Omni (1981)
Starring: Keanu Reeves, Dolph Lundgren, Takeshi Kitano, Ice-T, Dina Meyer
Gibson himself wrote the screenplay for the adaptation, but that doesn't mean it turned out faithful to the original text. "I wanted [Johnny Mnemonic] to be like all of the really great moments in all of the really bad science fiction movies that I've watched over the years," Gibson said in a 1998 interview. "A dangerous strategy. . . . Basically what happened was it was taken away and re-cut by the American distributor in the last month of its prerelease life, and it went from being a very funny, very alternative piece of work to being something that had been very unsuccessfully chopped and cut into something more mainstream." On the other hand . . . '90s Keanu. You decide.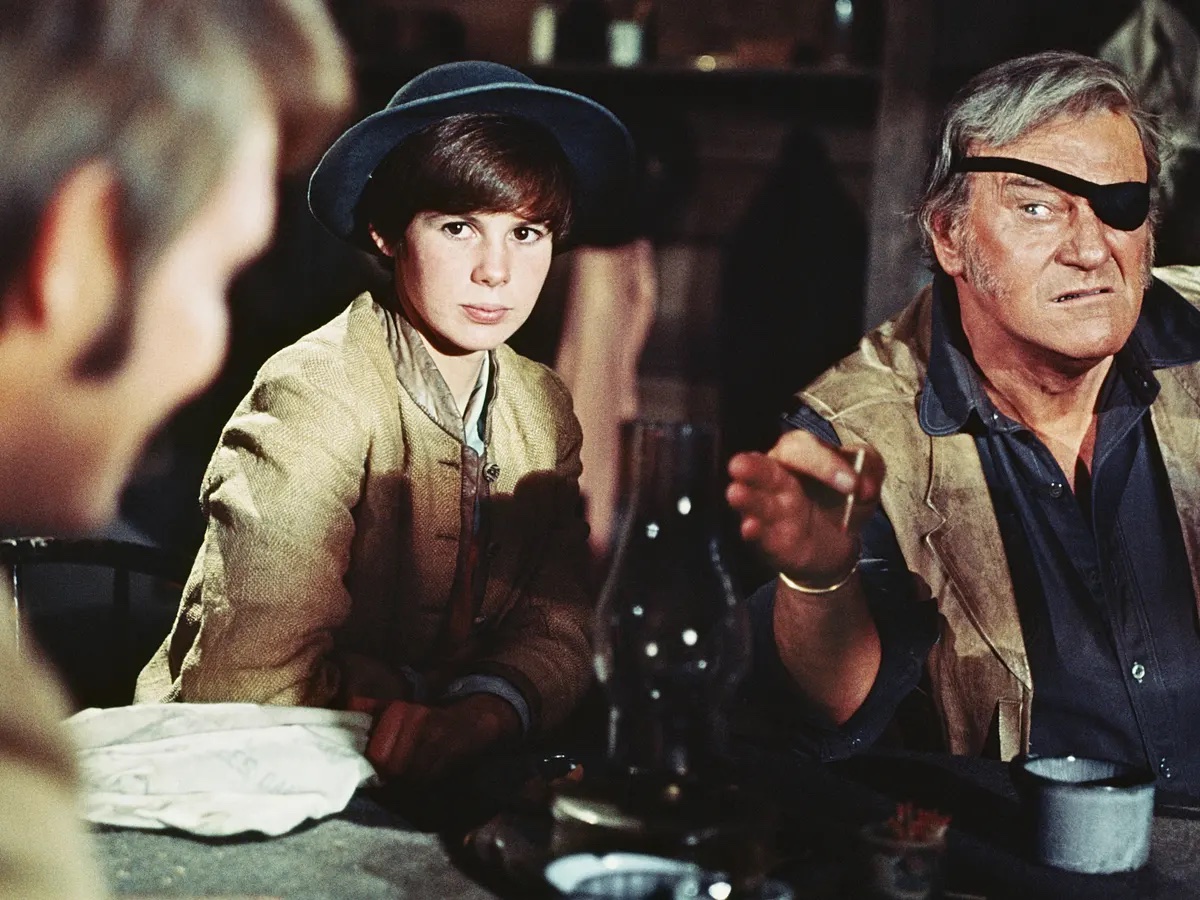 True Grit (1969)
Stream it on: Hulu, 11/1
Literary bona fides: based on Charles Portis' perfect 1968 novel True Grit
Starring: John Wayne, Glen Campbell, Kim Darby, Robert Duvall, Dennis Hopper, Jeff Corey, Strother Martin
You've probably seen the 2010 Coen brothers version, which I will not say a word against. I hope for your sake you've read the novel. But your True Grit scratch card is not complete until you've seen John Wayne's Academy Award-winning turn as Rooster Cogburn.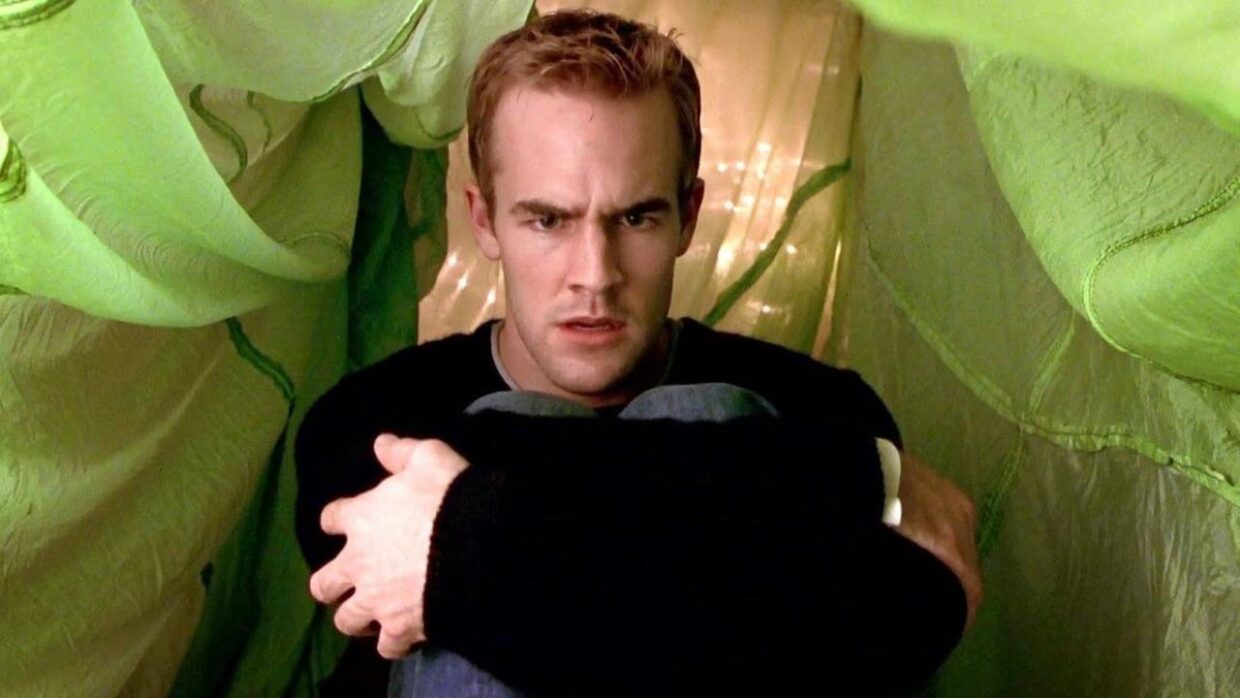 The Rules Of Attraction (2002)
Stream it on: HBO Max, 11/1
Literary bona fides: based on Bret Easton Ellis' 1987 novel Rules of Attraction
Starring: James Van Der Beek, Shannyn Sossamon, Ian Somerhalder, Jessica Biel, Kate Bosworth, Kip Pardue, Joel Michaely
If you've listened to That Podcast and find yourself on a Bret Easton Ellis kick, you could do worse than an evening in with this black comedy cult classic. It's not like it's good, but on the other hand, it's great. As one critic put it at the time: "Sex, drugs and rack 'n' ruin; pretty people doing nasty things to one another… honestly, what more could you want in a movie?" (Also, this may age me, but I'm someone who finds James Van Der Beek performing any kind of emotion—not just the iconic sob, mind you—endlessly hysterical.)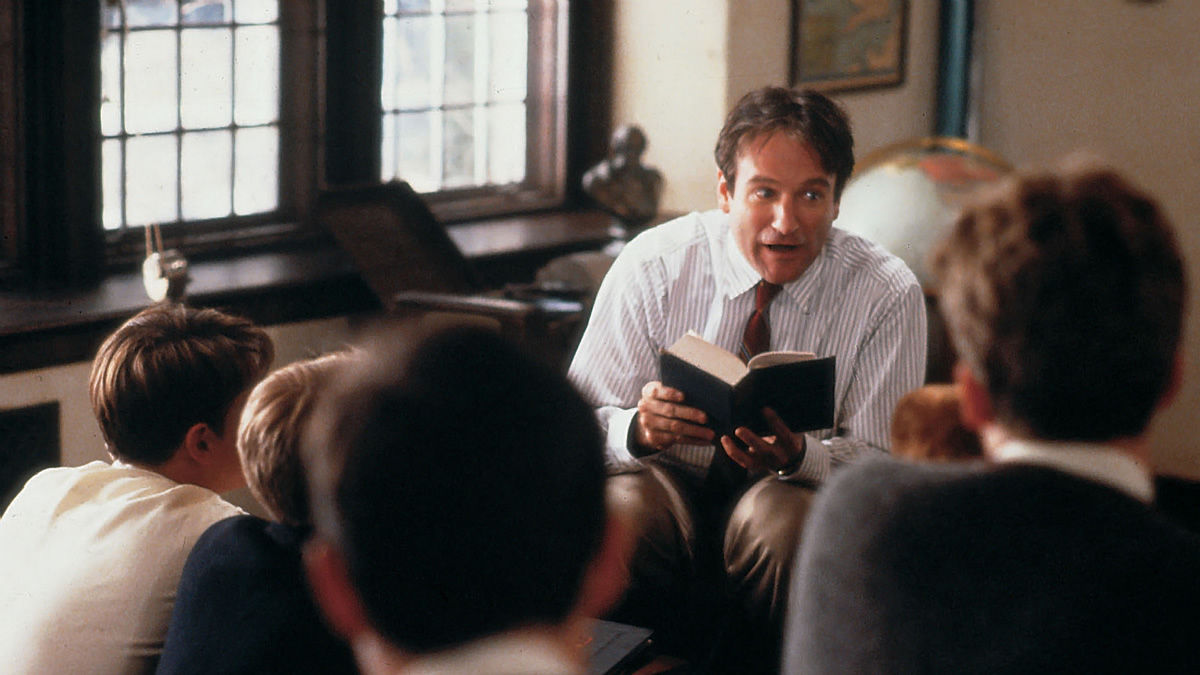 Dead Poets Society (1989)
Stream it on: Amazon Prime, 11/1
Literary bona fides: Robin Williams, inspiring the monied youth of America . . . through poetry.
Starring: Robin Williams, Robert Sean Leonard, Ethan Hawke, Josh Charles
Okay, yes, it's emotionally manipulative and over the top and totally precious and has never even heard of the Bechdel test, but if you don't like this movie, you honestly have no soul (and also you're probably a charismatic scam artist run amok). Don't @ me.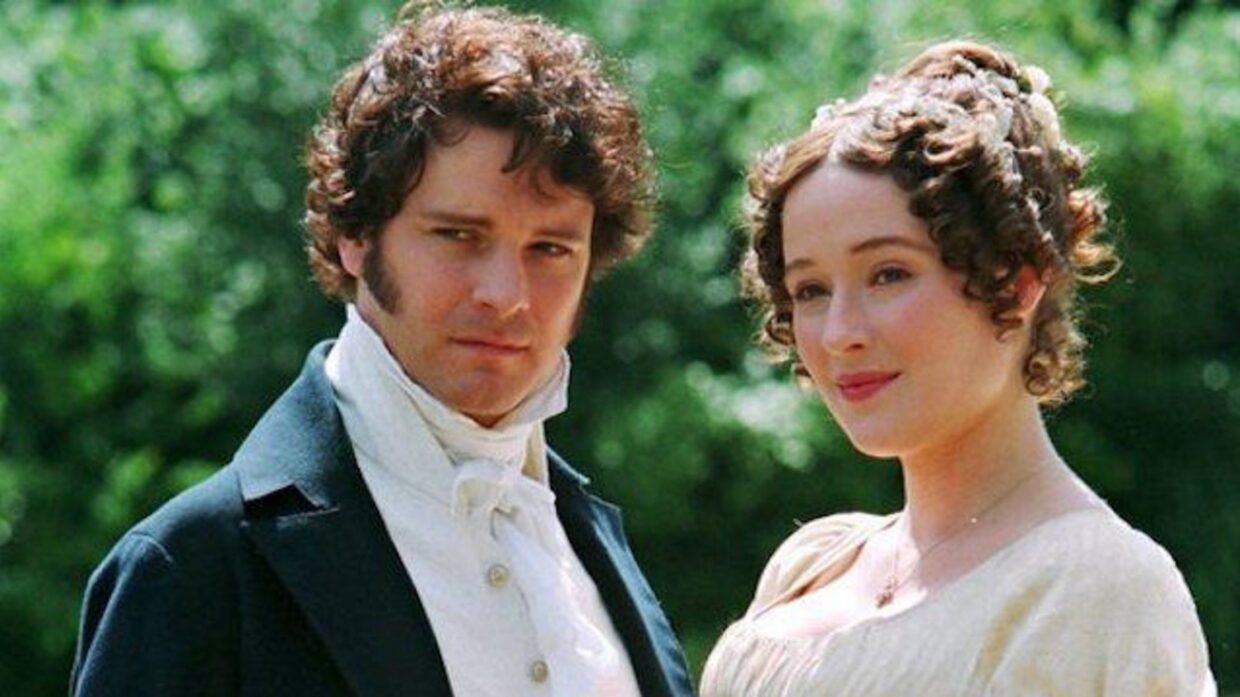 Pride & Prejudice (1995)
Stream it on: HBO Max, 11/1
Literary bona fides: based on Pride & Prejudice by Jane Austen (1813)
Starring: Jennifer Ehle, Colin Firth, Adrian Lukis, Alison Steadman, Benjamin Whitrow, David Bamber, Susannah Harker
The ur-Pride & Prejudice adaptation.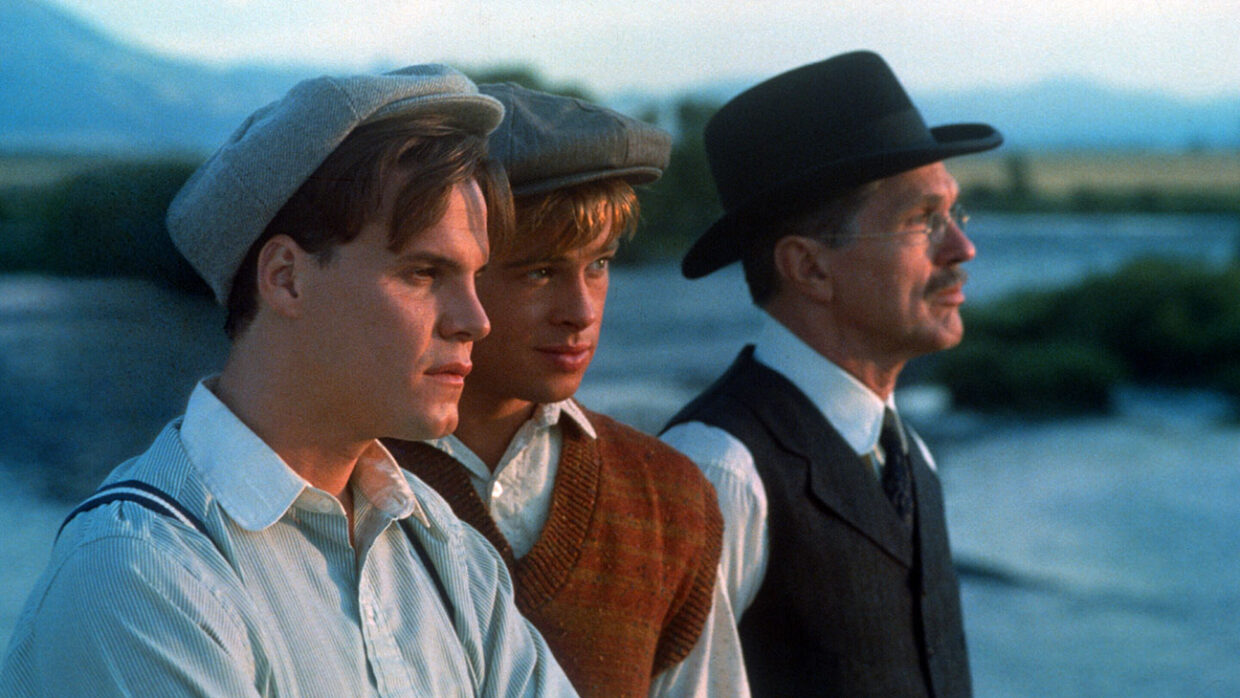 A River Runs Through It (1992)
Stream it on: Netflix, 11/1
Literary bona fides: based on A River Runs Through It by Norman Maclean (1976)
Starring: Brad Pitt, Craig Sheffer, Tom Skerritt, Brenda Blethyn, Emily Lloyd
Robert Redford directed this classic adaptation of Maclean's semi-autobiographical novella about fly-fishing with his brother. It's quiet and tasteful and faithful to the book—the kind of movie they don't make that much anymore.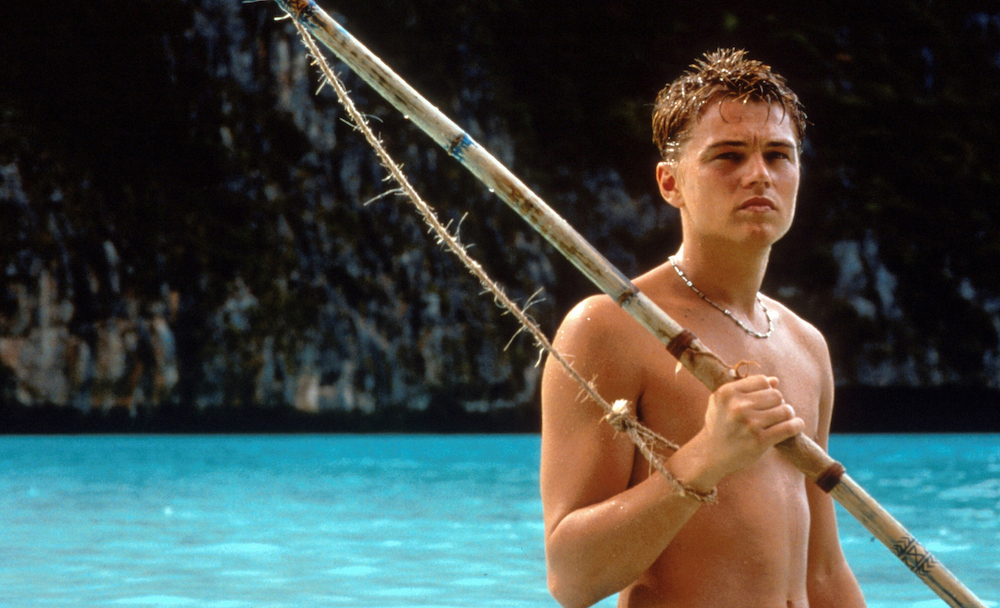 The Beach (2000)
Stream it on: Hulu, 11/1
Literary bona fides: based on Alex Garland's The Beach (1996)
Starring: Leonardo DiCaprio, Tilda Swinton, Virginie Ledoyen, Guillaume Canet, Robert Carlyle
As my colleague Dan Sheehan put it, "The book is like one of the Gen X ur-texts (if such a thing can be plural), and the movie has a killer soundtrack and lots of over the top shit: A sex scene in a bioluminescent cove, Leo fighting a shark, Tilda being intense, Robert Carlyle. It's kind of a ridiculous film, like, but fun." Plus, Danny Boyle!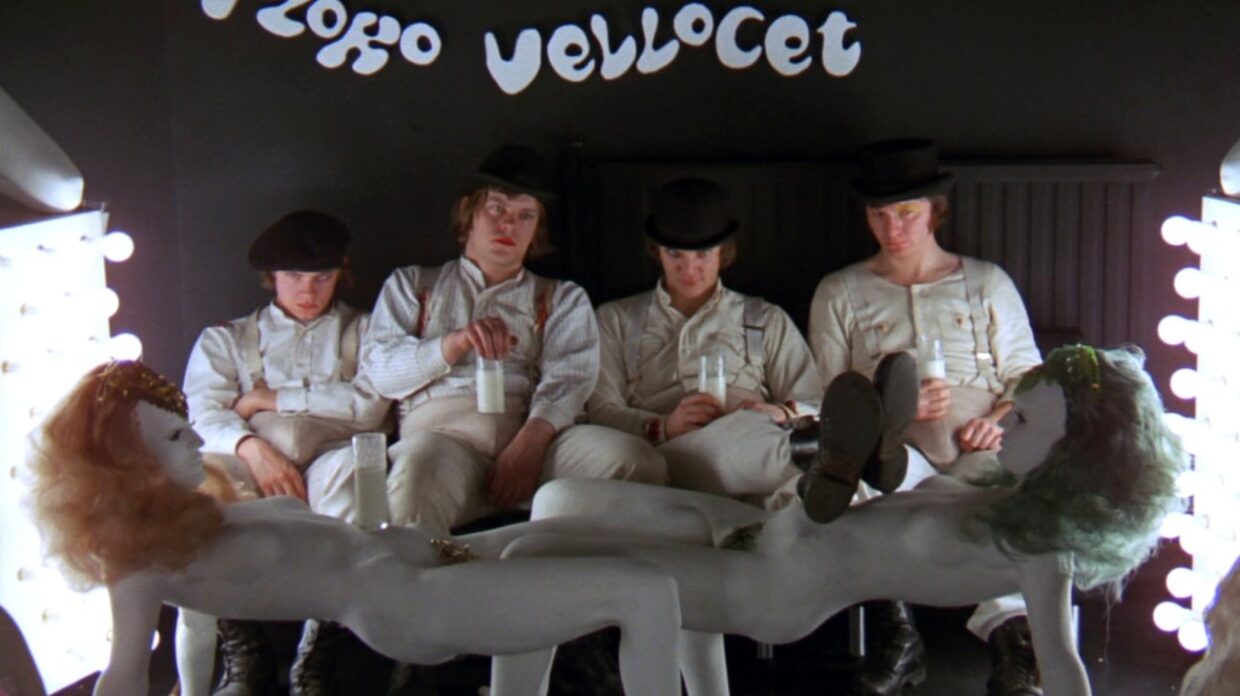 A Clockwork Orange (1971)
Stream it on: HBO Max, 11/1
Literary bona fides: based on Anthony Burgess' A Clockwork Orange (1962)
Starring: Malcolm McDowell, Patrick Magee, Adrienne Corri, Miriam Karlin
Kubrick's adaptation of Burgess' insane dystopia rocketed both into the canon of iconic classics. (It's not the easiest watch, but it has inspired many a lazy Halloween costume.) "We all suffer from the popular desire to make the known notorious," Burgess wrote in his biography of D.H. Lawrence. "The book I am best known for, or only known for, is a novel I am prepared to repudiate: written a quarter of a century ago, a jeu d'esprit knocked off for money in three weeks, it became known as the raw material for a film which seemed to glorify sex and violence. The film made it easy for readers of the book to misunderstand what it was about, and the misunderstanding will pursue me until I die. I should not have written the book because of this danger of misinterpretation, and the same may be said of Lawrence and Lady Chatterley's Lover."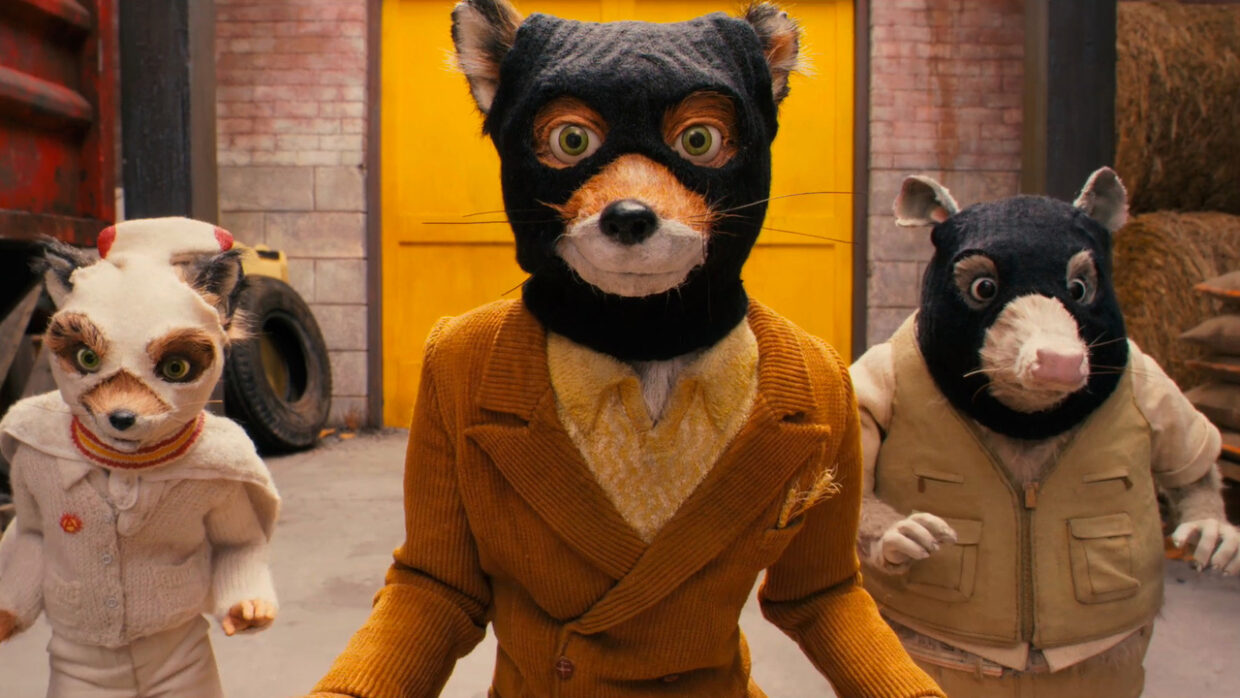 Fantastic Mr. Fox (2009)
Stream it on: Amazon Prime, 11/1
Literary bona fides: based on Roald Dahl's Fantastic Mr. Fox (1970)
Starring: George Clooney, Meryl Streep, Jason Schwartzman, Bill Murray, Willem Dafoe, Owen Wilson (voices)
An honestly delightful adaptation (by Wes Anderson, who co-wrote the screenplay with Noah Baumbach) of an equally delightful children's novel.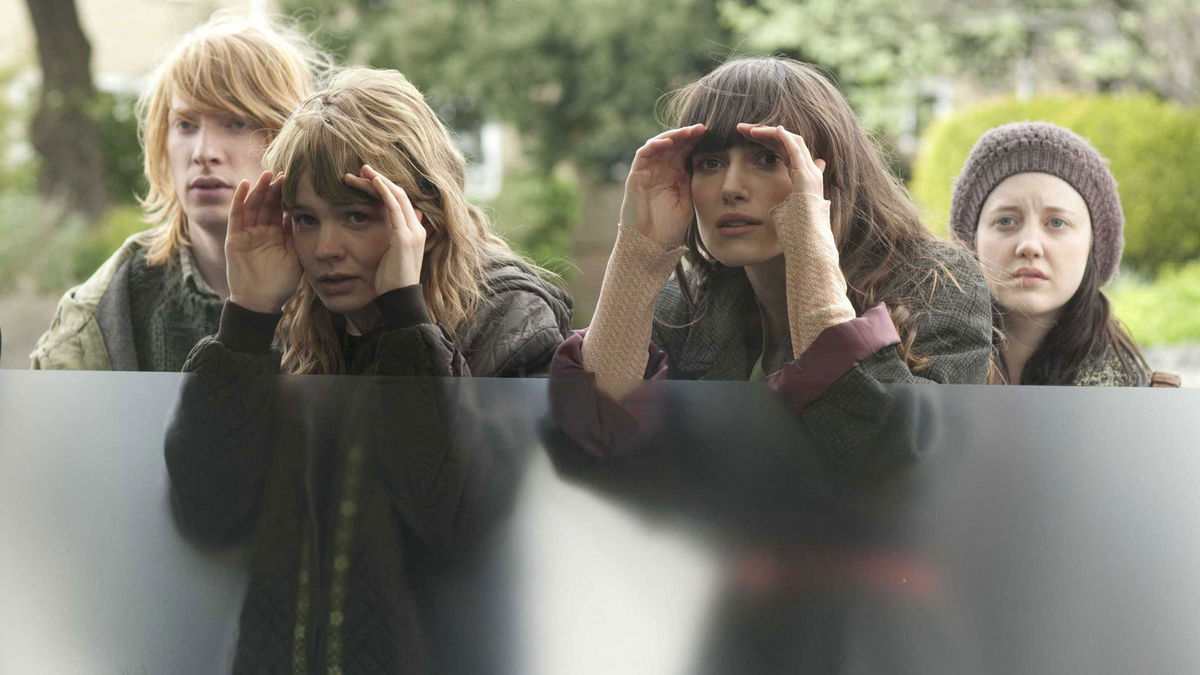 Never Let Me Go (2010)
Stream it on: HBO Max, 11/1
Literary bona fides: based on Kazuo Ishiguro's Never Let Me Go (2005)
Starring: Carey Mulligan, Keira Knightley, Andrew Garfield
The book, of course, is better—but that doesn't mean the adaptation (written by Alex Garland, by the way, in his second appearance on this list) isn't worth a watch.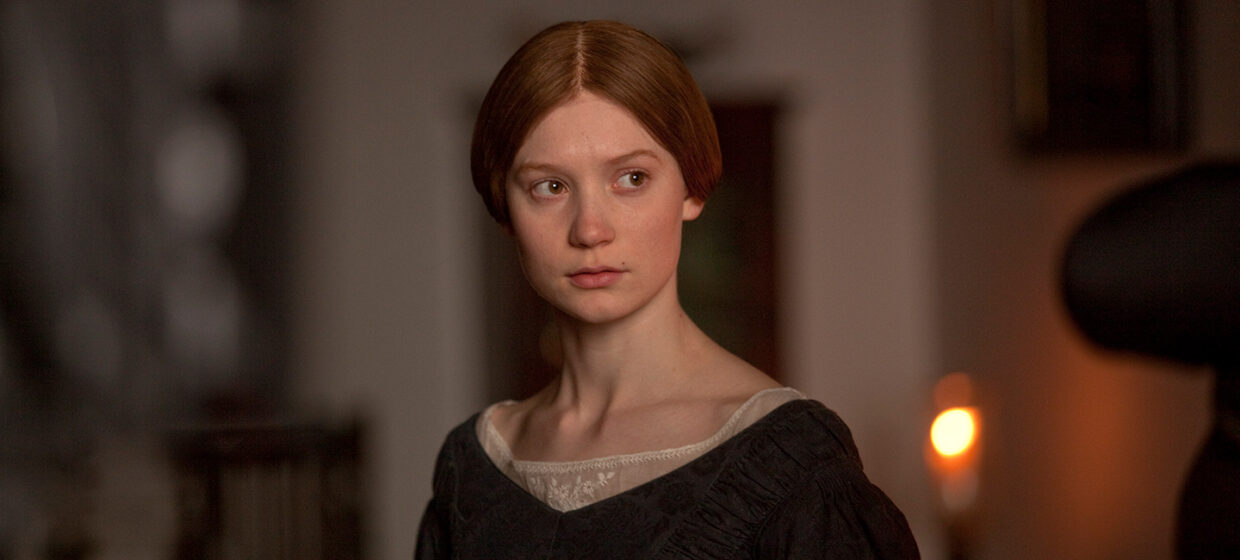 Jane Eyre (2011)
Stream it on: Amazon Prime, 11/1
Literary bona fides: based on Charlotte Brontë's Jane Eyre (1847)
Starring: Mia Wasikowska, Michael Fassbender, Jamie Bell, Judi Dench
Probably the best Jane Eyre adaptation to date—though less beloved, on the whole, than the BBC's Pride and Prejudice listed above.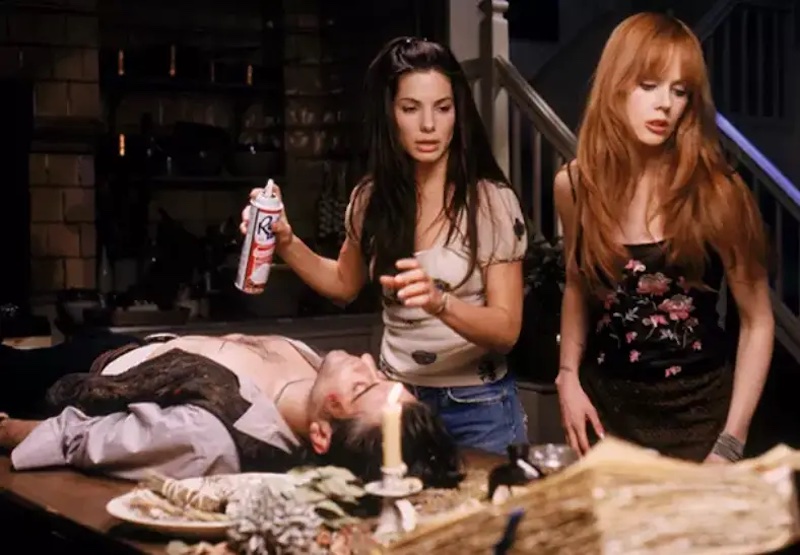 Practical Magic (1998)
Stream it on: HBO Max, 11/1
Literary bona fides: based on Alice Hoffman's Practical Magic (1995)
Starring: Sandra Bullock, Nicole Kidman, Stockard Channing, Dianne Wiest, Aidan Quinn, Goran Višnjić
Quite possibly the best film of all time (at least according to one editor)—and definitely not just for Halloween.
---