The Literary Film and TV You Need to Stream in March
It's a Big One, Folks
Every month, all the major streaming services add a host of newly acquired (or just plain new) shows, movies, and documentaries into their ever-rotating libraries. So what's a dedicated reader to watch? Well, whatever you want, of course, but the name of this website is Literary Hub, so we sort of have an angle. To that end, here's a selection of the best (and most enjoyably bad) literary film and TV coming to streaming services this month. Have fun.
NEW: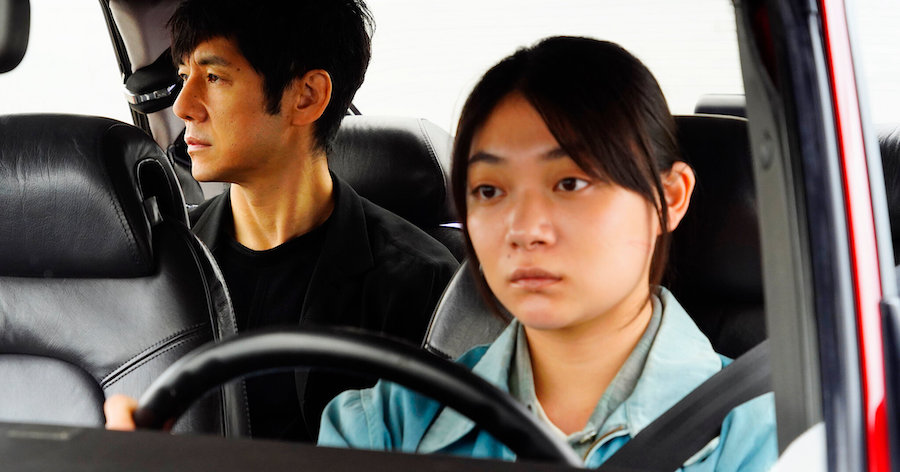 Drive My Car (2021)
Stream it on: HBO Max, 3/2
Literary bona fides: based on Haruki Murakami's story "Drive My Car"
Starring: Hidetoshi Nishijima, Tôko Miura, and Reika Kirishima
HBO Max scooped up several Oscar nominees this month, including Ryusuke Hamaguchi's adaptation of a Murakami story, in which a grieving stage actor and director in Hiroshima puts on a production of Uncle Vanya. Sources say it's worth every minute of its three-hour run time (but plan your snacks accordingly).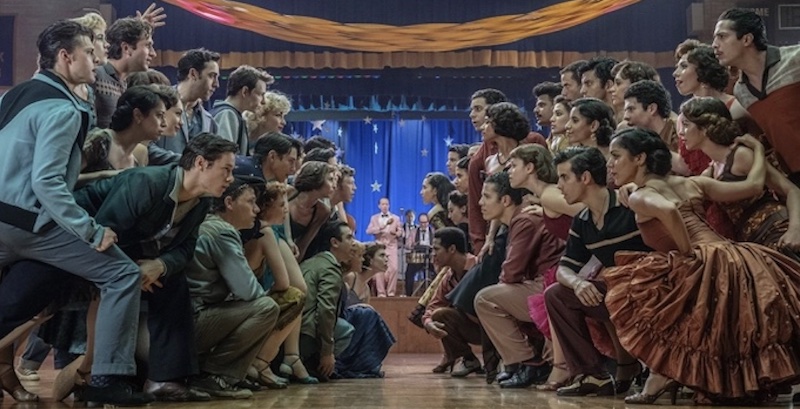 West Side Story (2021)
Stream it on: HBO Max, 3/2
Literary bona fides: based on Jerome Robbins's 1957 musical and inspired by Shakespeare's Romeo and Juliet
Starring: Ansel Elgort, Rachel Zegler, Ariana DeBose, David Alvarez, Mike Faist, and Rita Moreno
Just some crazy kids in love.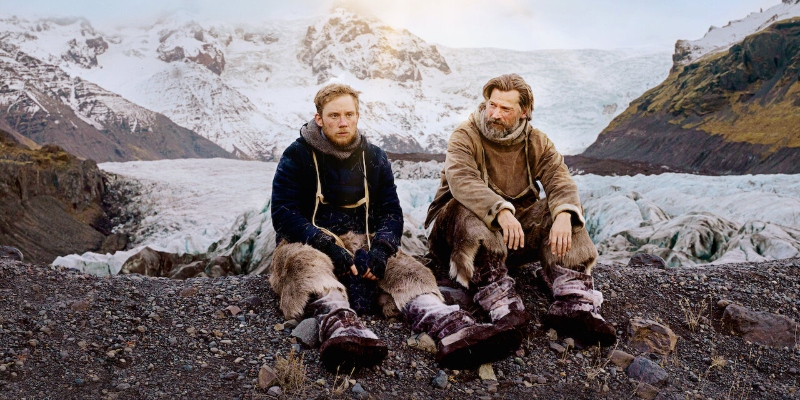 Against the Ice (2022)
Stream it on: Netflix, 3/2
Literary bona fides: based on Ejnar Mikkelsen's Two Against the Ice (1955)
Starring: Nikolaj Coster-Waldau, Joe Cole, Charles Dance, and Heida Reed
Lannister father and son (briefly) reunite for a moody polar-exploration flick based on the true story of a couple of dudes who go looking for some diaries and wind up on the ice for three years. Usually I'm rooting for the polar bear in stories like this, but Nikolaj Coster-Waldau's face may convince me otherwise.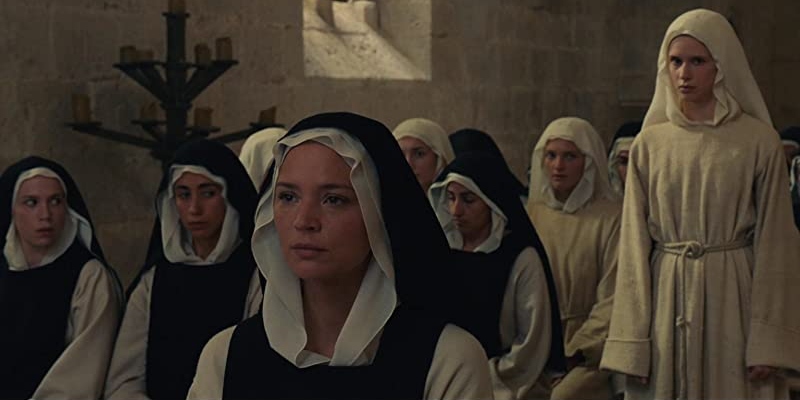 Benedetta (2021)
Stream it on: Hulu, 3/4
Literary bona fides: based on Judith C. Brown's Immodest Acts: The Life of a Lesbian Nun in Renaissance Italy (1986)
Starring: Virginie Efira, Charlotte Rampling, and Daphne Patakia
Listen, whether or not this was based on a book, I was going to include it on this list—they had me at Paul Verhoeven and lesbian nuns. Fortunately for my purposes, the real-life story of Sister Benedetta Carlini's rise and fall in Renaissance Italy was already captured in the 1986 book Immodest Acts, so I can herewith recommend it without a single caveat. Bless.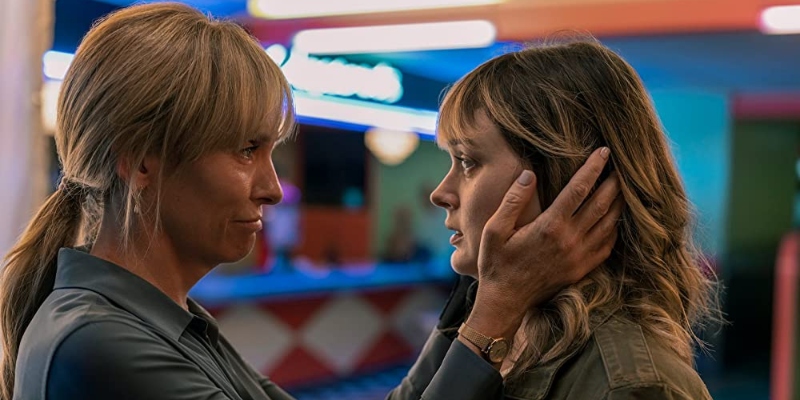 Pieces of Her (2022)
Stream it on: Netflix, 3/4
Literary bona fides: based on Karin Slaughter's Pieces of Her (2019)
Starring: Toni Collette, Andy Oliver, David Wenham, and Jessica Barden
Everyone loves a Mom With a Secret, and Laura Oliver's got a few up her sleeve—unfortunately for her daughter, who'd like to both know her mom and also, you know, live. I'd follow Toni Collette off a cliff; don't @ me.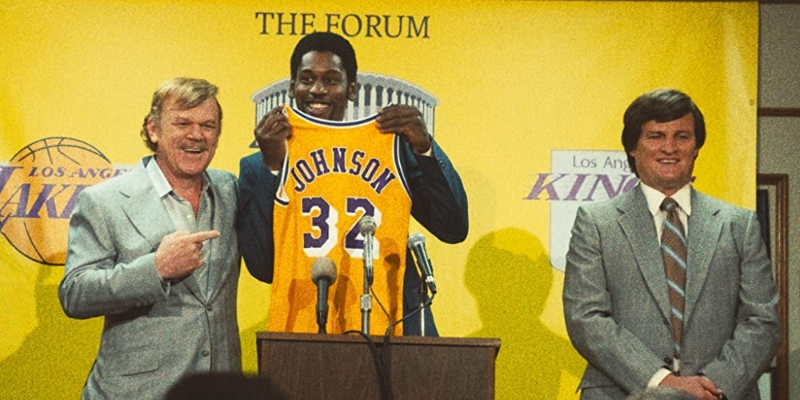 Winning Time (2022)
Stream it on: HBO Max, 3/6
Literary bona fides: based on Jeff Pearlman's Showtime: Magic, Kareem, Riley, and the Los Angeles Lakers Dynasty of the 1980s (2014)
Starring: John C. Reilly, Quincy Isaiah, Jason Clarke, DeVaughn Nixon, Sally Field, Hadley Robinson, Jason Segel, Solomon Hughes, Gaby Hoffman, Adrien Brody, Rob Morgan, and Tamera Tomakili
Apparently there's been a lot of drama behind the making of HBO's new sportsball series: Adam McKay and Will Ferrell broke up the band, and Michael Shannon dropped out a week before filming because he didn't like breaking the fourth wall (hey, we all have our despised literary techniques). The whole thing looks absolutely drenched with 80s nostalgia, which could be a good thing or a bad thing, depending on how you feel about the 80s and nostalgia.
Dune (2021)
Stream it on: HBO Max, 3/10
Literary bona fides: based on Frank Herbert's Dune (1965)
Starring: Timothée Chalamet, Zendaya, Oscaar Isaac, Rebecca Ferguson, Stephen McKinley Henderson, Josh Brolin, and Jason Mamoa
Evidently Dune took a brief hiatus from HBO Max while we weren't looking. (As I recently explained to my eight-year-old niece regarding the McRib, we can't have it all the time or it wouldn't be special.) The sci-fi adaptation racked up ten Oscars nominations (second only to The Power of the Dog), so if you somehow slept on it, now's your moment.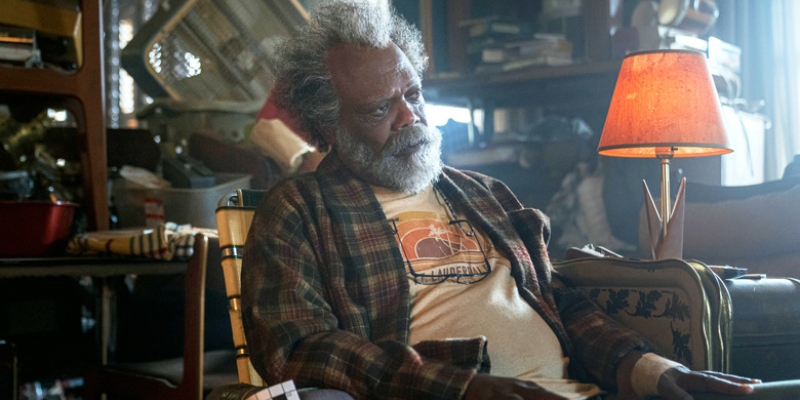 The Last Days of Ptolemy Grey (2022)
Stream it on: Apple TV+, 3/11
Literary bona fides: based on Walter Mosley's The Last Days of Ptolemy Grey (2011)
Starring: Samuel L. Jackson, Walter Goggins, Dominique Fishback, and Omar Benson Miller
Walter Mosley adapted his own novel into the screenplay for this miniseries, about a 91-year-old man who opts for an experimental treatment to gain access to his lost memories, the recovery of which sparks a new (old) mystery. I'm hoping Mosley wrote in several monologues for the Monologue King himself, Samuel L. Jackson.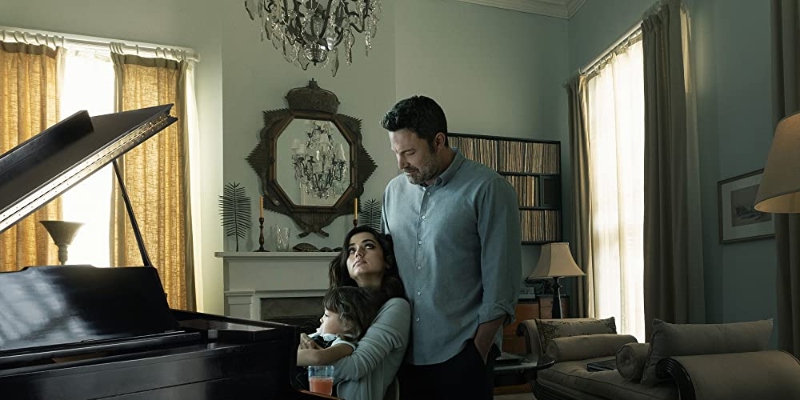 Deep Water (2022)
Stream it on: Hulu, 3/18
Literary bona fides: based on Patricia Highsmith's Deep Water (1957)
Starring: Ben Affleck, Ana de Armas, Tracy Letts
Looks like Hulu's getting into the Patricia Highsmith game, and honestly, who can blame them? A tale of marital discontent and murder as old as time, the plot promises to be highly Highsmithian—jury's out on whether Ben Affleck will be able to pull it off (and why try that hard when J.Lo's waiting?).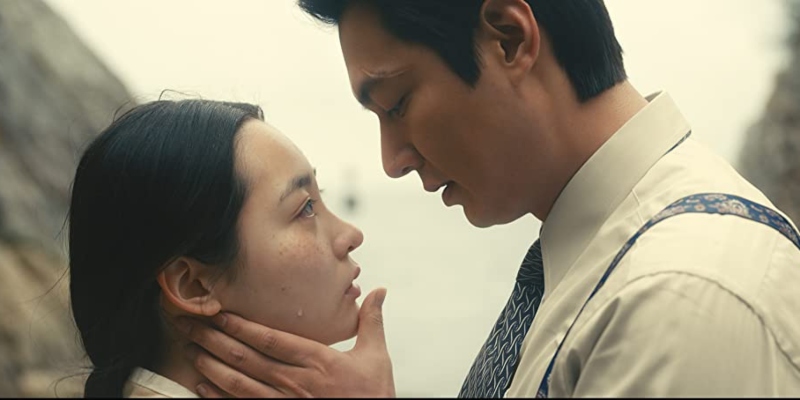 Pachinko (2022)
Stream it on: Apple TV+, 3/25
Literary bona fides: based on Min Jin Lee's Pachinko (2017)
Starring: Lee Min-Ho, Youn Yuh-jung, Jin Ha, and Minha Kim
The highly anticipated premiere of Min Jin Lee's saga of a Korean immigrant family in 20th-century Japan drops later this month, and it looks as beautiful and poetic as could be hoped. I'm very excited to watch Oscar Award-winning Youn Yuh-jung (Minari) and newcomer Minha Kim play two different eras of Sunja.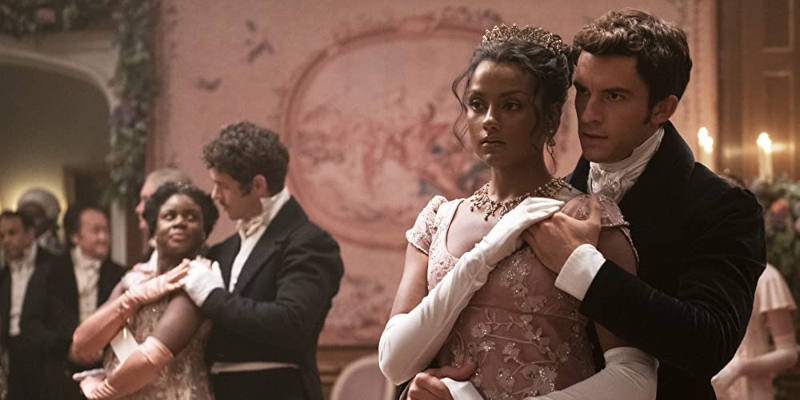 Bridgerton (2020–)
Stream it on: Hulu, 3/25
Literary bona fides: based on Julia Quinn's Bridgerton series, and clearly an homage to Jane Austen
Starring: Phoebe Dynevor, Regé-Jean Page, Nicola Coughlan, and Jonathan Bailey
Can season two of Bridgerton best its soapy debut? What scandalous shenanigans will Lady Whistledown chronicle in her Society Papers, and will her identity finally be revealed to the public (or at least the nosy Queen Charlotte)? We'll see!
THROWBACK: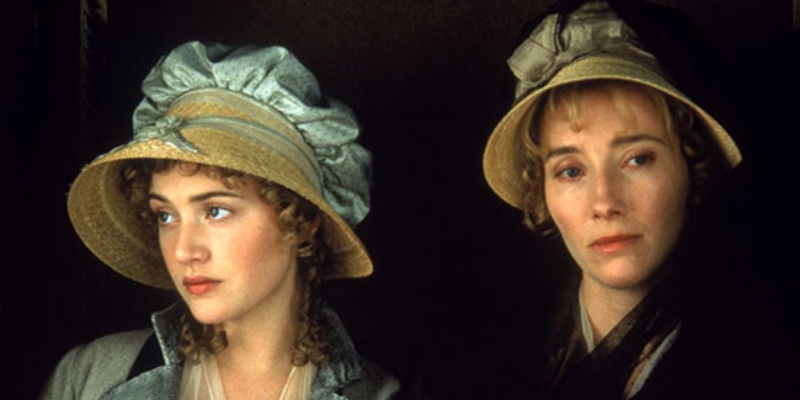 Sense and Sensibility (1995)
Stream it on: Hulu, 3/1
Literary bona fides: based on Jane Austen's Sense and Sensibility (1811)
Starring: Emma Thompson, Kate Winslet, Alan Rickman, and Hugh Grant
A perfect movie, and a well-deserved Adapted Screenplay Oscar for Emma Thompson, the woman who can do it all. (Fun fact: Thompson went on to marry Greg Wise, who played the caddish John Willoughby.)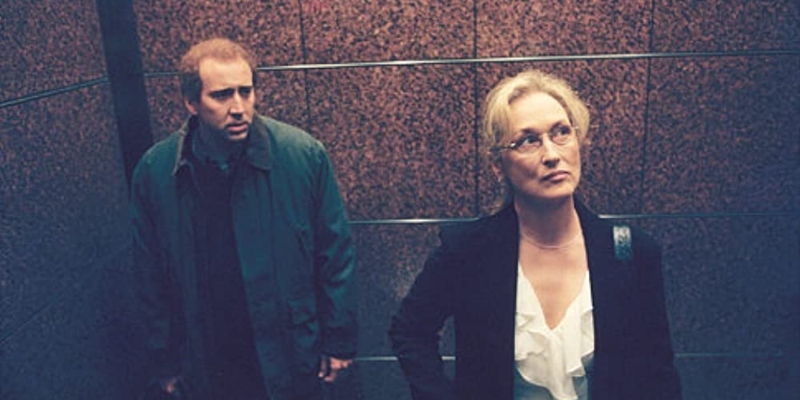 Adaptation (2002)
Stream it on: HBO Max, 3/1
Literary bona fides: based on Susan Orlean's The Orchid Thief (2000)
Starring: Nicholas Cage, Meryl Streep, Chris Cooper, and Tilda Swinton
Meryl Streep plays Susan Orlean (sort of), Nicholas Cage plays a tortured screenwriter and his imaginary twin, everybody goes home happy.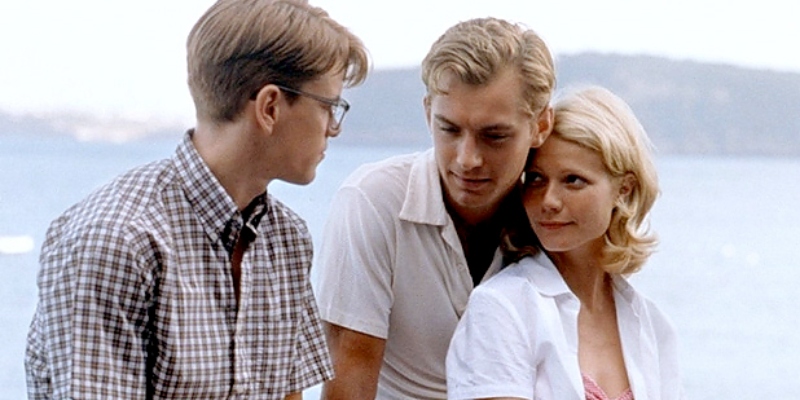 The Talented Mr. Ripley (1999)
Stream it on: Hulu, 3/1
Literary bona fides: based on Patricia Highsmith's The Talented Mr. Ripley (1955)
Starring: Matt Damon, Gwyneth Paltrow, Jude Law, and Cate Blanchett
Other Highsmith adaptations may come and go, but we'll always have The Talented Mr. Ripley.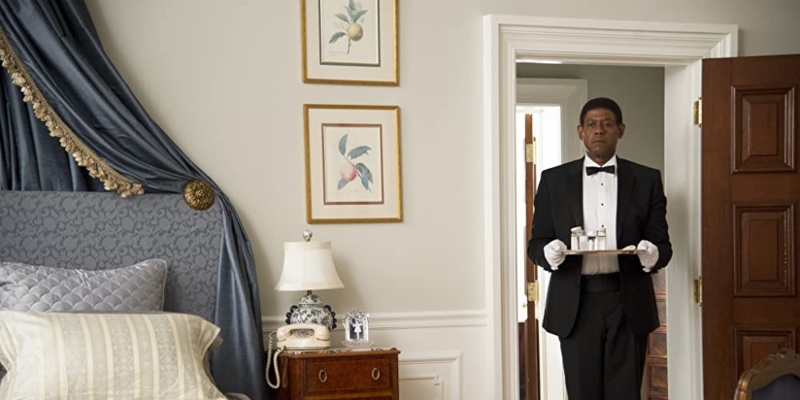 Lee Daniels' The Butler (2013)
Stream it on: Netflix, 3/17
Literary bona fides: based on Wil Haygood's Washington Post article "A Butler Well Served by This Election" (2008)
Starring: Forest Whitaker, Oprah Winfrey, David Oyelowo, Cuba Gooding Jr., Robin Williams, Terrence Howard, Jane Fonda, John Cusack, Lenny Kravitz, James Marsden, Alan Rickman, Liev Schreiber, and Vanessa Redgrave
A star-studded cast for a powerful story based on true events. Wil Haygood said in an interview that it was on the set for The Butler that he decided to write about Black cinema history (with a nudge from Terrence Howard), which resulted in last year's Colorization—so I think this one gets double the points.
---