The Lit Hub 2020 Fall Preview
Back to School Reading for Students of All Ages
Well, it's going to be a strange fall. That's a given, at this point, considering it was a strange spring and a strange summer—but fall! Fall is supposed to be the time when we return to normalcy after our vacations and sunburns, the time when we recommit to learning, or at the very least, buy a bunch of new books and sweaters. But this year, with the pandemic still raging, the classroom feels dangerous. Some students are back in schools; some are learning from home; some are subject to some kind of hybrid. No matter what, learning is bound to be disrupted. Which doesn't mean we shouldn't try.
So as a sort of exercise in wishful thinking, or as a gentle suggestion for those trying to learn something from home this fall, this fall preview will come in the form of a day of school. Yes, it's a preview with a theme. No, this day of school will not include Math. Yes, that's because I can only stretch this conceit so far. So without any further meta-listicle ado, here are the books Lit Hub staffers think you should keep at your desk this season.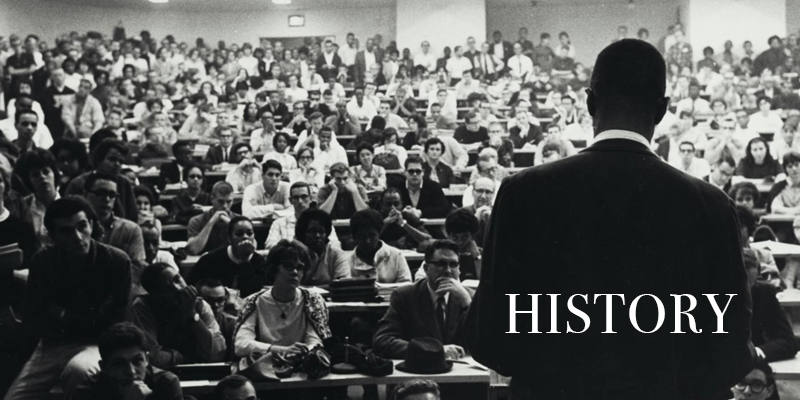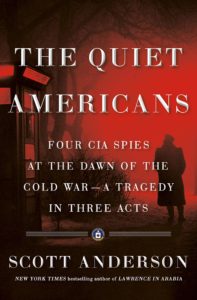 Scott Anderson, The Quiet Americans (Doubleday, Sep 1)
Between seeking out John Le Carré adaptations and furiously binge-watching The Americans, I've found myself on a serious spycraft tear of late, which all of a sudden moves this book—a revisionist history of the early years of the Cold War, the CIA's covert battles against communism, and the long-term fallout of America's post-WWII spy games—into the category of Extremely My Shit. Focusing on the trajectories of four young operatives who went from eager gentlemen spies, dedicated to the high ideals espoused by the fledgling O.S.S, to disillusioned and/or corrupted tools of an imperialist bureaucracy, it's a thrilling and sobering critique of an organization and an era we're still inclined to look back on with rose-tinted glasses.  –Dan Sheehan, Book Marks Editor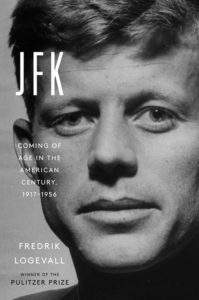 Fredrik Logevall, JFK: Coming of Age in the American Century, 1917-1956 (Random House, September 8)
Do we need a new biography of JFK? Maybe if it's this one: a robust and scrupulously researched volume (the first of two) with a strong narrative drive, by Harvard professor Fredrik Logevall, whose Vietnam book Embers of War won the Pulitzer Prize in 2013.  –Emily Temple, Managing Editor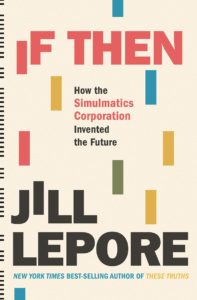 Jill Lepore, If Then: How the Simulmatics Corporation Invented the Future (Liveright, September 15)
Oh look, another book by a Harvard history professor—but this one has a subject you've probably never heard of before: the Simulatics Corporation, a computer company founded during the Cold War that figured out how to mine and model data and then, of course, manipulate humans with it long before Facebook did. But they also fell apart. An engaging and fascinating account of a bunch of humans and their tech. –Emily Temple, Managing Editor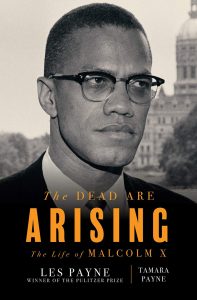 Les Payne with Tamara Payne, The Dead Are Arising: The Life of Malcolm X (Liveright, October 20)
As previously recommended: Thirty years ago, Les Payne—the Pulitzer Prize-winning former editor of Newsday, the same newspaper which created Robert Caro—set out to interview anyone who crossed paths with Malcolm X. Payne died two years ago, before he could complete his decades long biography of the Nebraska-born civil rights leader, but with the help of his daughter, Tamara Payne, we now have an indispensable portrait of Malcolm X's life, from his Depression era childhood to his terrible death too early. Probing and well paced, full of new glimpses of the man becoming the man we still don't quite know today, The Dead Are Arising does not read like a book unfinished, but rather a deliberately and beautifully written portrait. One sure to stand next to Manning Marble's biography of ten years ago.  –John Freeman, Executive Editor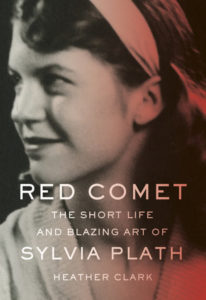 Heather Clark, Red Comet: The Short Life and Blazing Art of Sylvia Plath (Knopf, October 20)
Heather Clark, a professor of contemporary poetry at the University of Huddersfield, states her mission for her book clearly at the beginning: "to recover Sylvia Plath from cliché." And she does so, here, in a remarkable, 1,152 page-long biography, constructed from meticulous detail and drawing on material that researchers have never accessed before, including unpublished letters, psychiatric records, and interviews. Clark's approach is unfailingly compassionate, respectful, and honest—about the circumstances of Plath's life and death, the characters that surrounded her, and the work that made her one of our most important poets. In spite of that importance, Clark notes, Plath has often been saddled with labels that are simplistic at best, and sexist or offensive at worst, all of which do little justice to her effect on the world of literature. As she states, "the most famous woman poet of the twentieth century was neither fragile ingénue nor femme fatale. … she was a highly disciplined craftswoman whose singular voice helped transform American and British literature, and whose innovative work gave new energy to the burgeoning literary and cultural revolutions of her time." To witness her through this work is a privilege.  –Corinne Segal, Senior Editor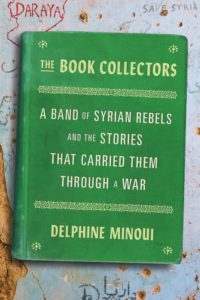 Delphine Minoui tr. Lara Vergnaud, The Book Collectors: A Band of Syrian Rebels and the Stories That Carried Them Through a War (FSG, November 3)
This incredible chronicle of a secret library in Daraya, the suburb of Damascus where the Syrian War began in 2012, comes from Delphine Minoui, a journalist who began corresponding with Ahmad, one of its founders. The library began with a group of young men who rescued thousands of books from rubble, building a rare space for community and connection in the midst of war. Translated from the French by Lara Vergnaud, the book tells the kind of story that often gets buried beneath images of violence.  –Corinne Segal, Senior Editor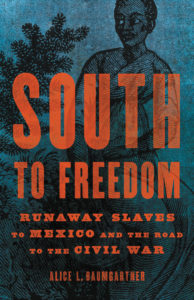 Alice L. Baumgartner, South to Freedom: Runaway Slaves to Mexico and the Road to Civil War (Basic Books, November 10)
Many popular narratives about the Underground Railroad, like pre-Isabel Wilkerson stories of the internal Black migrations of the 20th century, follow the south-to-north movements of fugitive slaves seeking refuge. Southbound pilgrimages have occupied a less potent space in American imaginations. One of these threads concerns those thousands of slaves who made their escape into Mexico, sometimes encountering tejanos and other abolitionist conductors along their routes. Mexico had abolished slavery nearly 40 years before the US (though indentured servitude did exist) and the country did not consent to send back Black refugees. There arrived by foot, by horse, by infiltrated ferry slaves not only from Texas, but other central and southern states as well. After integrating in their new communities, some multi-ethnic groups successfully petitioned the Mexican government for land and started families whose descendants still live on their property.
In South to Freedom, historian Alice Baumgartner narrates the histories of these events, writing of the way in which Mexico's abolition of slavery aggravated existing regional tensions in the US. There is evidence suggesting that some indigenous Mexican sympathizers may have been spurred to act by their own dispossession during the Mexican-American War. Even here, though, African-American fugitives had to be wary of slave catchers. Latinx scholars have identified parallels between the liberating and precarious US-Mexico borderland of the 19th century and its more militarized descendant today. Baumgartner's book explores an underrecognized period when the US couldn't so easily claim a position of moral leadership. The example set by a neighboring country may at any moment have become a source of national embarrassment. It's tempting to think of overlaps with the present, at a point when national reputations are reinforced or undermined and internal strife unusually visible.  –Aaron Robertson, Assistant Editor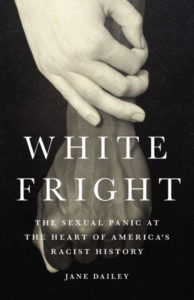 Jane Dailey, White Fright: The Sexual Panic at the Heart of America's Racist History (Basic Books, November 17)
Unsurprisingly, we are experiencing not one but multiple moral panics, not the least of which stems from generations-old anxieties about Blackness as a kind of invasive species, a "subversive" force that is always threatening the cohesion of moral and legalistic orders.
At the end of August, Ronnie Long, a 64-year-old Black man, was freed from a North Carolina prison after serving 44 years. An all-white jury in 1976 had convicted Long of first-degree rape. The victim was a white woman named Sarah Judson. At the time of Long's trial, forensic reports that implicated another suspect were never given to his defense team. Crucial DNA evidence went missing and more than 40 fingerprints from the crime scene did not belong to Long. The recent opinion by the 4th US Circuit Court of Appeals explained this case in clear terms: "The violent racial history of this country necessarily informs the background of this case."
Jane Dailey's book, White Fright, argues that the fear (and weaponization) of Black sexuality has been a standard tool in the white supremacist starter kit. Many Americans still find it weirdly difficult to talk about interracial relationships and sex. Even if you don't have a problem with it, it is one of our taboos. Ignoring the complex, often painful history of these relationships does nothing to address the lingering toxicity, the unresolved threads of the past which, after being suppressed for decades, find a way of coming back. –Aaron Robertson, Assistant Editor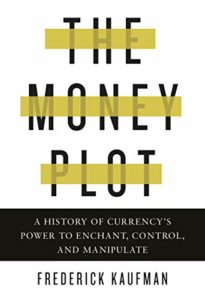 Frederick Kaufman, The Money Plot: A History of Currency's Power to Enchant, Control, and Manipulate (Other Press, November 24)
Isn't money awful? There are few things as compulsory and distorting as the systems of currency humankind has trapped itself in for millennia. And, of course, I want more of it. I need it to survive. I want it to help sustain some of my more blatantly bourgeois values and lifestyle choices. But why do I value such things in the first place?
A few years ago I was introduced to the intellectual historian William Pietz, who wrote brilliant and creative work on the colonial origins of fetishism. At the heart of fetishism is the process of negotiating material value. If you dig into the weird history of currency, you'll find writing about people who believed that money was a kind of magic that had the actual ability to cast a sort of spell over us.
Journalist Frederick Kaufman's new book, The Money Plot, finds its way into this tradition by exploring the ways in which societies have tricked themselves into believing that their monetary systems were inevitable. You'll often hear people say, either jokingly or seriously, that "Money isn't real." Debt is a fiction with real consequences. But why have such fictions been so hard to escape? Why can't we just get rid of money? Kaufman's engagement with these questions obviously comes at a time when economic inequalities have been exacerbated in arbitrary, unprecedented ways. –Aaron Robertson, Assistant Editor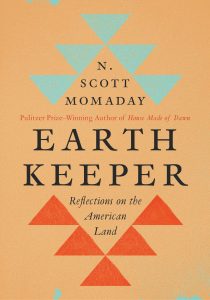 N. Scott Momaday, Earth Keeper: Reflections on American Land
Harper, November 3
As previously recommended: N Scott Momaday—the Kiowa novelist, short story writer, essayist, and poet whose novel House Made of Dawn won the Pulitzer Prize back in 1969 and is considered the first major work of the Native American Renaissance—has devoted the majority of his life to preserving and promoting Native American stories. Now in his 87th year, Momaday's latest work is both a poetic tribute to the sacred land of his native Southwest, and a warning to us all: protect the natural world before it is too late.  –Dan Sheehan, Book Marks Editor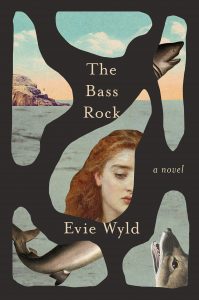 Evie Wyld, The Bass Rock (Pantheon, September 1)
Three women. Three stories. Or is it just the one story? Sarah, Ruth, and Viv are separated by time, one alive in the 1700s, one during World War II, and one in the 21st century, but this is all that separates them, really. Violence against women, the chains of docility, and toxic masculinity occur throughout their lives. The titular Bass Rock makes up an anchor of the book, where all of the women live, with the rock witnessing the sometimes joyful, but mainly ghastly, events that happen there. Time is not linear in the Bass Rock, we are thrown from one woman to the next, from one century to another, only to crystallize what Evie Wyld has been saying all along: those other lives lived, they didn't end, they continue through history, their consequences and struggles passed on, reverberating into other women, other generations, through the constancy of society's expectations and pitfalls, and through our collective failure to change for the better.  –Julia Hass, Editorial Fellow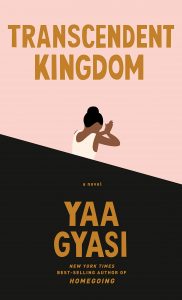 Yaa Gyasi, Transcendent Kingdom (Knopf, September 1)
Yaa Gyasi's sophomore novel Transcendent Kingdom is both a welcome departure and a subtle continuation of her 2016 debut novel Homegoing. Gyasi's second novel follows Gifty, a PhD student in neuroscience, as she grapples with the death of her brother and struggles to take care of her suicidal mother. Resolute in her efforts to discover the scientific underpinnings of suffering, she eventually turns to religion as a path toward faith, love, and salvation. While Gyasi's first novel is a brave and sweeping exploration of several generations of one Black family separated and ravaged by the transatlantic slave trade, Transcendent Kingdom is both smaller in scope and expansive in breadth, focusing closely on the emotional contours of a family of Ghanaian immigrants. It is a novel that thrives in a quiet and disquieting power.   –Rasheeda Saka, Editorial Fellow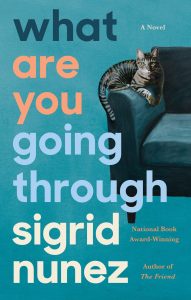 Sigrid Nunez, What Are You Going Through (Riverhead, September 8)
Sigrid Nunez's The Friend shot into bestseller-dom in 2018, one of the select few bestsellers that has, in my humble opinion, earned its stature and buzz. What Are You Going Through promises to be no different. It's a little more climate change focused, a little more doomsday (this, to me, is the normal progression, with life as it is in the year 2020), but it is just as tender, just as brutal. Nunez's writing has Cuskian tones to it, but while Cusk's prose can be criticized for its coldness, the same complaint couldn't be levied against Nunez. What Are You Going Through is warm, and has agency, even while it focuses on the Other, on whatever character, storyteller, the narrator is listening to at the moment. We are offered a multitude of voices, a chorus of personal pains and scavenged joys amidst a world that is crumbling. While this premise, and the novel itself, may not always be hopeful, it leaves space for humor and grace. The book begins with a lecture by an environmentalist academic on the perils of climate change; we are warned that the world is ending, and that all there is left for us to do is to learn to love each other, to forgive each other. The audience is aghast at the lecture, but the book follows directions well. Knowing each other and trying, at least trying, to love one another well is all we've ever had, it's just never been so clear.  –Julia Hass, Editorial Fellow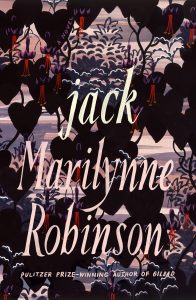 Marilynne Robinson, Jack (FSG, September 29)
"Contemporary classics" is the oft-used descriptor of Marilynne Robinson's Gilead series, the correct method of describing these lasting and constant books. They bring to mind Steinbeck and his like, writers who devoted themselves to a place and all the stories they could find there, discovering how those stories were not about the place at all, but the whole of mankind. Jack is the interracial love story between Jack Boughton and Della Myles, one that is alluded to in the previous books, but hasn't gotten its full due until now. The story is set sometime after World War II, but the reverberations of the Civil War are far from over (as though they're over now!). It's a love story with the highest stakes (interracial marriages were even still banned in some states), but one that transcends the obstacles. Don't take this to mean it's simple, it never is. But Jack poignantly shows us the messy, complex, heartbreaking side to getting everything you ever wanted.  –Julia Hass, Editorial Fellow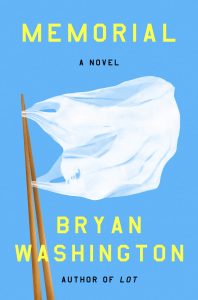 Bryan Washington, Memorial (Riverhead, October 27)
I read most of Bryan Washington's Lot while sitting in a coffee shop that no longer exists, where, practically every other page, I would need to stop and take a breath from sheer joy—it's that kind of book. Now, he's back with Memorial, a novel that, like the stories in Lot, is set in Houston, a city that Washington portrays with a complexity and understanding unlike anyone else I've read. Memorial explores the relationship between Benson and Mike, a couple living together in Houston who are hit with a case of bad timing; when Mike must travel to Japan for a family emergency, he must leave his visiting mother, Mitsuko, behind with Benson.
Washington is a phenomenal writer, and his empathy for his characters—the way he lays out their inner lives, their motivations, and their fears with complete understanding—is extraordinary to witness. He is especially astute at excavating the relationships within families; the ways alliances and power shift, even as what is sacred stays sacred. Memorial is no exception; it's a gift from a remarkable writer.  –Corinne Segal, Senior Editor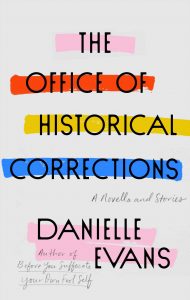 Danielle Evans, The Office of Historical Corrections (Riverhead, November 10)
One is truly never the same after reading a short story by Danielle Evans. And indeed, her first collection Before You Suffocate Your Own Fool Self presented a writer with a striking vision and fierce pen (or perhaps, typing hand). Evans wrote of race, class, identity, and the familiar insecurities of young adulthood with an expressive and bold imagination that seemed to give the literary world a shake. It is safe to say, then, that we must prepare for her second collection of short stories The Office of Historical Corrections, which will be available November 10th.  –Rasheeda Saka, Editorial Fellow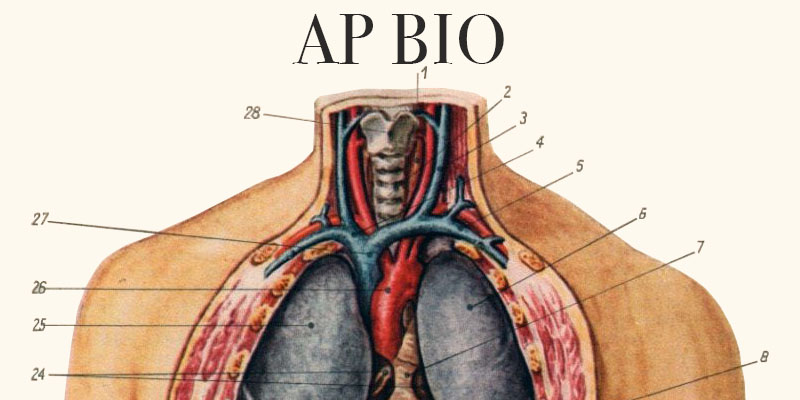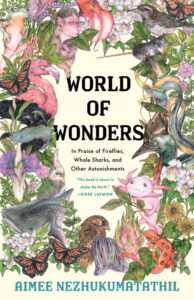 Aimee Nezhukumatathil, illustrated by Fumi Nakamura, World of Wonders: In Praise of Fireflies, Whale Sharks, and Other Astonishments
(Milkweed Editions, September 8)
As previously recommended: After four award-winning works of poetry, Nezhukumatathil brings us her nonfiction debut, an essay collection that celebrates the many wonders of the natural world. In the opener, we learn how the author, as a young girl of color, turned to nature for guidance on how to navigate an uneasy childhood in Kansas. In other stand-out pieces she writes about hiking through Arizona and New York, where she encountered animals, plants, and insects living in hostile environments. From them, she writes, she learned how to navigate the hostilities she faces herself. Beautifully written with gorgeous illustrations by Fumi Nakamura, World of Wonders reminds us why our wondrous planet is worth saving.  –Amy Brady, Lit Hub Contributor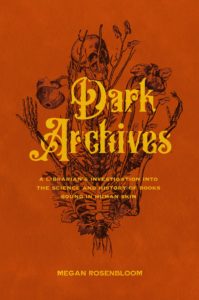 Megan Rosenbloom, Dark Archives: A Librarian's Investigation Into the Science and History of Books Bound in Human Skin (FSG, October 20)
Megan Rosenbloom's foray into the world of books bound in human skin was one of the most surprisingly humanist and moving works of nonfiction I have ever come across. Rosenbloom is a medical ethicist librarian long affiliated with the death positivity movement, which I had never heard of until I came across this text and now desperately want to be a part of, and she leads workshops all over the country for the Order of the Good Death. Her interest in books bound in human skin was rewarded a few years ago when Harvard labs came up with a new method of scientifically determining if the binding of a book was in fact made of human skin. Megan Rosenbloom then went on an odyssey around the world to once and for all confirm the origins of those books rumored to have a binding of human origin. Results were surprising—most of the confirmed bindings were medical texts, bound by doctors in the 19th century, at a strange moment in time when artisan tanneries still operated but medical professionals had begun to be consumed by the medical distancing that allows one to bind a book in a dead patient's skin, and still threatens the medical world today. The biggest surprise for me? That a book could include the words "What a beautiful flayed penis!" and end up as a gorgeous piece of writing on ethics and consent (with, of course, a visit to a modern tannery).  –Molly Odintz, CrimeReads Senior Editor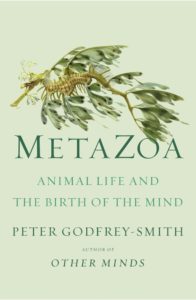 Peter Godfrey-Smith, Metazoa: Animal Life and the Birth of the Mind (FSG, November 10)
The latest book from the author of Other Minds, which explored the nature of consciousness through the lens of the octopus, takes a wider view, scouring the animal kingdom for evidence of evolution—seeking to understand not just how different creatures came into being, but the emergence and development of the mind, or as Godfrey-Smith puts it, the evolution of "a new kind of being, a new kind of self." Like Other Minds, this is a highly readable, elegantly written, and equal parts philosophical and scientific exploration of one of the central mysteries of life.  –Emily Temple, Managing Editor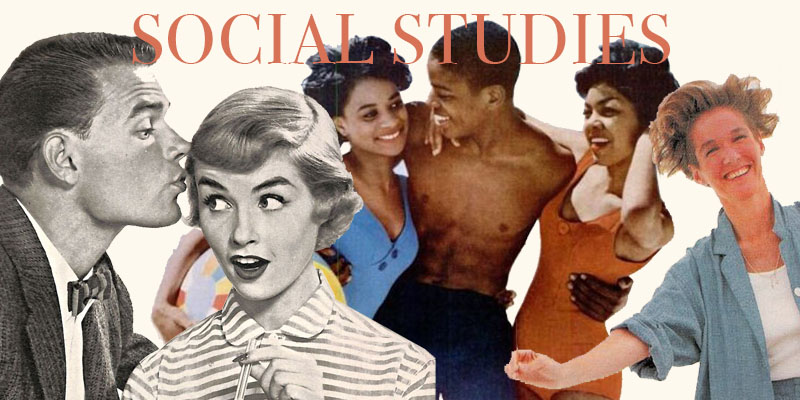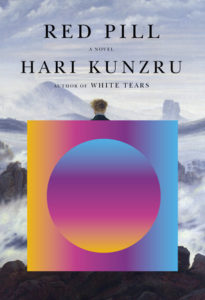 Hari Kunzru, Red Pill (Knopf, September 1)
I, like so many others, would love nothing more than to never think about red-pilling, shit-posting, doxing, incels, alt-right trolls, Steve Bannon, and the rest of the putrid ingredients that make up the Trumpian slurry through which we spend our now-housebound days wading, ever again. Alas, it seems there is no escape, no hope of reprieve. But if I have to be confronted by this grotesque strain of contemporary "discourse," let it be in the pages of novel by a writer as talented and interesting as Hari Kunzru, author of the 2017 supernatural parable of music and race in America, White Tears. His latest, Red Pill, is the story of a Brooklyn writer on retreat in Germany—in Wannsee, across the lake from the villa where the Nazis planned the Final Solution—who finds himself sucked into the world of alt-right ideologues. I've seen it described as both a dark and sobering intellectual comedy of manners, and "the Gen X Midlife-Crisis Novel in its purest form." Unpleasant as it will most likely be, I, like Neo, am in. . .   –Dan Sheehan, Book Marks Editor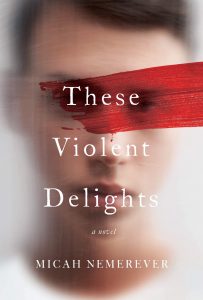 Micah Nemerever, These Violent Delights (Harper, September 15)
Oh shit. I mean, you're really not ready. This debut novel starts with Secret History vibes—an uncertain working-class college student dazzled by an erudite peer, self-assured and scarf-wearing—but then it does what you always wished The Secret History would do and lets them have a love affair, only it turns out that at least one of them is nursing some pretty dark tendencies that wind up leading them both down a terrible, horrifying, and absolutely captivating path. An unsettling and unforgettable first novel.  –Emily Temple, Managing Editor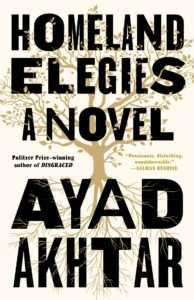 Ayad Akhtar, Homeland Elegies (Little Brown, September 15)
This new novel from Ayad Akhtar, the author of American Dervish and the Pulitzer Prize-winning 2011 play Disgraced, is a compelling, disquieting, and at times grimly funny blend of fiction, memoir, and history. An immigrant family saga about a successful Muslim-American playwright named Ayad Akhtar attempting to grapple with the compromises and contradictions of his hybrid identity while navigating a fraught relationship with his father (who harbors a perplexing affection for Donald Trump), Homeland Elegies—with its essayistic musings on nation and exile, religion and foreign policy, as well as the kind of mesmeric dialogue you'd expect from a Pulitzer Prize-winning dramatist—is hard to categorize, but impossible to forget.  –Dan Sheehan, Book Marks Editor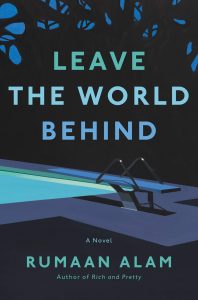 Rumaan Alam, Leave the World Behind (Ecco, October 6)
It seems at first like this novel, Alam's third, is going to be a sort of comedy of manners, an odd-couple situation—or, more precisely, an odd couple of couples: Amanda and Clay, youngish middle-class white people on vacation with their children, and Ruth and G.H., the older, wealthier Black couple who own the AirBnb, and who barge in on them, in a panic move after a blackout incapacitates New York City. And it is. But it's also a creeping, suspenseful novel about the end of the world (or at least the end of the world we know) that feels more realistic, and more likely, than anything I've ever read. It'll be keeping me up at night, unsettled and uneasy, for quite a while.  –Emily Temple, Managing Editor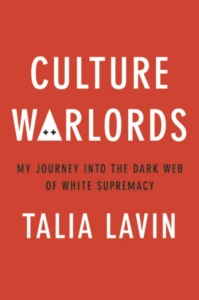 Talia Lavin, Culture Warlords: My Journey Into the Dark Web of White Supremacy (Hachette, October 13)
Talia Lavin has witnessed some of the absolute worst the internet has to offer, which is saying a lot—and it only drove her further into an investigation of some of the weirder, more terrible corners of online subculture. Here, she researches the online groups that foster and encourage hatred or outright violence, present distorted views of reality, and create destructive harassment campaigns. Her notes on how they work, and accounts of catfishing many of them, are hilarious even as they give us a better understanding of what the more obscure communities of the internet are hiding. –Corinne Segal, Senior Editor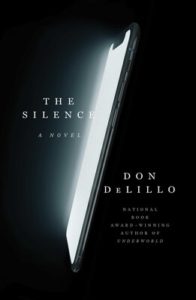 Don DeLillo, The Silence (Scribner, October 20)
The Silence begins with two scenes of relative normalcy that now seem impossible: one couple sits on a plane, while another watches the Super Bowl. Soon, both will confront a world in which the digital architecture of their lives has been destroyed by some unknown, malevolent force, leaving fragmented communication and fear in its wake. The rest of the book largely consists of a conversation between all of them about what, exactly, is happening.
The impulse to draw a comparison to These Times is strong, but it feels like an injustice to apply that framework here, especially as Don DeLillo has said he began writing the book in 2018, long before the pandemic brought a blow to the connective tissue holding our communities together. DeLillo, always an astounding writer, is at his best describing our individual awe and confusion in the face of the systems that govern our lives; here, his characters are overwhelmed, asking questions that also feel overwhelming ("Who is doing this to us? … Are we an experiment that happens to be falling apart, a scheme set in motion by forces outside our reckoning?"). Their confusion is captivating, though, and gorgeously written, and at a time when concentration on pretty much anything is difficult, it feels like catharsis: yes, it seems to say, you are going crazy, and so is everyone and everything else.  –Corinne Segal, Senior Editor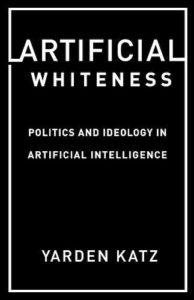 Yarden Katz, Artificial Whiteness: Politics and Ideology in Artificial Intelligence (Columbia University Press, November 17)
I was back home in Detroit in June when a story broke about something the police did. Tensions between authorities and protestors were high in the city, as elsewhere, but this wasn't about a night of protests. While attempting to identify a suspect who stole thousands of dollars' worth of Shinola watches, the police applied facial recognition software to grainy security footage. They arrested a 42-year-old man, Robert Julian-Borchack Williams, in front of his wife and two daughters, ages 2 and 5. After Williams was detained for 30 hours and released on bail, the Wayne County prosecutor eventually dropped charges against him after determining the evidence was insufficient.
This was the first known case in the US of someone being wrongfully arrested because of facial recognition technology.
Yarden Katz's forthcoming book, Artificial Whiteness, couldn't be coming out at a better time. The optimistic chatter that so often surrounds AI has long been scrutinized in circles that have been sensitive to the ways in which bias is quite literally encoded into our technology. Katz' book centers an unorthodox history of white supremacist ideology, as manifested in American technological innovations. –Aaron Robertson, Assistant Editor

Sarah Smarsh, She Come By It Natural: Dolly Parton and the Women Who Live Her Songs
Scribner, October 13
As previously recommended: I had a lot of driving to do last year and was kept wonderful company in my beat-up 2006 Ford Ranger by Sarah Smarsh reading her terrific memoir Heartland. It's not easy to blend intimate family history, contemporary reporting, and searing analyses of American class iniquity, but Smarsh pulled it off (I want to say it's the anti-Hillbilly Elegy, but that elevates JD Vance a bit too much for my taste). Some of the hardluck scenes in Heartland read like old country songs, and it's easy to imagine Dolly Parton pulling out that perfect detail to illustrate the defiance and tenacity demanded of so many women just to get from one paycheck to the next. Parton's journey through the stations of American class has been long and hard, and I can think of no one better than Smarsh to map its battles, its tragedies, and its triumphs.  –Jonny Diamond, Lit Hub Editor-in-Chief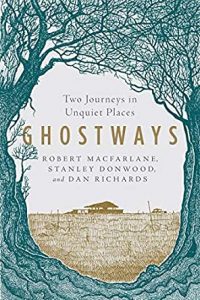 Robert Macfarlane and Dan Richards, Ghostways: Two Journeys in Unquiet Places
Norton, November 24
As previously recommended: Robert Macfarlane's Underland was an extraordinary accomplishment of nature writing and one of my favorite books; now, he, alongside Dan Richards and Stanely Donwood, turns an eye to South Dorset in southwestern England and Orford Ness, a former atomic testing site in southeast England, exploring the many myths of the landscape.  –Corinne Segal, Senior Editor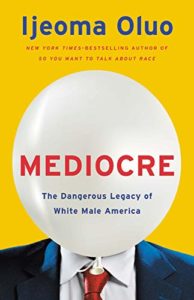 Ijeoma Oluo, Mediocre: The Dangerous Legacy of White Male America (Seal Press, December 1)
Honestly, I'm always going to be excited for a new book by Ijeoma Oluo, whose essays and cultural criticism have long been essential, and whose bestselling So You Want to Talk About Race has actually helped a lot of white people I know . . . talk about race more. I can only hope this history of White Male America, and all the damage it has done to everyone non-white, non-male, or non-American, will have the same effect. –Emily Temple, Managing Editor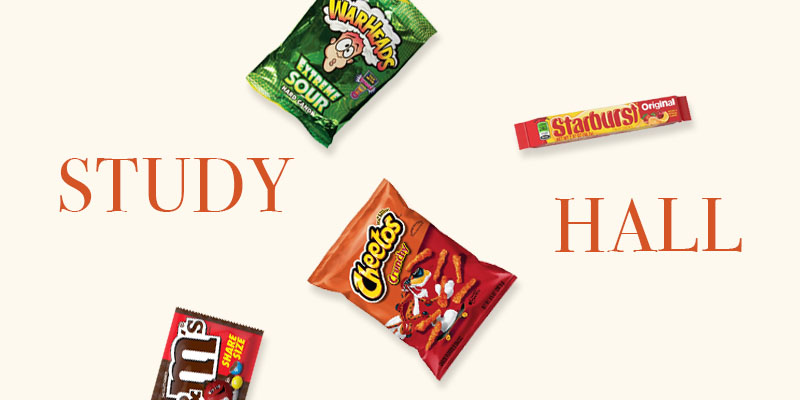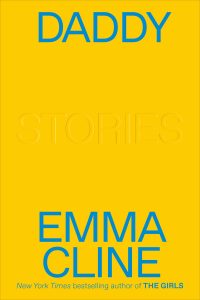 Emma Cline, Daddy (Random House, September 1)
Emma Cline's The Girls was a commercial phenomenon, a publicity blitzkrieg that soared to the top of the charts with the help of the notoriety of its hefty seven-figure advance; it's a hard act to follow. Cline does it gracefully with the release of Daddy, a collection of ten short stories that allow her to demonstrate her writing prowess without the constraints of being a buzz-y, summertime novel. By nature a quieter medium, these stories are darker, subtler, more yearning, more ambiguous than The Girls; much is left unsaid, but what isn't said is felt, undercurrents of sinister endings and repressed traumas. Cline cleanly peels back the layers of normalcy over our day-to-day lives to reveal the seedy underbellies beneath: the violence and horror that are just barely masked by social niceties, by belief in humanity. Cline's prose is sharp, and her eye, unforgiving, and wielding the two like a pair of knives, she gets to the core of things, whether we want to see them or not.  –Julia Hass, Editorial Fellow
K-Ming Chang, Bestiary (One World, September 29)
If I've learned something about my reading habits over the last few years, it's that there are few story types I enjoy reading more than a multi-generational narrative that tugs the sleeves of various characters' birth and ancestral homes. K-Ming Chang, best-known for her work as a poet, has written a story of Taiwanese-American women who carry the weight, in every sense, of Taiwanese, Chinese, and Fujianese oral folktales. One character grows a tiger's tail, another has serpents in her stomach. Characters swallow sandstorms and become impregnated by rivers. Chang is keenly aware that there is no "original" myth but only traveling, evolving versions of something more foundational. This is expressed in the process of migration itself. Chang writes of poverty, queer romance, internalized racism, and more.
She also writes like this: "While night erected itself around us like a tent, we sat cross-legged on the soil and its tapestry of worms. Ben laced her legs around my waist. Her mouth so close I could see the serrations of her teeth, sawing every sound in half so that I heard it twice: my name, my name. I leaned forward, flicked her upper lip with my bottom one. We met inside our mouths. I found the seam under her tongue and undid it." Chang's ear bends toward concision and play. Bestiary would serve as a fantastic introduction to her work.  –Aaron Robertson, Assistant Editor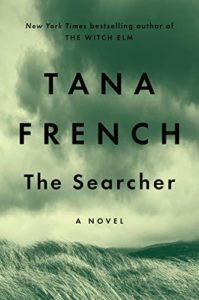 Tana French, The Searcher (Viking, October 6)
French's latest is set in a small town in the west of Ireland, where Cal, an ex-cop from Chicago, has recently purchased a fixer-upper farmhouse on a bit of land. But this is a Tana French novel, and so soon he gets embroiled in a local case he'd rather not touch. There's plenty of snappy dialogue and a couple very good lines, but ultimately this is a tender, but otherwise pretty bog-standard (see what I did there) missing person mystery.  –Emily Temple, Managing Editor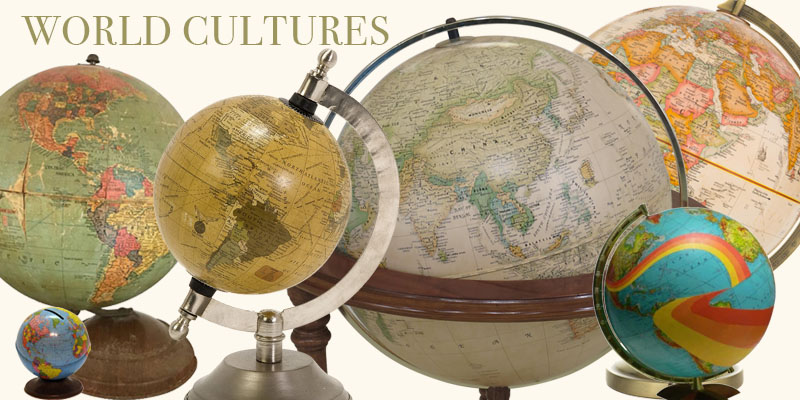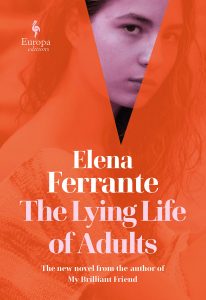 Elena Ferrante, tr. Ann Goldstein, The Lying Life of Adults (Europa, September 1)
If you're reading this, you probably already have an opinion about the new Elena Ferrante—or at least about its title. For me, it was engaging, sometimes funny, sometimes perplexing, and more or less accurate about how it feels to be a young woman trying to grow up. But compared to some of her other work, it felt a bit lightweight. Anyone who likes Ferrante will at least have fun with it, but be warned it lacks a little of her regular magic.  –Emily Temple, Managing Editor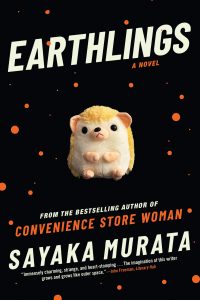 Sayaka Murata, tr. Ginny Tapley Takemori, Earthlings (Grove Press, October 6)
In 2016, Sayaka Murata published Convenience Store Woman, a wonderfully odd glimpse into the life of a woman in her thirties working at a (yes, you guessed it) convenience store in Japan. It was the winner of Japan's prestigious Akutagawa Prize and is a recommended prerequisite for reading Sayaka Murata's new novel. Earthlings explores similar themes—being a misfit, the sacrifices we make to fit into society—but it is a much darker story, not for the faint of heart. In these pages, we meet Natsuki. She doesn't fit in with her family. She's preyed on by a teacher at her school. Her only friend is her toy hedgehog, who she believes to be from another planet. (You sign up for World Lit, and you get Other World Lit, too!) Gorgeously translated from Japanese by Ginny Tapley Takemori, this is a story about learning to cope with tragedy beyond our comprehension and the bonds we form with those who know our loneliness. It is enchanting and disturbing in equal measure.  –Katie Yee, Book Marks Associate Editor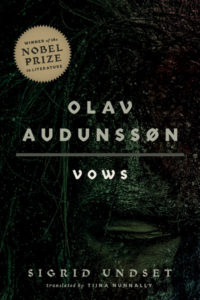 Sigrid Undset, tr. Tiina Nunnally, Olav Audunssøn: I. Vows (University of Minnesota Press, November 10)
Sigrid Undset, a Norwegian novelist who fled to the US for a brief time during WWII, won the Nobel Prize for Literature in 1928 largely on the basis of her historical trilogy of medieval Norway, Kristin Lavransdatter (1920-22). The trilogy tells of a 14th-century woman and her spiritual and intellectual growth amid a tumultuous family life. Undset was admired for the depth of her research into social and cultural norms of this period, Old Norse manuscripts, and Medieval chronicles and architecture. Undset's lesser-known but no less monumental tetralogy Olav Audunssøn is set around the same time as Kristin Lavransdatter.
 The series centers on a young couple caught in a web of their own secrets—acts of murder and infidelity in the mix. Olav, the hero, who learns that his wife took a lover, is split between his private turmoil and the desire to protect her reputation. Undset's tetralogy charts some of the shifts in Scandinavia away from paganism and toward Christianity. Massive societal transformations find echoes in the home, and this ability to balance macro- and microlevel turmoil in a story has always interested me. This edition of Vows, the tetralogy's first part, translated by Tiina Nunnally, is the first English translation of the volume in almost a century. Undset's name alone would have made this worth reading, but it's also interesting to see how the translator of a classic text thinks about the use of language in a previous edition. Vows is an unexpected gift in a year that would welcome more of them.  –Aaron Robertson, Assistant Editor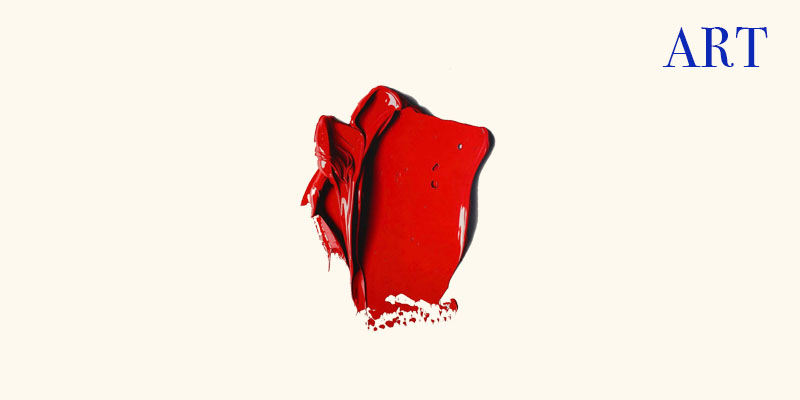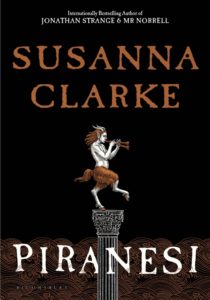 Susanna Clarke, Piranesi (Bloomsbury, September 15)
Fans of Jonathan Strange & Mr. Norrell, Clarke's now-classic, genre-busting fantasy epic, have been waiting 16 years for this. Piranesi is, in some ways, the polar opposite of Clarke's beloved debut: it's much shorter, much more focused, and much stranger. But I don't think anyone will be disappointed. This is a winking, philosophical mystery, playful and erudite at once, like Calvino by way of—well, Susanna Clarke, I suppose. It's also surprisingly moving, especially for those of us who have found ourselves mostly alone, of late.  –Emily Temple, Managing Editor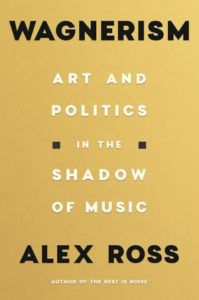 Alex Ross, Wagnerism: Art and Politics in the Shadow of Music (FSG, September 15)
The latest book from New Yorker music critic Ross goes deep on Wagner and his influence on artists and thinkers far beyond his field—particularly "artists of silence" like poets and painters—for both good and ill, and sometimes both: one of the biggest takeaways here is how contradictory the composer's life and beliefs really were. A fascinating read for lovers of any art.  –Emily Temple, Managing Editor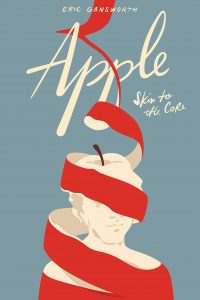 Eric Gansworth, Apple (Skin to the Core) (Levine Querido, October 6)
As previously recommended: Eric Gansworth's memoir in verse is easily one of the best books to be published in 2020. The kind of book bound to save lives. It's a coming of age yarn, a coming out story, for a kid growing up Native, and an elegy all in one, told in gently unfolding verse cliffs that shrug and ease their way into some of the most beautiful lines Gansworth has ever written. Although Apple (Skin to the Core) is published toward young adults, it recognizes that there's an untold story here—for many who carried a similar silence into adulthood. "A primary lesson we are taught, even in our greatest sadness," Gansworth writes in the section on naming: "we must clear our eyes, our ears, our throats to do our parts in carrying on the stories for the time we will no longer be able to pass them on, leaving silent images behind, mere mysteries to others. This is our foundation." He then concludes. "I tell you here what I have seen, what I have heard, what I have lived. I choose not to be silent, and you can choose to open your ears, and eyes, or close them." How beautifully this book keeps them open.  –John Freeman, Executive Editor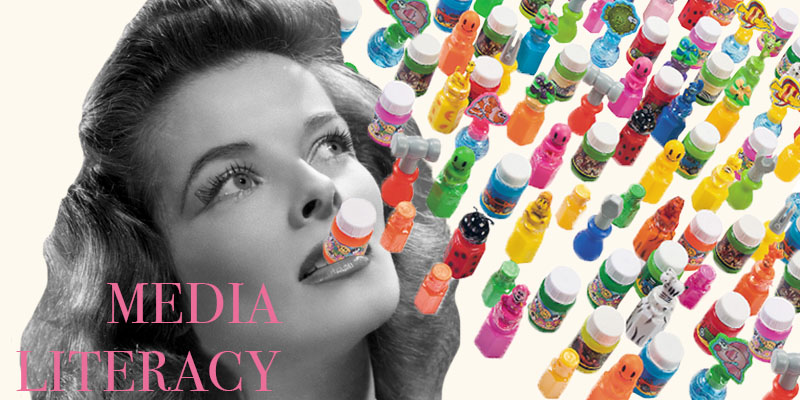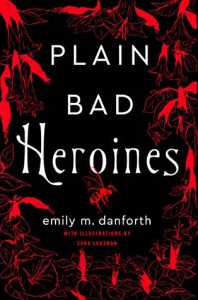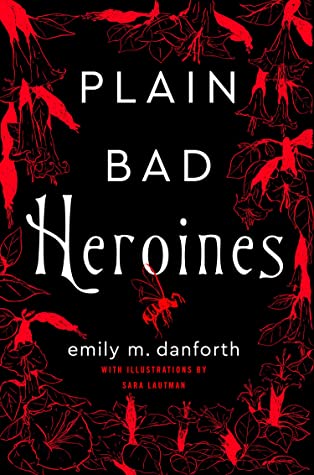 Emily M. Danforth, Plain Bad Heroines (William Morrow, October 13)
The adult debut from the author of The Miseducation of Cameron Post is a hell of a lot of fun to read—especially if you're familiar with Mary MacLane. Our mysterious narrator takes us firmly by the hand and guides us through the entwined stories of Libbie and Alex, who run Brookhants, a school for girls, at the turn of the century, and Harper, Merritt, and Audrey, who (eventually) find themselves at Brookhants in the present day, filming a movie. Think of a joyous, queer version of Marisha Pessl's Night Film (albeit one that takes itself much less seriously) mixed with Sarah Waters. I binged it like it was my favorite television show, and that's saying something. P.S. Excellent footnote action.  –Emily Temple, Managing Editor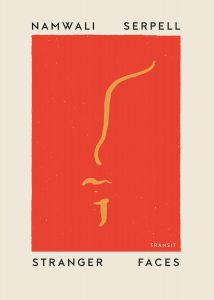 Namwali Serpell, Stranger Faces (Transit Books, October 20)
Transit Books' new Undelivered Lectures series is the perfect way to get your feet wet in a subject. Here is a crash-course in the media's portrayal of faces. Referencing cultural touchstones like Hitchcock's Psycho and Herzog's Grizzly Man, Namwali Serpell takes us through all that the face can signify. From society's obsession with the Elephant Man to our rampant use of emojis, she interrogates our definitions of art and expression. In her closing sections, she asks incisive questions about Instagram's ideal face, the ethics of using an emoji darker than your own skin tone, and why everyone uses clips of black women as reaction GIFs. Stranger Faces is a fascinating look at our expectations of media from an inventive angle.  –Katie Yee, Book Marks Associate Editor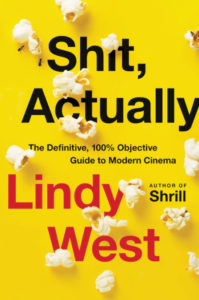 Lindy West, Shit, Actually (Hachette, October 20)
Reading Shit, Actually is like rewatching all of your favorite movies—all of the cultural classics, from The Lion King to Love, Actually—with your highly opinionated, hilarious best friend. And who is better equipped to be handing out these judgements than Lindy West? Before The Witches Are Coming and Shrill, she was a movie critic for Seattle's The Stranger. Her new work is a breezy but biting look at the stories we grew up on, the stories we know by heart, the stories we love despite our better judgement. It's a no-holds-barred romp through modern movie-making.  –Katie Yee, Book Marks Associate Editor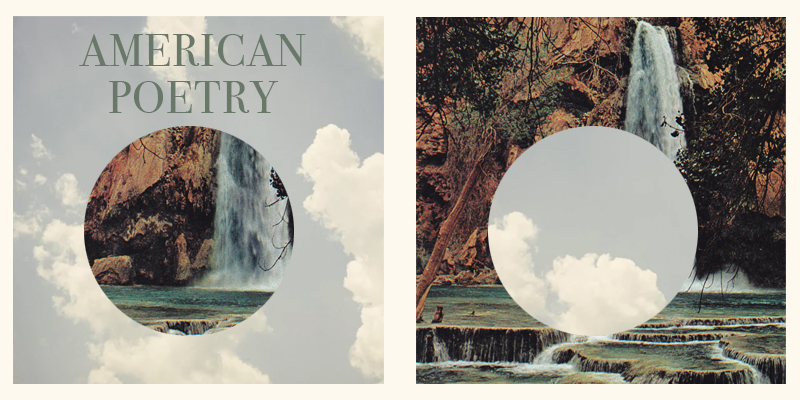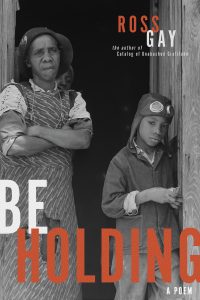 Ross Gay, Be Holding: A Poem (University of Pittsburgh Press, September 8)
Ross Gay's fourth book is one long poem devoted primarily to Dr. J, or Julius Erving, whose time with the Philadelphia '76ers in the 1970s and 80s brought him to the status of a legend. It also goes far beyond Erving's story, reaching deep into history, physicality, and the psychology of human relationships; here, like in all his work, Gay's expansive compassion brings all people and things into communion. In a passage observing the behavior of sports fans, Gay observes that "their outreached hands / take the same instinctive posture of primates / falling through air, which is thought to have emerged / that we might grab a branch on our plummet with our downturned palms, / and not die, / which might be an act of bodily sympathy / we do unwittingly when witnessing / the unwitnessable, the way / we do so often these days, / today, witness the unwitnessable." Who else can bring us so immediately, so viscerally, to a place of understanding for one another? This is a marvelous book, full of quiet wonder, a constant sense of astonishment, and a fluid sense of time, with the awareness that our histories are present and embodied around us.  –Corinne Segal, Senior Editor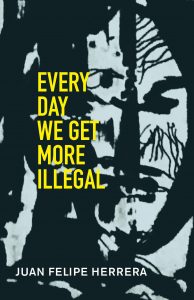 Juan Felipe Herrera, Every Day We Get More Illegal (City Lights, September 22)
As previously recommended: Syncopated by a series of song-like addresses to a firefly on a road north, this dexterous and luminous new book by former US Poet Laureate is part Basho, part protest poem. Herrera's roving eye captures all, from moments of ephemeral calm, to the way workers work—Herrera, the son of migrant farm workers, laments how hard it has been for high culture to even regard people like them. The migrants who travel in shadows. Here as in other books, Herrera has stripped punctuation from many of the poems, leaving them to blow as if a holy wind moves through them. A prolific voice for justice, Herrera continues to see the world with compassion, a goofy sort of humor, and a liberationist's roving kind of care. These are warm poems for hard times.  –John Freeman, Lit Hub Executive Editor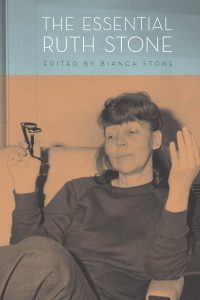 Ruth Stone, Bianca Stone, ed., The Essential Ruth Stone (Copper Canyon, September 29)
As previously recommended: Like her near contemporaries, Stanley Kunitz and Jack Gilbert, Ruth Stone's rough honesty continues to seduce and haunt nearly a decade after her death. Over fifty years her poems steadily emerged with the grapple marks of wild things wrestled into form. It wasn't always clear whether that wildness was life itself, or language. But an aesthetic appeared in Stone's work which her granddaughter, the fabulous poet and visual artist Bianca Stone, has honed and enlarged in this terrific selection. Stone was a hilarious poet, a great chronicler of resistance to the thieves and pigs of state, and a mystic when she wanted to be. So much is on display here this is the kind of book that can kick off a renaissance, if you let it inside. If you're hungry for poems which land square on the chest, full of hurt and feeling, but impatient with mere sentiment—look no further.  –John Freeman, Executive Editor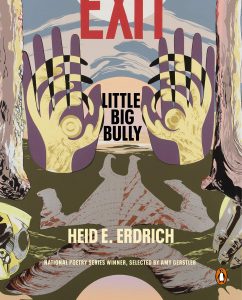 Heid E. Erdrich, Little Big Bully (Penguin, October 6)
As previously recommended: Erdrich's vibrant sixth collection begins with an enormous question it then tries in 90 or so ways to answer. "How," the Catherine Wheel of an opener, ends its explosion of riffs on the word how with "How did we come to this." Little Big Bully expands from here, cycling into private moments, public grief, purposefully erased history and Native politics. Erdrich finds ways to still chevron the mind sky with wonder, all while cutting lacunae into the poems, spaces of not addressing, or at least addressing what she cannot or will not explain. "[C]reepy  the way they want in," she writes in one poem, "they want in us—inside us/want to dress in our dead/to wear our past and skins/dispossess us again." The improvisational torque of Little Big Bully means the book is always moving, into imagined story cycles, love poems, riffs, prose poems so vital it feels like they've burst free of punctuation, rather than eschewed it for style. This is a major collection by a writer who deserves an audience a big as the light she's throwing off.  –John Freeman, Executive Editor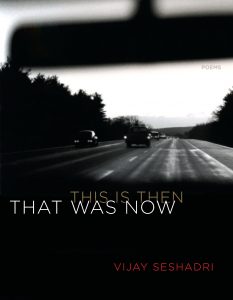 Vijay Seshadri, That Was Now, This Is Then: Poems (Graywolf, October 6)
As previously recommended: Who can say where and when we are now? "Now is then, / now happened then, and then again," writes Vijay Seshadri in his intellectually nimble new collection, which reads like a warning to readers that in ways real and emotional. This cycle of nonsense he imagines "is going to happen again, and then again." So many of the poems here chart the bewilderment of our epistemological unraveling. Yes, we live in a world of robocalls and floating antecedents, of vagueness and drift.
But in the middle part of the book edges surprisingly and powerfully into elegy. For once in a book which carries a loss we are caught nearly as off-guard as the speaker appears to have been. "It is what it is," Sesadri writes was his father's favorite phrase. Can one live in timelessness of such an aftermath? Are we all in a cycle of repetition? Out of such a repeat cycle comes boredom and grief; but also a tedium that can lead to violence.
In its latter poems, Sesahdri's collection edges toward rhetoric of contemporary tribalism, the way it builds towards definitions of againstness. In "The Idol of the Tribe," he approaches the yoked rhyming fury of James Fenton.
I look at you with my vexed eye.
I look at you with my hostile eye.
I look at you with my hostile and vexed eye.
My hostile, vexed eye is a wrench.
My vexed eye is a socket wrench.
My vexed and hostile socket-wrench eye twists
the bolt that hinges your mandible free
from its frozen grooves.
You scream, but we go on turning,
I and my eye. I know what I'm into.
I know what I've been put here for.
Seshadri's syntactical dexterity, the sheer variety of his tonal registers means he has made a book that refuses handling; it will not be used as a weapon. In fact it feels designed not to be, all the parts which could allow you to swing it are missing. What remains is smooth and unique and self-contained, flashes made inside and shared here discreetly, briefly—like something put down "by the light of a taper, deep inside yourself, at your walnut secretary." And yet it has such power and unease, you may leave it feeling less alone.  –John Freeman, Lit Hub Executive Editor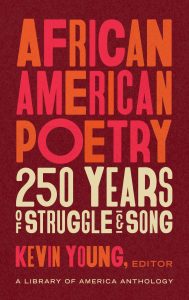 Kevin Young, ed., African American Poetry: 250 Years of Struggle and Song (Library of America, October 13)
As previously recommended: We are living through a new heyday of African-American poetry, and this enormous book is a milestone of what actually has been an ongoing moment. Beginning in the 1780s with the great Phillis Wheatley, Young assembles three centuries of verse into discrete movements and periods, from bondage to what is being called "a furious flowering," the explosion of the last ten years. Publication of the book ought to be an event.
No is better suited to the task of arranging than Young As a poet, scholar, director of the Schomburg center, anthologist and New Yorker editor, he hears and recognizes more sounds within poetry than just about any poetry person at work today. Breaking out Paul Laurence Dunbar and at James Weldon Johnson into their own period (with other poets), rather than seeing them primarily as precursors to the Harlem Renaissance, for example, he allows us to see their work as more than just a bridge. Furthermore, grouping Bob Kaufman and Gwendolyn Brooks in a period of their own—1937 to 1959—he shines a spotlight on that period's class struggles.
Throughout, Young judiciously edits and resurrects, bringing back poets like Margaret Walker, the first Black poet to win the Yale Younger Poets Prize, and Shirley Anne Williams, not forgotten but somehow not fully appreciated, back into a little more light. A book this big allows all the vectors creating African American poetry to co-exist—from songs of slavery, to jazz to hip hop and modernism and collective work, none of them definitive, all deepening. What a glorious collection it is—full of voices of compassion and longing and celebration and mourning, it is a companion, a teaching touchtone, a mansion with many doors.  –John Freeman, Executive Editor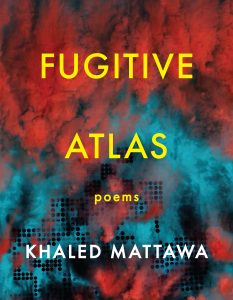 Khaled Mattawa, Fugitive Atlas (Graywolf, October 20)
As previously recommended: One day these gorgeous poems will make an opera, a play, even, surely, a film. The way they beg for adaption is not a sign of their in completeness, however, but rather how powerful a chorus of voices Mattawa has created on the page. Here in song and verse are people caught in the anguished network of migration across the Mediterranean, from the smuggled to the smugglers, from mothers to children to people left behind. Here is a landscape in which war abets climate destruction, and that unraveling expels whole families from their villages, homes, their lives.
In spite of images from such flights being available to all, the staggering apathy—or outright hostility—explains the word fugitive in their title. So many of the characters Mattawa writes on are double fugitives, from one home, and from the other they seek. Mattawa, one of the finest translators from Arabic alive today, has managed to write into English the tonal address the best poems from that language attain—such as Darwish and Mersal, both of whom Mattawa has translated. Their voices soar and cry out, they go directly to the core of the body.  –John Freeman, Executive Editor
Henry Dumas, Knees of a Natural Man (Flood Editions, October 30)
Toni Morrison once spoke of a Black man who wrote the most "beautiful, moving, and profound" poetry that she had ever read in her life. His name was Henry Dumas, and in 1968, a New York City police officer shot and killed him at a subway station. He was 33 years old at the time but managed to leave behind a great deal of poetry, which is now included in a collected anthology entitled Knees of a Natural Man, edited by Eugene Redmond. I offer my favorite poem of Dumas, titled "Kef 21," which holds so much pressure until its very last word:
First there was the earth in my mouth. It was there like a running stream, the July fever sweating the delirium of August, and the green buckling under the sun. The taste of sick dust ran in the currents of saliva which I heaved up and tried to picture when all the people would curse their own stinking guts and die. No. I am not wishing that everyone should die. Nor am I wishing that everyone should be still. Only I am squeezing out the steam in me.
–Rasheeda Saka, Editorial Fellow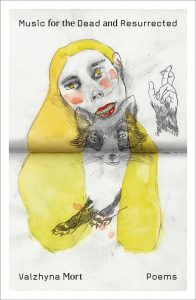 Valzhyna Mort, Music for the Dead and Resurrected (FSG, November 3)
As previously recommended: This book is no dead letter office, but rather, a phantasmagorical post office in which the departed can be addressed. Who better than Mort to do it. If there's a poet who can pour lightning into your heart with greater precision, they're doing a good job of hiding. Talking to ancestors, dead poets, even lovers, Mort culls a register of address often left dormant when we think the world is made of merely of the living.  –John Freeman, Executive Editor
---