The Heartbreaks and Complications of School-Age Desire: A Reading List
Jonathan Galassi Recommends John Knowles, Thomas Mann, Hanya Yanagihara, and More
Educational institutions, especially boarding schools, are odd, atavistic, cloistered environments where human behavior can get reduced to its most intense and, at its worst, inhumane. Why do parents send their offspring to these hothouses at what is arguably the most impressionable time of their lives, entrusting them to individuals who can be particularly inappropriate stewards of their innocence, obsessed as they are by the very traits that make their charges most vulnerable? These paradoxes are the very stuff of literature—and life.
My novel School Days is about the conundrums at the very heart of the teaching function. What is the nature of the love a teacher feels for a student, and vice versa? Here are a few outstanding books that touch on these issues.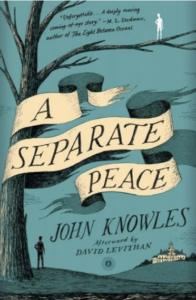 John Knowles, A Separate Peace
(Scribner)
For generations, this was the classic prep school novel. Set in a boys' school against the background of World War II, it enacts a drama of jealousy and repressed attachment between two boys, with tragic consequences.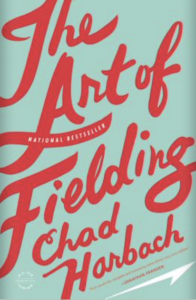 Chad Harbach, The Art of Fielding
(Back Bay Books)
This tongue-in-cheek, tremendously open-hearted novel about a runaway baseball team at a small midwestern college gets my vote as the best contemporary novel about an educational institution. One of its high points is its letter-perfect portrayal of the out-of-left-field love affair between one of Westish College's star players and its dashing, old-fashioned widower president.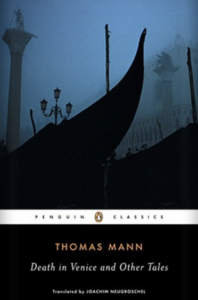 Thomas Mann, Death in Venice
(Penguin Group)
Death in Venice is a terrifying cautionary tale of closetedness and the sublimated sources of art that would have informed the mindset of the old-guard boarding school bachelor teachers. The great writer Gustave von Aschenbach, whom some take as an ironic portrait of Mann himself, is led astray by his wordless infatuation with a young Polish boy he observes on the Lido. Eventually, it kills him.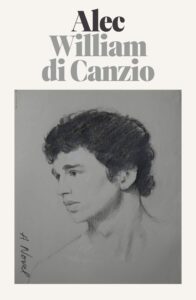 William di Canzio, Alec
(Farrar, Straus and Giroux)
Alec gives brimming life to Alec Scudder, the forthright, courageous working-class lover of E. M. Forster's very middle-class (and dull by comparison) Maurice Hall, the protagonist, of his eponymous, and posthumous, novel. Di Canzio joyfully extends Forster's radical vision of gay happiness. Unlike the conventional Maurice, Alec grows up understanding and accepting his own nature from early on and has the self-possession and dignity to freely pursue his desire.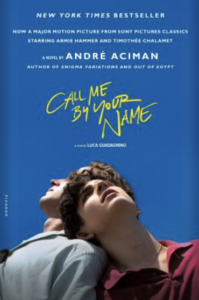 Andre Aciman, Call Me By Your Name
(Picador)
In Andre Aciman's Call Me By Your Name, Elio, a teenage musical prodigy and figlio di papà, becomes obsessed by his professor father's research assistant who has come to spend the summer at the family's villa in northern Italy. Forget the movie: Aciman's steamier, more far more multi-valent archeology of adolescent desire is sexier and more affecting. Are they gay? Does it matter? They're young, hormonal, tormented, and besotted with each other.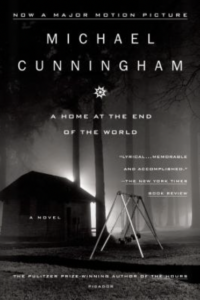 Michael Cunningham, A Home at the End of the World
(Picador)
In A Home at the End of the World, Cunningham captures the loyalty and anguish of love between young men with heartrending verisimilitude.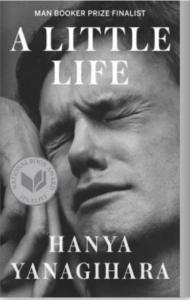 Hanya Yanagihara, A Little Life
(Anchor Books)
This much-debated urban fairytale is remarkable for, among other things, how it imagines a homoerotic universe. Four classmates from a small New England college move together to New York's upper middle-class professional playground. At their heart is the enigmatic, elusive Jude, whose life, it turns out, has been one of unrelieved suffering. Yanagihara's close-focus portrayal of these intertwined lives makes for a book it is impossible to stop reading.
__________________________________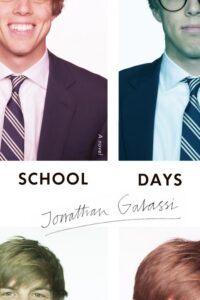 School Days by Jonathan Galassi is available via Other Press.
---