The Delicate Art of Living Alone: Asking the French About Love
Stefania Rousselle Travels the Country with a Single Question
Overwhelmed by her day job—covering terrorism, human trafficking, and the rise of extremism—journalist and filmmaker Stefania Rousselle embarked on a road trip across France, seeking ordinary women and men, with one question on her mind, What is love? The following are from the 90 personal testimonies she gathered, from Normandy to the Pyrenees, from Martinique to the Alps, as collected in Amour: How the French Talk About Love.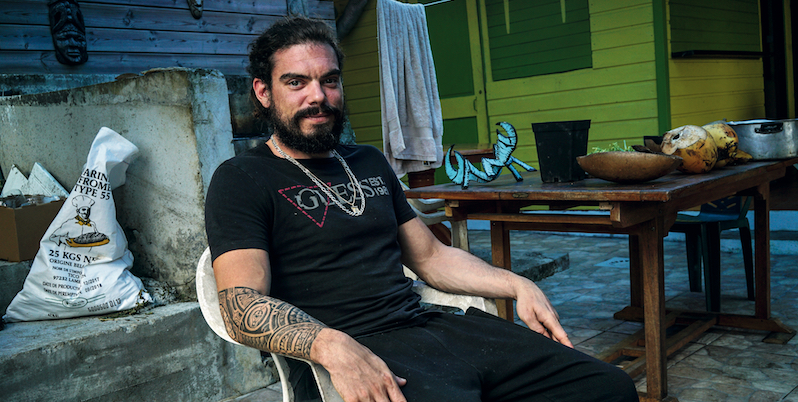 Le Diamant, Martinique 
When I was a young man, I had no self-confidence. I didn't like my body. I was scared of not being a good lover. Fear paralyzed me. If I liked a girl, I couldn't articulate a word. I was afraid of not having anything interesting to say. Or of looking too dumbstruck.
Truth is, I thought I could never attract love.
My friends and I would never talk about feelings. We weren't allowed to be fragile. And so I suffered. Too afraid to abandon this image of a strong man. Because if I did, it meant I was weak. But then I met her. And she loved me back. She opened my heart. She helped me open up. To be myself.
I wanted to settle. But it scared her, and she left. It deeply wounded me. I couldn't eat. I couldn't sleep. I lost a piece of myself with her.
We were so young. If only I had met her today. I have been with other women over the years.
I even got into a civil union. But that woman curbed my freedom.
I have been single for a year. I'm not a womanizer. I don't want to have lots of sexual experiences. What I want is connection. Affection. I miss being loved. I miss the emotion. I miss having a feminine presence.
I miss the tenderness.
It's hard out here. Love is not like in Disneyland. Still, I have never been this happy. Even if I am on my own, I have never felt so free. I am finally the man I have always wanted to be. And I have
never felt so honest with myself. I am a tree trimmer. And last night, I went into the forest, I put up my hammock, and I fell asleep.
Alone.
–Jonathan Fenoy, 32, tree trimmer
*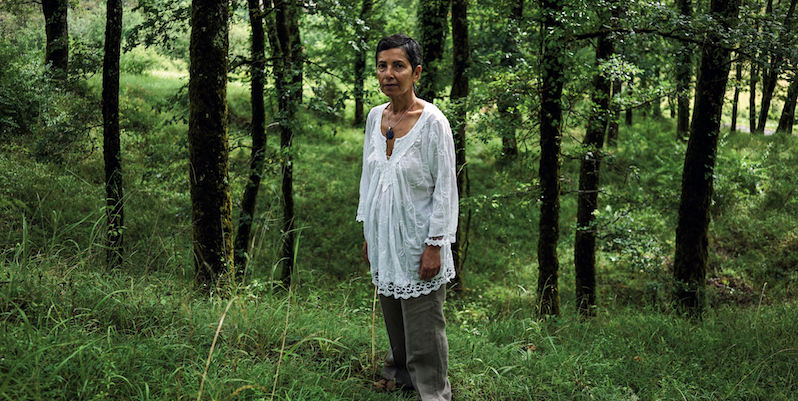 Nuzéjouls, Lot
In my family, women came second. My father would always say, "If you don't behave, we'll sell you to buy candies for your brother." It stayed with me. I always thought no one would want to be with me, that no one would love me.
But I met him. I was 17. He was 19. I was so shy. One night, we finally kissed. We got married and opened a guesthouse.
He traveled a lot, and I was too afraid to tell him that running our business overwhelmed me—that I was lost and tired. I wanted his love so much that I totally erased myself.
I would do anything to make him happy. I would ask him for permission to do everything—to cut my hair, for instance. He would always tell me to stop asking. I couldn't. Whenever I would hear him come home, even if I was resting, I would get up and start doing something for him. So that he would love me. So that he wouldn't abandon me. He did though. He left me to be with another woman.
He remains the person who has given me the most love in my life; and he still does. He helps me a lot with my new house. I kept his last name. I am grateful that he left me, because I had to learn to exist on my own. I had to learn how to say no. Today, I am capable of so many things.
I am taking care of myself now.
–Sabine Arabian, 58, guesthouse owner
*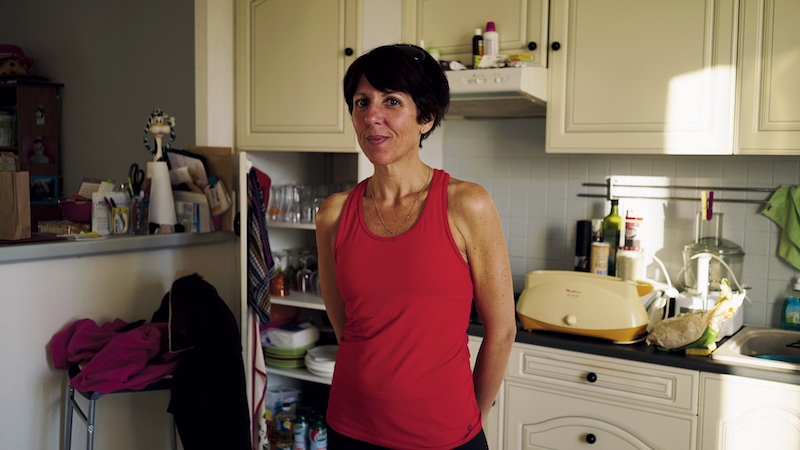 Landerneau, Finistère
I left my husband 11 months ago.
At the beginning, I was in robot mode, taking care of all the papers. But in the last two months, I realized that I am truly alone. I have two great kids, a lot of friends, and students. I am never by myself, yet I feel lonely.
I never understood why girls or guys would quickly get back into new relationships right after a breakup. Now I do.
That passionate love—I don't believe in it. Or it's only ephemeral. It doesn't last. My ex is still sending me messages. The love he is writing about is idyllic. It's literary love. He is in love with love. But not with a real person. He is in love with Victor Hugo and Chateaubriand. It's destructive. My ex-husband doesn't love me. He worships an idealized image of me. But I will always love him.
He will always be a part of me. And I will always worry about him.
But it's hard. I am afraid of never being loved again. It's easier to say that I prefer to be alone, but do I really have a choice? Will someone want to be with me? That fear really haunts me. So I do things on my own now. I went to a concert alone the other day. I don't need a crutch anymore.
I'm a schoolteacher, and I read stories with the kids. They always scream at the end: "They got married and lived happily ever after!" It would be nice to read a story where Cinderella and her prince divorce at the end. It would be closer to reality. What about a tale where he divorces Cinderella and then hooks up with Snow White?
–Laëtitia Le Bis, 47, schoolteacher
*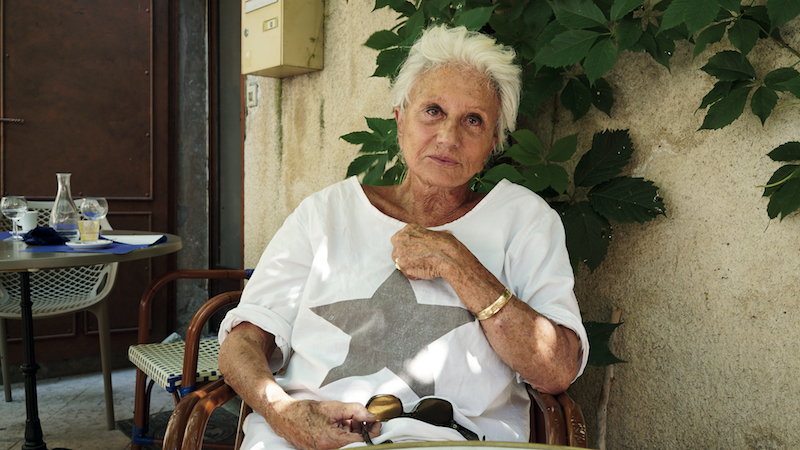 Lourmarin, Vaucluse
I was married three times. Then I left everything to follow a radiologist who ended up leaving me for another woman. He married her. He had never wanted to marry me. I was really hurt but relieved it was over, because I was bored with him. He died just a couple of weeks ago. A stupid death, an infection he got at a hospital.
After he left me, I wasn't worried. I was 60 and still a pretty woman. It always had been easy for me, but I didn't find anyone. I've been on my own since then. It's been 15 years. I am 75 now, and I no longer get attention. When you are young and attractive, everyone smiles at you. And then one day, the doors are closed. You are left alone, living with your solitude.
I used to take my car and go on road trips, alone. I just needed to take my loneliness for a stroll. I wanted to see beauty, so I went to the Camargue. To Venice. At night, in restaurants, I was by myself and felt like a complete fool. I was surrounded by grace, and there I was, alone. How sad. I decided not to travel anymore.
I still work to keep myself busy. Also, I need to, for financial reasons. I manage a wealthy man's property. It has 150 acres. There are vineyards. Gardens. There are chauffeurs, chambermaids to manage. There is so much to do. My kids are visiting me tomorrow, but my boss is here, and he won't let me stop for a week. He did say that in the evening, one of the cleaning ladies could take over if I paid half her salary. I wish I made as much as he did.
Today is Monday, and it's my day off. And like every Monday, I come to this restaurant and order aioli. I love to have a cigarette after finishing my meal. The taste of the cigarette and the garlic is so, so good. It makes me happy.
Do you mind if I smoke?
–Françoise Wyss, 75, property manager
*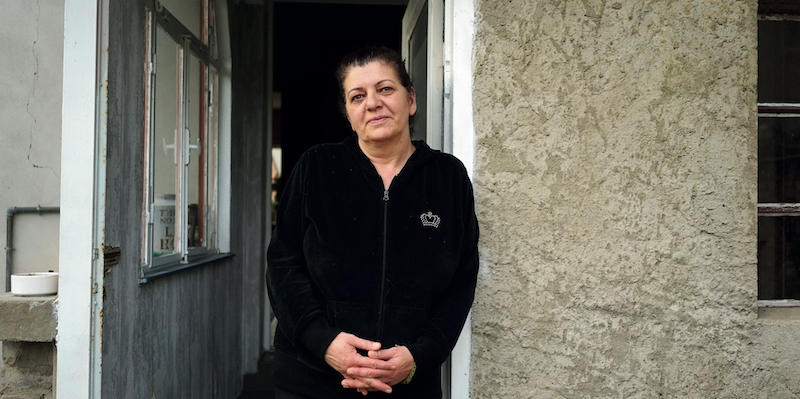 Ernestviller, Moselle
My father told me: "You will never leave this house until you get married." I met Alain when I was 18 years old. We would hook up every year at summer camp. Eventually, we decided to get married. I was young; I needed to break free of my father.
We moved here, to Ernestviller, in this big house. I didn't want to. It was imposed on me. It was lost in the middle of nowhere. It was too big. I didn't feel good. For one whole year, I didn't even go upstairs.
When I gave birth to my first child, my father came to the hospital. He sat down and said: "Now that you have a kid, you can get divorced."
Alain died brutally at 38 years old. He had a heart attack. We were a good team. It was more friendship than love. But in a second it was all gone. Everything fell apart. Everything. I was all alone with my two kids.
I was working full time. I wish I had been there more for my kids. But I had to work, for them. And I didn't want to owe anything to anyone. Certainly not to my in-laws, who resented me for being alive. My mother-in-law, especially.
My pride, I say it loud and clear, is to have succeeded with my children. The rest, I don't give a damn. I gave them all the love my parents did not give me.
We are very close. Before any of them had serious girlfriends, I said, "Before it becomes impossible, let's go on vacation, just the three of us." We went to Greece. One night, they sat me down. "Mom. We have something to tell you. We don't want you to take care of us anymore." They were 22 and 19. I was 50. I burst into tears. What was I going to do with my life? It was over, done. They were all I had left.
So I learned to live again. Differently. To live alone. To live without them. Without harassing them. Without their presence. To live for myself. It was a tough time.
One of my sons' friends said something great: "Your mom has to move out of her town because there are no more memories to create there." And that was exactly it. This house used to be full every weekend. A birthday, a party. But he was right.
I just asked for my transfer. It's a good thing.
I am finally going to get to know myself. 
–Anne Siebert, 55, executive assistant
__________________________________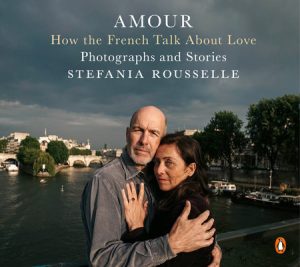 From Amour: How the French Talk About Love—Photographs and Stories by Stefania Rousselle, published by Penguin Books, an imprint of Penguin Publishing Group, a division of Penguin Random House LLC. Copyright (c) 2020 by Stefania Rousselle.
---