The Darkness Within: 8 Novels About the Devil
Luke Dumas Recommends Victor LaValle, Muriel Spark, and James Hogg
Lucifer. Beelzebub. The Prince of Darkness. The guy's got a lot of names—and even more credits. In Christianity, he's the master of sin and evil. In horror movies, the monstrous voice that speaks through the greasy-haired demon child before an audience of crucifix-wielding clergy.
But in satanic fiction—and here we're talking the Anglo-European Satan, separate from the demons and spirits that haunt other cultures around the world—the devil is often presented as something even more terrifying: an embodiment of the darkest parts of ourselves. These eight novels are proof of that.
Too scary for December? Just remember: you can't spell Santa without Satan.
*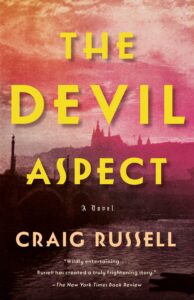 Craig Russell, The Devil Aspect (2019)
In this historical suspense set in 1935 Czechoslovakia, Viktor Kosárek, a newly minted psychiatrist at the Hrad Orlu Asylum for the Criminally Insane, wrestles with the crimes and fractured psyches of the Devil's Six, the country's most violently murderous lunatics. But in his attempts to prove they all suffer from the same titular condition—a belief that they've "encountered some kind of demon, some kind of devil-like elemental figure, who compelled them to commit their crimes"—Dr. Kosárek is confronted with terrifying truths about evil—and himself. This smart, sumptuously sinister detective mystery holds a mirror up to the many faces of the devil, in all their dark humanity.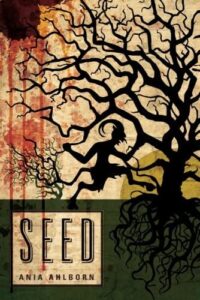 Ania Ahlborn, Seed (2011)
In the opening chapter of this horror debut, hardscrabble family man Jack Winter totals his car with his wife and child inside after attempting to avoid a malevolent presence in the road. The eyes that flash from the darkness are familiar to him; Jack was just a boy when Mr. Scratch, a black-horned trickster with "a maw full of long, jagged cannibal teeth," infected his soul and chased his family from their Georgia home. But when Jack's young daughter shows troubling signs of Mr. Scratch's influence, it becomes clear the devil isn't done with him yet. Originally self-published before being picked up by Amazon's 47North imprint, Seed puts a Southern Gothic spin on the classic horror trope of the outward manifestation of the protagonist's inner demons.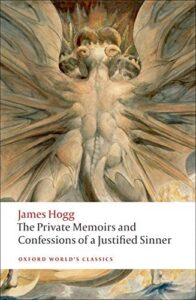 James Hogg, The Private Memoirs and Confessions of a Justified Sinner (1824)
It may be lesser known than Faust and Dante's Inferno but this gem of Scottish literature is arguably one of the most influential works of satanic fiction in the English language. It traces the downfall of Robert Wringhim, a tortured youth convinced by his Calvinist minister father that he's a member of "the elect," a group of spiritual elite predestined for salvation. Oblivious to the influence of his mysterious companion—"the deil" in plainclothes—Robert falls prey to the belief that he can become God's champion by slaughtering those he's decided are already damned—condemning himself in the process. This commentary on religious fanaticism was a failure on publication but has had a hell of an influence ever since and was a major inspiration for my debut novel A History of Fear.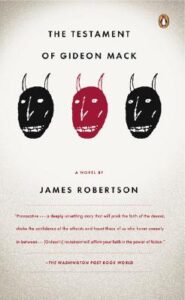 James Robertson, The Testament of Gideon Mack (2006)
Another clear example of Hogg's influence is this Booker Prize-longlisted literary novel. It follows the titular character, a good minister who doesn't believe in God. Mack is presumed dead after he tumbles down a ravine, but when he emerges three days later, claiming to have been rescued by the devil himself, his newfound faith wreaks havoc on his work, his reputation, and his place in the community. Less frightening and more meditative than many of the others, this lyrical novel combines realism, spirituality, and the demonic to explore issues of morality, the nature of belief, and the power of fiction.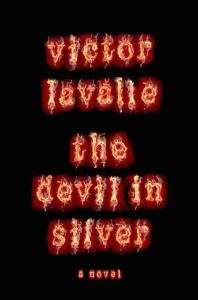 Victor LaValle, The Devil in Silver (2012)
In this work of social horror, a decidedly sane troublemaker, Pepper, finds himself incarcerated at the New Hyde mental hospital in Queens for a crime he can't quite remember. Even worse than the hospital's pill-pushing staff is the creature that lives behind the silver door—the devil, described as an old man with the head of a bison—who comes out at night and terrorizes the patients. This culturally observant exploration of race, madness, and the systems meant to heal and protect us was named one of the best books of the year by the The New York Times Book Review and is in development as an AMC anthology series.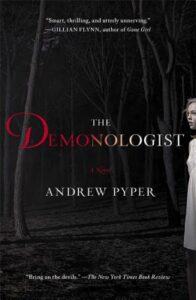 Andrew Pyper, The Demonologist (2013)
In the sixth novel by acclaimed Canadian crime and horror author Andrew Pyper, a Columbia University professor of demonic literature finds his atheism tested after he is summoned to Venice with his 12-year-old daughter, who is abducted by one of the demons whose existence he denies. Here the devil (a.k.a. "the master") remains unsettlingly off-screen, working through the machinations of his diabolical servants. This haunting, sophisticated, elegantly written novel draws on Stygian lore and Milton's "Paradise Lost" to explore the darkest depths of trauma, grief, and mental illness.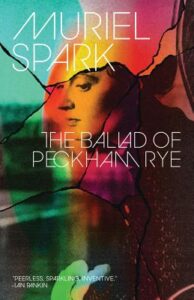 Muriel Spark, The Ballad of Peckham Rye (1960)
If it wasn't already clear that the Scots are obsessed with Satan, I bring you this wicked satire by "the greatest Scottish novelist of modern times" according to Ian Rankin. After Scottish-born Dougal Douglas arrives in working-class London to conduct "human research" on the "moral character" of the people there, those he comes into contact with begin to act strangely. Allegedly responsible for a stroke, a murder, and a shocking incident at a wedding altar, Dougal does little to discourage the persistent accusation that he's in league with, if not himself, the devil. This compact, humorous send-up of society's absurd obsession with morality and class leaves one questioning who the real devils of Peckham are.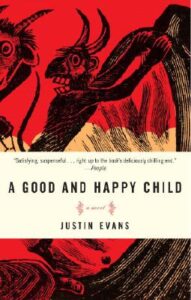 Justin Evans, A Good and Happy Child (2007)
With echoes of The Exorcist and Rosemary's Baby, this unnerving literary suspense follows a new dad, George Davies, as he reexamines the strange visitations and events of his childhood following the death of his father. Raised in a home where the devil was spoken about openly but indecisively—by his father, as a material threat, and his mother, a mere superstition—George seeks answers to the question that still haunts him: were his experiences the product of demonic possession or a young boy's grief-stricken imagination? This sophisticated chiller breathes new life into familiar tropes in a compelling exploration of fear, guilt, and denial.
______________________________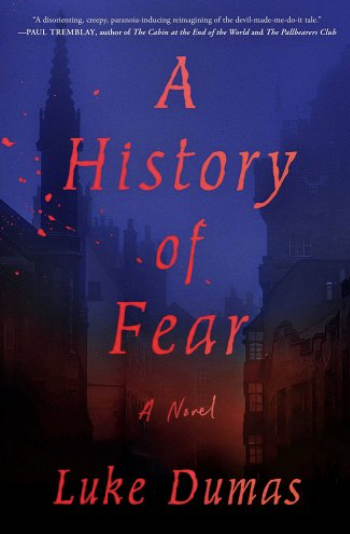 A History of Fear, by Luke Dumas, is available now from Atria.
---