The Better Half? 7 Novels Told From Both Members of a Couple
Robin Kirman on Books by Lauren Groff, Toni Morrison, and More
In my novel, The End of Getting Lost, I tell the story of a young couple, Gina and Duncan, on a European honeymoon that turns out to be not at all what it appears. As the story draws us into their complex history, built of romantic fantasy, shared dreams, disappointments, and profound deceptions, we move, with each chapter, between Gina's and Duncan's points of view. The choice to alternate voices in this way enabled me to demonstrate the power and the limits of their intimacy, to highlight the convergences and differences in their perceptions, and expose the parts of each kept hidden from the other.
In writing, I became interested in other novels that alternate between the voices of members in a couple, specifically where this is more than a device: where it's an examination of one of the central concerns we lonely humans have—how much can we ever really know of another, or be known? How close to another living soul can we ever truly come?
Not surprisingly, a number of wonderful writers have taken up this question and this list could be much longer. Here is just a sampling of those novels that have felt meaningful to me.
*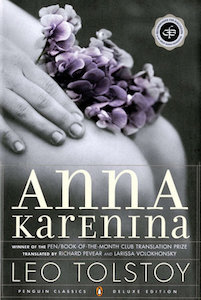 Leo Tolstoy, Anna Karenina 
(Penguin Classics, trans. Richard Pevear and Larissa Volokhonsky)
Anna Karenina contains multiple points of view, but central to this novel is the contrast between two sets of lovers. On masterful display is the widening divide between the romantic and passionate Anna and Vronsky, and the steady convergence in perspective between the more pragmatic Kitty and Levin, crystalized in the famous scene where Levin proposes to Kitty using only chalk initials that she is able to interpret. For all that this novel was apparently intended as a cautionary tale, its real power stems from Anna's pursuit of a transcendent love, and her disappointment in a man who remains limited by the society that shapes and binds him. Tolstoy needs no advertisement, but I couldn't write this list without including the novel that first got me thinking deeply about the ways love can save us and destroy us.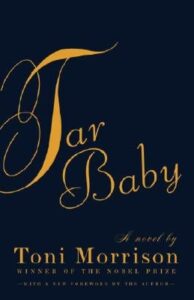 Toni Morrison, Tar Baby
(Vintage)
Lyrical and mythical, Morrison's novel also involves a woman's longing to find freedom and love—but with matters of class, gender and race complicating her struggle. Morrison's title refers to a popular southern folktale in which a rabbit is caught with the use of a doll made of tar. For Morrison, this story becomes a metaphor for (among other things) the dangerous adhesiveness of love, and really all human connection—one she explores through the adventures of the Street and Childs families, presided over by a white candy manufacturer. This is a world built on sticky sweet temptation. When the novel's protagonists, Jadine and Son, run off in search of freedom only to find themselves mired in their own cultural allegiances and conflicting subjectivities, we're left to wonder how much the failure of their love was determined by the surface of their flesh.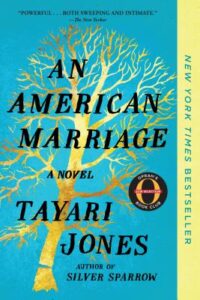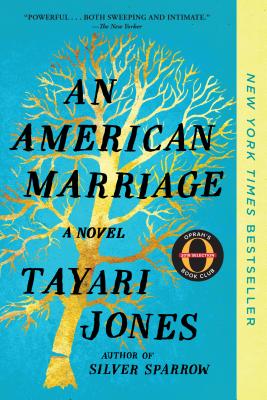 Tayari Jones, An American Marriage
(Algonquin Books)
An American Marriage is the story of a couple torn apart by an instance of racial injustice, but the novel goes on to explore other more universal forces that can erode intimacy in our contemporary culture, including the powers of less overt prejudice and the seductions of success. Among the provocative themes on display is the way Celestial, as an artist, both honors and exploits her husband's suffering in her art – a moment that perhaps implicates the writer and brings creative expression into tension with personal commitments.  In some respects, this complex and lovely novel reaches back to Anna Karenina in depicting how society's injustices set the path for our own private betrayals.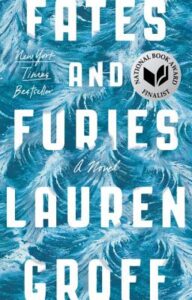 Lauren Groff, Fates and Furies
(Riverhead Books)
Groff's novel was among the inspirations for my own: an ambitious work that narrates the progression of two lives joined together in love and marriage. The separation of the narratives, along with the many ways in which the two perspectives reveal profound gaps in understanding, leads one to a sense of the underlying loneliness of experience, but with the capacity for generosity and sacrifice as solace. Groff's tale, like Jones', brings artistic ambition front and center, and recalls one of my favorite stories by Henry James, "The Tree of Knowledge," another brilliant depiction of the ways that loving partners can support—and deceive.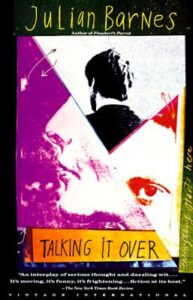 Julian Barnes, Talking It Over
(Vintage)
Barnes is known as a postmodernist author whose writing challenges notions of narrative truth—and what account could be more relative, more contradictory and bent, than one narrated by the various members of a love triangle, each, moreover, speaking for the purpose of self-justification?  In this novel, in which two best friends fall in love with the same woman, roles and allegiances are constantly shifting, causing us to wonder where the true love in this story resides. That is, if we can speak of true love in a novel so determined to show us how our romantic passions—and our stories—are powered by illusion.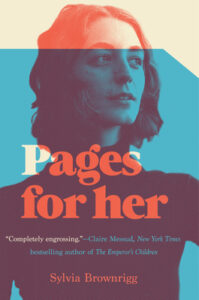 Sylvia Brownrigg, Pages for Her
(Counterpoint Press)
Where Barnes begins to explore same-sex love between men, Pages For Her devotes itself to the romantic and formative relationship between two women. The novel is a follow-up to Brownrigg's Pages for You, in which young Flannery falls in love with her older teacher, Anne—a relationship that opens up Flannery not just to sexual passion, but to other possibilities—including literary—within herself. 20 years later, where the next novel takes up the story, Flannery's once-expansive character feels as if it's shrunken. Though the novel includes the points of view of both women, Flannery is as much in dialogue with her younger, more passionate incarnation. Here, in contrast to those works where art and love stand in tension, in Pages For Her, as the name implies, love's fire kindles a passion to create.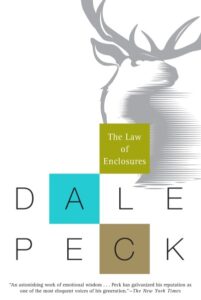 Dale Peck, The Law of Enclosures
(Soho Press)
Like Brownrigg's novel, Peck's takes love over time as its subject, drawing a sharp contrast between young ecstatic love and the romantic frustrations of later life. Peck's tale is broken into sections: the first depicting the youthful romance of Henry and Beatrice from the perspective of each, the second departing from the main narrative to follow a seemingly autobiographical account of Peck's brutal childhood—also marked by marital discord—and the third returning to Henry and Beatrice, now embattled, after 40 years of marriage. It's as if Peck is asking us to fit together the pieces, and to construct our own sensible narrative from the flashbacks that only partially explain how the once-happy couple has become what it is. The novel reminds us how much of life, from birth to old age, involves confronting disasters that have already happened.
___________________________________________________________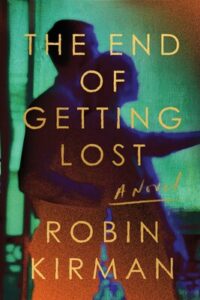 Robin Kirman's novel The End of Getting Lost is available now via Simon & Schuster.
---