The Astrology Book Club: What to Read This Month, Based on Your Sign
First, Vote. Then, Read.
With all the good books that come out each month, it can be hard to decide what to read (or, if you're anything like the people erstwhile of the Literary Hub office, now of our homes and Slack, what to read first). There are lots of good reasons to pick one book over another, but one we've never really explored before here at Lit Hub is . . . astrology. Hence, this "book club," which is actually just a a literary horoscope guaranteed to come true: a good book to read, based (sort of) on your zodiac sign. Luckily, I have divined the most important thing for you to do this month, no matter which sign you were born under, and it's simple: VOTE. Once you're done with that, pick up one of these books from your local independent bookstore.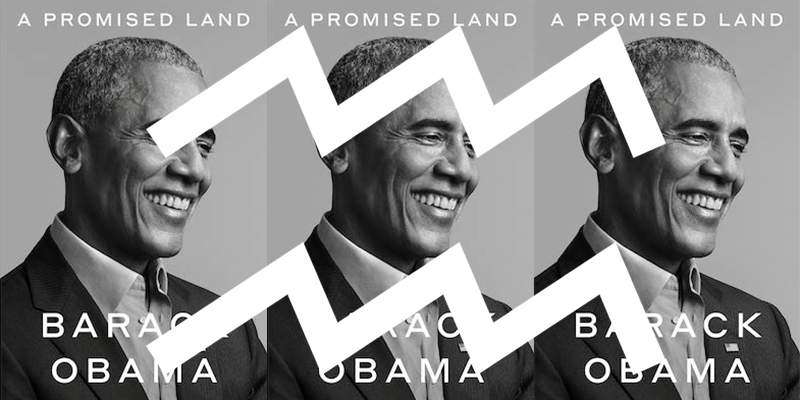 AQUARIUS
Barack Obama, A Promised Land (Crown, November 17)
Those born under the sign of Aquarius have a tendency to become moral leaders, if not actual ones—forward-thinking and compassionate, they seek, above all else, their own freedom, but they know that no one is free unless we're all free. Whether they use it for research or inspiration, they'll probably benefit from the first volume of President Barack Obama's memoir.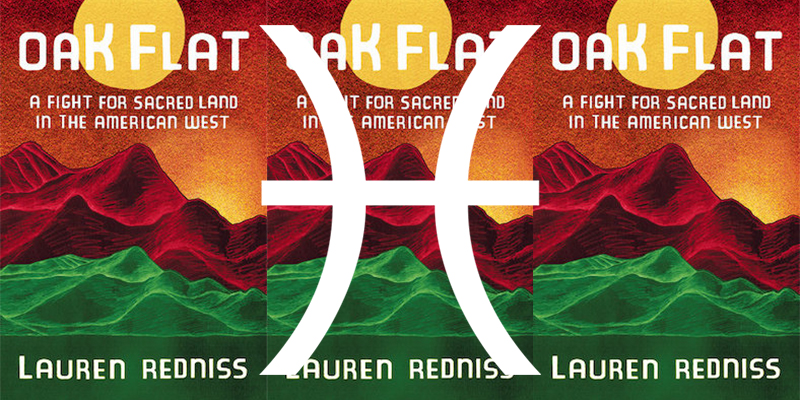 PISCES
Lauren Redniss, Oak Flat: A Fight for Sacred Land in the American West (Random House, November 17)
Pisces are very visual creatures, and very creative ones too—which is why they're likely to appreciate this volume of "visual nonfiction," in which MacArthur Genius Grant winner Redniss uses drawings, reporting, and narrative to tell the story of an Apache family trying to protect the sacred land of Oak Flat from a mining corporation, and of the myriad abuses of the American government against Native people.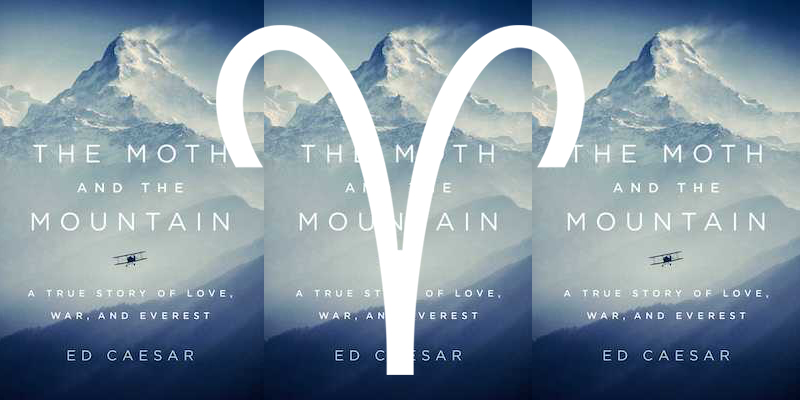 ARIES
Ed Caesar, The Moth and the Mountain (Avid Reader Press, November 17)
Anyone might think that WWI vet Maurice Wilson's plan to fly a plane from England to Mount Everest, and then be the first to climb it, without very much experience doing either daunting task, was crazy. An Aries would totally get it though—and will love the disastrous ride.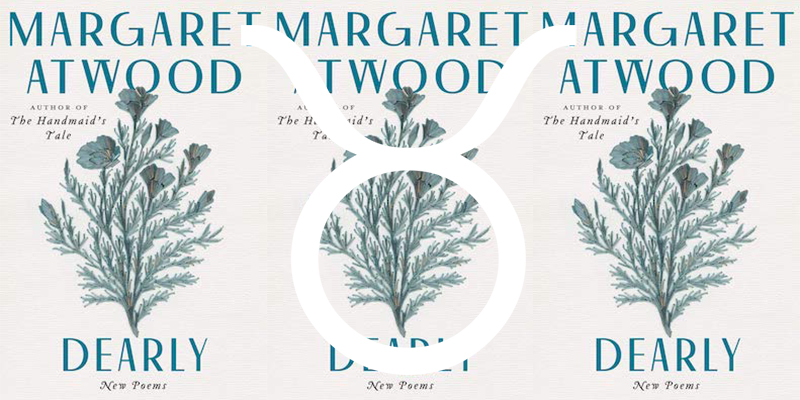 TAURUS
Margaret Atwood, Dearly (Ecco, November 10)
What could be more comforting than sinking into an easy chair with a pot of tea and this collection of Margaret Atwood's charming poems, her first in over a decade? Not much, which makes it a shoo-in for your favorite Taurus, who probably needs a little extra comfort now that the garden's frosting over.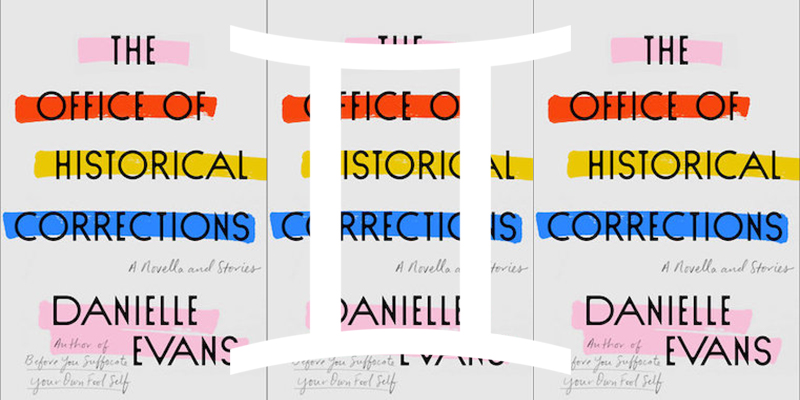 GEMINI
Danielle Evans, The Office of Historical Corrections (Riverhead, November 10)
Geminis are always running around with way too much to do, and it doesn't take much to turn their head away from a task (or a novel). Short stories are going to be better for them over the next few weeks, whose events will surely only add onto the already hectic heap—and this is the most exciting collection of the month.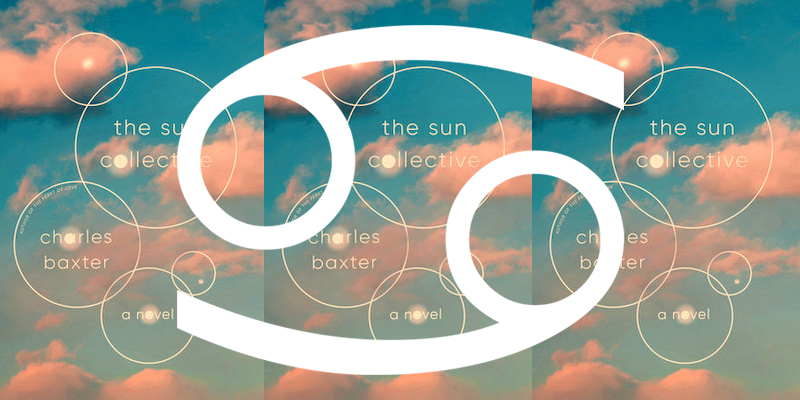 CANCER
Charles Baxter, The Sun Collective (Pantheon, November 17)
For the most emotionally intuitive signs of the zodiac, a sympathetic, perceptive, and mysterious novel about grief, hope, and aging, set in a slightly refracted version of our own world, populated by people seeking justice and transcendence (ie people just like us).
LEO
David Sedaris, The Best of Me (Little, Brown, November 3)
I mean, game recognize game.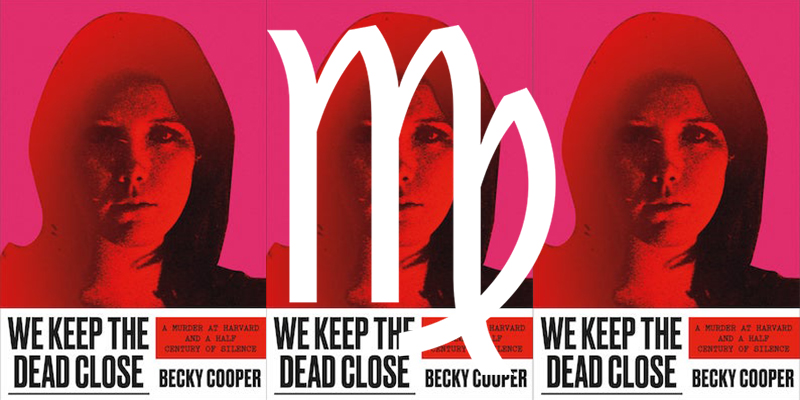 VIRGO
Becky Cooper, We Keep the Dead Close (Grand Central, November 10)
Any Virgo—detail-oriented, analytical, and dedicated—will be captivated by this story, the account of Cooper's twisty unraveling of a decades-old murder at Harvard University, which she first heard about when she was a junior there. Even if they aren't into true crime or mysteries, they'll be able to relate to the obsessive desire to dig for the truth.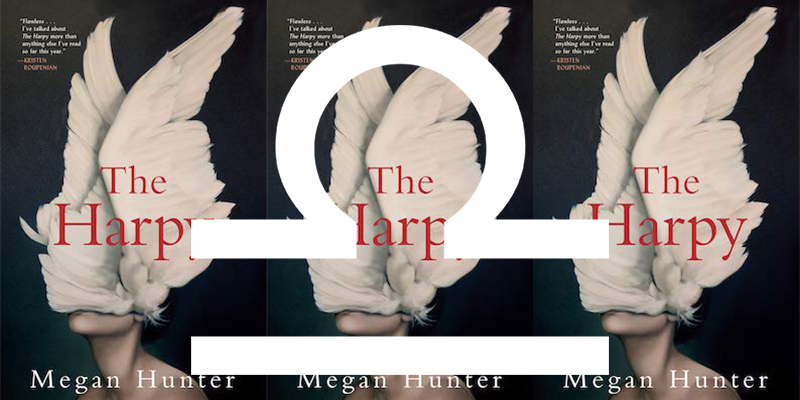 LIBRA
Megan Hunter, The Harpy (Grove Press, November 3)
The premise of this novel should appeal to any Libra: when Lucy finds out that her husband, Jake, has been cheating on her, they make a fairy tale-esque deal to level the playing field: she will hurt him three times. And the way it plays out, in unusual, lyrical prose, will appeal to beauty-seeking Libras almost as much.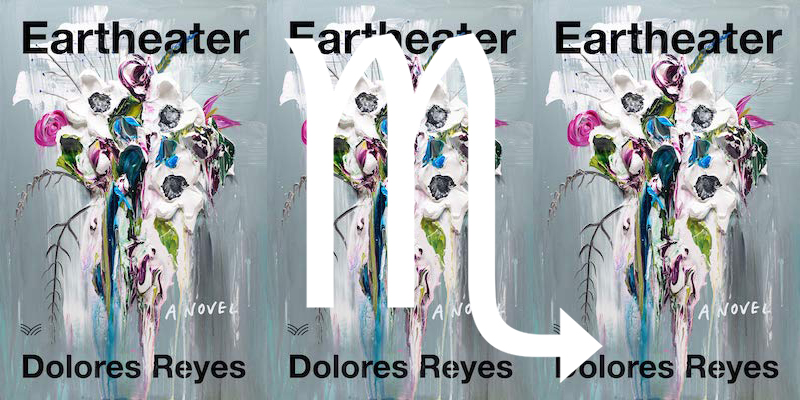 SCORPIO
Dolores Reyes, tr. Julia Sanches, Eartheater (HarperVia, November 17)
For the sign who most likes to have a secret no one else knows, I recommend Eartheater, in which a woman begins to receive visions—disturbing and true—when she eats dirt.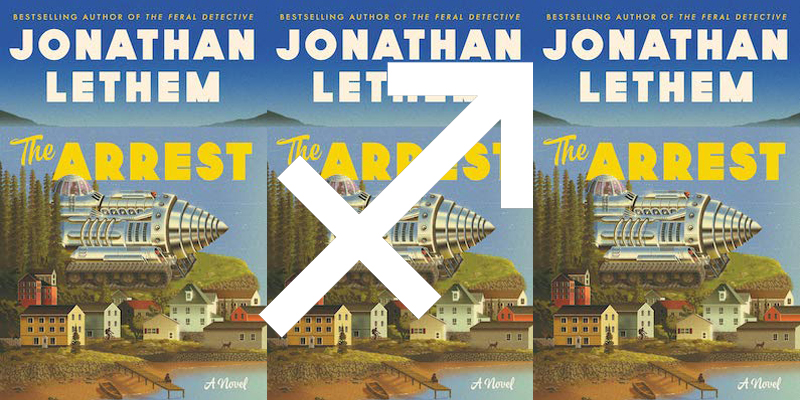 SAGITTARIUS
Jonathan Lethem, The Arrest (Ecco, November 10)
For the goofiest of all the signs, the goofiest of all the November books: a weird, satirical caper about a future in which everything just . . . quits working. Plus, any Sagittarius who is feeling trapped at home right now when they'd rather be out exploring (read: all of them) will appreciate getting to wander around this future version of the planet with our aptly named hero, Journeyman.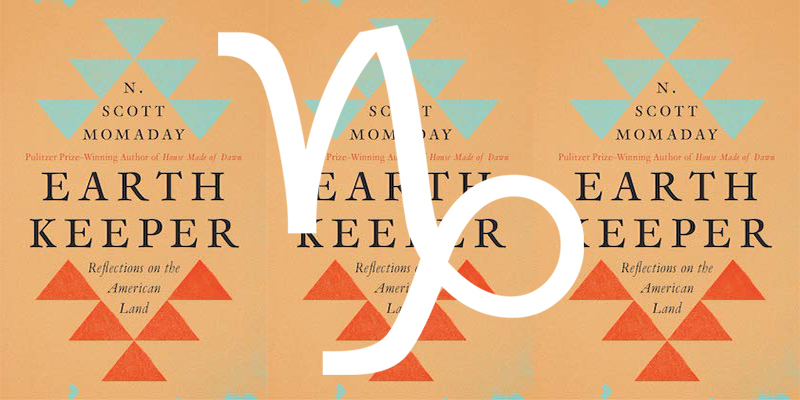 CAPRICORN
N. Scott Momaday, Earth Keeper (Harper, November 3)
If I had to entrust someone to take care of the planet, it would probably be a Capricorn—Caps tend to be responsible, grounded, and committed to tradition and family. They know that anything worth doing is worth doing well, and they want to live well too, which is why they'll relate to Momaday's latest book about the earth and its connection to Native culture and tradition.
---