Ten Musicians Who Could Be Novelists
Bob Boilen on Recording Artists Whose Books He'd Love to Read
I've always been drawn to story songs, those that tell a tale rather than simply express an emotion. As a teenager in the 1960s, I grew up hearing modern classics like "A Day in the Life" or "She's Leaving Home" from The Beatles' Sgt. Pepper's Lonely Hearts Club Band. These days, as the creator and host of NPR Music's All Songs Considered, I have the great fortune of meeting and interviewing many artists, and love hearing about the songs that inspired their own work. For Your Song Changed My Life, I interviewed numerous songwriters talented enough to write more than a four-minute song. In fact, a couple of them are already novelists: Josh Ritter wrote Bright's Passage, a novel he described as "about a kind of sweet normal guy from West Virginia. He goes to the first World War and he comes back and he has an angel. And it's about him and this angel escaping this wildfire for five days. It's sort of this short little comedy;" and Colin Meloy, another artist with a penchant for storytelling, wrote an epic children's fantasy novel about a magical forest and a baby kidnapped by crows. And his wife, Carson Ellis, illustrated it.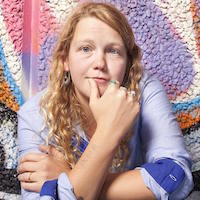 Kate Tempest*
Of the many artists I interviewed for my book, Kate Tempest is definitely one who I wish would write more. This British hip-hop artist is already an award-winning poet and playwright. Her album Everybody Down tells the story of an idealistic woman, Becky, and her love for two different men. There's already a novel brewing in these lyrics, and I trust that one day she'll become an award-winning novelist, too.
Courtney Barnett
This young Australian is a mind-blowingly talented and funny storyteller. With songs such as "Avant Gardener," it's clear her gift lies in mixing true tales with deep insight. "Avant Gardener" tells a story of the mundane, of boredom and depression, and of Courtney's desire to take action, be creative and, ultimately, do some gardening. But in seconds flat the weeds cause her to have an asthma attack. She can't breathe and winds up in an ambulance. And while the paramedic thinks Courtney's clever 'cause she plays guitar, Courtney thinks she's clever "'cause she stops people dying." And I think her distinct mix of comedy and tragedy are ripe for longer form writing.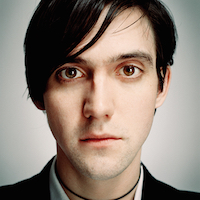 Conor Oberst
On his 2005 Bright Eyes album I'm Wide Awake, It's Morning, Conor begins the record by telling the story of a young woman on a plane flying over the ocean on her way to see her fiancé. She was feeling rather "bored and despondent" when the huge sound of a mechanical failure rattles the plane and sends it falling 30,000 feet. The man sitting next to her tries to cheer her up while the plane descends and sings her a song about life, death and rebirth; an entire tale in 4:34. Hey Conor, I'd love to read your novel.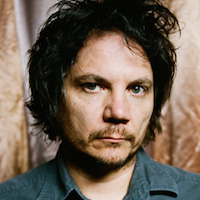 Jeff Tweedy
For his song with Wilco called One Sunday Morning (Song for Jane Smiley's Boyfriend) Jeff Tweedy sings a tale of a young man whose broken from religion and a father who thinks his son will end up in hell for his beliefs. When the father dies the son happily believes that his father is now free from religion, though he simultaneously misses his father's counsel. It's a beautifully poetic tale and I trust Tweedy has a future expanding on his writing talent.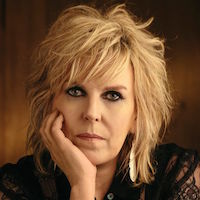 Lucinda Williams
You can often hear Lucinda Williams as the narrator of her songs. She's economical in her tale-telling and sometimes brutal. She came that way through nurture: her father Miller Williams was a poet and literary professor, and the award-winning author of 25 books of poetry. One of my favorite songs and a fine example of her intense wordplay is called "Change the Locks" from her self-titled 1988 album. Like so many songs it's about a love gone wrong and how she wants to handle that breakup. It starts with changing all the locks on the door, the clothes she wears so she won't be recognized and the song and her disdain goes out of control suggesting she'd change the tracks beneath the train and the name of her town. I'd read her book in a heartbeat.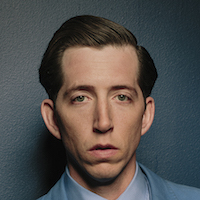 Pokey LaFarge
Pokey LaFarge is a character right out of a 1920s train-hopping novel. The character Andrew Heissler created grew out of his love of literature, Steinbeck, Kerouac and others with a penchant for adventure and history. He lives and breathes this blues and country rambler character he's created and I'd imagine him writing a novel brimming with history, maybe set in the Civil War perhaps seeking out the origins of the blues as a soldier gone AWOL.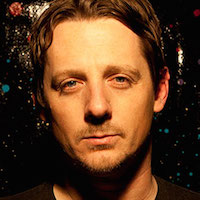 Sturgill Simpson
He's a Nashville singer by way of Kentucky with a love of wayward blues, old bluegrass and Appalachian country. His own songs have musical roots in those traditions but the tales he tells are a philosophical treatise laced with drugs and drink. His newest album A Sailor's Guide to Earth is a letter to his newborn son, a musical document and a guide to finding one's self and navigating life on earth. The journey his newborn may take based on his father's first gift is the perfect start to Sturgill's novel.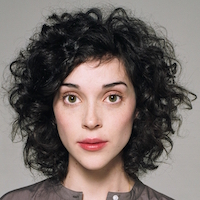 St. Vincent
Annie Clark opens her 2014 self-titled album by going to the desert, stripping off her clothes, free of technology in an attempt to commune with nature. Then she hears a scampering sound, thinks it's a squirrel in the brush but it turns out to be a rattlesnake and that about puts an end to a city girl's nature adventure. Though Annie Clark is known for her guitar playing, she has a wild imagination beyond the musical world. I want to see where that journey would lead me.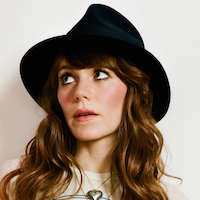 Jenny Lewis
Growing up in Las Vegas with a female impersonator for a baby sitter, a vaudeville-dancing grandmother, a harmonica-playing father and a singer for a mother, it's not a surprise that she became a child actress and, as an adult, a singer in her own right with a passion for lyrics. Her song "Rabbit Fur Coat" is 12 stanzas about wealth and desire, beginning with her fur-wearing mom being threatened by a knife wielding young girl wanting that "Rabbit Fur Coat." As the song unfolds the mother has sex with the assailant's father and, 20 years later, winds up living in a car, snorting cocaine and still wearing that coat. There's already a novel in those twelve graphs of poetry.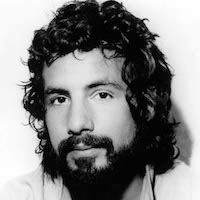 Yusuf Islam (Cat Stevens)
What a life this man has lived. When he was 21 he almost died from tuberculosis and then seven years later almost drowned. He's been a painter, a pop star, a philanthropist and a humanitarian. His songs are often stories such as "Father and Son"—a beautiful tale about a son determined to go and fight a war and the father trying to convince his child of the life that awaits him, told with so much heart.
* Bob is looking forward to reading Tempest's debut novel, The Bricks that Built the Houses, forthcoming from Bloomsbury on May 3rd.
---