Take a Literary World Tour Alongside Paul Manafort's Dirty Money!
An Essential Book from Every Country Where Paul Manafort Allegedly Laundered His Money
The first arrests in a major investigation tend to inspire a little soul-searching from all involved. On the one hand, there's the old adage about indicting a ham sandwich. On the other, seasoned lawmen like Robert Mueller aren't in the habit of bringing charges they can't prove, especially when the fate of the country's democratic experiment may be at stake. Chances are, we're only at the beginning of a very long and lengthy prosecution during which a great number of officials and Trump hangers-on will present a hard, loyal-to-the-teeth showing for the press, then promptly turn on their old friends and colleagues in exchange for a little time knocked off the sentence plus the faintest of chance of keeping the family home, if not the family yacht. (Somewhere in between, there will be much haggling over the family numbered bank accounts.)
Supposedly, a nervous hush fell over Washington D.C. today as Paul Manafort and his lackey Gates were charged in a 12-count indictment alleging conspiracy against the United States, tax fraud, money laundering, and a string of lies covering the whole thing up. Among the indictment's many notable features, there's ample mention of Manafort's global maneuverings: the many countries where he earned and hid his money, incorporated shell companies, owned homes, and generally worked as a foreign agent doing foreign agent things, like meeting with world leaders and investing heavily in the interior decoration and antique rug business. (The old import/export racket-always a useful cover.)
Now, you could focus on these countries as havens for illicit activity and spend your time reading up (or looking at crazy pictures) on the corrupt international banking and lobbying system for which they serve as pawns. (The list of offshore businesses goes on for about 8 pages.) Or you could use the following weeks, while Manafort sings like the proverbial canary and everyone wonders where the grand jury will strike next, getting to know a few of these locales on a deeper level. Why not read at least one book from each of the countries mentioned in the indictment? Anyway that was our (perhaps wild and caffeine-addled) thought this morning, so we took the liberty of spotlighting one book from each nation where Paul Manafort's conspiracy (allegedly) reached.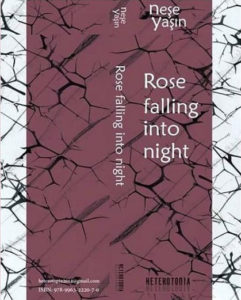 Neşe Yaşin, Rose Falling Into Night
(Cyprus)
Yaşin is one of Cyprus' most widely respected authors, best known for her poetry (the Yaşin's are a family of poets) and her work in championing reunification. (In 2006, she was the first Turkish Cypriot to run for parliament in over forty years.) Her latest book, Rose Falling Into Night, was released in 2016, featuring the author's poetry accompanied by illustrations from Hara Savvidou. Yaşin's work is a lyrical antidote to the nation's legacy of ethnic division (and its recent status as an offshore haven).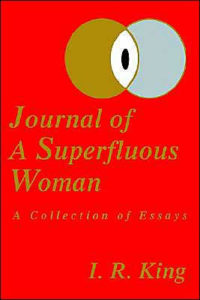 I.R. King, Journal of a Superfluous Woman
(St. Vincent & The Grenadines)
King's inclusion on this list feels especially appropriate, since, in addition to her literary pursuits, she's a certified accountant and serves as the island nation's permanent representative to the United Nations, where she currently chairs the organization's administrative and budgetary committee. Her 2003 essay collection, Journal of a Superfluous Woman, followed on the heels of a cancer diagnosis and posed questions about the role of women in a society that still puts the highest premium on marriage and family life.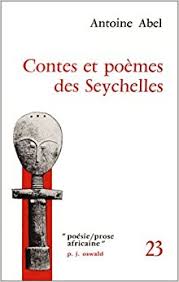 Antoine Abel, Contes et poémes des Seychelles
(Seychelles)
Abel is widely celebrated as "the father of Seychelle literature," creating a poetic space for an exploration of the island's complicated cultural and racial legacy. His short stories and poems incorporated the island's customs, folklore, natural beauty and distinct linguistic traits and helped to define the Seychelles' place in the modern world.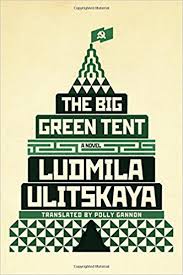 Lyudmila Ulitskaya, The Big Green Tent
(Russia)
Yes, it's a little ludicrous choosing one book from a literary tradition as rich as Russia's, but for the sake of the exercise let's go with Ulitskaya's The Big Green Tent, a wildly ambitious novel that seeks to encompass the history of postwar Soviet/Russian dissidence. Ulitskaya was herself a dissident in Soviet times and remains a powerful voice in opposition to Vladimir Putin's regime.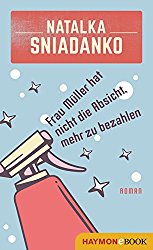 Natalka Sniadanko, Frau Muller Isn't Disposed to Pay More
(Ukraine)
Sniadanko is a prominent member of Ukraine's new literary generation. Her 2013 novel (about the life of Ukrainian migrants in Berlin) was named a finalist for the BBC's Book of the Year award and helped establish the author's international reputation. In 2015, she wrote passionately about the literary legacy of her home city, Lviv, and of the culture war between pitting Ukraine's artistic tradition against Russian influence. (That same culture war helped to make Manafort a rich man, it seems.)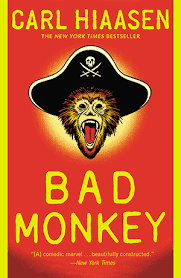 Carl Hiassen, Bad Monkey
(Florida)
Not technically a foreign country, sure, and not strictly an offshore haven, but the new indictment does give Manafort's Florida real estate holdings a shout-out, so why not include it here? And who better to represent the state than its reigning king of sleazy scandal and inept cover-ups? In Hiassen's 2013 novel, a severed arm washes up in the Florida Keys and eventually unravels a scheme involving insurance fraud, real estate development, money laundering, and a capuchin monkey formerly of Pirates of the Caribbean fame. Just your typical Florida crime.
---