Sophomore Slump? 6 Novels that Disprove an Old Cliché
Second Books Can't All Be Bad!
I've never paid much attention to certain aspects of the books I love. Author's biographies, generally speaking, don't contribute much to my appreciation for a work. And I must confess that the sequence in which an author's books appear (except for when intended, as in a sequel or trilogy) is not something I've previously given a lot of thought to. Like most readers, I find books through recommendations from friends and booksellers, from reviews, from descriptions on the covers, and sometimes by an attraction to the covers themselves. In short, I find books by accident. If my calculations are correct, the number of authors whose work I've read both comprehensively and in order currently stands at zero.
But when you've just published your second novel, as I have, you quickly realize the special consideration given to the Difficult Second Novel if you were not aware of it already. The time between acceptance of a completed manuscript and the publication of the book it will become is both exciting and terrifying. It was for my first, and should I be fortunate enough to publish a third, I expect those same emotions to be present before it comes out. But the Difficult Second Novel meme adds an interesting emotional wrinkle to an already challenging process.
I have been too busy hyperventilating into a paper bag to have done any meaningful statistical analyses on the relative quality of any set of author's second books, but I did ask myself the following question: They can't all be bad, right? So in anticipation and with a good deal of trepidation of my second novel's publication, here are six of my favorite novels that happen to be their authors' second.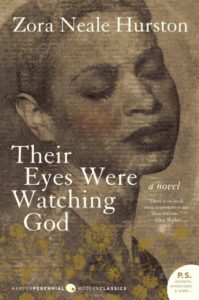 Zora Neale Hurston, Their Eyes Were Watching God
From its staggering first sentence, "Ships at a distance have every man's wish on board," to the storm that brings its action to a close, this book is as in touch with the sublime as any American novel before or since. Hurston's writing in this book is as complex and delicate as woven lace and yet as firm and undeniable as stone.
Article continues after advertisement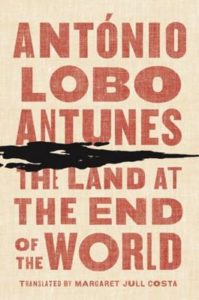 Antonio Lobo Antunes, The Land at the End of the World
Few writers have gotten as close to depicting the pure, unvarnished absurdity and depravity of modern warfare as Antunes does in this book. Language is rarely equal to the task of translating humanity's most aberrant behavior into something coherent and digestible, and it is probably a blessing that this is the case, but this book will take you straight into the rotten heart of war.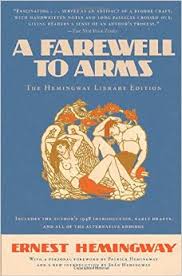 Ernest Hemingway, A Farewell to Arms
Hemingway's depiction of the retreat from Caporetto is among the best representations of combat I've ever read. It bravely strips away any naïve pretensions one might hold about glamour or gallantry in battle and instead shows the dumb animals human beings revert to under fire. That it also depicts the love and loss between two ordinary people with the same gravity and honesty places this firmly among my favorite novels, and without question my favorite of Hemingway's.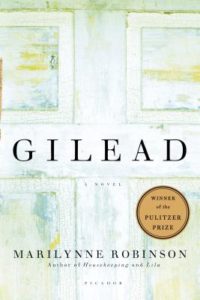 Marilynne Robinson, Gilead
As someone who's spiritual life is primarily constituted by doubt, this book occupies a special place in my life as a reader. Her first novel, Housekeeping, convinced me that Robinson is unparalleled in her ability to form what I think of as perfect sentences, but in this book, and through John Ames' desire to find a legacy worth leaving, she has created something more than a great novel. This is wisdom literature.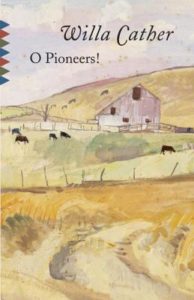 Willa Cather, O Pioneers!
One wonders why Willa Cather's name does not come up more often in our endless search for The Great American Novel or Novelist? Surely in this book, which opens her extraordinary trilogy of the American Plains, she reckons with many of the themes that make up our national mythology, and does so in language that is as assured and executed as skillfully as any writer who might be her competition for the title. Herein one will find the tension between independence and community, the awesome indifference of nature, and a writer beginning to work at the height of her immense powers.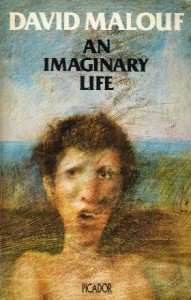 David Malouf, An Imaginary Life
What can I say about this book? Malouf has been deservedly celebrated for his brilliant later novels, but there is something about this brief retelling of Ovid's life in exile that I simply could not imagine going without. I have read it many times since I first encountered it, sometimes to be reminded of the achingly beautiful precision of the writing, at others to reckon again with the many questions it leaves me with when I finish the last page. Few other books mean as much to me as a reader and writer as this one.
---