So Many Damn Books Goes
Back to School
Drew Broussard and Christopher Hermelin on
the Cannon... and Anti-Canon
Christopher and Drew enjoy a fall-tinged cocktail and get wistful about going back to school. Christopher's mom's new library prompts a discussion of all types of books you read for school, from the chores to the books from the canon that meant something to the books we ought to call our anti-canon.
On building a brand-new library:
Christopher: My mom, who I've talked about on this podcast a few times, is a librarian and she's starting at a new school—the school is new, it's brand-new, just being built, the first class of kids coming to the school—and she got to build the library. She got to choose all the stuff inside, all the furniture, and she's been working this whole summer buying, I think, 10,000 books to fill it with.
I've been getting interesting text messages and phone calls, asking me things like "Do you think I need to buy all of a series or should I just buy the first one and see if people like it?"
On updating (or not) the canon:
Drew: What do we do, then, with these canonical authors or books—even something like Huck Finn—at what point do we replace the book? Not because we're trying to write it out of history, but because somebody else has done it more interestingly and/or they are attacking the topic from a different point of view that will help you. You don't have to learn that history, because you're taking a history class; read the book that will take your mind further.
Christopher: Right, we were saying The Torn Skirt would be a terrific book instead of The Catcher in the Rye. I think you read both, because then you can compare them. But I think that's the point, that you reach some sort of baseline so that you can talk about books in certain ways… but I also think that a lot of teachers these days are changing their canons. Maybe it's just in affluent neighborhoods or something, where they can get away with going off the state curriculum.
Help us make a new canon!
We want to hear what books you'd put into a school library if you were curating one—so we're collecting responses via this GoogleForm! If you've got some ideas for books you wish you'd been given in school, or alternate choices that rewrite the canon, let us know. We'll put them together for a future episode or something else cool!
*
This Episode's Recommendations:
Christopher's picks: The Swallows by Lisa Lutz // The Harry Potter Series by J.K. Rowling, as read by Stephen Fry
Drew's picks: Gideon the Ninth by Tamsyn Muir // The Future of Another Timeline by Annalee Newitz
*
This week's themed cocktail: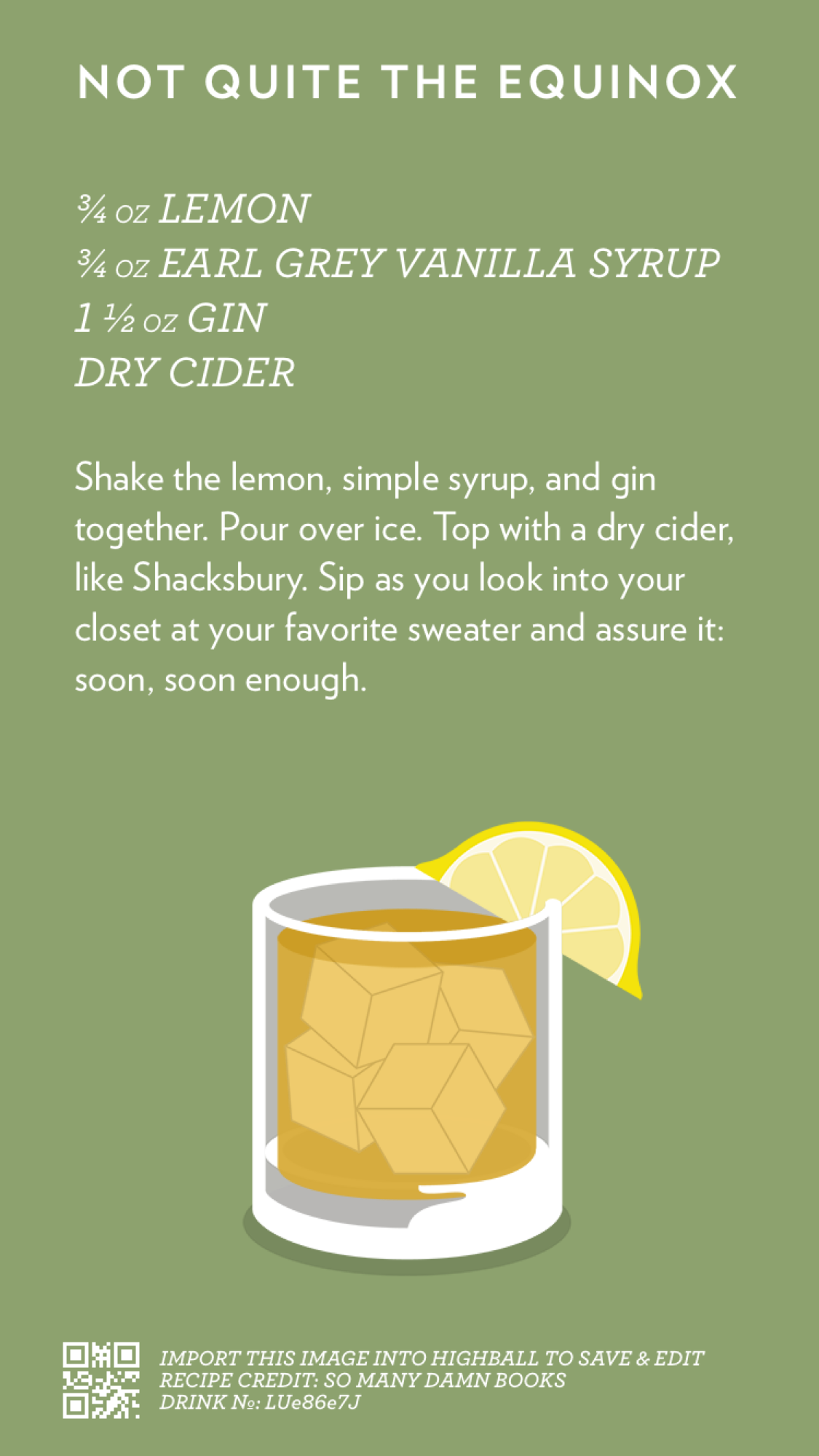 ---