Every week, a new crop of great new books hit the shelves. If we could read them all, we would, but since time is finite and so is the human capacity for page-turning, here are a few of the ones we'll be starting with. What are you reading this week?
FICTION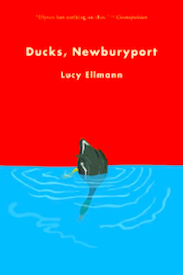 Lucy Ellmann, Ducks, Newburyport
(Biblioasis)
The "Great American Novel" only remains a salable concept because it's always being rewritten—not just one book, but many in conversation with one another—and Ducks, Newburyport is 2019's best nominee for inclusion in that exclusive club. Here, Lucy Ellmann, daughter of James Joyce biographer Richard Ellmann, gives us a Moby-Dick-sized epic of the kitchen centered around the stream-of-consciousness of a modern-day Ohioan Molly Bloom who bakes pies, worries about Trump, fears gun violence, sings little lyrics, analyzes literature and film, rummages through the entirety of American history, and lists and puns and rambles. Whatever else it might be, Ducks, Newburyport is certainly exhibit A in the case for a return to an exuberant modernism over the prevailing grey of staid realism.
–Tyler Malone, Lit Hub contributing editor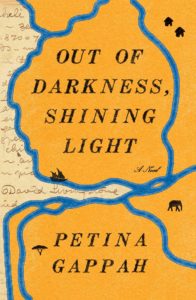 Petina Gappah, Out of Darkness, Shining Light
(Scribner)
"This story has been told many times before, but always as the story of the Doctor." In this new novel, from the Zimbabwean author of The Book of Memory, the story will be told as that of the men and women who carried the body of Doctor Livingstone from inner Zambia, where he died of malaria, to the coast, so that it could be returned to England. (As a person who wrote poems about Dr. Livingstone in the third grade, but was told nothing of this side of things, I am avid to read this one.)
–Emily Temple, Senior Editor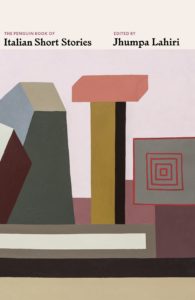 Jhumpa Lahiri, ed., The Penguin Book of Italian Short Stories
(Penguin Classics)
What a wonderful thing that 20 years after the publication of her Pulitzer Prize-winning story collection, Interpreter of Maladies, Jhumpa Lahiri crowns her public turn as an Italophile and translator with an edited collection of stories, more than half of them translated into English for the first time, by more than 40 Italian authors, from Elsa Morante to Italo Calvino. It could hardly come at a better time, when Elena Ferrante's novels and the American revival of Natalia Ginzburg are igniting new interest in the literary traditions of the Belpaese.
–Aaron Robertson, Assistant Editor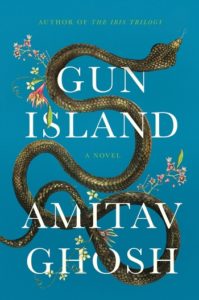 Amitav Ghosh, Gun Island
(FSG)
The scale of the climate crisis we are facing and the consequences it is producing is so undeniably huge as to seem, at times, surreal. Amitav Ghosh's Gun Island responds to it, and the waves of migration resulting from it, with a narrative that brings the supernatural and folkloric into everyday life as its protagonist Deen Datta—a rare book dealer—travels the world, confronting these consequences in the lives of a various cast of characters.
–Corinne Segal, Senior Editor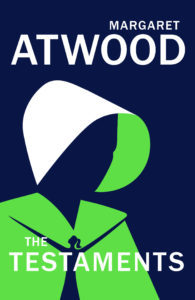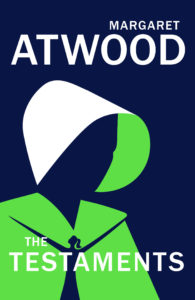 Margaret Atwood, The Testaments
(Nan A. Talese)
Well, duh.
–Emily Temple, Senior Editor
NONFICTION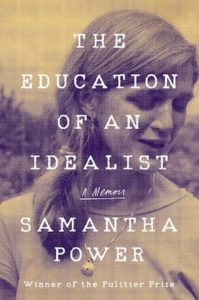 Samantha Power, The Education of an Idealist
(Dey Street Books)
It would be easy to talk about this book only as it relates to the political landscape of the late 20th and 21st centuries. I don't want to. Power's brilliance is undeniable, as is her willingness to anticipate and experience the political moment. What is surprising is the intensity of her self-doubt exhibited through panic attacks and a wild need to "fix" things in the moment. One of her strengths is that she is able to restrain that impulse. Her panic attacks have allowed for what I believe is a hyper-sense of humanity resulting in A Problem From Hell, a book everyone should read. That she has been excluded from the plethora of "HER-Story," "RAD WOMEN," etc… published for young women and girls is a blatant omission of one of the great women thinkers of our time. OK, yes, she is one of my idols.
–Lucy Kogler, Lit Hub columnist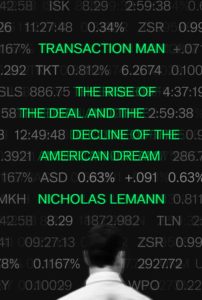 Nicholas Lemann, Transaction Man: The Rise of the Deal and the Decline of the American Dream
(FSG)
Because it is mysterious and has an impact on us all, we often think of the economy as if it's the weather: a roughly cyclical pattern of naturally occurring events whose extremes are most devastating to those on the margins. Yeah… but no. The economy is made of people, people who make decisions, sometimes bad ones. As we find ourselves in the middle of new and amped up Gilded Age, Nicholas Lehmann, a staff writer at The New Yorker, traces the decline of American institutions in the face of unchecked corporate growth, focusing on individual lives and how they've changed—and been changed—by an American economy that seems to pump prosperity ever upward.
–Jonny Diamond, Editor in Chief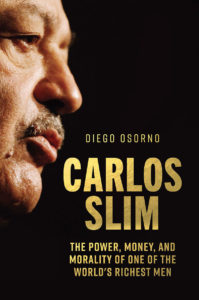 Diego Osorno, tr. Juana Adcock, Carlos Slim: The Power, Money, and Morality of One of the World's Richest Men
(Verso)
One of the world's best reporters tells the story—what can be told of it—of Carlos Slim, Mexico's richest person, and the first from a developing country to make it to the top of the Forbes list. Based on over 100 interviews, and three lengthy ones with his very private subject, Osorno tells a remarkable tell of how the child of Lebanese immigrants slowly put together an empire that stretches from airlines to telecoms and health care. First as a trader, then as investor, then as an owner. The breadth of Slim's interests are jaw-dropping, from soft drinks and construction to mineral extraction and hotels, tobacco and tile companies. He even allegedly bought the building in which the New York Times is housed. (He's also the single largest share-holder in the paper). Osorno's take on this tentacular growth is largely just making it legible, but he comes to a conclusion that aside from Slim's gift at mathematics, his ability to work within a political power structures is what's made him a behemoth.
–John Freeman, Executive Editor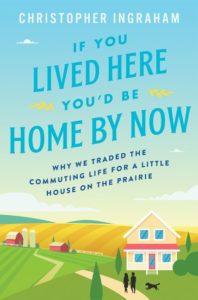 Christopher Ingraham, If You Lived Here You'd Be Home By Now: Why We Traded the Commuting Life for a Little House on the Prairie
(Harper)
A memoir from a Washington Post data reporter who relocated from D.C. to Red Lake County, Minnesota and . . . pretty much fell in love with it. For city dwellers desperate to get out, even vicariously.
–Emily Temple, Senior Editor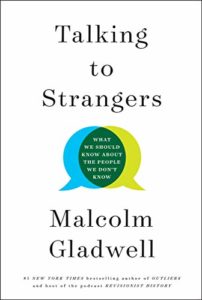 Malcolm Gladwell, Talking to Strangers: What We Should Know about the People We Don't Know
(Little, Brown)
Whether you're pro- or anti-Gladwell—and it seems most people find themselves squarely in one camp or the other—a new book from the popular psychologist is always an event. In this one, his first in six years, he investigates our relationship to strangers, puzzling out why we can't tell when a stranger is lying (or telling the truth), and why we can't necessarily understand them even if we meet them face to face. He explains that we are, for better or worse, naturally trusting creatures. "To assume the best of another is the trait that has created modern society," he writes. "Those occasions when our trusting nature is violated are tragic. But the alternative—to abandon trust as a defense against predation and deception—is worse."
–Emily Temple, Senior Editor